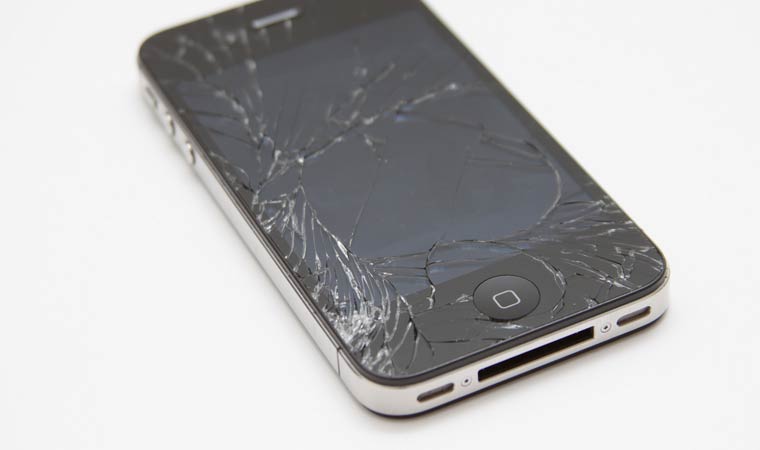 Sometimes, in an attempt to be eco-conscious, I am paralyzed into inaction. When my iPhone broke, I asked about recycling at the Apple store when buying my new one. The salesperson directed me to the recycling info on the Apple website, which said that the company will accept old phones in exchange for an Apple gift certificate. I took down the information, but my old phone sat on my desk for months.
Recently, a friend suggested that I try to sell the phone on Gazelle. I clicked a few buttons on their site, followed the steps of removing my personal information, and voila, I had sold my old phone. A few days later, a box arrived. I packaged up my iPhone and shipped it off. In three weeks, I had a check for $60. A true win, win—I diverted the phone from the dump and made some money in the process.
Israel Ganot, the president and CEO of Gazelle, believes that individuals should be rewarded for recycling electronics that still hold value instead of tossing them in landfills. The company currently accepts more than 30,000 electronic trade-ins per month including old computers, iPods, and iPads as well as phones.
But Gazelle isn't your only option. Check out Nextworth, or uSell and see which offers the best deal for your particular gadget.
If selling is not for you, log onto Earth911 or Call2Recycle, or contact your phone's manufacturer to learn how to recycle it or try donating your phone for charitable purposes. Look out for local e-waste recycling events in your neighborhood. And click here for more general tips on recycling.
There. Now you have no excuses not to act. It really is easy!
This entry first appeared at Whole Living.
Francesca Olivieri is co-founder of sage baby, an online eco-friendly baby store offering everything from organic clothes and skin care to furniture. She also runs a green consulting business; blogs for Whole Living and The Family Groove; and contributes to Daily Candy Kids, YogaCity, Citiscoop, and NRDC's Simple Steps. Please visit her website at FrancescaOlivieri.com.