Scenic Hudson school programs teach children the importance of the natural world and of living by an environmental ethic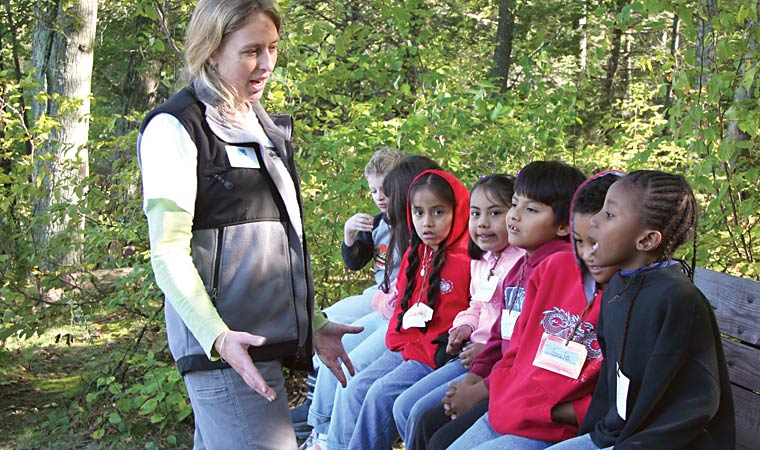 Today's schoolchildren are the environmentalists of tomorrow.
We provide hands-on learning opportunities, presentations, and resources to students, teachers and community groups.
Scenic Hudson's Parks & Preserves provide ideal natural settings that allow students and families to learn about wetlands, vernal pools, watersheds, wildlife habitats and environmental stewardship. Currently school programs are conducted at Black Creek Preserve, Esopus Meadows Preserve, Long Dock Park, Madam Brett Park, Mount Beacon, Shaupeneak Ridge, and West Point Foundry Preserve.
Contact Information
For educational resources and information on using Scenic Hudson parks for educational purposes, contact kbrill@scenichudson.org.
For presentations to community groups, contact jburgess@scenichudson.org.