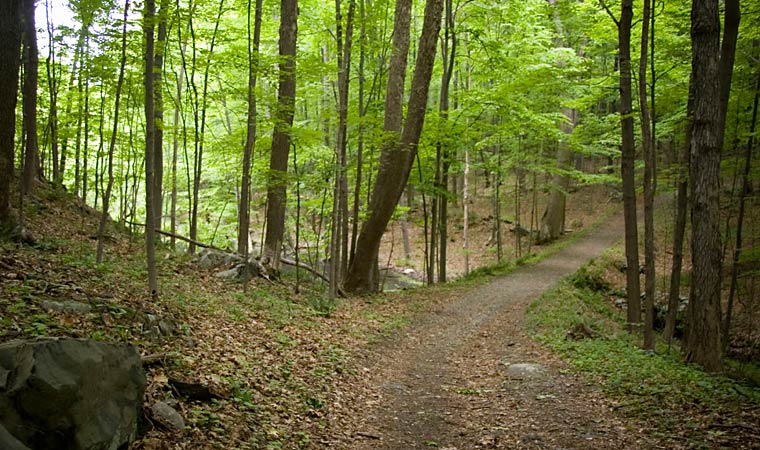 Roosevelt Farm Lane photo: Jason Taylor
Hyde Park, Dutchess County (334 acres)—Scenic Hudson originally protected the land surrounding this 1.8-mile road connecting the Home of Franklin D. Roosevelt and Eleanor Roosevelt National Historic Sites—once the location of FDR's tree plantation. The lane is part of the 14-mile Hyde Park Trail connecting historic sites and local parks that often traverses old carriage paths.
Park Features
Biking
Bird watching/nature study
Dog walking (on leash)
Hiking
X-country skiing&snowshoeing
When to visit
Year-round daily dawn to dusk.
For inquiries about the Roosevelt Farm Lane Trail, contact the Home of Franklin D. Roosevelt National Historic Site at 845-FDR-VISIT.
Directions & Map
Trailhead at 4088 Albany Post Rd. in Hyde Park is directly across from the Home of Franklin D. Roosevelt National Historic Site

View Roosevelt Farm Lane Trail in a larger map
Resources
More to Explore — Nearby Parks