Where's Reed Sparling this Month?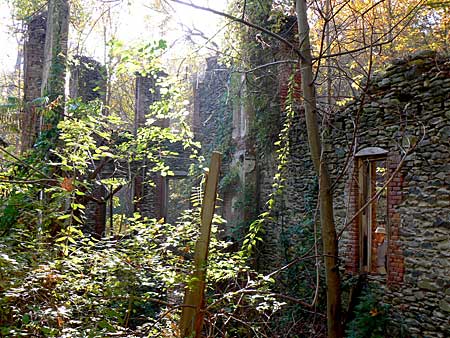 Send us an e-mail correctly identifying this Scenic Hudson park and we'll enter you in a drawing to win a free autographed copy of Reed Sparling's new book.
Can you guess which one of Scenic Hudson's 28 parks and preserve Scenic Hudson writer Reed Sparling is hiding in this month? E-mail us with the correct name of the park pictured above and we'll enter you in a drawing to win an autographed copy of his new book, Hudson Valley Voyage: Through the Seasons, Through the Years. When the winner is announced next month, enjoy Reed's entertaining report about this park -- and a fresh clue that will have you searching more of Scenic Hudson's trails for another chance to win!
HINT: In addition to its beauty, you can really sink your teeth into local history at this park. That's no bluff -- or is it?