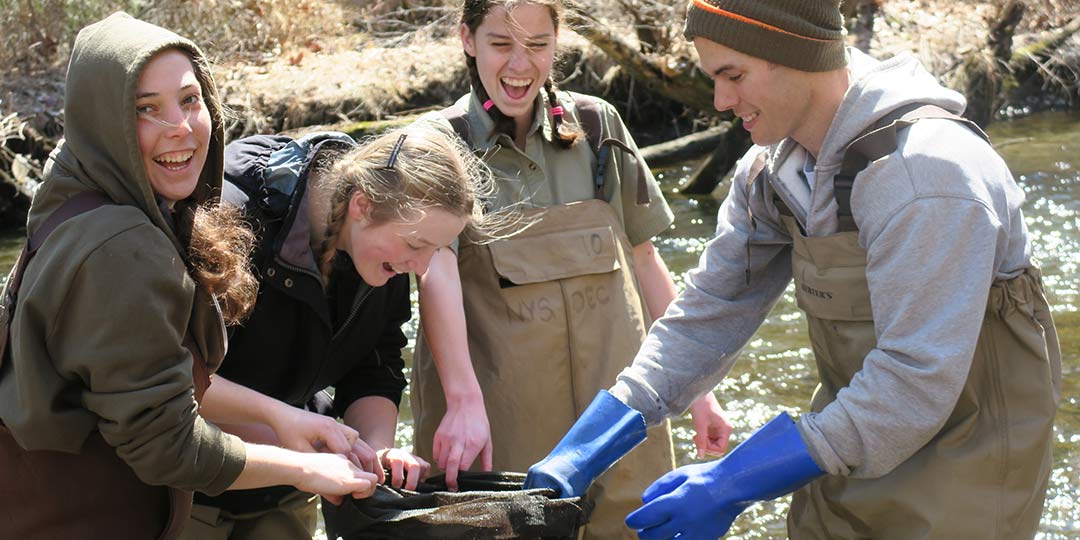 Mar. 01, 2023
5:00 pm - 6:30 pm
Learn about the mysterious life cycle of this fish that swims thousands of miles to grow up in a Hudson River tributary, and receive training to join the annual eel counting season at Scenic Hudson's Black Creek Preserve.
NYSDEC Science Educator Sarah Mount will share fascinating facts about eels and familiarize potential volunteers with the eel-monitoring project's goals and practices.
Click here to register. 
Note: if you're not already a registered Scenic Hudson volunteer, you'll be prompted to sign up. Under the "Volunteer Opportunity Interest" prompt, select "Community Science" to stay in the loop for information on eel monitoring.