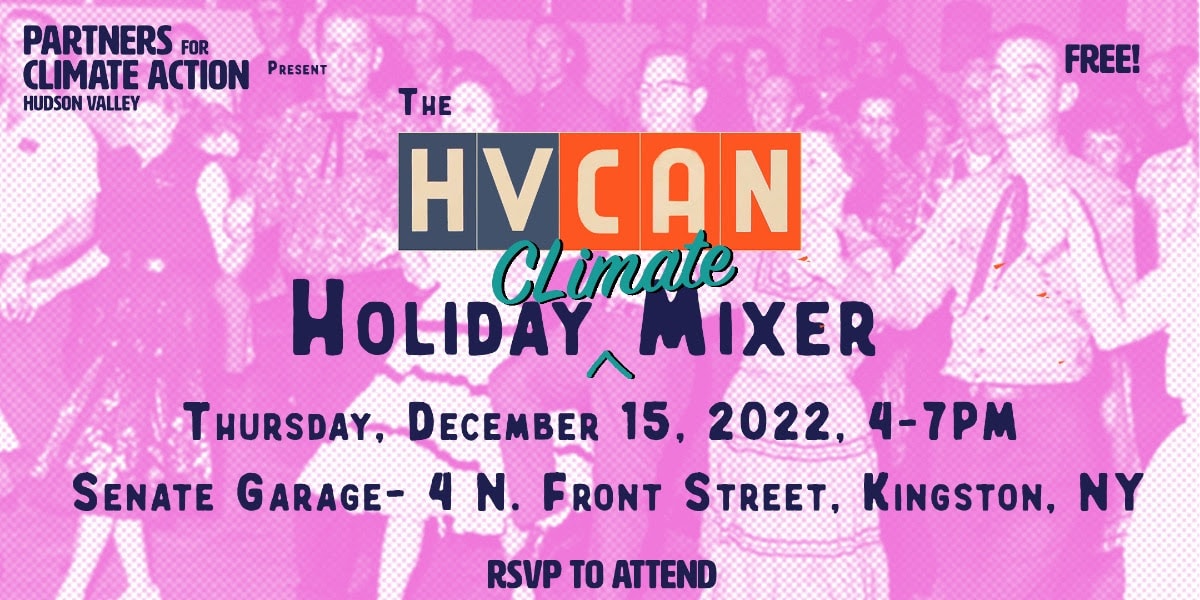 December 15, 2022
4:00 pm - 7:00 pm
Location:
Senate Garage
4 N Front Street
Kingston NY, 12401 • [MAP]
Join an upcoming Hudson Valley climate gathering to deepen connections and learn what others are up to in the growing local climate movement.
Presented by Partners for Climate Action Hudson Valley and co-sponsored by the many local partners below, this free event of the Hudson Valley Climate Action Network (HVCAN) will be held the Senate Garage.
Hear from climate allies like Ulster County Executive-Elect and Former State Senator Jen Metzger, Kingston's Mayor Steve Noble, and other special guests!
Food and drink generously donated by Agnes Devereux Catering, Arrowood Farms, and Ester Wine & Spirits, with tunes by DJ Eli Soul Clap of DJs for Climate Action.
Bring friends, colleagues, or just yourself, but please register here.