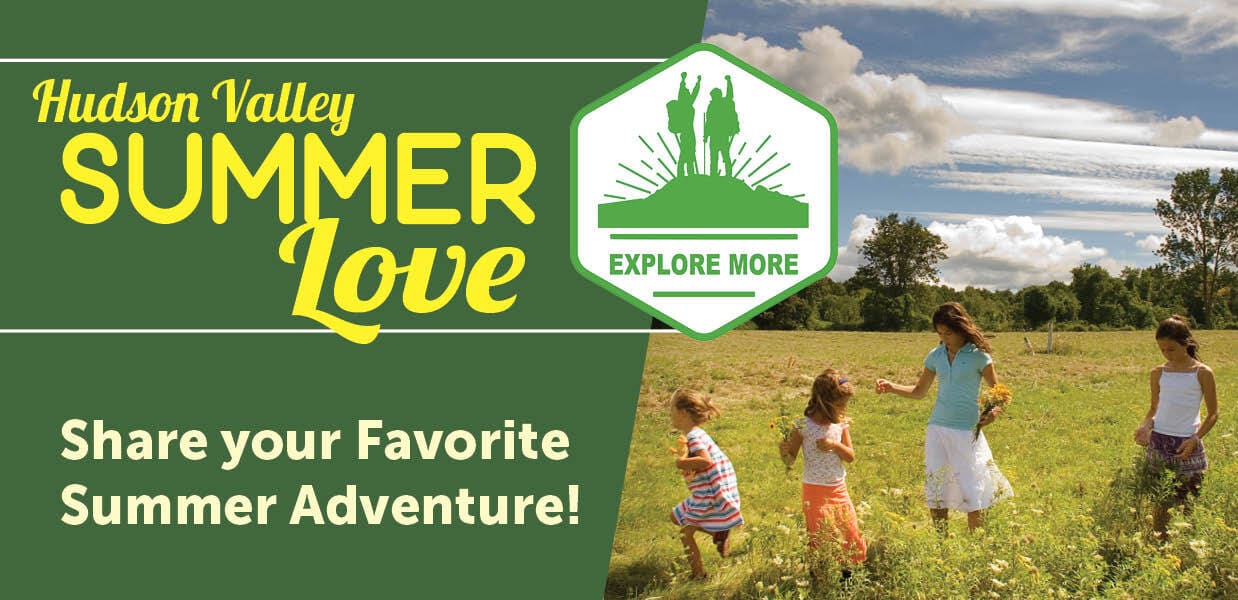 Summer Love: Photo Contest
Calling shutterbugs of all ages: we're looking for inspiring photos of you and yours connecting with the outdoors and showing some summer love for the Hudson Valley this year!
Did you kayak along the shores of the Hudson River? Go fishing at a local lake with friends? Create a pollinator garden in your community? Go mountain biking with your family along a wooded trail? Take long leisurely strolls with your pup? Swim at a local lake?
Share your photo and show off your favorite action-packed moments of the season captured on camera.
Here's how:
Read the Guidelines & Details.
Use the form below to send us your best photo, and the story behind it (just a sentence or two!).
Wait to see if your photo has been selected to be featured in our Top 10 Contest Gallery where community members will get to vote for their favorite!
Know someone who might be interested in showing off their photos? Share this page with them!
Guidelines and Details:
Entries should show how you enjoyed the summer outdoors in the Hudson Valley. Please include yourself or other people in your photos!
Include what the experience was, why it was special to you and where it is.
More than one entry per person will be accepted.
Only high-resolution photos at least 800px wide or tall will be considered.
Aug 14, 2022 – Entries are due.
Aug 20, 2022 – Top 10 will be announced and voting begins. (The Top 10 photos will be selected by a panel of Scenic Hudson staff based on composition, relevance, and overall impact.)
You can vote for your favorite photo from Aug 20, 2022 thru Sep 1, 2022.
Sep 3, 2022 – Winner will be announced.
Winner Receives:
GIFT package + FEATURES on Social Media & Newsletter (combined audience of 50k+).
Enter here:
TERMS: By submitting your photo(s) to us you agree that: (i) they may appear without compensation on any websites, mobile apps, emails, digital creatives, digital screens, and assorted printed and electronic materials or in any other media whatsoever owned by or related to Scenic Hudson or their affiliates or designees, and (ii) copyright and all other rights remain that of the photographer. Any photograph used by Scenic Hudson shall carry the photographer's credit line. By submitting your photo(s) to us you represent that: (i) the photo(s) is/are your original work, (ii) you have the permission of all persons depicted in the photo(s) to submit it/them and to grant us the rights described, (iii) no content owned by any other person or entity appears in the photo(s) (such as an identifiable product) and (iv) the photo does not infringe upon any third party's proprietary or other rights. Scenic Hudson and its designees will have the unrestricted right to use, publish, reproduce, display or otherwise distribute the photo(s) however it deems fit without further approval of or payment to you.