FREE community event for ALL AGES!
Join the festivities — and your neighbors — to celebrate the community's newly renovated park!
Enjoy free food, drinks, music, as well as basketball, lawn games, arts and science activities, and more at the upcoming community celebration!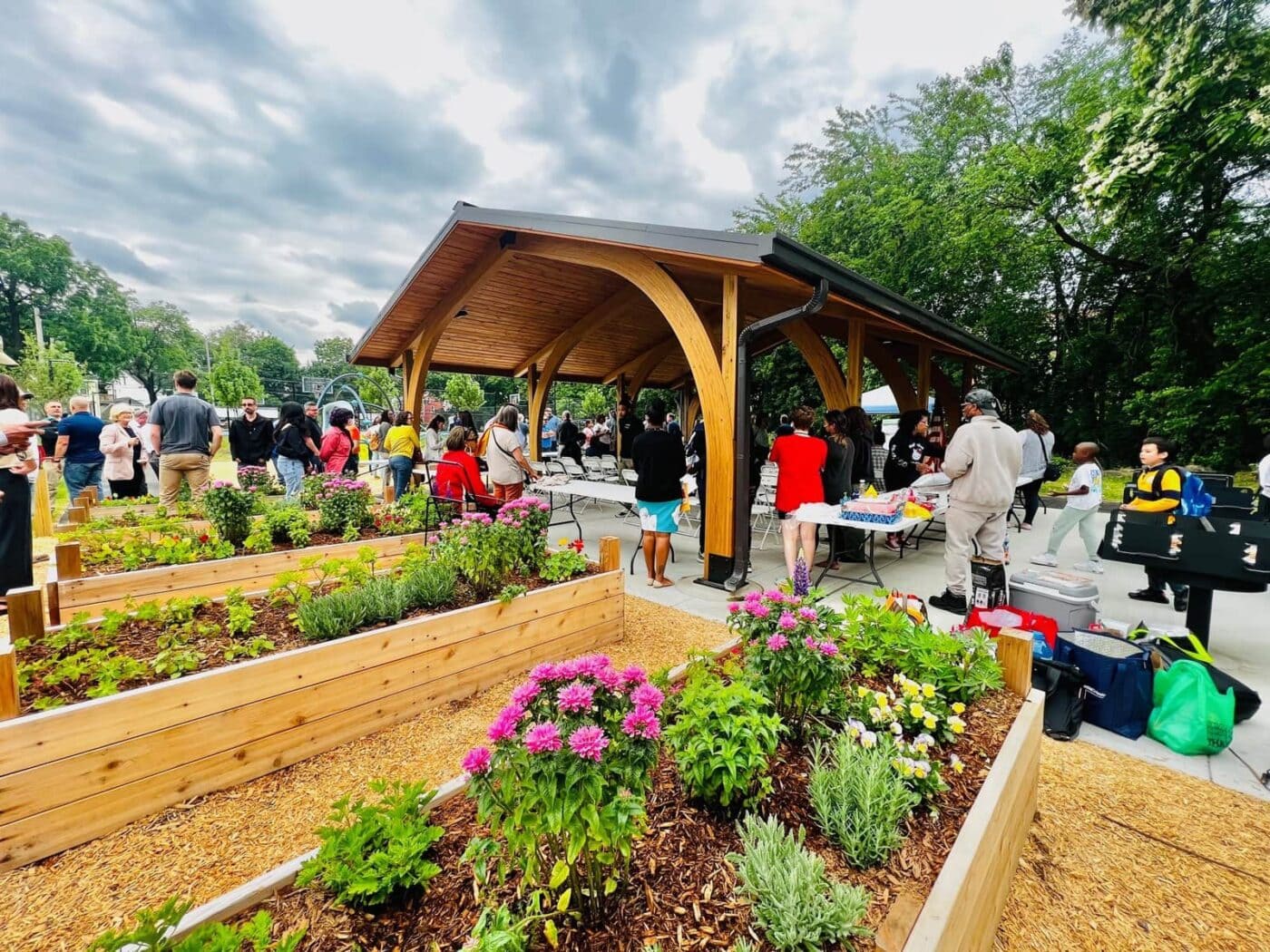 WHEN:
Sunday, July 9
Noon – 3 p.m.
WHERE:
Malcolm X Park
131 Mansion Street
Poughkeepsie, NY 12601
IN COLLABORATION WITH:
Beulah Baptist Church
The Brain and Body Coalition
City of Poughkeepsie
Community Matters 2
Empire Jamaican Fusion Restaurant
Hudson Valley ReEntry Network
MASS Design
New City Parks
NYS DEC Hudson River Estuary Program
Scenic Hudson


ACTIVITIES
Community mural and mental health educational activities with Brain & Body Coalition
Music with DJ Middknight
Face painting
Pickup basketball game
Free farm stand
Fall Kill Creek Wildlife Count with the DEC Hudson River Estuary Program
iNaturalist Project with the DEC Hudson River Estuary Program
Spanish interpretation and bilingual assistance will be provided.

#MalcolmXPark
@ScenicHudson

About the Park

In 1978, Black students organized and staged a takeover of the park, demanding that it be owned by the community, not the city, and renamed for the human and civil rights activist Malcolm X. Their latter demand was granted, and in the following decades Malcolm X Park provided a safe space for neighborhood children to play and connect with the Fall Kill Creek, as well as a gathering area for community events.

In recent years, deferred maintenance limited the park's ability to meet the public health, social, and recreational needs of Northside residents. The park was adopted by The Hudson Valley ReEntry Network, a nonprofit organization dedicated to assisting formerly incarcerated people and their families. In 2017, the ReEntry Network spearheaded numerous clean-ups and initiatives, including creating a new sign for the park, which honors the history and legacy of the site.

Informed by input shared through a community engagement process, improvements to Malcolm X Park completed in June 2023 include resurfaced basketball courts and new hoops and backboards, new play equipment and safety surfacing, new benches, tables and grills, a new pavilion and raised garden beds, new walking paths, and new trees and plantings. A mural and quote by Malcolm X are envisioned to inspire others to follow his legacy. New trees and native landscaping will also help to enhance the water quality of Fall Kill Creek, which runs alongside the park.

The "new" Malcolm X Park is now a more beautiful and inviting space for all people to gather, have fun, explore nature, and relax. By strengthening the park's connection to the Fall Kill Creek, it can be an outstanding place for schoolchildren to engage in hands-on learning about this Hudson River tributary, explore the creek's wildlife, and join in efforts to keep it clean.