Promising News for America's Future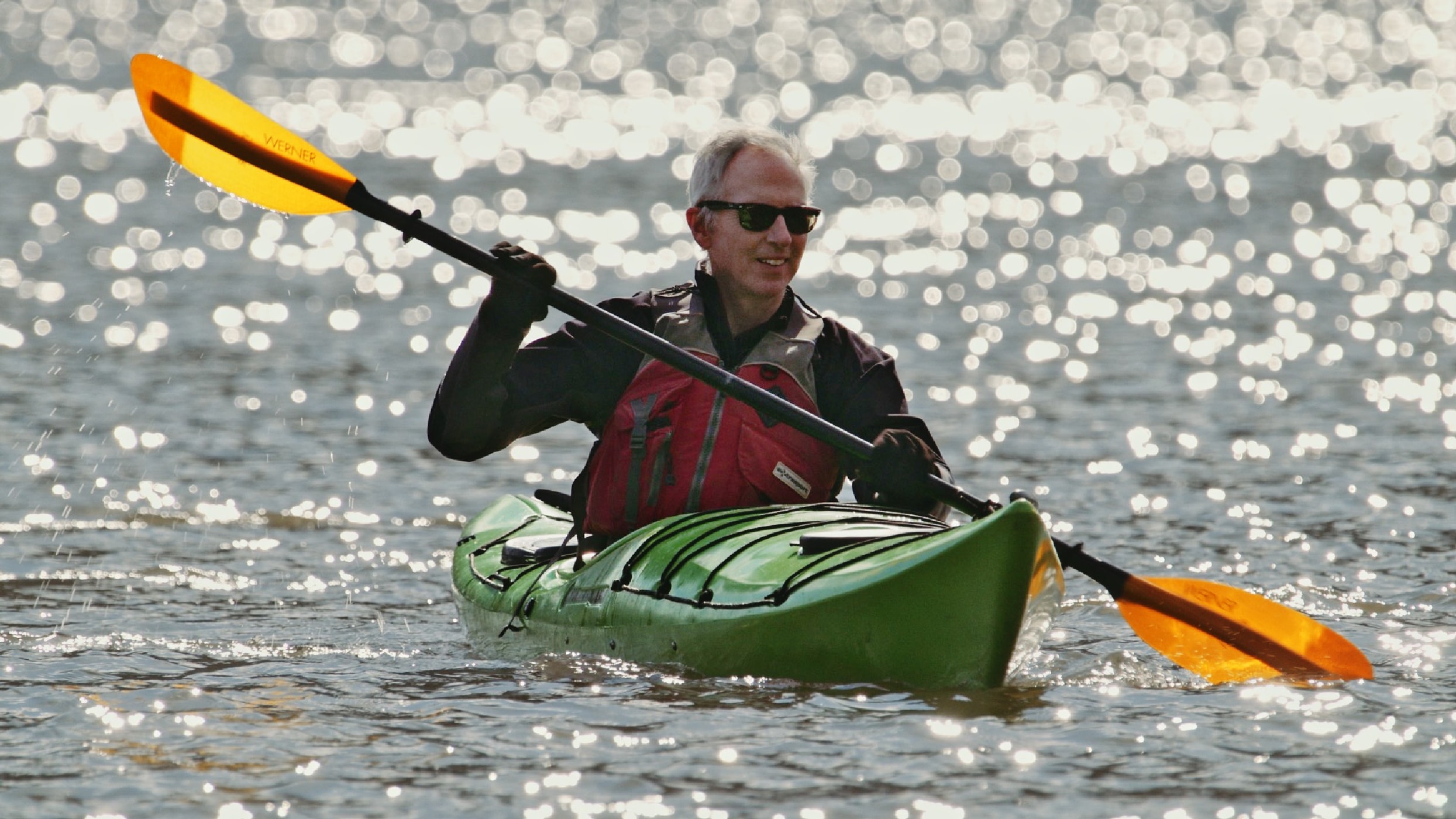 My paddle is stored away for the season as I await winter's snowfall and opportunities for skiing. Meanwhile, Scenic Hudson's parks remain magnets for those looking to enjoy the beauty of nature and the Hudson's inspirational power. This Thanksgiving weekend and beyond, please wear masks in all parks and get your fix of Mother Nature elsewhere if lots are full. We must respect others, including our front-line healthcare workers, as we make decisions in the continued COVID pandemic.
Equally important, as America's democracy hangs in the balance, we must hope and pray for a peaceful transition of federal administrations.
We can take heart from President-elect Biden's pledge to re-establish U.S. membership in the Paris Climate Accord and to restore federal environmental safeguards that have been under blistering attack for the past four years. Reinstating these vital protections would be a great first step in forging unified, coordinated action to combat climate change at the national, state and local levels. With the cost of renewable energy dropping precipitously, and good-paying jobs surging in the clean energy sectors, this is a win-win opportunity to protect our environment and restore the economy.
More promising news – our sources in Washington tell us that Basil Seggos, commissioner of New York's Department of Environmental Conservation, is a candidate for the top job at the U.S. Environmental Protection Agency. Mark Ruffalo recently tweeted in favor of his appointment to the post.
The U.S. would be well served if the EPA were under Seggos' leadership. Seggos co-chairs the New York State Climate Action Council, tasked with preparing the plan to achieve Gov. Cuomo's nation-leading clean energy and natural climate solutions agenda. He is also a passionate champion for environmental justice.
In tandem with the state's new climate law, Seggos pushed for passage of a bill creating a permanent environmental justice advisory group within the DEC and an interagency council that will ensure all New Yorkers are treated fairly when it comes to enforcing the state's environmental policies. He also helped shape language in the governor's Environmental Bond Act (ultimately omitted from November's ballot) that committed 35% of its funding to Environmental Justice Communities. Historically, the primarily low-income and minority residents in these localities have suffered disproportionately from negative environmental impacts. I also recall Seggos' rapid and effective response to calls for air and health monitoring by long-disenfranchised residents who live near crude oil processing facilities in the Port of Albany.
In the fight to rid the Hudson of health-threatening PCBs along the largest federal Superfund site in the country, and in countless initiatives over the last five years, Basil Seggos has been a staunch ally with Scenic Hudson and our partners in protecting and restoring our state's irreplaceable natural assets. This is the kind of leadership we need at the helm of our federal environmental agency
In his acceptance speech, President-elect Biden stated his belief in our nation's "possibilities." We're always looking ahead, he said, "to an America that's freer and more just…to an America that never leaves anyone behind…to an America that never gives up, never gives in."
This, too, is the America that Scenic Hudson envisions. It's the America we're working so hard to achieve. And I can assure you we will never give up or give in until we do.
Stay safe, stay strong and enjoy a blessed Thanksgiving.