Seeking Shared Solutions & Putting Our Future First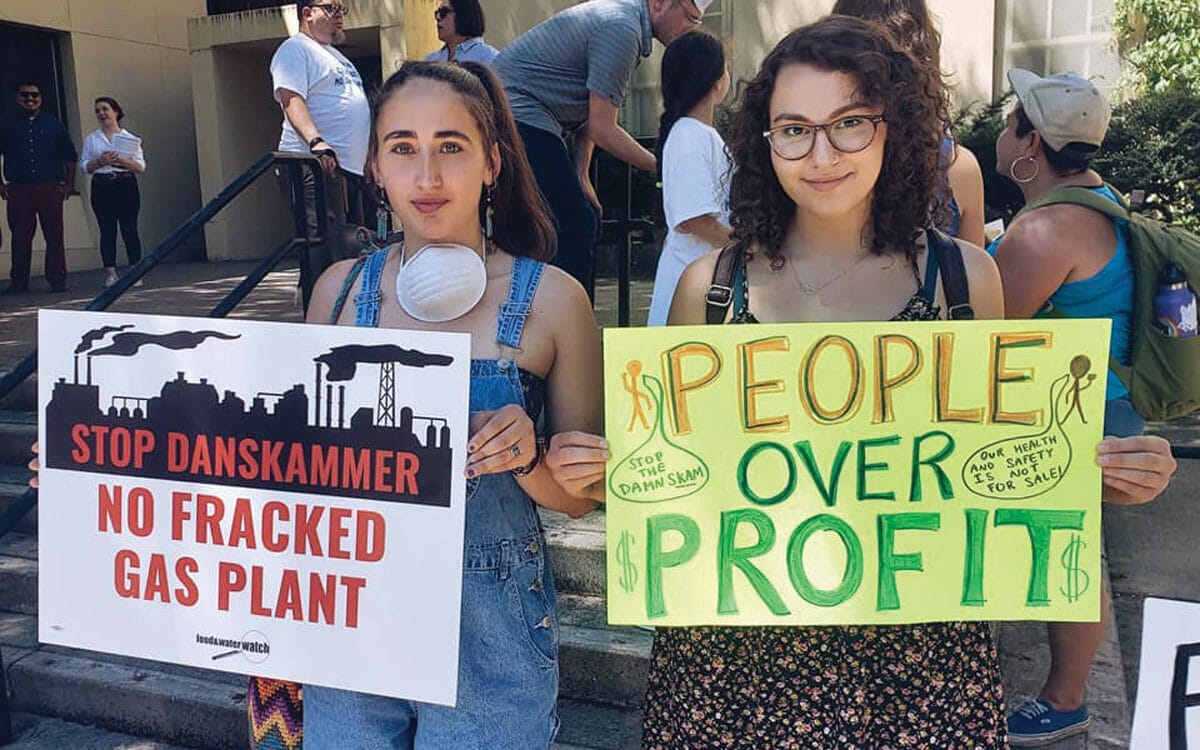 And so we lift our gazes not to what stands between us

but what stands before us

We close the divide because we know, to put our future first,

we must first put our differences aside

Amanda Gorman
I was so moved by these words written and recited by National Youth Poet Laureate Amanda Gorman at Joe Biden's inauguration. They inspired me to recommit to my mission to do all in my power to preserve and protect the Hudson Valley and to work to reverse the progression of climate change in my professional and personal life. They also reminded me of a time when "closing the divide" led to great accomplishments.
In 1995, when Maine Gov. Angus King appointed me commissioner of the state's Department of Environmental Protection, I was equally inspired. The governor was an Independent, truly above politics and committed to doing his best for Maine and its people every day. Republicans controlled one of its legislative bodies and Democrats the other.
With this in mind, I asked Gov. King how I should tackle our shared agenda to improve the state's environmental and public health. His response: "If you have an idea that we agree has merit, and you can get bipartisan and stakeholder support for it, I'll back it."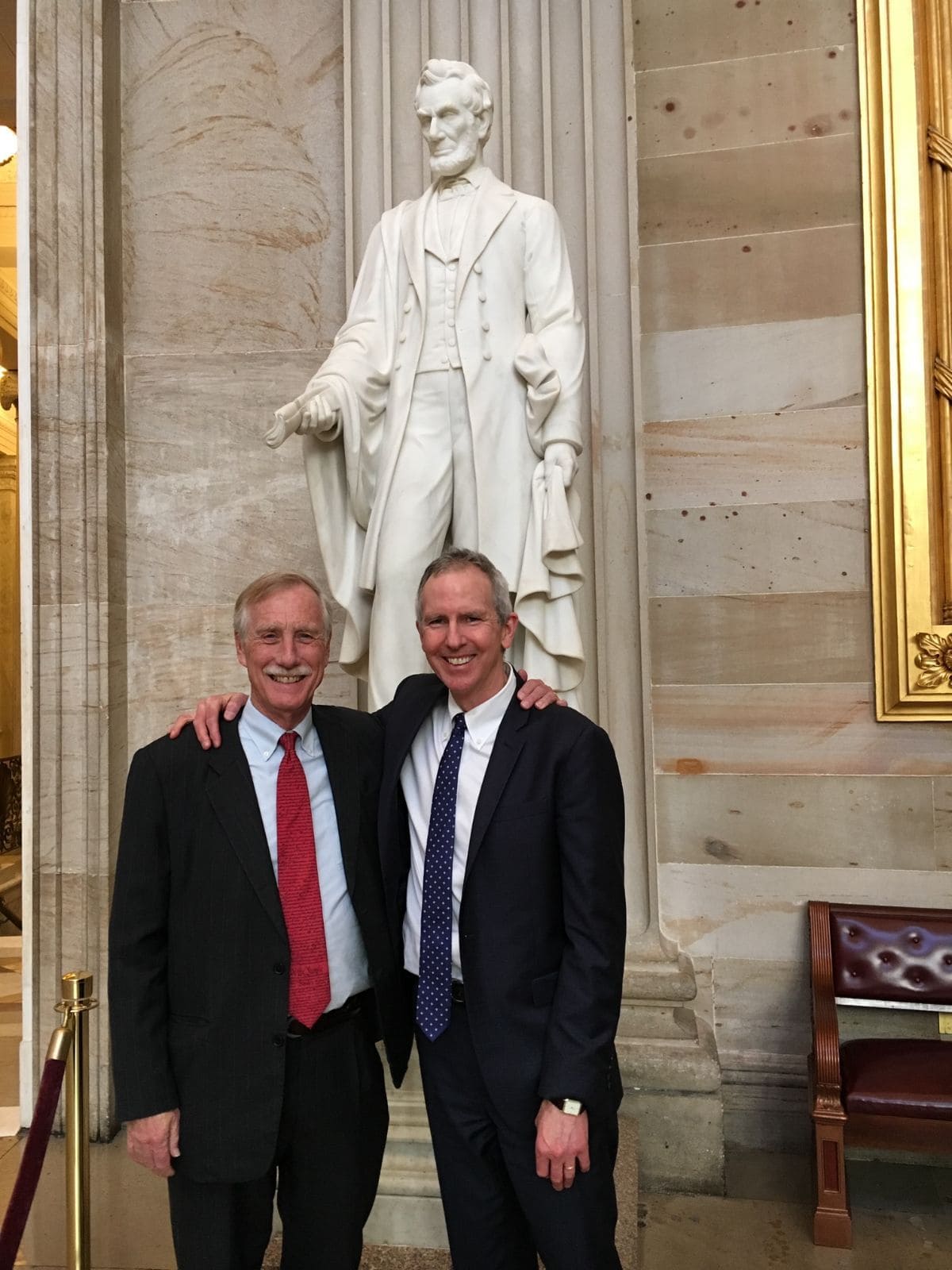 Over the next four years we managed to forge numerous bipartisan agreements on contentious environmental issues. Maine passed one of the most stringent dioxin laws in the nation, achieved significant reductions in reducing toxic emissions and convinced the U.S. Environmental Protection Agency to require power plants upwind of Maine and other New England states to reduce emissions that impacted the health of people in the path of these airborne pollutants.
After I left Maine to lead Scenic Hudson, Gov. King became a critical ally in halting construction of the massive St. Lawrence Cement plant in Hudson. When an expert representing St. Lawrence announced that local residents needn't worry about health impacts from the coal-fired plant because on any day pollution from it would be carried by air currents to Maine "within 8 hours," I reached out to my old boss. He wrote NY Gov. George Pataki, urging him to stop plans for the plant, and together we published an op-ed in The New York Times that helped win additional support for our campaign. In 2005, the state denied the permit needed to build the facility.
Still an Independent, Angus King now represents Maine in the U.S. Senate, where he remains a forceful voice for consensus. He has joined 13 fellow Senators — seven Republicans, six Democrats — in the Climate Solutions Caucus. To make meaningful progress in confronting the climate crisis, a year-one priority of the Biden administration, the caucus must take the lead in securing bipartisan support. As Sen. King has said, "The threats of climate change don't end at party lines, and our work to mitigate these effects can't either."
Making the valley a leader in responding to climate change

The caucus's visionary and wide-ranging policy solutions align with Scenic Hudson's mission to make the Hudson Valley a regional model for responding to climate change. One way we're doing this is by making it easier for communities to embrace clean energy solutions critical for eliminating power generated by fossil fuels.
Our Advocacy and Climate, Science and Stewardship teams have developed a suite of tools — How to Solar Now — that provide guidance for communities and developers committed to ramping up construction of new solar facilities. Among its features is a cutting-edge, interactive Solar Mapping Tool that pinpoints locations for maximizing renewable energy benefits while minimizing impacts on the natural, historic, ecological and agricultural assets that make every community unique.
At a recent virtual conference Scenic Hudson hosted to roll it out, 100 state and local planning officials, solar developers and community activists heard an official from NYSERDA, the agency leading the state's solar energy charge, say it's already relying on the mapping tool to determine build-ready sites for new projects.
Scenic Hudson's leadership on the solar energy front relies on the same strategy that led to earlier environmental successes in Maine: bringing people together to achieve win-win solutions. Along with reducing emissions, solar energy projects and battery storage facilities (like the one industry experts recommend building instead of the proposed Danskammer power plant) will reduce energy costs, support the local tax base and create good-paying jobs.
We're fortunate that local, state and national leaders on both sides of the aisle have partnered with us in carrying out our climate strategies. They know that what we're doing benefits everybody, whatever their political persuasion, and can save our planet.
Stay safe and stay strong,

Also in the news: