Scenic Hudson produces a variety of printed and online publications that provide our supporters and the public with detailed information about our work.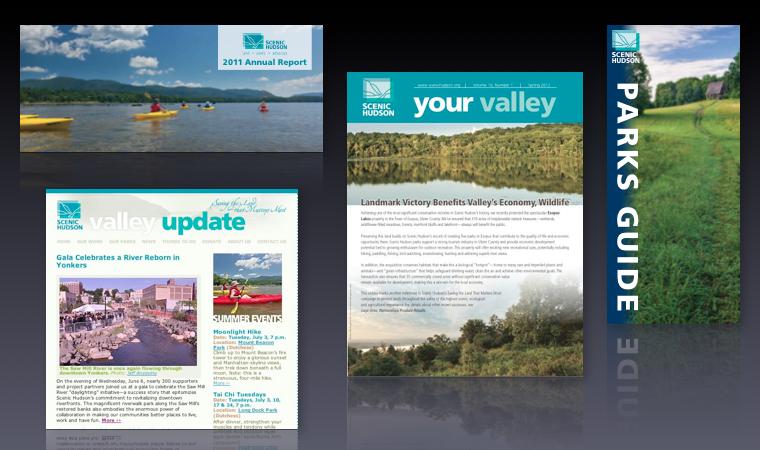 Add your name, email address and zip code to the form below to begin receiving our monthly e-newsletters and periodic email updates.
Yearly summary of Scenic Hudson's accomplishments. More...
Quarterly printed newsletter that informs our donors of our latest land preservation and advocacy successes. More...
Revitalizing Hudson Riverfronts promotes the careful land-use planning that is needed to turn the tide of urban sprawl in the Hudson Valley. More...
Quarterly newsletter for landowners and farmers whose land is being protected by Scenic Hudson. More...