Relying on our expertise in legal advocacy, legislative lobbying and grassroots organizing, Scenic Hudson encourages smart growth and fights to halt the tidal wave of threats to the Hudson Valley. Check out our current campaigns.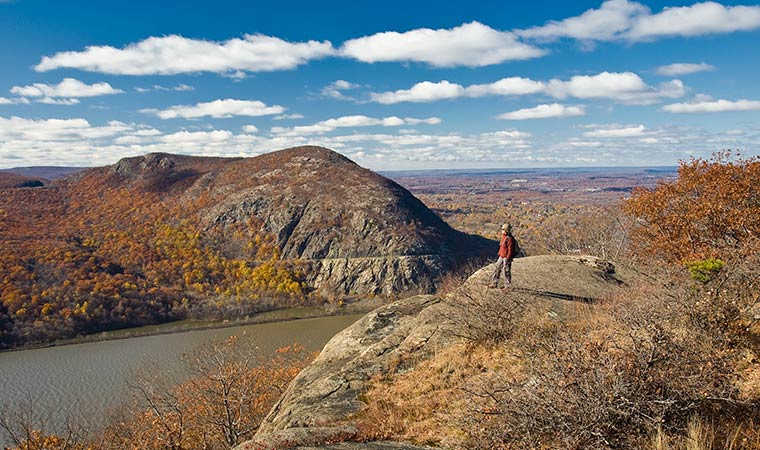 Leading the fight to restore fuller public use and enjoyment of the Hudson—and to make its fish safe to eat—by compelling GE to complete the most effective cleanup of toxic PCBs it dumped in the river. More...
Preventing floating crude oil storage depots on the Hudson. More...
Advocating for smart energy solutions—not towering new power lines that will damage the valley's natural and scenic treasures, private properties and businesses. More...
Defending the Hudson estuary by opposing the relicensing of this nuclear plant whose aging technology shocks the ecosystem and harms wildlife. More...
Lobbying to ensure that local, state and federal budgets include significant funding for environmental and conservation initiatives. More...
Protecting communities and the river from the threat of accidents and spills caused by the unsafe transport of billions of gallons of flammable crude oil through the region. More...
Serving on the Hudson River Estuary Management Advisory Committee, supporting the Estuary Program's mission to protect and improve the health of the watershed. More...
In a major victory, we helped convince the state Public Service Commission to re-examine the need for a destructive desalination plant on Haverstraw Bay, a vital river habitat. More...
We reached a historic settlement with LG Electronics that protects vistas of the Palisades and demonstrates how corporate and environmental interests can work together for the public's benefit. More...
Subscribe to our email updates using the form below to keep up with the latest about all of our work.