Safeguarding Haverstraw Bay and Rockland County from an expensive, environmentally destructive proposal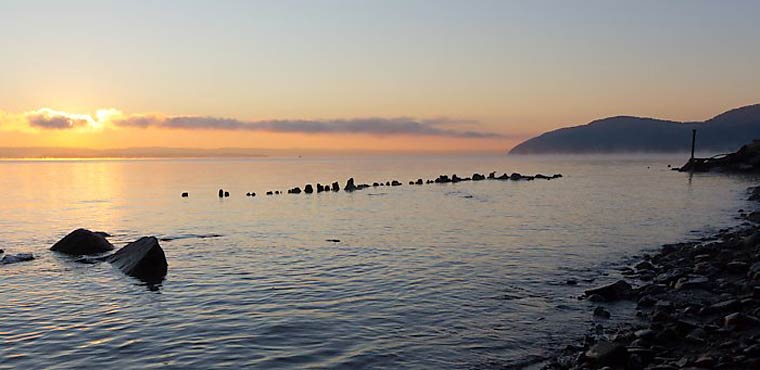 In January 2007, United Water New York (UWNY), now known as Suez NY, proposed a plan to construct and operate an oversized, expensive and environmentally destructive desalination plant on the Rockland County shore of Haverstraw Bay, a designated Significant Coastal Fish and Wildlife Habitat. Among the most energy-intensive and costly ways to produce drinking water, desalination typically is utilized in arid regions. It's hardly appropriate for one of New York's wettest counties. What's more, the plant would be located just downriver from the Indian Point nuclear power plant, which has a long history of leaking radioactive material—which no water-treatment technology can remove.
After major public outcry over the impacts on the environment and endangered species, public health, drinking water safety and rising water costs, the state Public Service Commission (PSC) suspended UWNY's desalination proposal and ordered the company to focus instead on conservation measures and alternative water-supply sources. Underpinning the PSC ruling was the fact that the county's water supply is forecast to be adequate well into the future and that conservation measures could further obviate any need for the facility. The PSC also empowered the Rockland County Task Force on Water Resources Management to work with UWNY to develop conservation and efficiency measures to ensure Rockland has adequate water.
In 2015 an internationally renowned water analytics and conservation expert released findings that UWNY can save up to 7 million gallons of drinking water per day from conservation measures and fixing its leaky system, confirming what we've said all along. Scenic Hudson, along with our partners in the Rockland Water Coalition and Riverkeeper, continue to watchdog UWNY to ensure they cooperate with the task force to pursue a more sustainable water future for Rockland County's residents.
In December 2015, the PSC ruled that the Haverstraw desalination plant would be abandoned once and for all, rejected in favor of water conservation, leak reduction and potentially smaller incremental supply sources. The Rockland Task Force continues to work on a full conservation plan for the county, and Suez NY is developing its own complementary conservation plan that will be included as part of its upcoming rate filing, expected to be filed with the PSC in February 2016.
In January, the PSC rejected a Joint Proposal by Suez New York that would have granted the company another rate increase and reimbursed it for the costs of a failed desalination plant totalting nearly $90-million, paid for by Rockland County ratepayers.
Scenic Hudson is encouraged by the decision to reject the Joint Proposal as against the public interest. The modified proposal requires Suez New York to adopt additional measures to address water-quality concerns, and create greater incentives for water conservation and leak reduction.
Partners
Resource Center