Scenic Hudson creates beautiful parks that allow people to appreciate the majesty of the Hudson River.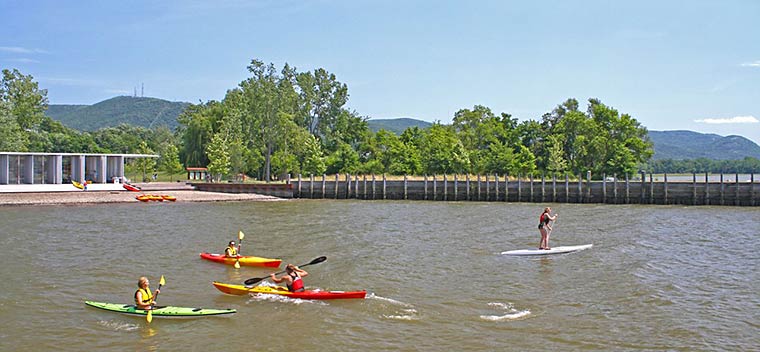 Kayakers at Long Dock Park in Beacon, Dutchess County
Scenic Hudson has created or enhanced more than 65 parks, preserves and historic sites throughout the Hudson Valley -- several in communities that previously had little or no access to the Hudson River. Many of these projects were carried out in partnership with state and local governments, other nonprofit organizations and committed volunteers. All of Scenic Hudson's parks are available for public enjoyment free of charge. Find details about these magical places, as well as directions to them, in our Parks section.