In partnership with the NY Department of Environmental Conservation, the Consensus Building Institute, and the host municipalities, Scenic Hudson is helping communities plan for waterfront resilience in the face of changing climate conditions including sea level rise.
Building on the success of our award-winning guide,
Revitalizing Hudson Riverfronts
and a series of well-attended waterfront revitalization forums throughout the valley, Scenic Hudson has spearheaded the creation of waterfront resilience task forces—a collaborative public planning process to help create more resilient waterfront communities.
With the task forces, we help identify steps the community can take to be safer today and adaptation strategies to preserve the future potential of their waterfronts, ensure that investments enhance resilience, protect quality of life and the natural environment, and bolster economic development.
.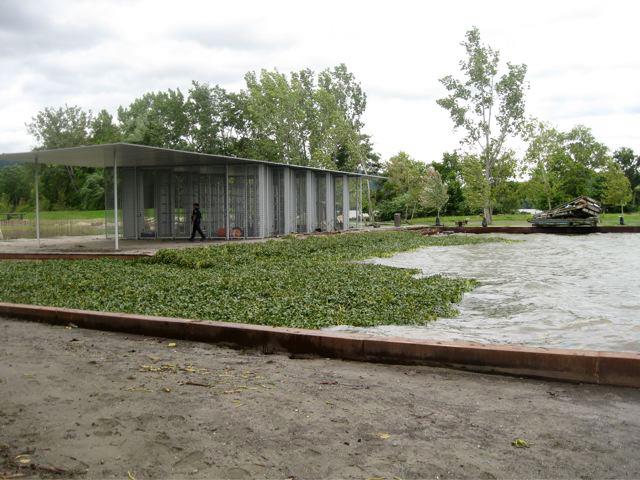 Each task force seeks to:
Bring the community together to describe a shared vision for the future of their waterfront;
Help the community's to visualize and understand the nature of the risks it faces and possible adaptation solutions in a variety of ways;
Produce a set of specific recommendations for policy improvements, capital investments, open space/access opportunities and future studies that will move the community toward their vision and greater resilience;
Position communities to begin implementing the recommendations and to better compete for future state and federal support for waterfront improvements;
Build a cadre of community members and stakeholders with training and experience in planning for waterfront resilience.
Task Force Projects to Date"
UPDATES:
The Village of Piermont's Board of Trustees recently adopted the 24 recommendations of it's Waterfront Resilience Task Force and moved to establish a permanent Village committee that will work to implement the Task Force recommendations.
The City of Kingston, the first community to complete this process, is working on multiple fronts to build in resilience as it revitalizes its waterfront. For details, download this four-page summary of the task force's process and conclusions or visit this link to read the final report, "Planning for Rising Waters."
For more information about Scenic Hudson's adaptation task force initiative, please contact: Nava Tabak, Conservation Scientist or Jeff Anzevino, AICP, Director of Land Use Advocacy