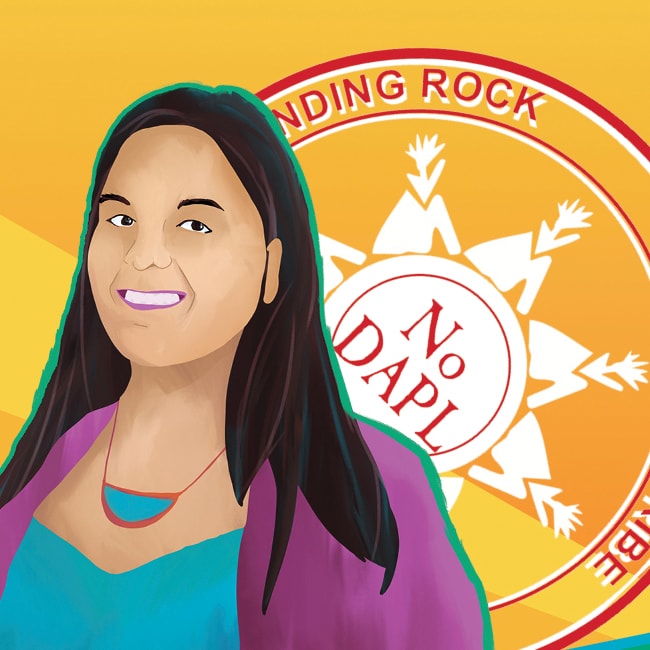 CONTACT: Riley Johndonnell, Director of Communications
415 797 0110; rjohndonnell@scenichudson.org
POUGHKEEPSIE (Dutchess County)—"People Who Make A Difference" offers a rare opportunity to celebrate the accomplishments of extraordinary women and men working on the front lines of the environmental movement. Released on Earth Day, this online exhibit features colorful and inspiring posters envisioned by Scenic Hudson and created by Dutchess Community College graphic design students that honor people of color, women, children, Native Americans and members of other indigenous groups committed to ensuring that everyone benefits from a healthy planet.
The exhibit can be viewed at www.scenichudson.org/people-who-make-a-difference.
Poster subjects include local residents, environmental leaders worldwide
Those celebrated in the posters include Hudson Valley residents such as Albany's Aaron Mair, the first African American president of the Sierra Club, and Columbia County farmer Lindsey Lusher Shute, co-founder of the National Young Farmers Coalition, as well as environmental leaders from around the world dedicated to protecting natural resources vital to the lives of indigenous groups, halting the impacts of climate change and securing fresh food for underserved populations.
"The goal of the posters is to inspire the next generation of environmentalists by providing relatable role models. They show that everyone has the capability to make a difference for their communities and their environment," said Scenic Hudson Education and Community Engagement Coordinator Kate Phipps, who conceived the project.
"We don't see enough of ourselves as black women and role models in the food and farming sector. This project celebrates our work and lets young women know that they, too, can aspire to do great things," said poster subject Karen Washington, co-founder of Black Urban Growers (BUGS), which supports urban and rural farmers of African descent, and co-owner of Rise & Root Farm in Chester, Orange County.
Project arises from need to provide inspiration for future environmental activists
The project began when Kate Phipps had trouble locating material about environmentalists whose lives and achievements would resonate with many of the students she teaches.
"I looked for posters that highlighted environmentalists and had a hard time finding any, let alone posters featuring people from historically underrepresented groups. I decided I wanted to create some that would provide students with role models who look like them, amazing people everyone should know about," she said.
Following extensive research by Phipps and Scenic Hudson SCA Education and Community Engagement Assistant Preyah James, they chose the featured environmentalists whose work, in most cases, has not received the credit it deserves. After writing brief descriptive text and securing a portrait for each, they turned the material over to DCC graphic design students, under the guidance of Assistant Professor of Visual Arts Holly McCabe, to create the posters.
"As an instructor and facilitator, it was so rewarding to see at large how engaged each and every student was in the making of these posters, and how they truly rose to the occasion, creating professional level design work that really showcases the potential of our students, and of the Visual Arts Transfer Program at Dutchess Community College," said Ms. McCabe.
"Recruiting DCC students to design the posters brought this project even closer to home. Each student was able to use their own unique style and showcase their creativity in their poster design. The project also gave the students a chance to learn more about the inspiring people being featured on each poster," added Preyah James.
Scenic Hudson now is creating a multidisciplinary classroom curriculum that will be distributed to schools along with the posters. The lessons are geared toward empowering students and instilling them with a sense of advocacy through the lessons based on the poster subjects and their work.
–30–