Scenic Hudson's campaign to Save the Land That Matters Most is a multi-year, collaborative effort with fellow land trusts, governments, individuals and businesses to protect lands of the highest scenic, ecological and agricultural significance throughout the Hudson Valley.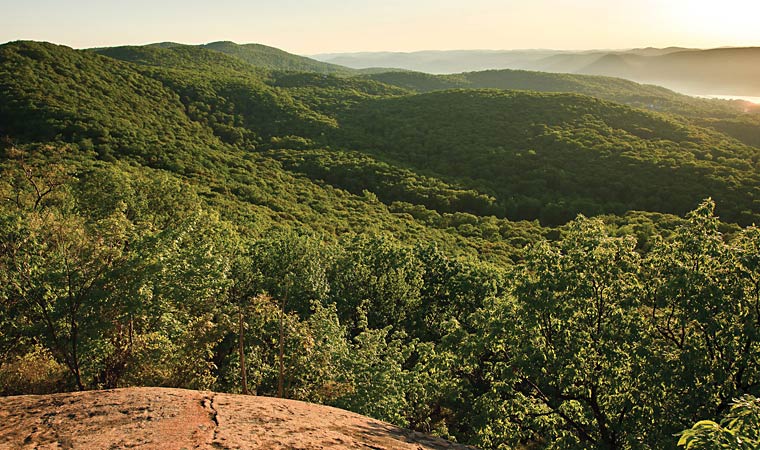 Photo: Robert Rodriguez, Jr.
Since launching our Saving the Land That Matters Most campaign in 2007, we've achieved some of the most important land preservation successes in Scenic Hudson's history.
Now we're ramping up efforts to conserve must-save landscapes—from breathtaking Hudson Highlands vistas to Columbia County farmland supplying fresh, healthy produce. Every Saving the Land That Matters Most victory improves the quality of our air and water, and furnishes irrepleaceable wildlife habitat. Many provide communities with exciting new opportunities to connect with the Hudson River and other natural treasures in their backyards. And it goes without saying that all are astonishingly beautiful—reason enough to protect them. The downturn in the real estate market gives us a once-in-a-lifetime opportunity to preserve more lands meeting New York State's highest standards for ecological, scenic and agricultural values.
We're working in collaboration with 16 fellow land trusts and government agencies to save ridgelines offering iconic views, forests and wetlands critical to maintaining the Hudson Valley's extraordinary biological diversity and farmland essential to creating a sustainable "foodshed" for the region and New York City. But we need your support to get the job done.