In the shift to green energy, debates often crop up over possible uses for land, whether solar-panel installations or other climate aids like forests, wildlife habitat, and regenerative agriculture. Lately parking lots have been tagged as one smart potential siting solution, especially starting in the lower Hudson Valley. From tiny private lots to huge public expanses, these already developed spaces are increasingly being tapped as prime locations for overhead solar canopies, with multiple significant projects slated for completion in the next few years.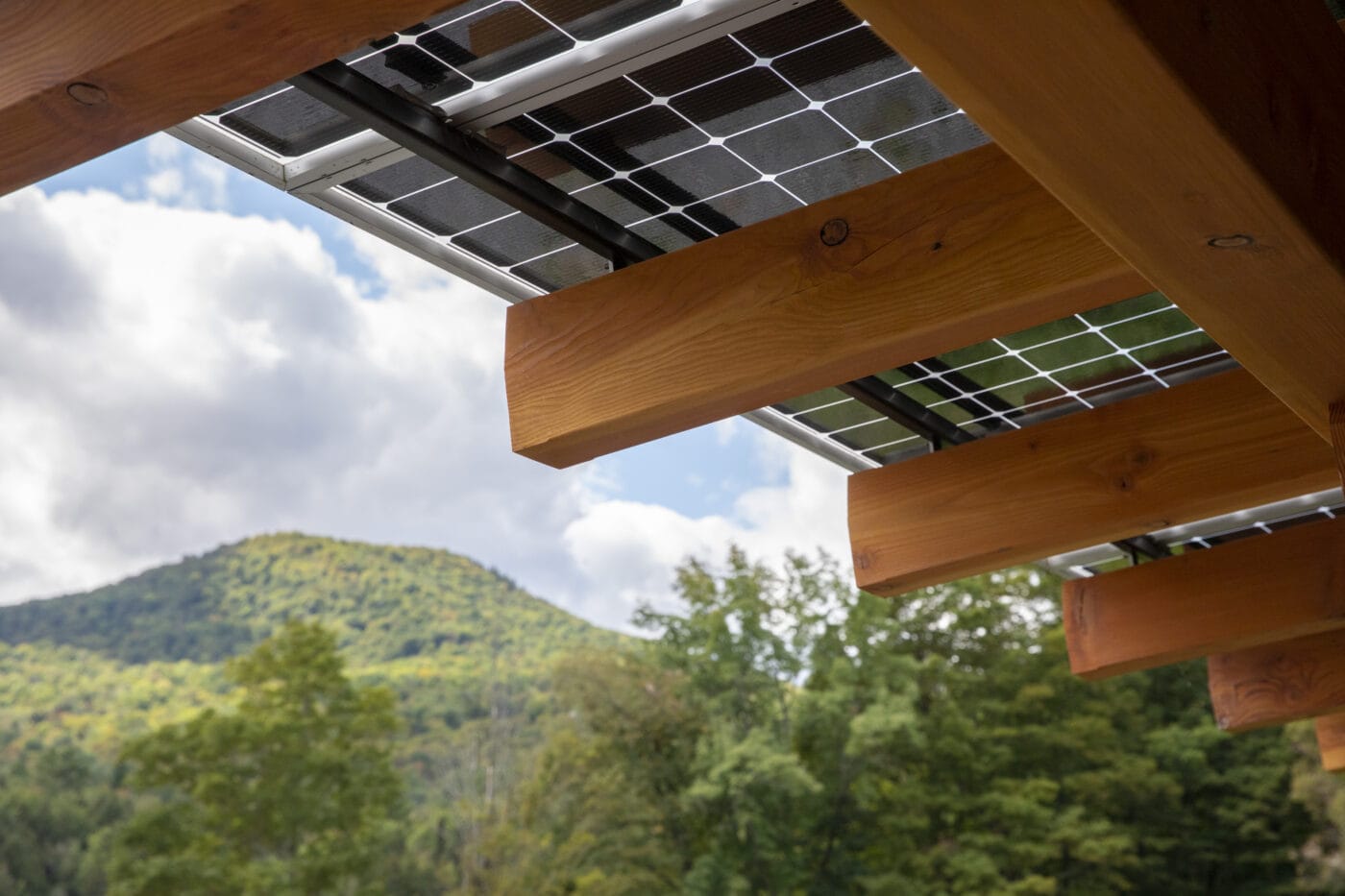 Rooftop solar arrays are limited by factors like building architecture and the hourly positions of the sun. Parking canopies have unique potential. These canopies make use of spaces that are highly exposed to sunlight and already used for human activities.
Think of them like parasols for cars. Instead of the pavement absorbing all the rays, these structures will capture that solar energy — while shading and, in some cases, even charging the cars parked beneath. Canopies could also help to alleviate an issue known as the urban heat island, in which the heat absorbed by buildings and paved ground leads to abnormally high temperatures in a given locality.
As a recent study published in the Solar Energy journal notes, "The combined effects of indirectly lowering energy consumption, reducing dangerous heat, and increasing renewable energy production make solar canopies an excellent potential energy source that acts as a form of both climate change mitigation and adaptation."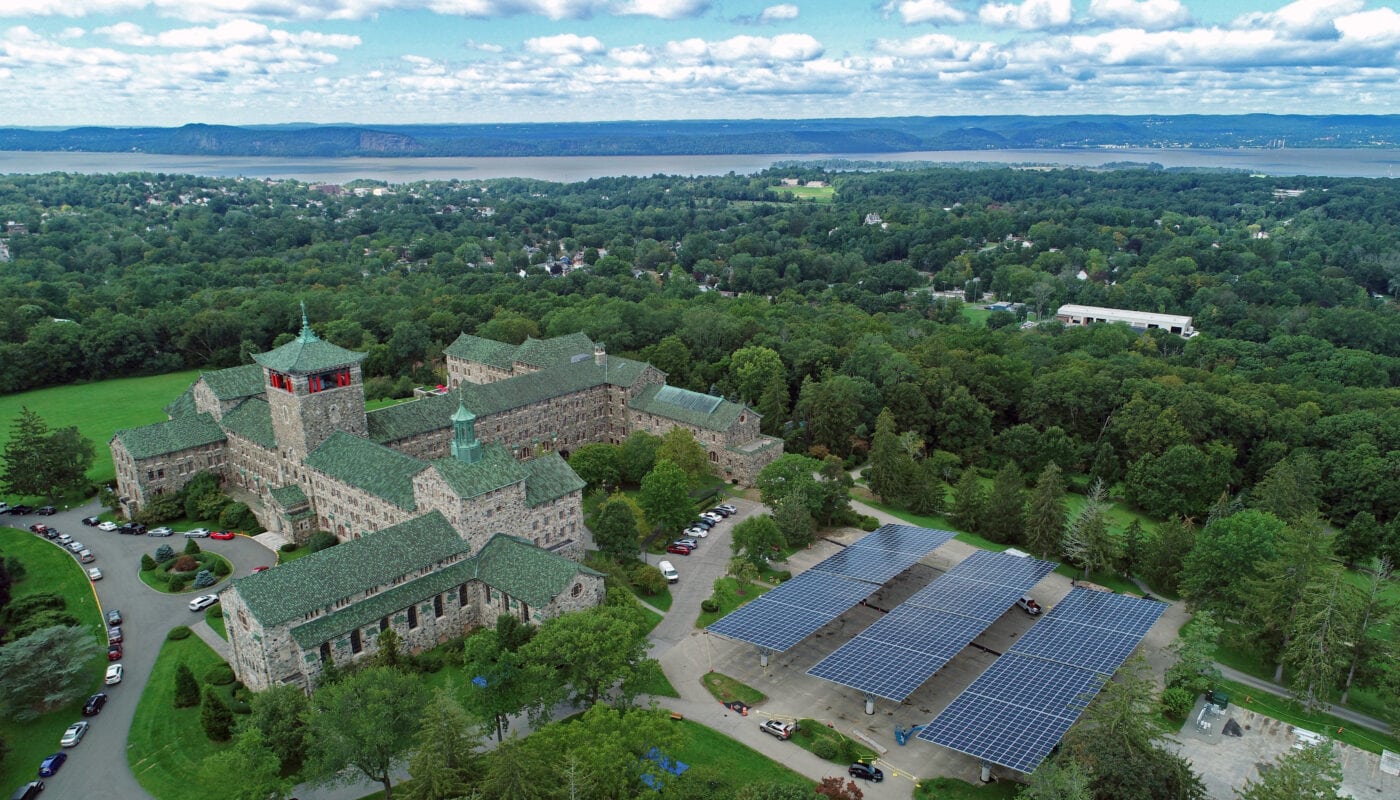 In Westchester, several such projects are underway. White Plains last year announced a nine-part solar initiative that includes four parking garage installations across the city. Altogether, the White Plains solar arrays are expected to produce 6.8 megawatts of solar energy a year, which is "enough energy to power more than 700 homes annually, or equivalent to removing over 1,300 cars from the road."
Similarly, a huge canopy is going up at the parking lot of IBM's Watson facility in Yorktown, with a goal of producing 6,363 megawatt-hours of power in a year, or about as much as taking roughly 650 cars off the road. Yorktown is also planning a solar parking canopy for its Granite Knolls Sports Complex. The moves should help to ease the strain on the local Con Edison substation and mark a step toward "being able to retire the brown generating [fossil fuels] plants that are within the Hudson River Valley and being able to retire Indian Point," said Dennis Phayre, business development director at EnterSolar's, when the project was announced last year.
Westchester's Purchase College is also planning a significant solar canopy project. Farther up the valley, projects in the works include Stewart International Airport, which put out a request for proposals to install solar canopies over its parking lots.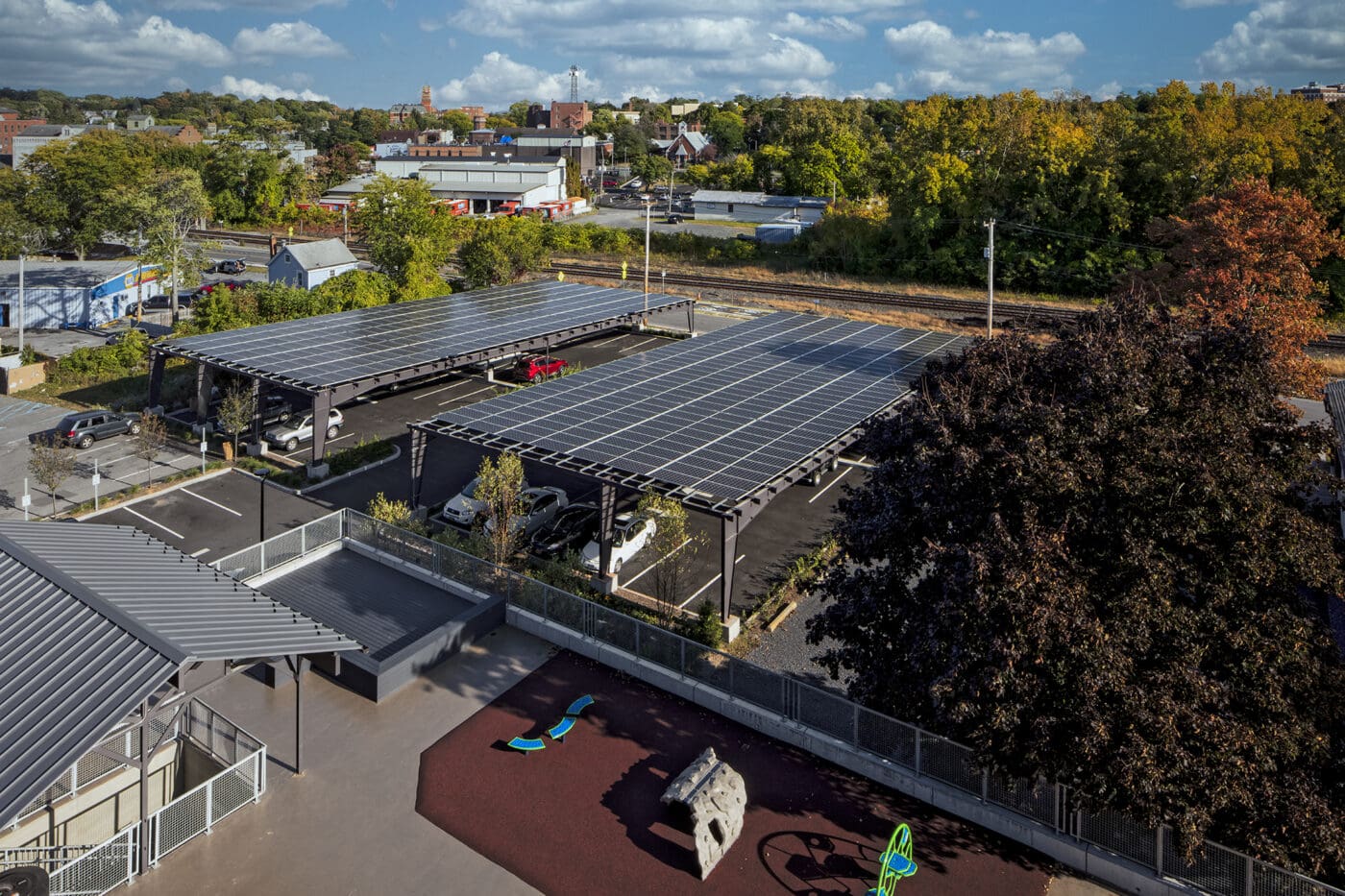 To understand what these systems will look like when they eventually come to fruition, one can turn to the Maryknoll Society Center in Ossining. Maryknoll is currently home to the largest solar canopy system in the county, an installation by Ecogy Energy that consists of 12 canopies across two parking lots for a total of 2,184 solar panels.
It's capable of generating 874 kilowatts, 60 percent of which is set aside for residential use. That's enough to serve about 80 home meters, including 15 "master meters" at the Interfaith Council for Action in Ossining, which supplies power to lower-income households. The rest goes to the Maryknoll campus. Community participants who subscribe to Ecogy's energy program, along with Maryknoll, also get 10 percent energy discounts.
Solar canopies aren't exclusively for large-scale enterprises, either — individual homeowners can have them, too. SunCommon, a solar company that recently moved to Kingston after a decade of operations in Vermont, has begun offering canopy installations in addition to its usual fare of rooftop and ground-based arrays.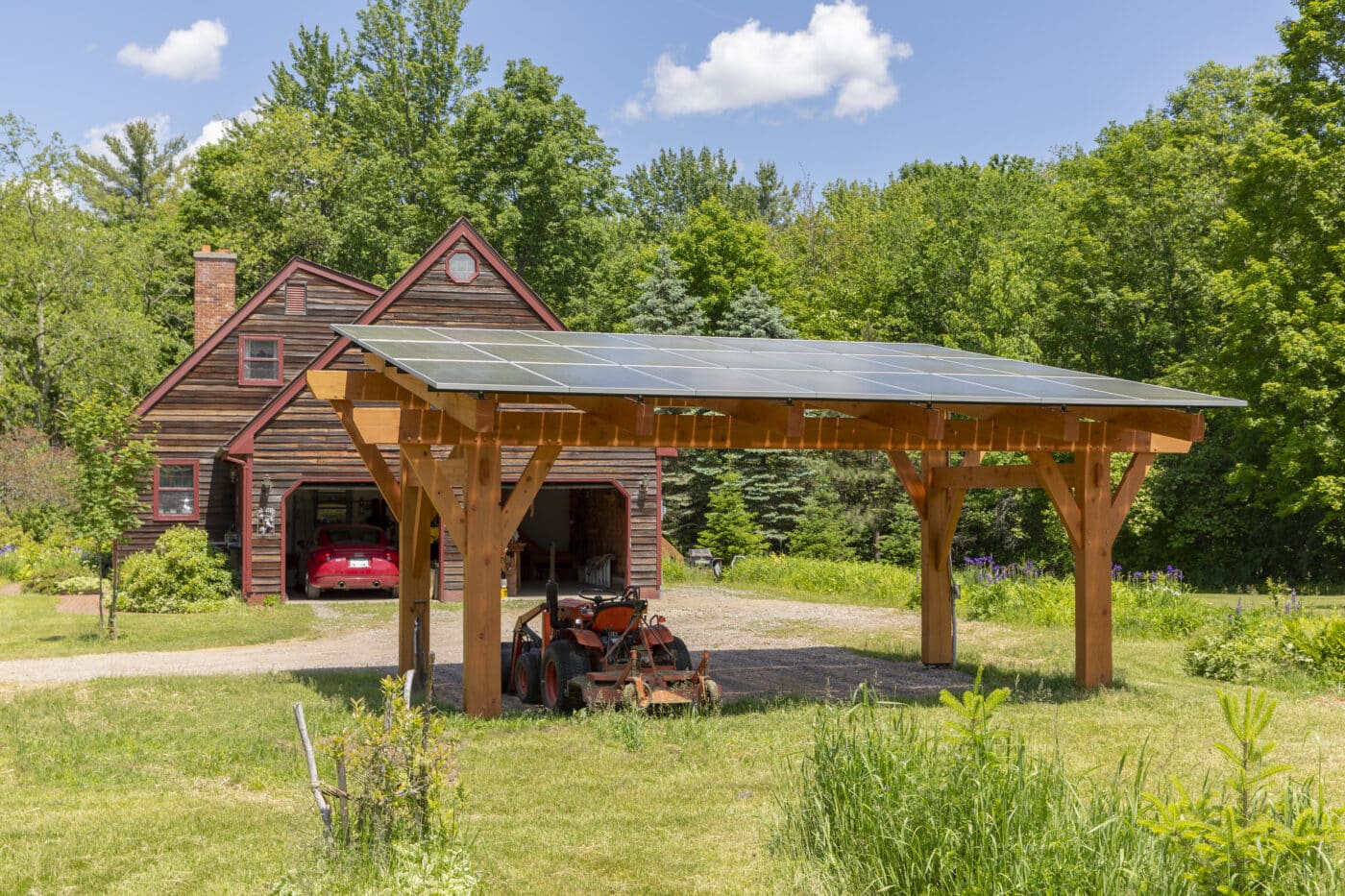 "Canopies are fun," said Duane Peterson, who founded SunCommon alongside his partner, James Moore. "The canopy is a sort of gorgeous product that adds aesthetics to the ground mount."
The canopies are hand-crafted using timber beams processed by New Energy Works in Rochester and can be made to hold between 18 and 60 solar panels, depending on a customer's needs. They can be built to include EV charging stations, too, and provide shade for one to four vehicles in the residential setting.
SunCommon's canopies are what's known as "bi-facial." Since they're lifted off the ground, "they absorb solar radiation from the top and below," Peterson explained. "And so they're that much more powerful, which means you can generate that much more energy, and that much more financial return from the same solar panel footprint." Aesthetics meets function.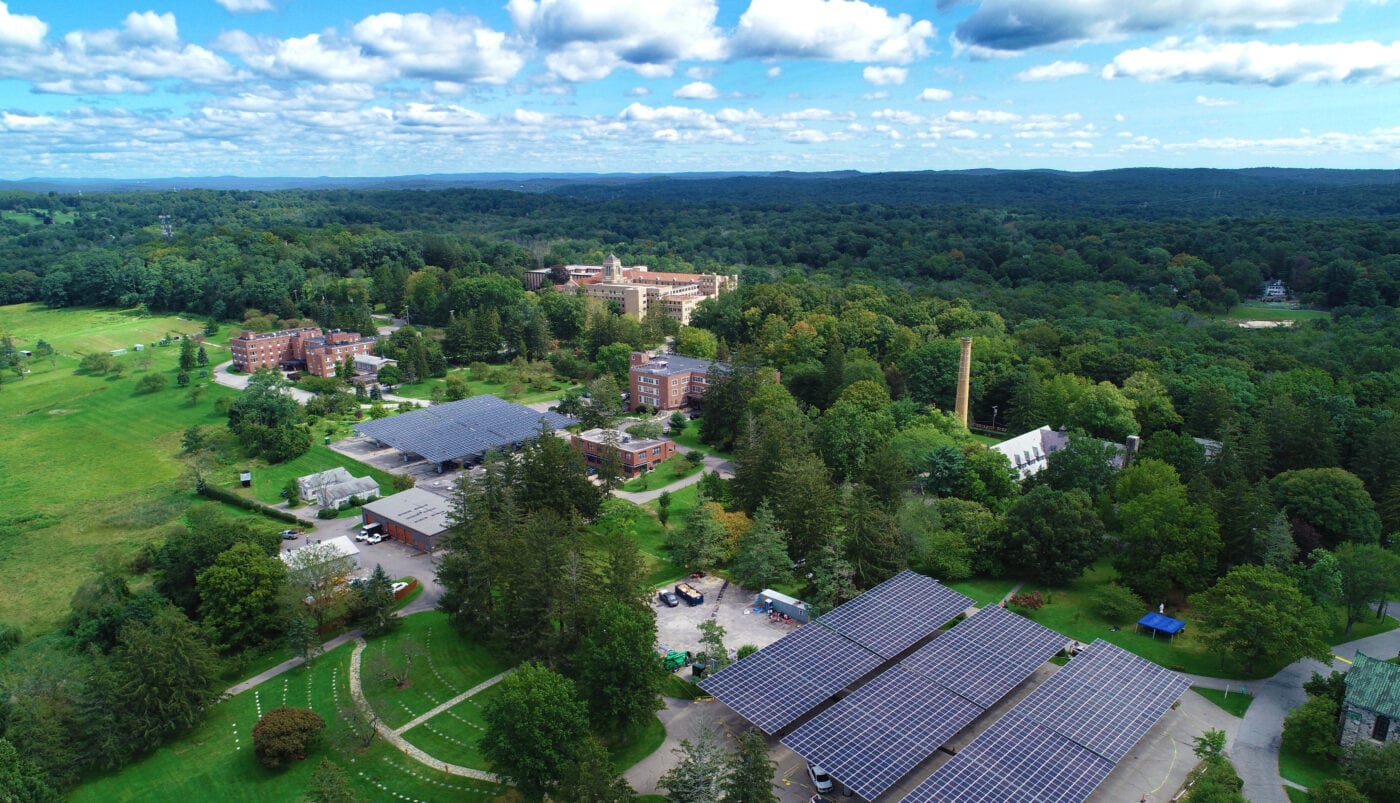 There is, of course, somewhat of a catch with the canopy design that could explain why its adoption has lagged behind the other types of mounts. Solar canopies can be more costly to build than a rooftop or ground array. For a rooftop installation, which Peterson says is "the simplest" of the options, "the supporting structure is already there," and that alone will save on costs. By comparison, a ground array or canopy is going to be more expensive on a per-watt basis, he says, because you have to build that supporting structure from scratch.
No matter what form you go with, though, Peterson says, "It's not burning fossil fuels, so it's still wildly beneficial. We aspire to help people generate their own power. Everyone deserves the right to a healthy environment and a brighter future and clean energy."
Cheyenne MacDonald is a science and technology journalist based in the Hudson Valley. She leads the daily churn of news at Input as deputy editor and runs a science newsletter, the perpetual stew, in her spare time. When she's not writing, you can find her in the woods.