About 10 miles north of Albany, the small city of Cohoes sits at the confluence of the Hudson and Mohawk Rivers, marking where New York's Hudson Valley region begins expanding southward. Cohoes is also positioned at the beginning of something else that could be big for the state, and for solar energy: floating photovoltaics.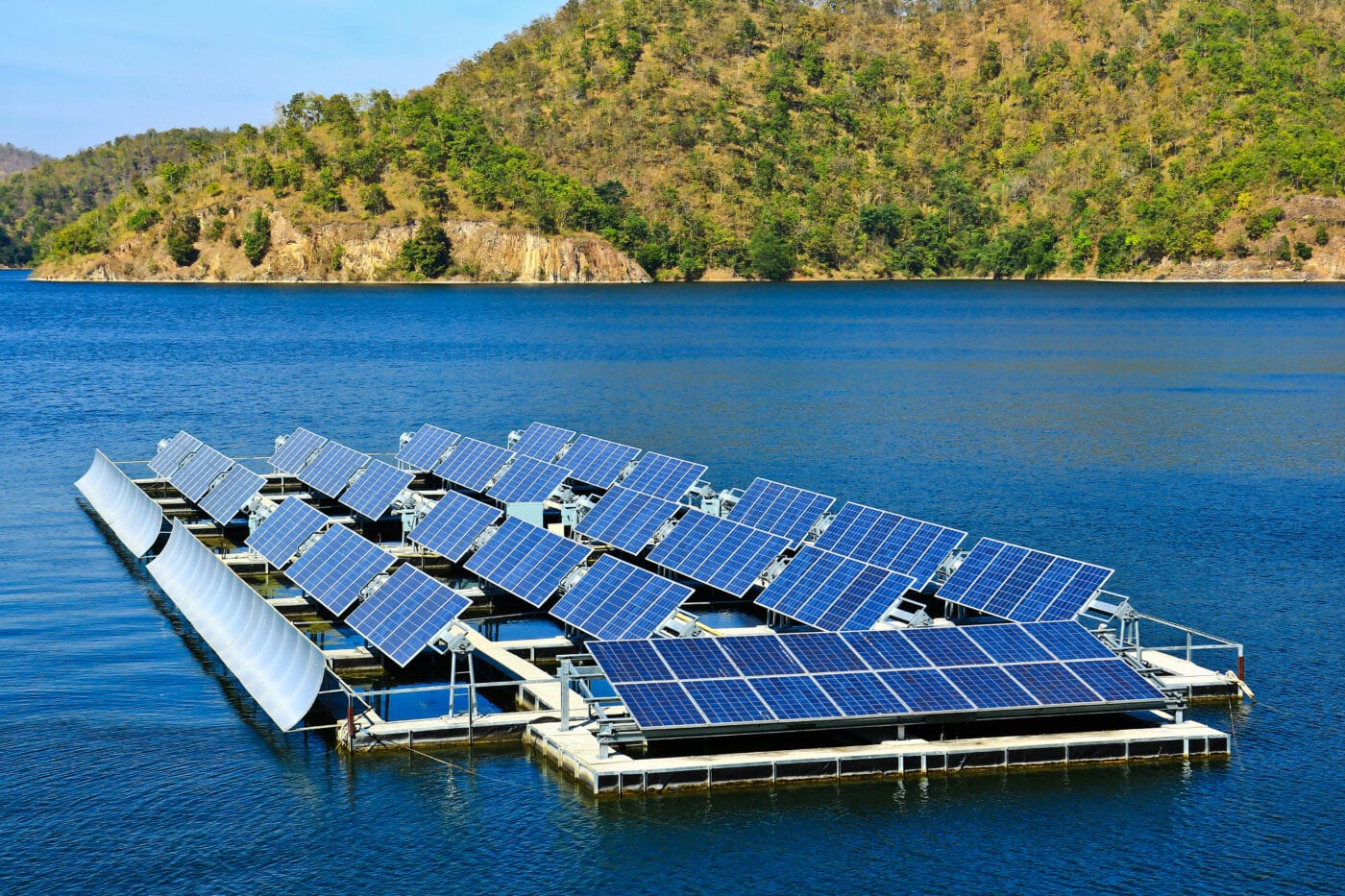 Also known as "floatovoltaics," the concept of setting up arrays of floating solar panels on the water surface in a reservoir has been gaining traction in Asia and places where open land is scarce. Although this approach is less popular so far in the U.S., it caught the attention of Cohoes city planner Joe Seman-Graves in 2020 when the city was looking for a way to generate its own solar power for municipal use and lower income residents. "We just wanted something that made sense," he recalls. "How can we go after solar, and own that?"
The answer to that question was found in a key report from the National Renewable Energy Laboratory.
A 2019 report from the lab estimated that 10% of U.S. electricity could be supplied from floatovoltaic systems installed on a fraction of the 24,000 suitable reservoirs and man-made water bodies in the U.S. That count includes 492 water bodies in the state of New York, one of which is the 10-acre Cohoes Water Filtration Plant reservoir.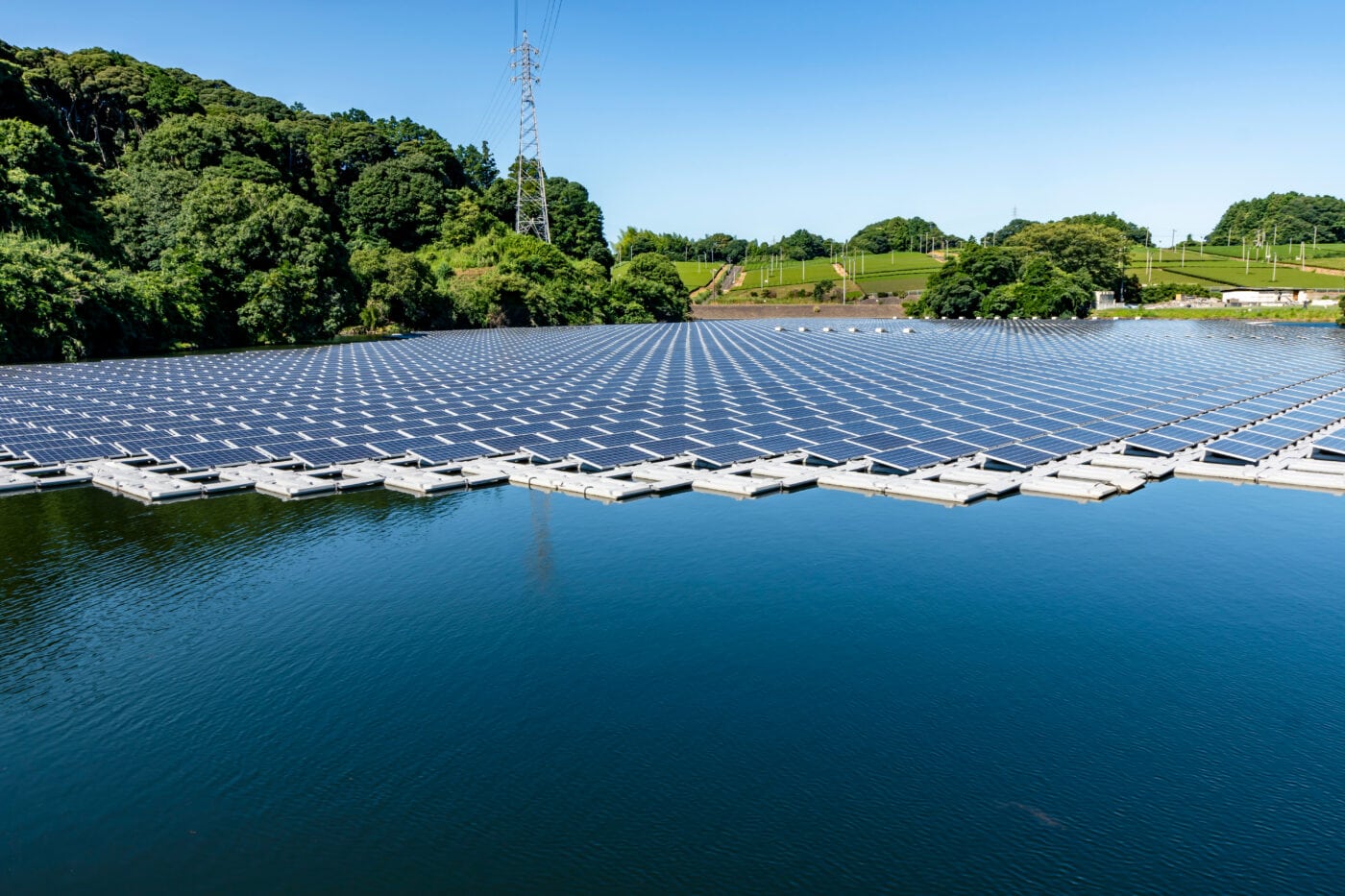 Pioneering a floatovoltaic path forward
There are at least 12 major floatovoltaic systems currently operating in the U.S., including two of the largest in nearby Sayreville and Canoe Brook, N.J. But none of these are in New York, and all are owned by private energy companies. And so for Cohoes, installing a city-owned and operated floatovoltaic system on their reservoir has required serious trailblazing efforts.
First, the city needed to find a way to raise the funds for the project without much of a blueprint to follow. "We realized that there were no incentives at that time or grants for municipalities to own their own energy infrastructure," Seman-Graves says. But that changed with help from a $3 million Community Project Funding Grant, allowing leaders to start the engineering and design phase of the estimated $6 million project.
There were also the necessary regulatory hurdles. "We're the first in the state to get permitted for this kind of project," Seman-Graves points out. "We just in August got through permitting at the state level — about a two-year process." That included permits from the state Department of Environmental Conservation and Department of Health, in addition to state and federal environmental reviews.
To further mitigate environmental or health risks, the city also looked to other floatovoltaic systems already in place. "We have access to overseas data regarding water quality for arrays of this nature," Seman-Graves says. "And we also possess nearly a decade of data from the Sayreville project."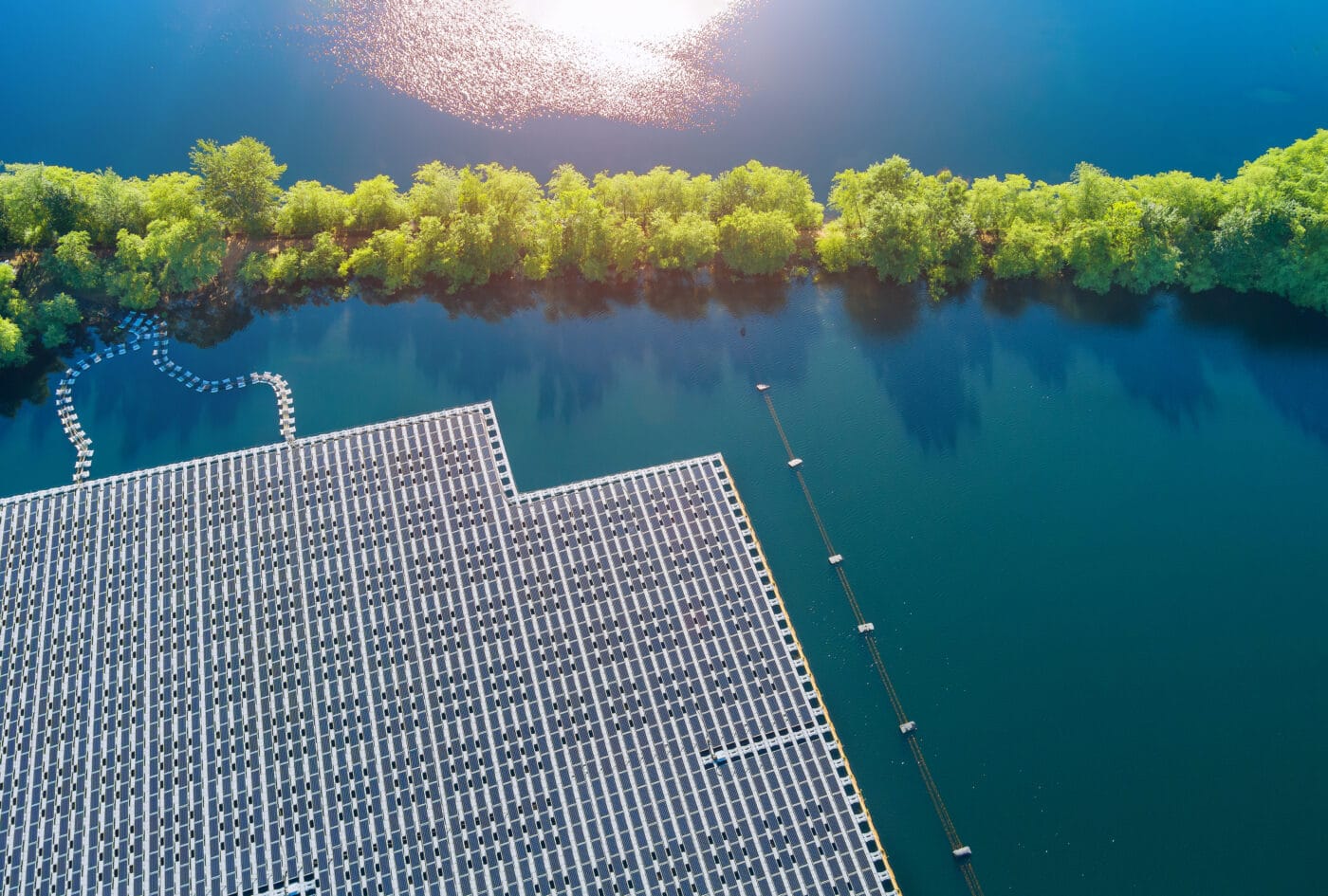 The benefits of water and shade
Developments in solar power technology have made it a viable alternative to fossil fuels and a key strategy for mitigating the climate crisis. But those benefits are limited by how much solar installations affect natural resources, including land use. Floatovoltaics offer the advantage of using no land with the added bonus that they can often be conveniently plugged into existing power transmission lines when coupled with hydroelectric dams.
Another bonus is that water provides a natural cooling effect for solar panels, and this can increase their power output by up to 22% compared to placement on land, according to the National Renewable Energy Lab report. The panels in turn provide shade to the reservoir that is beneficial in reducing evaporation and algae growth.
Because the covering can also reduce water temperature and oxygen levels, floatovoltaics are likely unsuitable for natural waterbodies. But in reservoirs like the one in Cohoes that aren't designed to support fish or wildlife, the covering is more ideal, both environmentally and economically. The water treatment facility in Cohoes, for instance, is looking to save up to $150,000 each year on treatment chemicals to curb algae growth in its reservoir, Seman-Graves says, plus the additional costs to later remove those chemicals.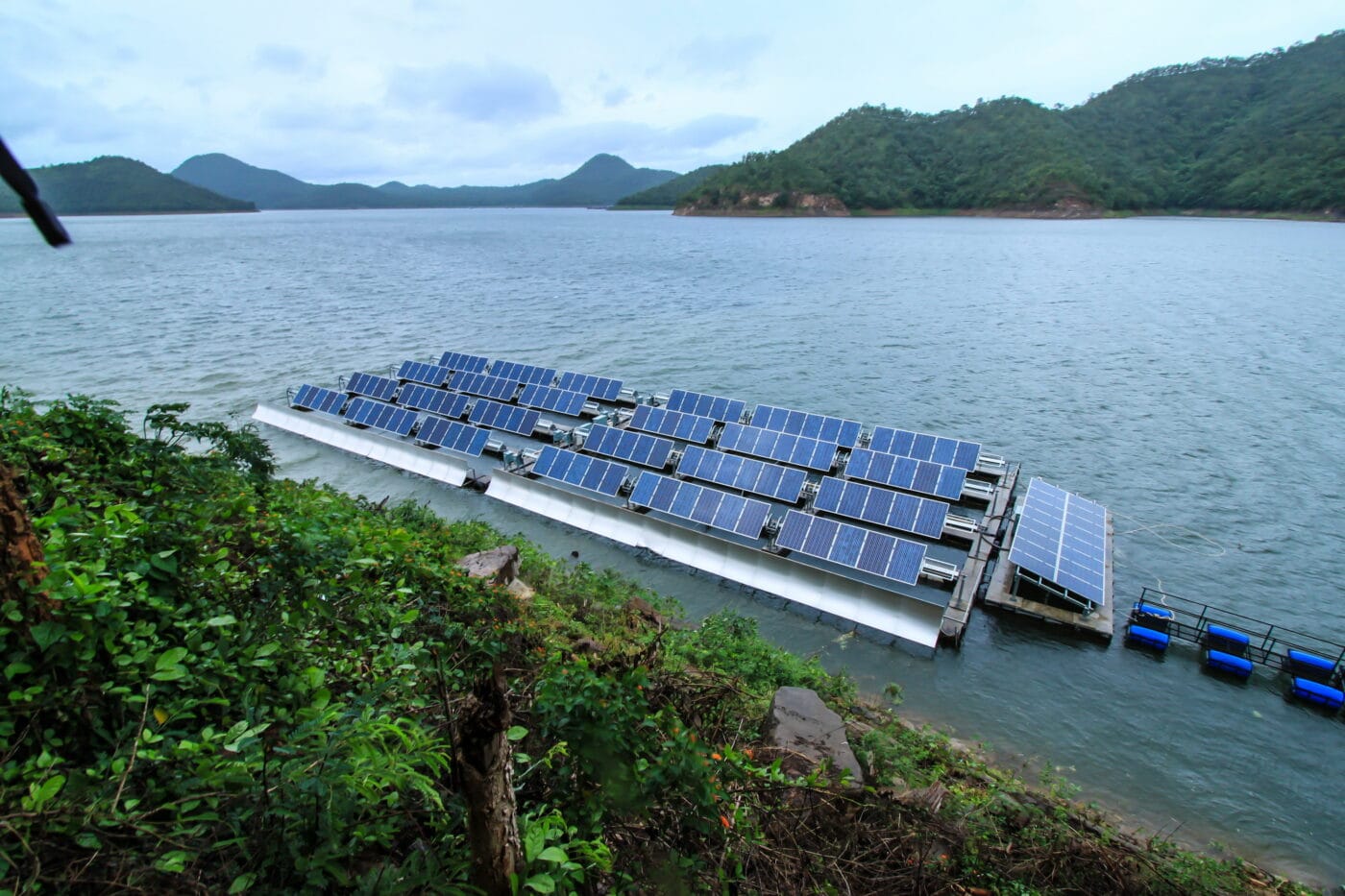 Looking ahead to a floatovoltaic future
Evan Rosenlieb, a geospatial data scientist with the renewable energy lab, has studied the rapid growth of floatovoltaic systems in southeast Asia. He says although that region has some differences in geography and regulatory practices, similar growth is likely to occur in the U.S. as the development and manufacturing pieces start coming together. "There's a lot of developers that are either starting up or existing developers that are getting into the game pretty rapidly here in the last couple of years, so I think that is much less of an issue going forward," he says. "But just like any other technology, there needs to be a certain threshold of interest."
As for the city of Cohoes, they plan to start taking construction bids from developers for their floatovoltaic project in late October of 2023. And if things go according to plan, construction will be completed in 6 to 8 weeks during 2024.
Until then, Cohoes will continue to host curious people who have heard about the project from local and national media and want to learn more. Seman-Graves says visitors have so far included educational institutions, private interests, state and federal agencies such as the USDA, government officials at the state and national levels, and even members of British parliament on one occasion.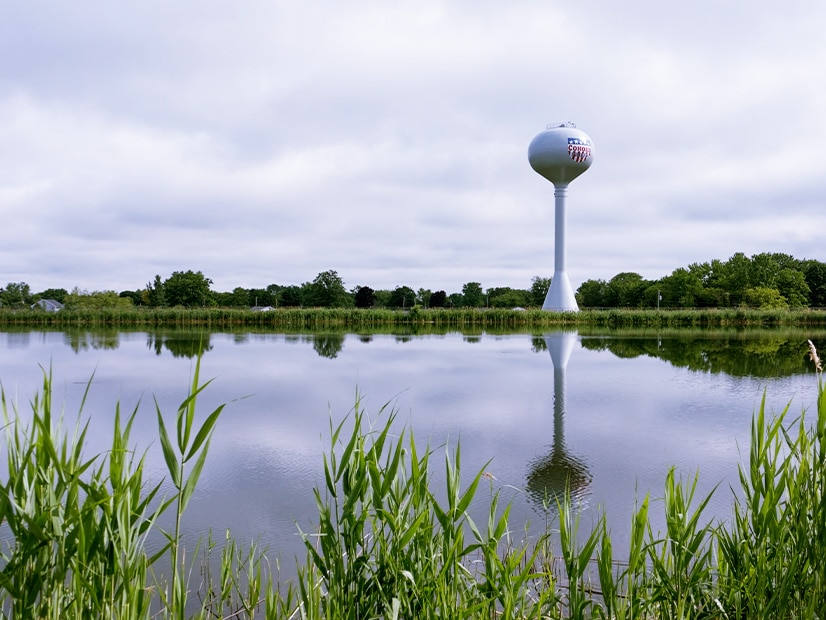 Some of these visitors are interested in following the small city's trailblazing footsteps, and that possibility seems wide open. A 2023 report published in Nature Sustainability estimated that 6,256 cities in 124 countries could be powered entirely by floatovoltaic systems like the one planned for Cohoes.
And so many are watching what happens in Cohoes, hopeful that the floatovoltaic approach will prove to be an economical and replicable way that solar power can be produced for a municipality with minimal impact on the environment. "Really exciting," Rosenlieb says about the Cohoes project. "Obviously, great to see that we're starting to see this stuff roll out."
Valley residents, developers, and stakeholdes who are interested in finding other smart and innovative ways to make use of solar energy may benefit from Scenic Hudson's How To Solar Now Toolkit, a user-friendly resource guide to help plan for win-win solar strategies.
Robert Lawrence lives in Montgomery, N.Y., where he works as a science writer and enjoys visiting the many parks of the Hudson Valley with his wife and little boy. He is originally from drier climates and holds a Ph.D. in biochemistry from Arizona State University.