Ensuring that their East Heartland Farm will always be available to support the Town of Ancram's agricultural economy and sustain its natural beauty, generous landowners Frank and Katherine Martucci have donated a conservation easement on the 171-acre property to Dutchess Land Conservancy and Scenic Hudson. Dutchess Land Conservancy will hold and maintain the easement, which safeguards the productive and scenic land from any future development. See this news release for additional details about the transaction.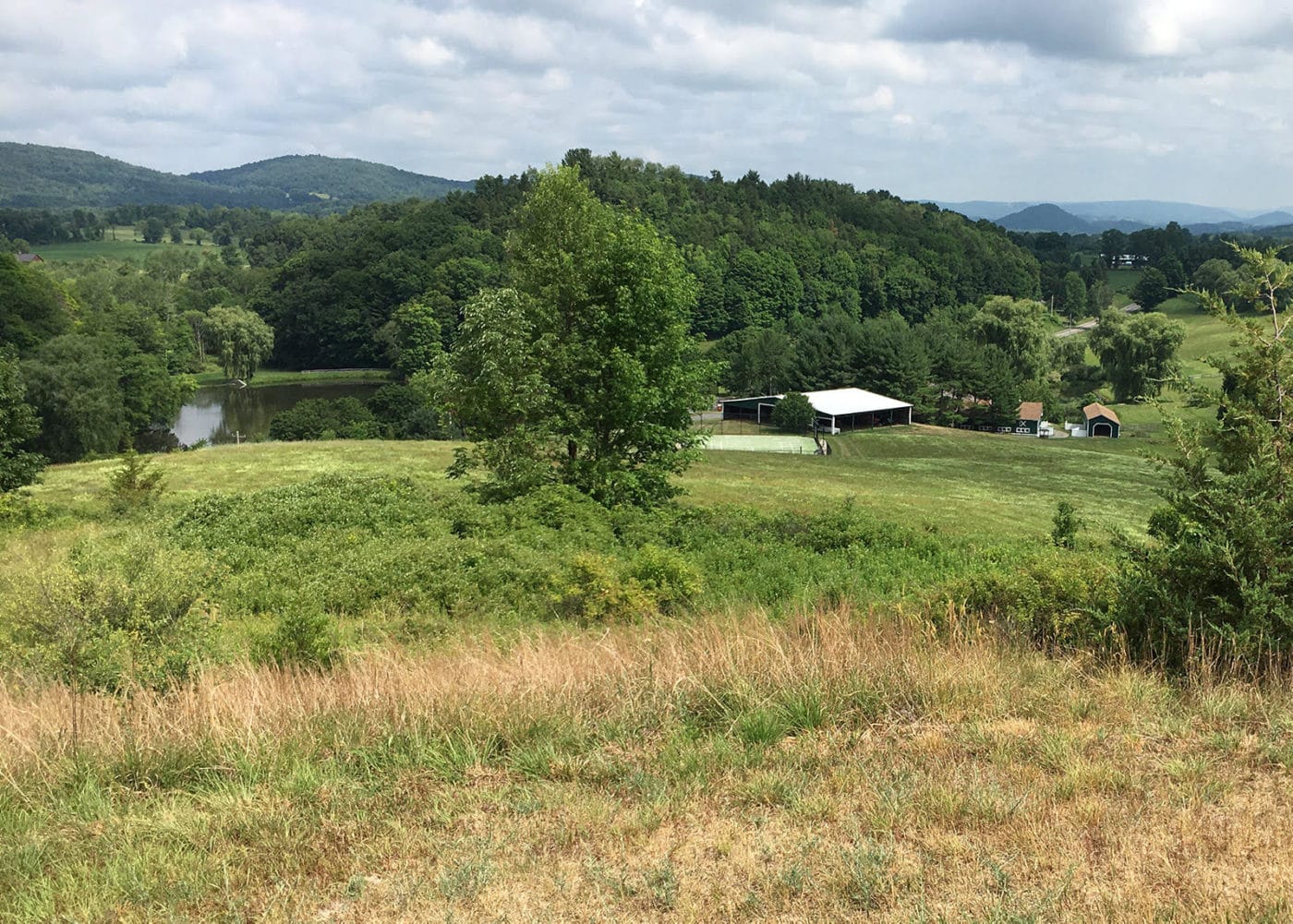 Currently, the land is leased to a local grain farmer who grows hay, corn and soybeans.
East Heartland Farm was a priority of Scenic Hudson's Foodshed Conservation Plan, a data-driven blueprint for ramping up collaborative farmland-protection efforts to create a secure source of fresh, local food for the Hudson Valley and New York City. It is centrally located within an assemblage of agricultural land spanning more than 3,300 acres in Dutchess and Columbia counties that Scenic Hudson, Dutchess Land Conservancy and Columbia Land Conservancy are working to conserve.
The property also is nearby to approximately 2,000 acres of protected lands in Ancram that include other protected farmland, the Drowned Lands Swamp Conservation Area, Taconic State Park and the Harlem Valley Rail Trail.
In addition to its agricultural importance, the land provides irreplaceable wildlife habitat. It lies within the Harlem Valley Significant Biodiversity Area identified by the state's Hudson River Estuary Program, the Cooperative Fish and Wildlife Research Unit at Cornell University and the New York State Natural Heritage Program.
In 2010 and 2011, the Martuccis donated conservation easements on another 372 acres of East Heartland Farm to Dutchess Land Conservancy. They also have partnered in a visionary project to support Columbia County's farm community by donating land jointly owned with neighbor Dan Slott to establish Ancram Rural Build, a program intended to provide affordable housing for families whose occupations support the county's agricultural economy. Habitat for Humanity has constructed two homes on the land. Designed by BarlisWedlick Architects, the houses use 90% less energy for heating and cooling than a conventional home, reducing operating and maintenance costs for the homeowners.
Mr. Martucci serves on both Dutchess Land Conservancy's Advisory Council and Scenic Hudson's President's Council of Advisors.