A snowflake is a complicated thing. The shape that makes each one unique is also a sensitive record of the changing conditions that occur as an ice crystal forms in the cloud and falls to the ground.
For instance, atmospheric temperatures of about 5°F can produce the iconic flat snowflakes with six sprawling dendritic arms — the type that float in the air, are fluffy on the ground, and are ideal for winter sports. Increasing to 23°F, icy hexagonal columns or needles tend to form instead.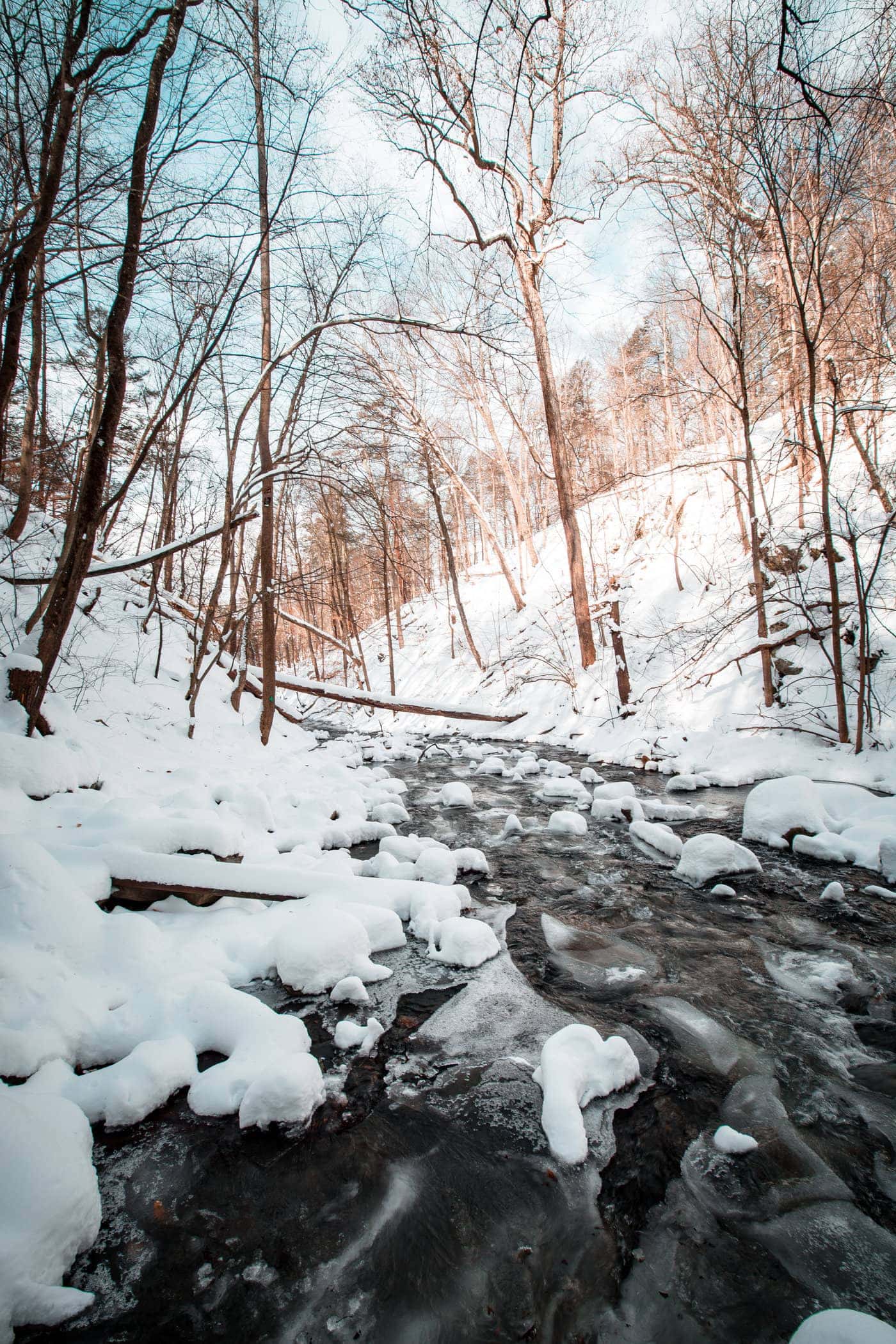 And of course, when temperatures get above freezing, snow is replaced with slush and rain. This kind of winter precipitation has been more common in the Hudson Valley and Catskill region lately, with fewer winter storms adding a fresh white blanket over the rolling hills and arcadian landscapes. As average temperatures warm, the Hudson Highlands, in the mid-Hudson Valley, is projected to have a climate similar to the one Raleigh, N.C., has today within 25 years.
Cal Johnson has been a ski instructor at Hunter Mountain Resort in the Catskills for almost three decades. He has seen this change over time. "When I first started teaching and coaching there in the '94-95 season, there were plentiful snowstorms and the mountain opened the first week of November, with most of the trails open," Johnson recalls. "Now, lucky to open by Thanksgiving, with very limited terrain."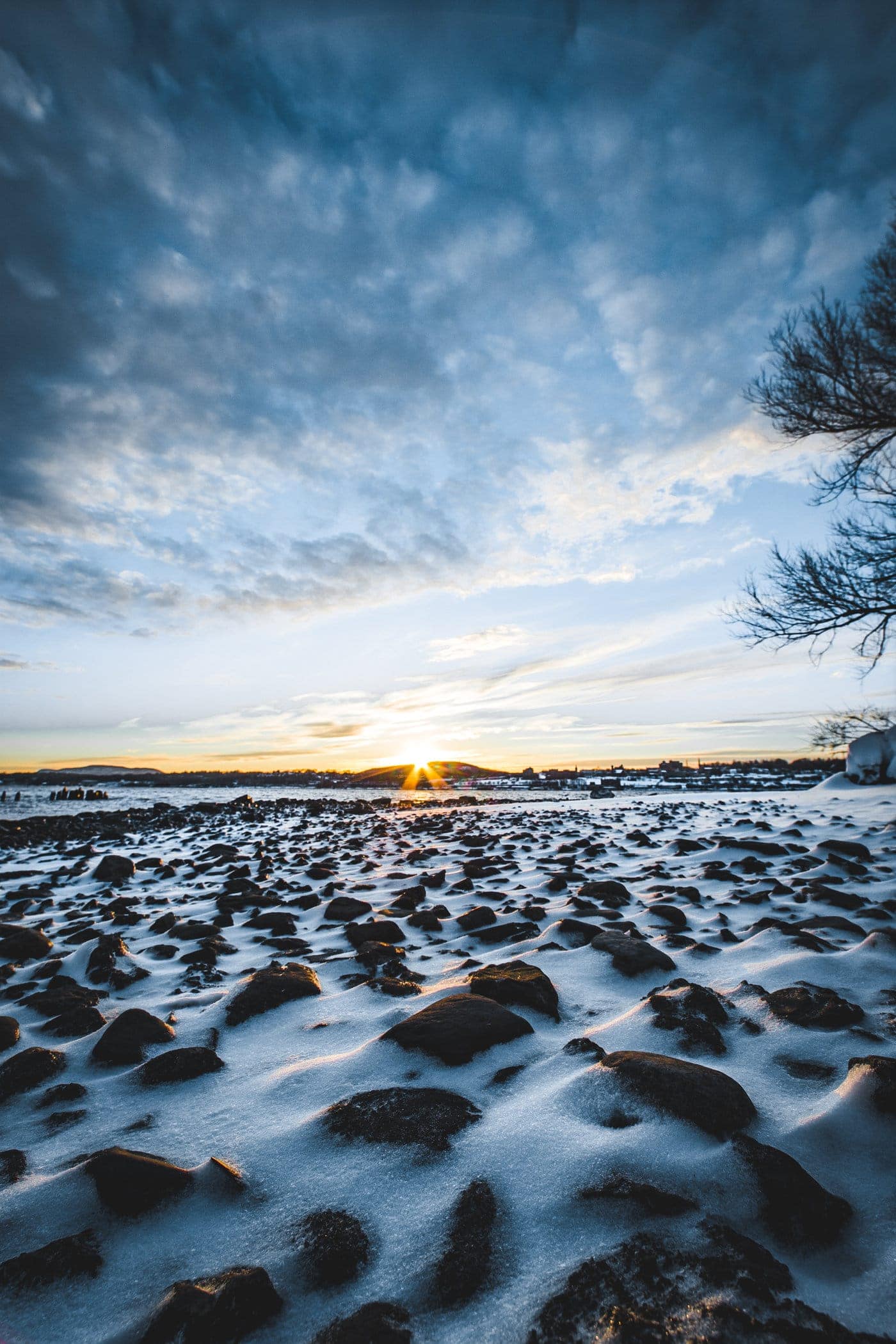 Locals like Johnson who look forward to the winter may wonder if shorter snow seasons are becoming the new normal. To answer that question, one must untangle local weather fluctuations from regional climate change, and that can be tricky.
"Snowfall trends vary," says Jessica Spaccio, a climatologist with the Northeast Regional Climate Center at Cornell University. "Mohonk Lake [near New Paltz] is showing a decline in [its] annual snowfall," she says, while noting that other weather stations within a hundred miles may not be seeing that trend yet. "Albany and Binghamton show no trend, and Scranton, [Penn.] shows an increase. There is a clear trend in warming winters at all these locations, but warmer can still mean cold enough for snow. As warming continues in the future, it's expected that snowfall totals will decline."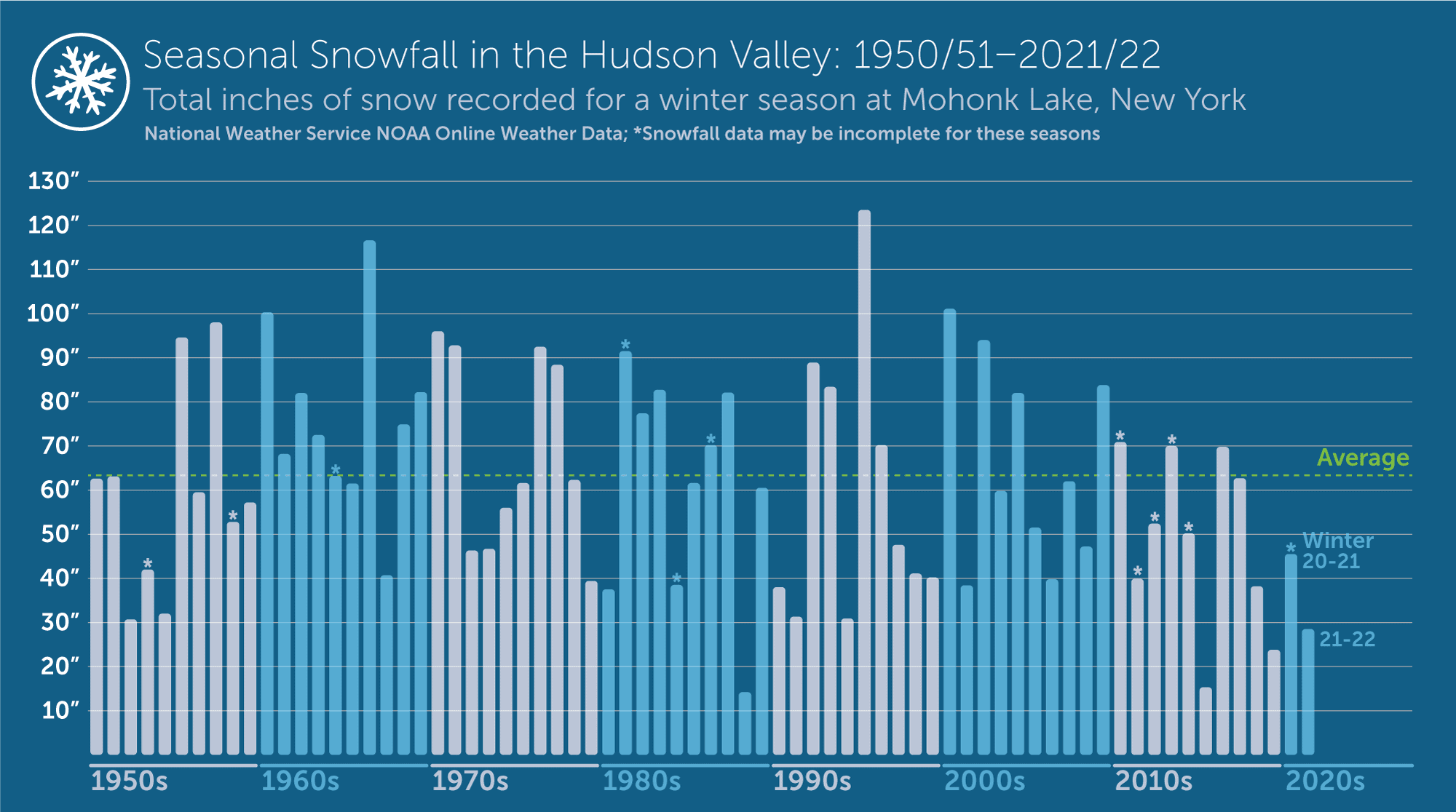 But there are exceptions to this trend. "Lake-effect snow is expected to increase as lakes warm and stay ice-free longer," Spaccio says. With less ice to cover the Great Lakes and Finger Lakes in the winter, more moisture will get pulled into the atmosphere and come back down as snow in those regions.
These expected shifts in snowfall patterns are backed up by a lot of research. In one recent study, Professor Wei-Chyung Wang from the SUNY-Albany Atmospheric Sciences Research Center led a team that used climate models to simulate future changes in snowfall in the northeastern U.S. based on past snow events in the region. They predict that by the end of the century, major northeastern cities will see a 33% to 47% reduction in the number of days with at least a centimeter of snow.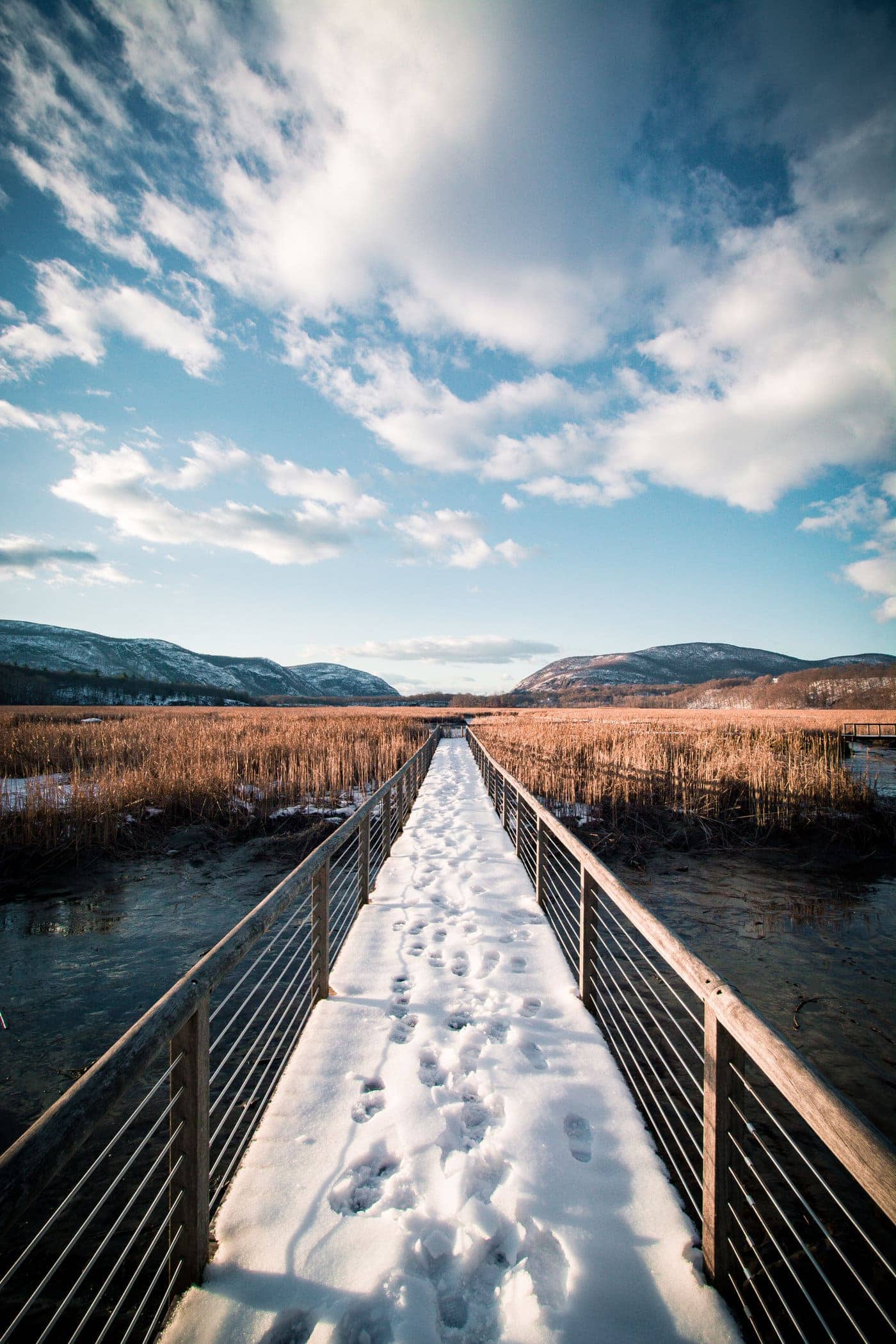 "Similar characteristics of fewer snow events and more rainfalls would most likely occur in the Hudson Valley and Catskill region," Wang says. "However, differences in elevation and surface characteristics between the two regions can lead to different responses," he adds, noting that some snowfall may be pushed northward and to higher elevations.
The range of landscape features between the Hudson River and the 4,000-foot Catskill peaks is a huge benefit for those who hope to enjoy outdoor winter recreation for years to come. And the variety of parks, preserves, and ski resorts woven into that topography is an added bonus. With or without snow, there are many ways to enjoy winter recreation in the area.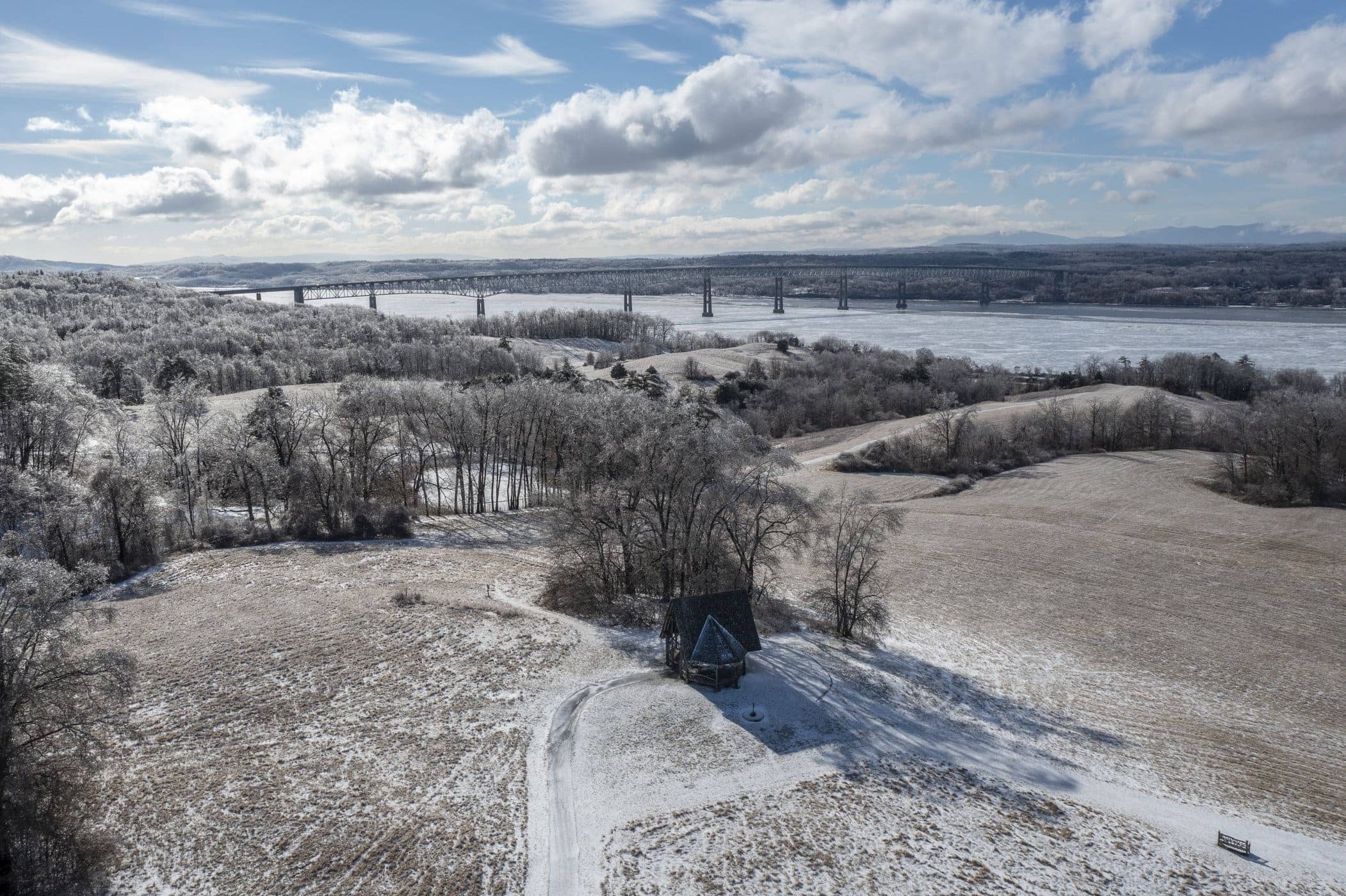 Fahnestock Winter Park near Cold Spring operates as part of a network of three nearby state parks. When there is enough snow, the winter park portion grooms 12 miles of forested trails for cross-country skiing, with more for snowshoeing and sledding. The park also has rental services, concessions, and a cozy fire pit. "So far this season we have had approximately five inches of snow, which is not enough to open the ski trails," park manager Declan Hennelly says (although all trails do remain open for hiking, biking, and horseback riding).
In the past five years, Hennelly says, the winter park has been fully open for as few as six days per season to as many as 37 days, depending on snowfall. "The pattern of when snow falls in this area has been trending later in the last few years," he adds. "We are having more snow in February and March than was the case in years past."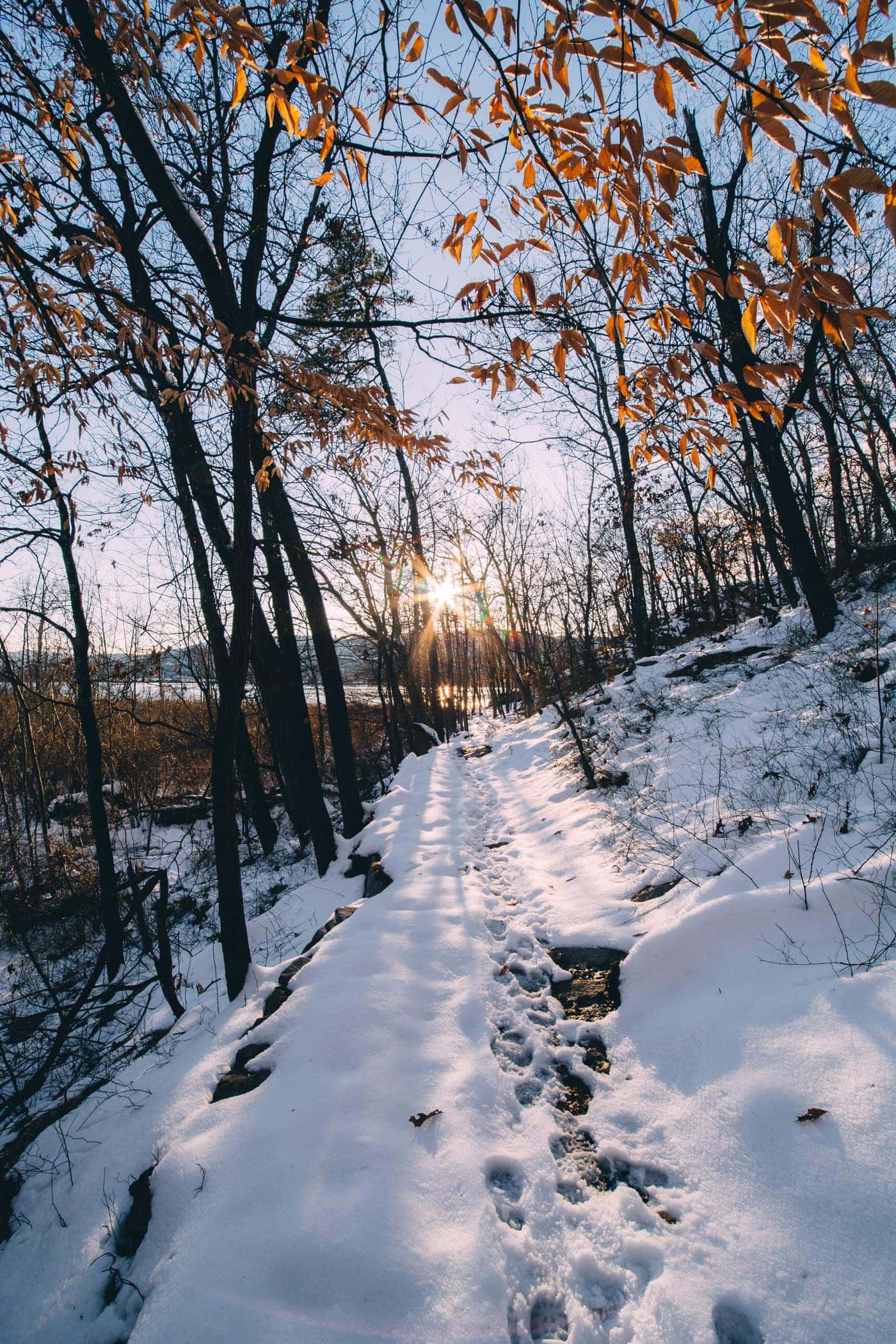 Minnewaska State Park Preserve near New Paltz is also open year-round with six carriage road trails designated for cross-country skiing in the winter months. "When we get good snow, and Mother Nature cooperates, we have over 20 miles of trails that are groomed for skiing," park manager Eric Humphrey says. Other trails that are not groomed are also open for hiking and snowshoeing, he adds.
In recent years, more people seem to be hitting the trails despite cold weather. "Definitely more people come in the fair weather, but there is more people, especially since COVID, that have been exposed to the outdoors and hiking," Humphrey says. "Definitely more attendance and people out and about, especially on the weekends, year-round."
With or without snow, the winter season has a special way of altering familiar vistas and refreshing our appreciation for the outdoors. And if there is truth in the cliché that absence makes the heart grow fonder, then Hudson Valley residents will only appreciate snow more when it does come.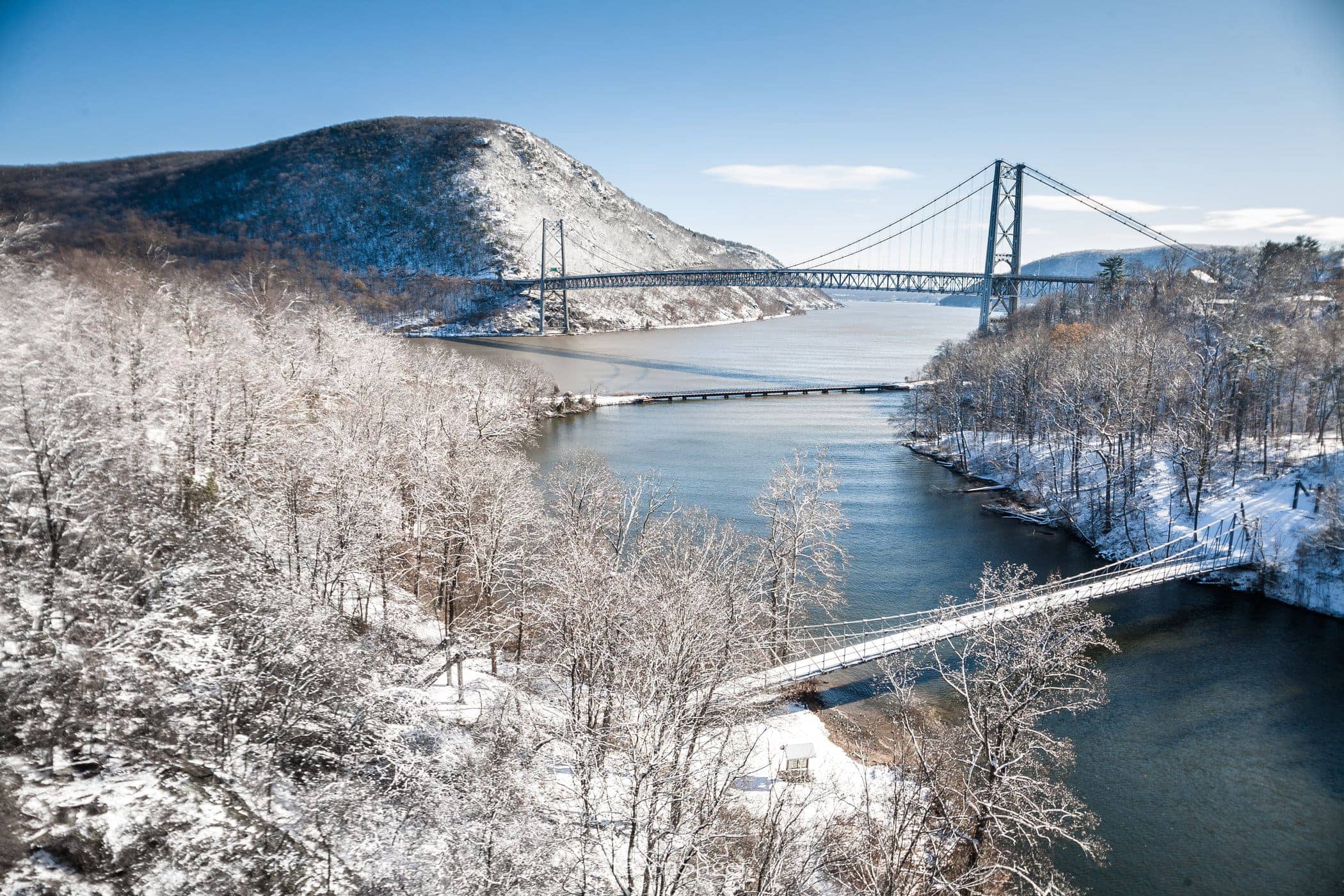 Robert Lawrence lives in Montgomery, N.Y., where he works as a science writer and enjoys visiting the many parks of the Hudson Valley with his wife and little boy. He is originally from drier climates and holds a PhD in biochemistry from Arizona State University.