It's never too early to start your kids on the road to what could become a rewarding and lifelong hobby — birdwatching.
Keeping a lookout for these colorful and aerobatic creatures is a fun and interactive activity that can strengthen children's connection with nature:
It combines the thrill of the chase with an explorer's joy of discovery,
It adds extra incentive to going outdoors and stepping away from the screen,
It can be done anywhere — in the backyard, at the playground, on a hiking trail, while driving, standing in a field…,
It helps to develop patience, mindfulness and good listening skills,
And it costs absolutely nothing.
To encourage the next generation of birdwatching fanatics (yes, as many Scenic Hudson employees can attest, it can become an obsession), our environmental educators have devised a Bird Scavenger Hunt.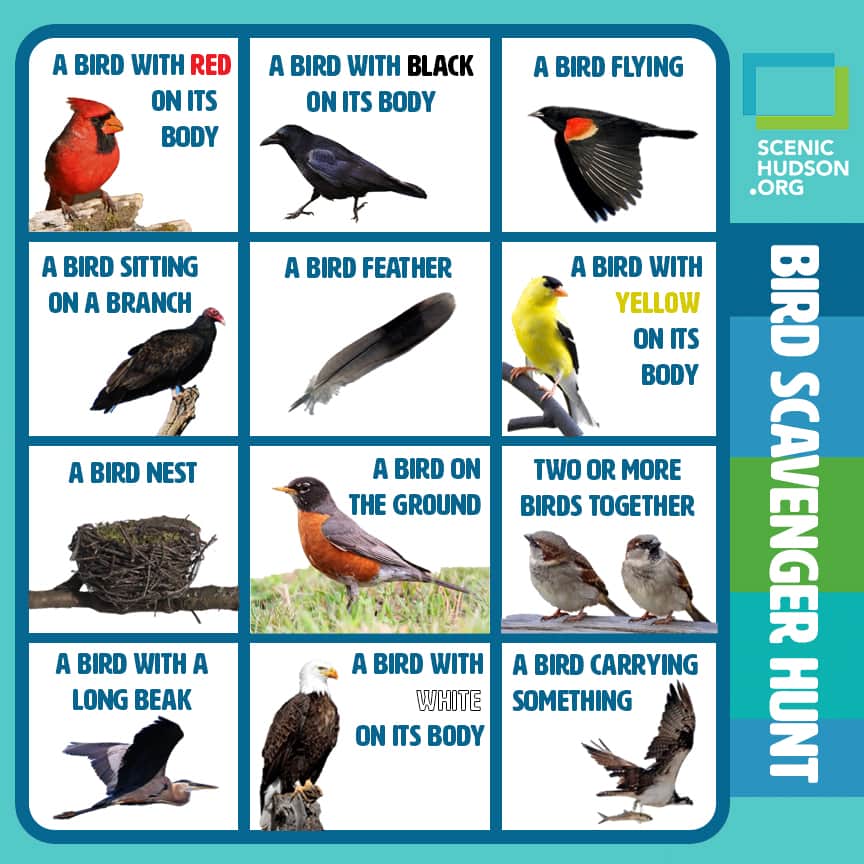 DOWNLOAD THE PRINTABLE SCAVENGER HUNT
It will hone your children's powers of observation as they seek to track down birds sporting various colors, birds engaged in different activities, even a bird feather. Consider turning it into a contest by rewarding those who successfully complete the hunt with a pair of binoculars or some other treat.
Where could it lead? There are more than 1,600 species of birds in the U.S. Who's to say your child won't be inspired to see them all, like former Bard College student and environmental educator, art teacher, and bird guide Christina Baal, who is on a mission to draw all 10,000-plus species of birds in the world.