Offering the potential to provide new health and quality-of-life benefits for City of Hudson residents and visitors, Scenic Hudson has protected 80 acres of scenic and ecologically important land just outside the city — the first step in creating a place for people to enjoy outdoor recreation and explore nature.
Conserving the property — which features meadows, forested ravines, wetlands and numerous streams — affords future opportunities for hiking, cross-country skiing, snowshoeing and birdwatching very close to Hudson's downtown. In addition, it permanently protects views from the historic Dr. Oliver Bronson House and Estate, located on the grounds of the Hudson Correctional Facility and managed by Historic Hudson, as well as from Olana State Historic Site to the south. The property also sustains diverse wildlife.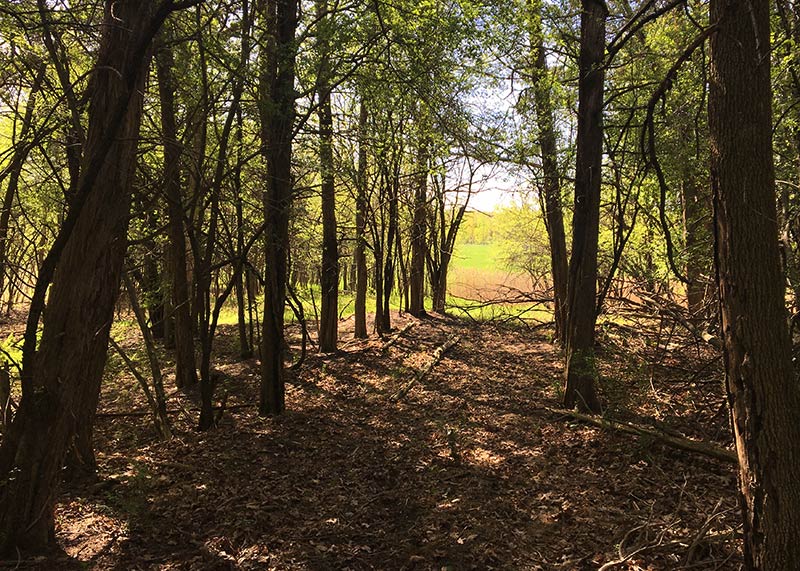 The conserved land sits adjacent to a new community solar energy array. Solar company East Light Partners worked with Scenic Hudson to address all concerns regarding potential visual and ecological impacts of this project from the newly acquired land and the Bronson House.
The acquisition also marks a step forward in Scenic Hudson's vision of creating a trail stretching from Hudson to Olana and across the new Hudson River Skywalk (on the Rip Van Winkle Bridge) to the Village of Catskill and the organization's 612-acre RamsHorn-Livingston Sanctuary. To date, Scenic Hudson has protected more than 500 acres along the proposed route of the trail.
Much of this conserved acreage — including the newly acquired property — is within the watershed of South Bay Creek and Marsh, which the New York State Department of State has designated a Significant Coastal Fish and Wildlife Habitat. The Town of Greenport secures drinking water from wells abutting this assemblage. In addition to supporting the ecological health of these waterbodies and the Hudson River (into which the creek flows), Scenic Hudson's acquisitions in the South Bay Creek watershed will help to accommodate the inland migration of species whose habitats face inundation from climate-related sea level rise in the Hudson River and South Bay.