For a little over a century — from 1863 to 1971, in fact—a cruise on the Hudson River Day Line was a must-do Hudson Valley experience. The side-wheel steamships that plied between Manhattan and Albany offered passengers live music, a couple of restaurants and even a barber shop along with magnificent views. No wonder the boats were called "floating palaces."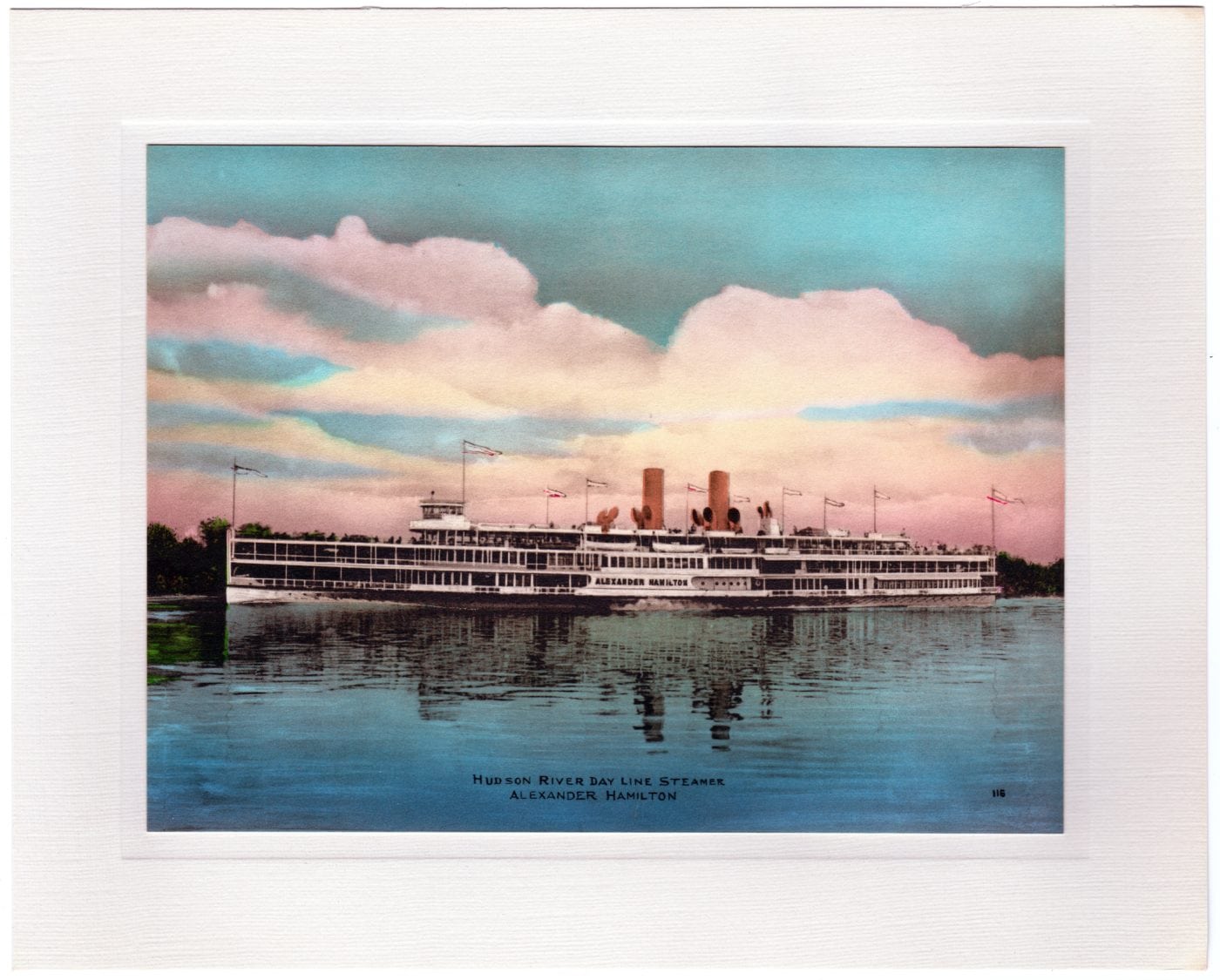 For many, the Day Line provided transportation to vacations in the Catskills, or a daytrip to amusements at Bear Mountain or Kingston Point. At its high point in 1925, the line's seven ships carried two million passengers.
The boats are long gone — travel by car and airplane did them in. The Alexander Hamilton, the last of the Hudson River Day Line fleet, ended its 40-year run on the Hudson in 1971. Today it rests in a watery grave off New Jersey.