Back in 2019, the New York State Legislature passed the Climate Leadership and Community Protection Act, mandating a decline in greenhouse gas emissions throughout the state. In light of the legislation, the proposed expansion of Danskammer, a fracked-gas power plant in Newburgh, Orange County, which is still being mulled over by state environmental agencies, would likely be the last of its kind in New York.
While the Danskammer expansion faced an official setback in late 2021, when the state's Department of Environmental Conservation denied it an air-quality permit, the proposal is not dead. The project's proponents are now appealing that decision.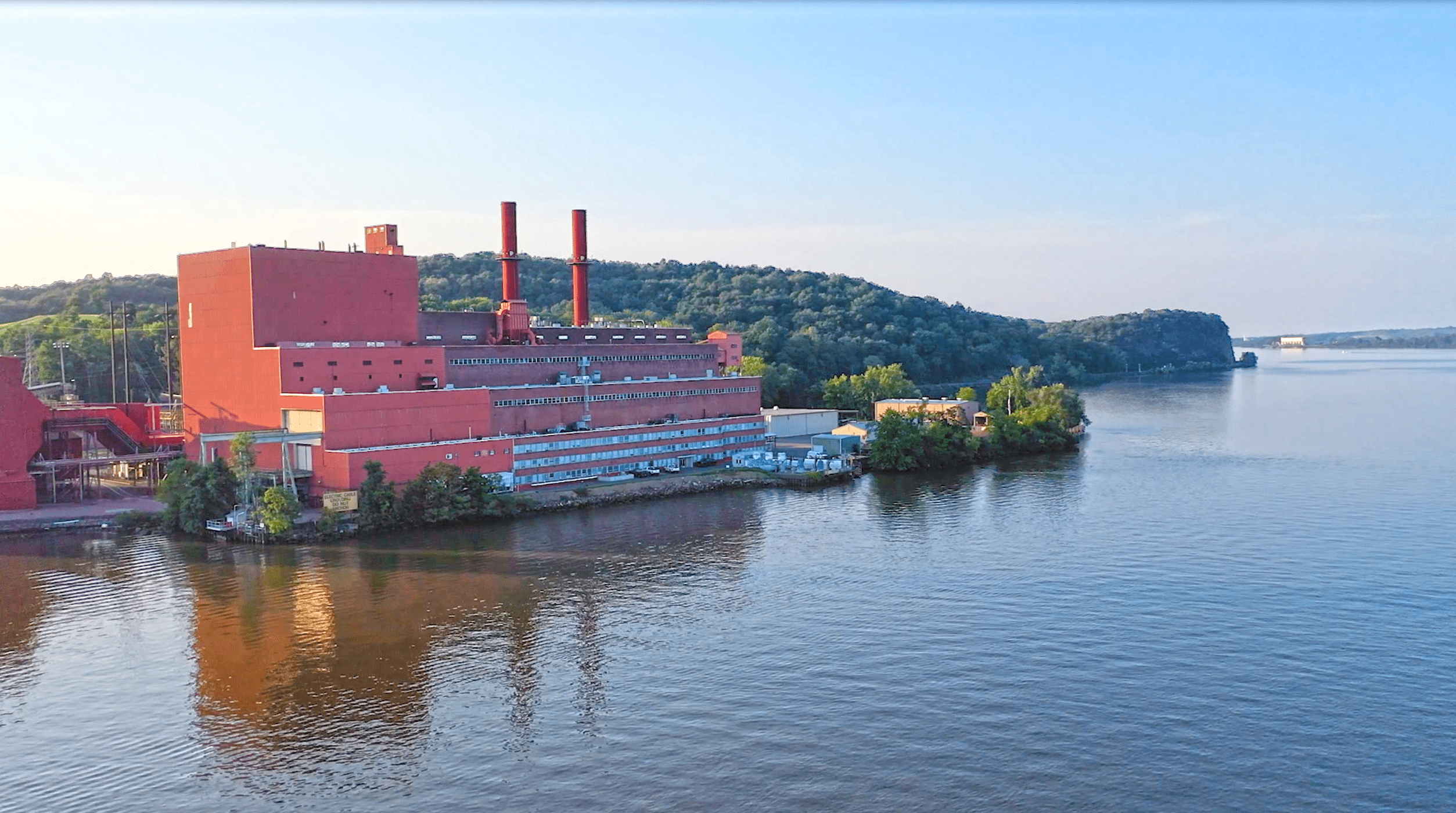 That an expansion has been proposed for Danskammer, while the rest of the state is looking forward to clean, renewable energy, is not a coincidence to people like Rev. Gregory Simpson, co-founder of the Hudson Valley Environmental Justice Coalition. "We already know that fracked gas generation produces harmful toxicants both to the atmosphere and to the environment," Simpson says. "My community, a BIPOC [Black, Indigenous, people of color] community specifically, we stand much more to lose because of our localization where we find ourselves living, the types of access we have or don't have to safe and healthy environments."
Maria Ramirez, co-founder and program director of the Newburgh LGTBQ+ Center, which supports the local queer community, is also dismayed at the proposal. "In a time when folks are trying to go as green as possible, and you're trying to propose something that's not a very green option," says Ramirez, "it is strategic to place it in a working-class, poor neighborhood — especially a neighborhood that's also predominantly people of color and has a huge undocumented community."
The contradiction between New York State's purported commitment to renewable energy and its potential approval of the Danskammer expansion falls into a longstanding pattern of industrial development at the expense of disenfranchised people that goes far beyond the state. But environmental justice advocates like Simpson, Ramirez, and Scenic Hudson are intent on breaking that pattern regionally and defeating Danskammer, relegating the power plant to the past, rather than living with its legacy.
Opened in 1951 as a coal-fired electric power plant, Danskammer today runs on fracked gas and operates at less than 5% capacity, coming online only at peak demand times. In 2018, the plant's current owners, Danskammer Energy LLC — a subsidiary of Tiger Infrastructure Partners, a $1.5 billion multinational investment firm — submitted an application to New York State proposing to expand the facility and run it virtually nonstop. Should the state allow Danskammer's expansion, the plant would produce greenhouse gases and other pollutants harmful to the climate and human health.
"If the new Danskammer plant is permitted to be built, it will increase local emission of several pollutants, including greenhouse gasses, but also ozone precursors such as particulate matter, volatile organic compounds, and nitrogen oxides," says Hayley Carlock, Scenic Hudson's director of Environmental Advocacy and Legal Affairs. "What this means is that air quality in the greater Newburgh area is going to become worse."
As a disadvantaged community made up primarily of people of color, Newburgh has not only had to bear the brunt of the old Danskammer plant, but also other environmental injustices. According to the U.S. Census Bureau, more than half of Newburgh's residents identify as Hispanic or Latinx, nearly a quarter identify as Black, and more than a quarter fall below the poverty line. In 2016, the city was forced to abandon its water supply due to an industrial accident at nearby Stewart Air National Guard Base, which went unacknowledged for almost three decades. Residents still suffer from asthma and other respiratory illnesses at higher rates than surrounding communities, and may even be more vulnerable to COVID-19.
In order to keep from adding a newly expanded Danksammer power plant to the litany of injustices area residents, especially communities of color, have experienced, advocates from the Newburgh LGTBQ+ Center, Melanin Unchained, and Munsee Three Sisters Farm, as well as Scenic Hudson and the Stop Danskammer Coalition, are organizing residents and neighbors throughout the Hudson Valley to voice their opposition.
While the New York Department of Environmental Conservation denied Danskammer a needed air quality permit, Danskammer has appealed that decision. The DEC held a public hearing in mid February, which turned out overwhelming opposition for the plant. On February 23, 2022 several members of the Stop Danskammer Coalition requested to participate in the legal trial-type hearings on Danskammer's permit, expected to take place later this year. The groups urged DEC to consider evidence that will demonstrate that Danskammer's project will interfere with New York State's mandates to reduce greenhouse gas emissions by at least 85% by 2050 and achieve a 100% zero-emissions electric sector by 2040. The DEC will hold an issues conference on March 16, 2022 to consider the requests for party status and proposed issues for litigation.

Want to get involved? Take a video like these explaining why New York should #StopthePlant and email it to editorial [at] www.scenichudson.org, and Scenic Hudson will share it with key decision-makers.