On a spring day in 2016, workers removed an iron gate that had redirected the flow along the Wynants Kill in Troy toward an unused mill about a quarter mile from the Hudson.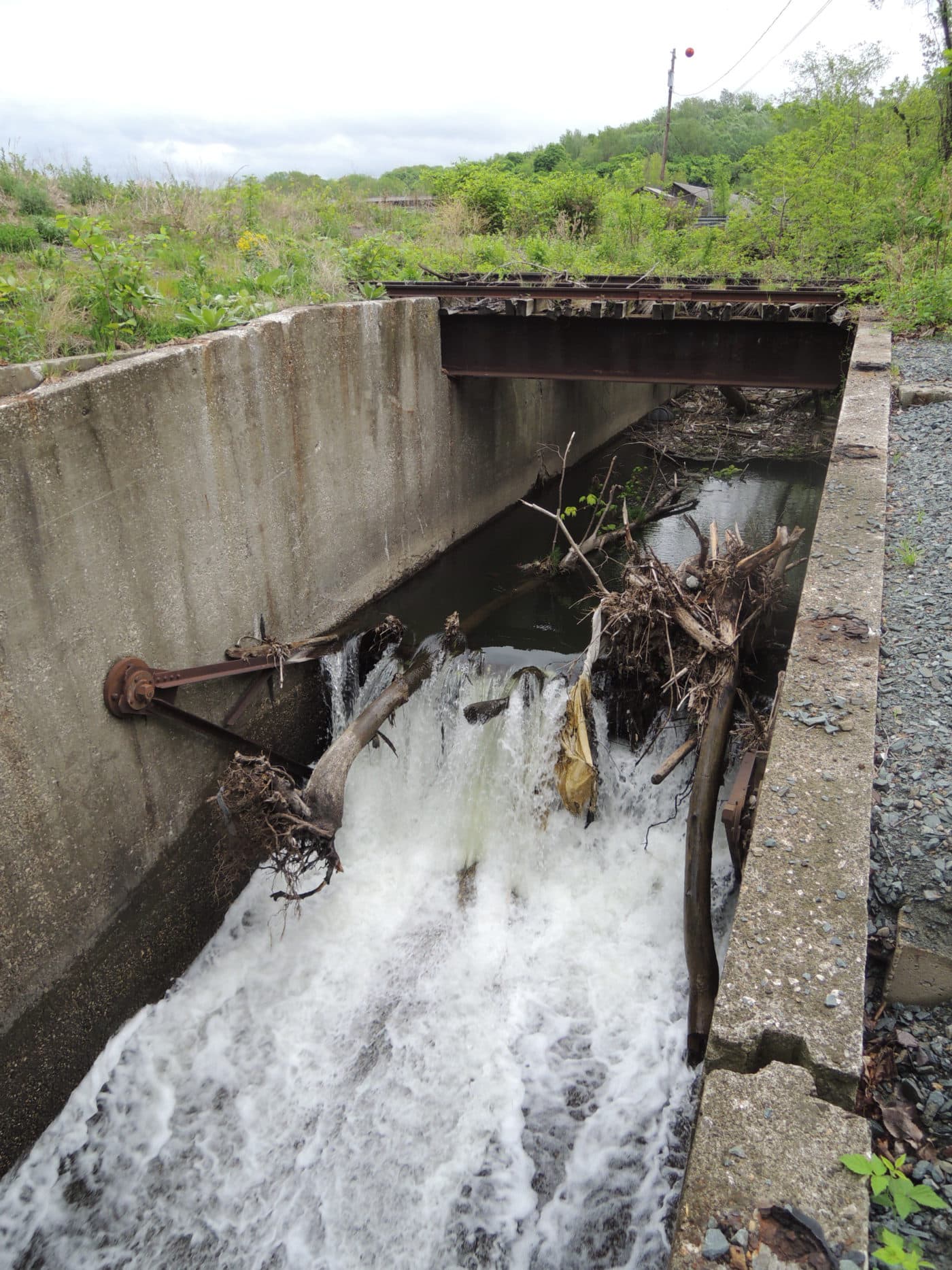 The goal: eliminate a dilapidated, unnecessary barrier along a waterway that had been used by migratory fish to deposit their eggs.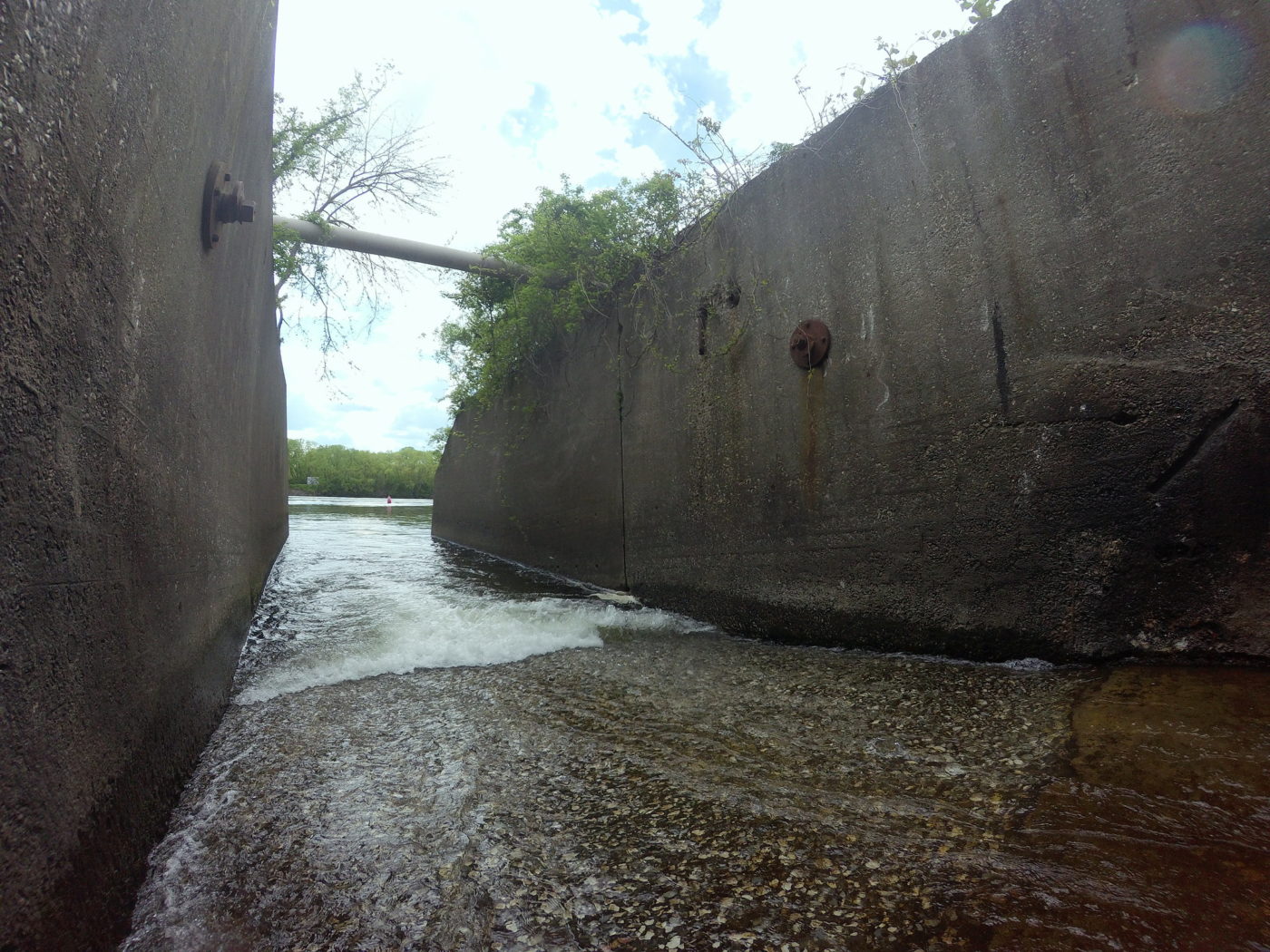 The impact was almost instantaneous.
Within days, state Department of Environmental Conservation officials witnessed alewives — a type of river herring that comes up the Hudson to spawn — rushing into the now-unblocked tributary.
Underwater video captured by DEC Hudson River Estuary Program staff revealed an undulating mass of silvery fish thrashing forward, like a pack of excited shoppers on Black Friday. Only this time, the hunt was not for next generation televisions, but rather next generation spawning grounds.
Nava Tabak, Scenic Hudson's director of science, climate and stewardship, said she could not think of another type of restoration in the Hudson River region that provided such an immediate result.
"It was," she said, "like magic."
Dam Removal Projects on the Rise
The removal of dams within the Hudson River watershed has been getting increasing attention from state, local and nonprofit groups. The Wynants Kill dam removal was a collaborative effort between the DEC, the City of Troy and the nonprofit Riverkeeper.
The DEC's Hudson River Estuary Program is leading other efforts, in collaboration with Cornell University's Water Resources Institute and other groups. A few months after the Wynants Kill dam was removed, the DEC and Cornell partnered to remove the Shapp Pond Dam, reconnecting five miles of the East Branch of Wappinger Creek in Dutchess County.
In 2019, the DEC announced $1.1 million in grants for six aquatic connectivity projects, including a $181,000 grant to Scenic Hudson to remove and replace an undersized culvert under Winding Brook Road at Black Creek Preserve.
Like most anadromous species – fish that live in the ocean and come upriver to spawn – river herring populations have declined dramatically in the last 150 years due to pollution, over fishing, and habitat destruction.
Although the Hudson is much cleaner than it was 50 years ago, and even though limits and outright bans on fishing have been placed on many of these species, their recovery has been slow.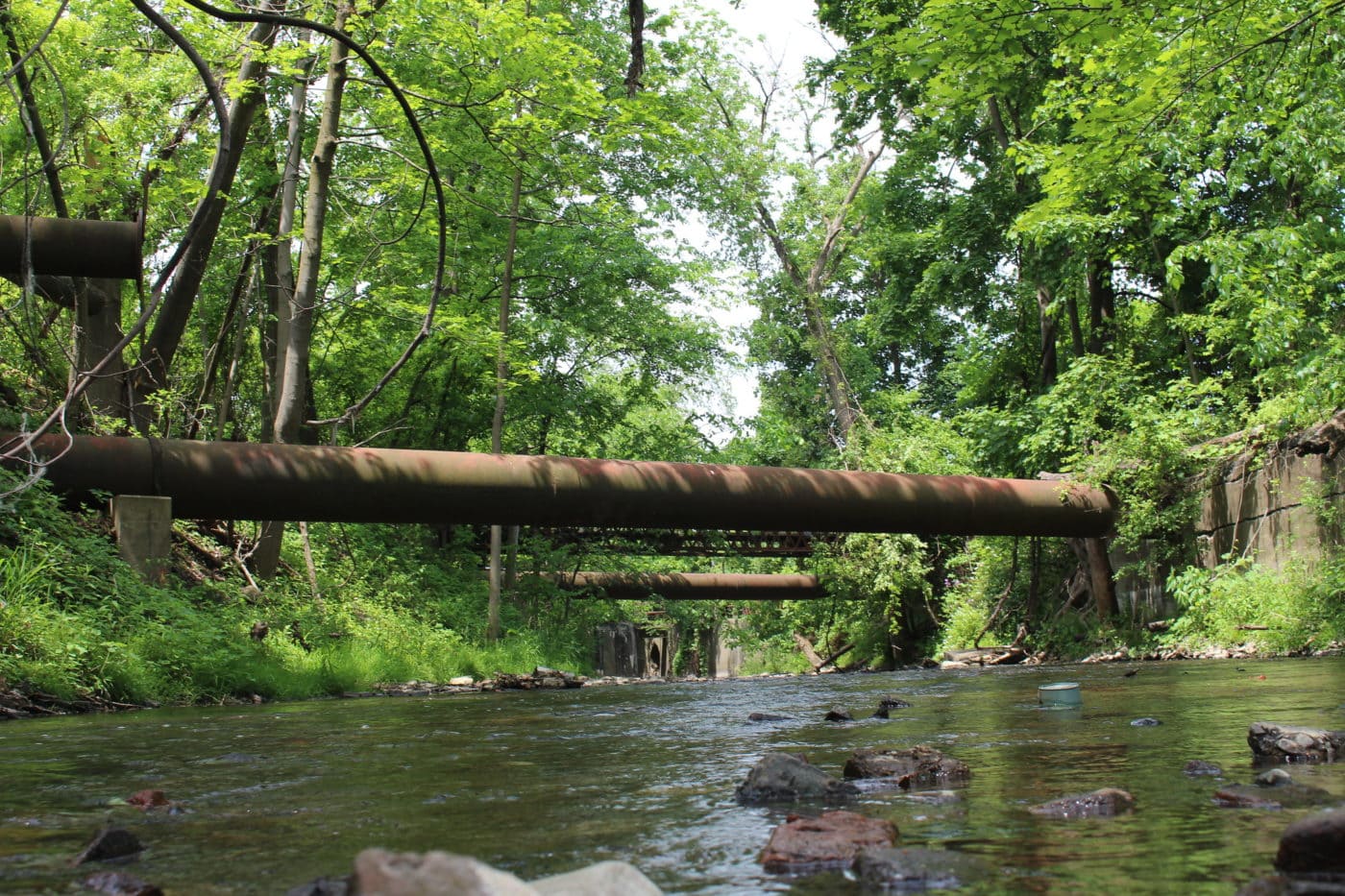 What Happens When a Dam is Removed?
Removing dams restores the pathways to spawning grounds fish have used for thousands of years. But it also raises questions: How much sediment is trapped behind the dams, and what would happen to that sediment if it was released?
A study led by Dr. Brian Yellen of the University of Massachusetts Department of Geosciences examined a subset of the more than 1,700 dams within the lower Hudson River watershed that are registered in the National Inventory of Dams by the Army Corps of Engineers. This database does not contain many smaller dams, culverts, and other manmade impediments. The DEC estimates there may be as many as 20,000 smaller culverts.
The study found that, perhaps surprisingly, the vast majority of the dams do not trap large stores of sediment behind them. Furthermore, sediment that is freed by dam removal may support the growth of tidal marshes. The marshes play an important buffering shorelines, a benefit that will have increasing importance as sea levels rise due to climate change.
"We very carefully prioritize where we work in order to conserve and restore biological diversity. Restoring aquatic connectivity is incredibly important for the health of the Hudson Valley and all of the species that are here." —Nava Tabak, Scenic Hudson
Tabak, who was part of the study's advisory committee, said that many barriers are undersized culverts that not only block passage, but flood roads. Furthermore, removing aquatic barriers will clear pathways for species to move and adapt in response to climate change, allowing them to continue to carry vital nutrients between the ocean and the estuary.
There are other issues to consider. A dam removal project that would drain Tillson Lake in Ulster County has stirred controversy over the preservation of ecological, recreational, scenic, and property value benefits enjoyed by the local community.
Questions over individual projects aside, there is general consensus among scientists and conservationists that much is to be gained by accelerating the pace of dam removal. By restoring connectivity within the interdependent web of the natural world, these projects not only benefit fish, but the wider ecosystems as well.
"We very carefully prioritize where we work in order to conserve and restore biological diversity," Tabak said. "Restoring aquatic connectivity is incredibly important for the health of the Hudson Valley and all of the species that are here."
For more, see "Undamming the Hudson River" from Jon Bowermaster's Hope on the Hudson documentary film series: