BEEMPP! BOOM!!
and again
BEEEMPP! BOOOM!
On a warm June evening, I would take the kids down to Coxsackie to wait. At the sound of "beeempp booom," we would look up into the growing darkness to see a shadowy figure with pointy wings sporting a white blaze pulling out of a near crash-dive, and going back up to incredible heights to do it again.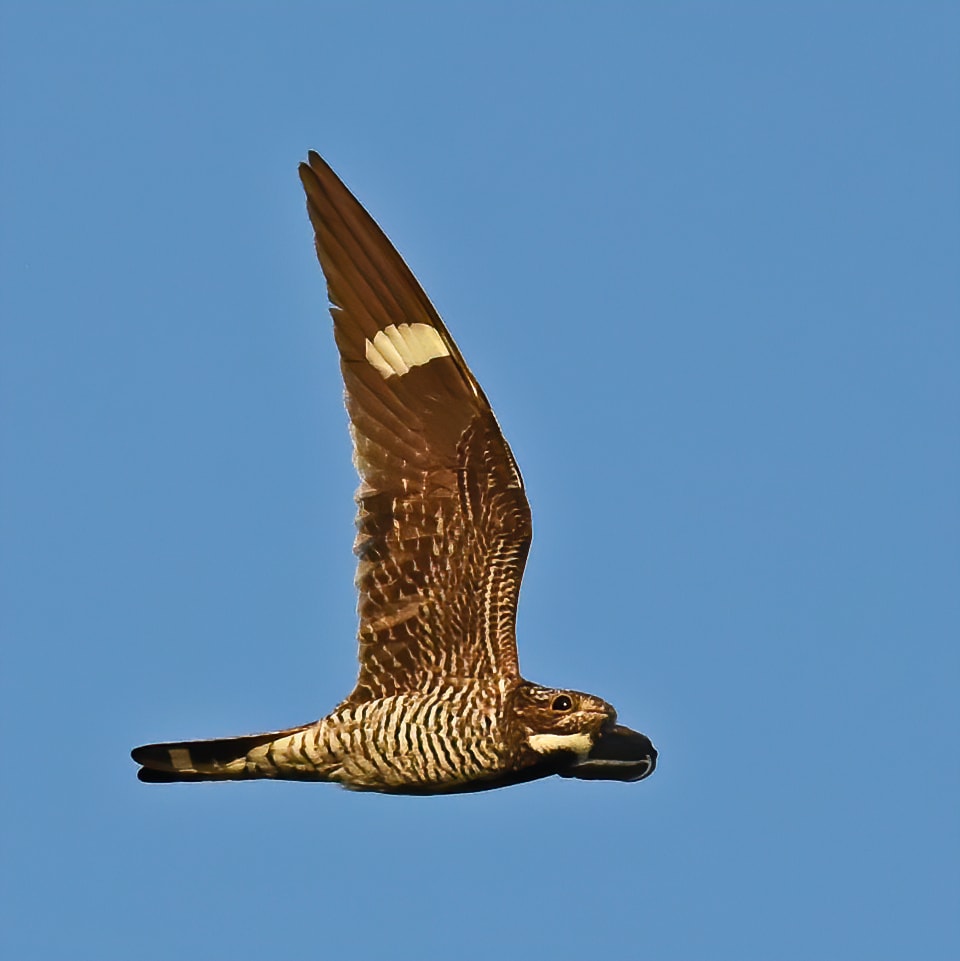 We were watching the courtship flight of the nighthawk. The kids and I would stand on a corner under the streetlights in the village to catch this exciting display where we could feel the boom actually resonate through our body.
It was great while it lasted, but we didn't know then that that adventure would too soon be a thing of the past. We can no longer go to the village square to watch and listen. Their name is still famous, heard everywhere from Marvel comic books to Nyack native Edward Hopper's painting "Nighthawks." But in real life here, they're nearly gone. Gone from Coxsackie, Poughkeepsie, Saugerties, and all the other riverside villages where they once were common. Why? We don't know. More about that later.
Nighthawks are not hawks. They just look like one — kind of. They are related to the whippoorwill, and dozens of other cousins from around the world. As a family, they belong to a group called goatsuckers (a story in itself). Back in the dark ages of Europe, the cousins of our nighthawks, the nightjars, were suspected of sneaking into the barn and milking the goats dry of milk. That ludicrous indictment didn't stick, but the name haunts the whole tribe right up to this day.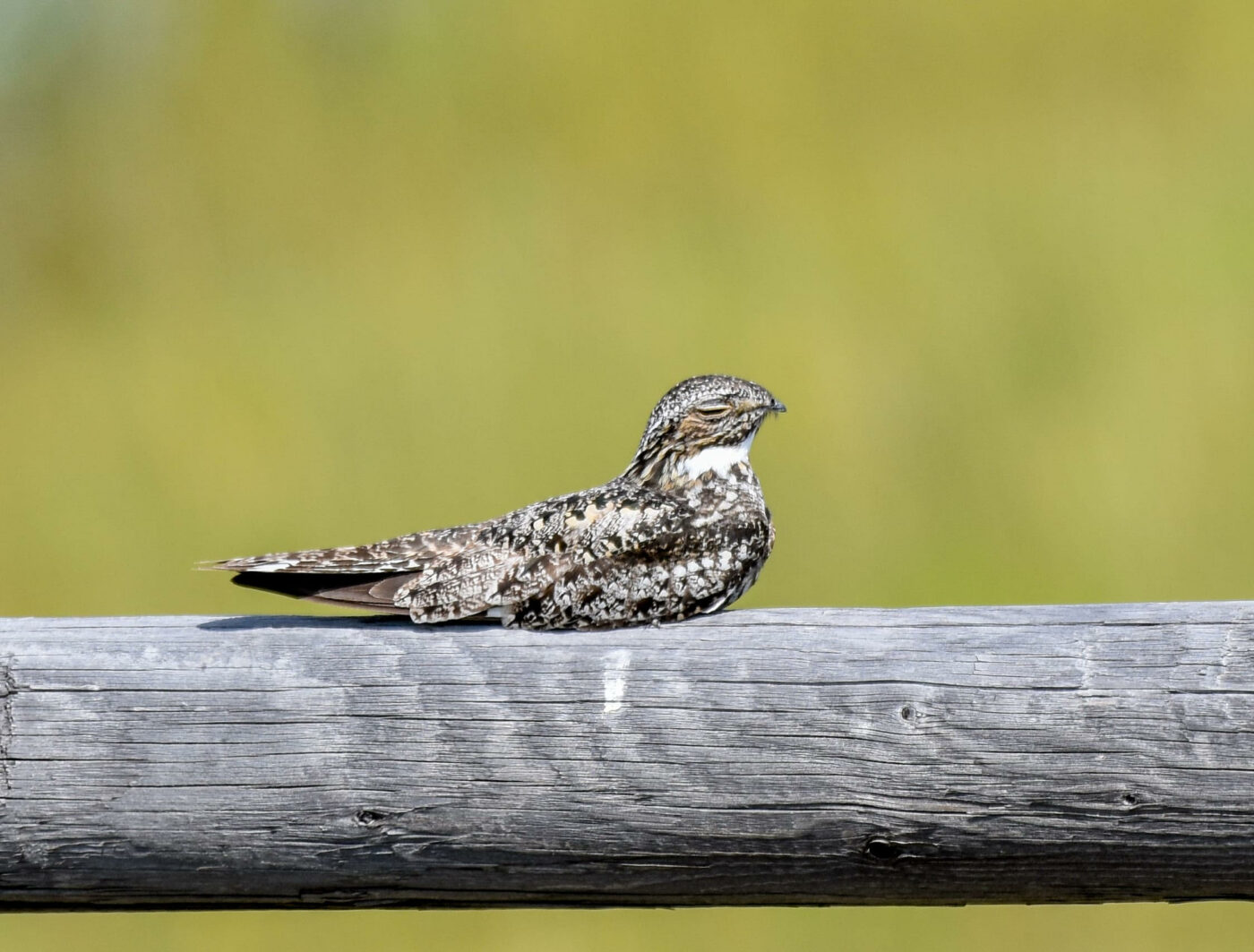 Since the nighthawk is a creature of the night, they are hard to see well, except on rare occasions when they are out in the daylight hours. And that time is coming soon. In late August the nighthawks migrate from places north to their wintering grounds in Central and South America. The good news is that they like to migrate during the day. So if you want to see these bouncy birds, check the skies in late afternoon and watch for a group of them passing overhead.
About their disappearance from the local scene: There are some thoughts about why, but we really don't know. Some say that it is a change over from gravel rooftops to rubber or asphalt. Before there were flat-topped village buildings with gravel roofs in the Hudson Valley, nighthawks traditionally nested on the gravelly ground.
Others (myself included) believe that it is from a lack of food. Nighthawks eat bugs, night-flying bugs such as moths, which are well known for their attraction to city lights. It could be that too many moths spent too much time fluttering around the nightlife of street corners and ballfields so they simply did not reproduce enough to keep up their numbers.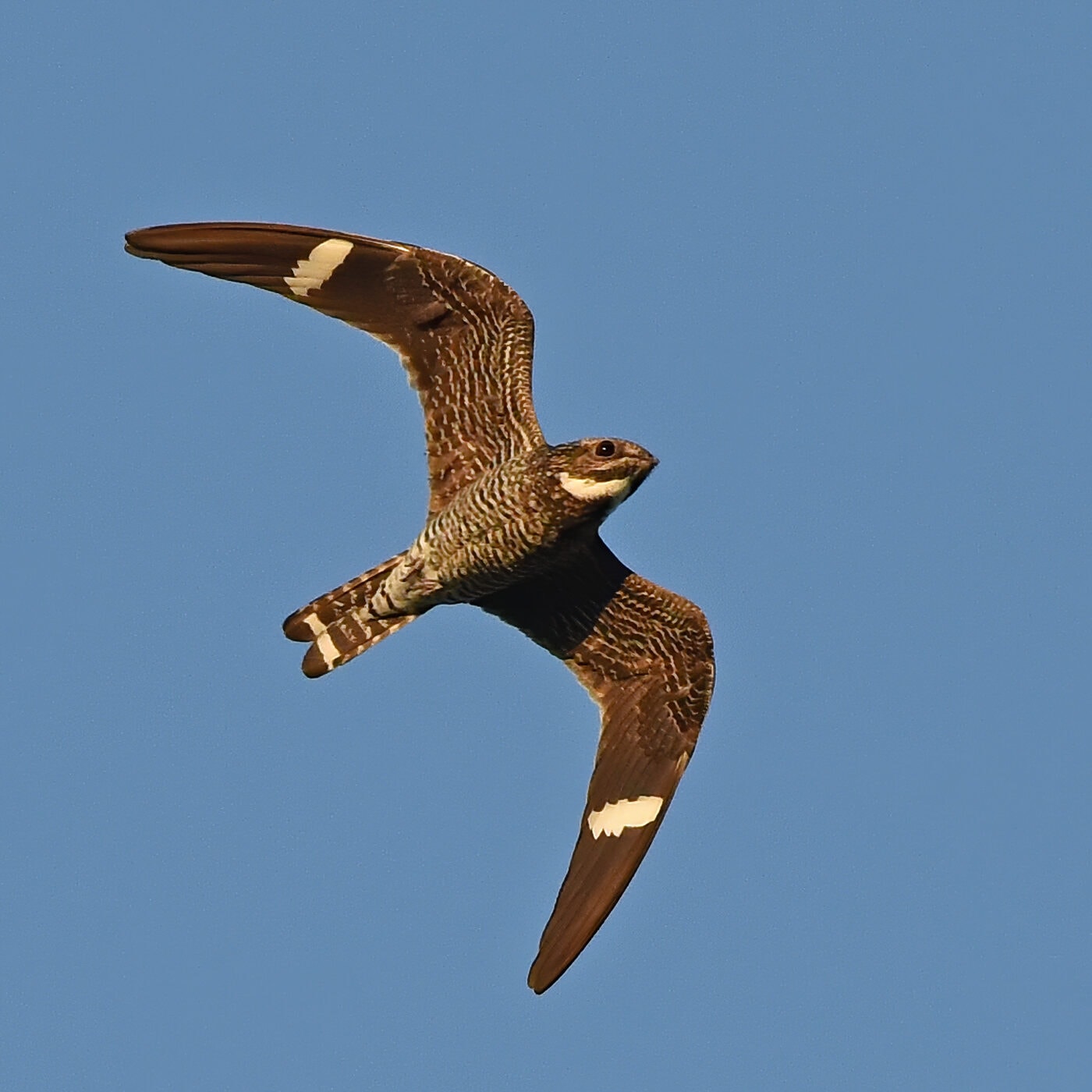 Those nighthawks that are still around are to be found in the dark-sky areas like the Adirondacks and forested parts of Canada and the Midwest. And those are the ones we expect to see on an August evening as they tease us with a jaunty fly-over on their way to the Peruvian jungles.
To see nighthawks for yourself, pick a quiet August or early September evening, find a spot with a pretty good sky view. Watch for a slim bird, slightly larger than a pigeon, with long pointed wings that have a sharp bend in the "elbow." They will have a white patch near the wingtips and across the tail. Nighthawks fly in wide circles with a bounding bouncy flight as they chase flying insects in the air. If you see one, keep looking. They migrate in loose flocks. More will seem to appear out of nowhere.