There's something especially heartbreaking about coming across an injured bird — a creature meant to soar that is suddenly suffering, earthbound. The good news is that its fate doesn't have to be dying on the ground. New York State has resources to help. A quick phone call to the Department of Environmental Conservation can connect you with local, licensed animal rehabilitators at the ready virtually 24/7.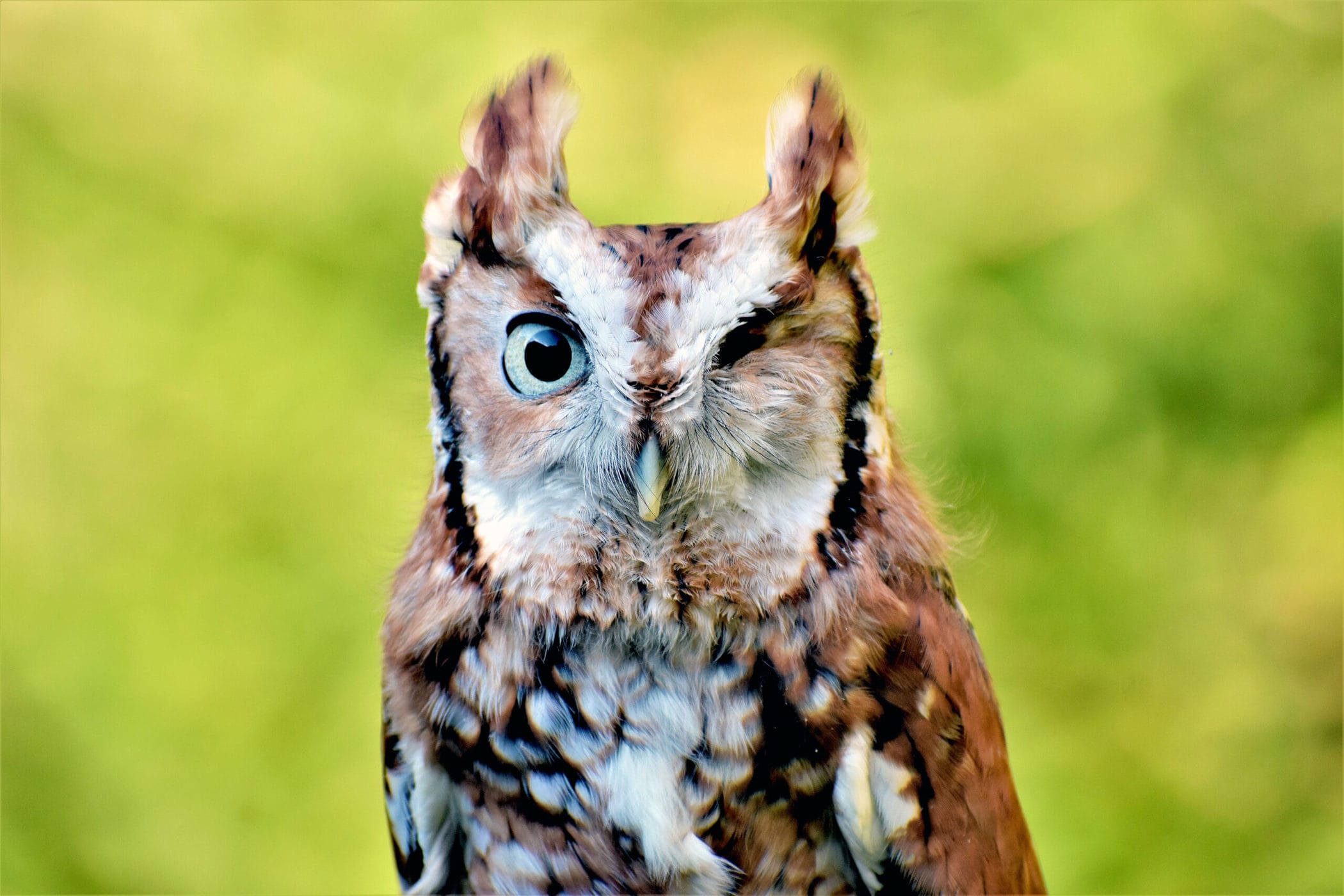 In the Hudson Valley, bird and wildlife rehabilitator Annie Mardiney is among these professional helpers. Mardiney has taken in 907 wild birds and released roughly 54% back into the wild over the past two years. She's kept 18 unreleasable raptors as education birds.
Mardiney owns Wild Mountain Birds in Ulster County, communicating with nearly 3,000 bird-loving residents through her Facebook group. She uses her website to collect donations that help pay for the supplies she needs to care for her tiny charges.
With a master's degree in South American anthropology from Cornell, Mardiney has reinvented herself multiple times. Among other things, she was K-12 social studies teacher and a program coordinator at the Omega Institute. She also ran a local 4-H club when her kids were young, giving her foundational experience with poultry like chickens and ducks.
A woman on a mission
Animals, particularly birds, have always been Mardiney's passion. Since 2003, saving the Hudson Valley's wild native birds has been her primary focus. She obtained her Class 1 N.Y. State Wildlife Rehabilitator license in 2006 and her Federal Migratory Bird Permit in 2008. She also holds permits to possess education birds, including one from U.S. Fish and Wildlife, another from the DEC, and an endangered species permit. Her peregrine falcon, Meng — who came to be an education bird because he's blind in his right eye — even has his own special permit.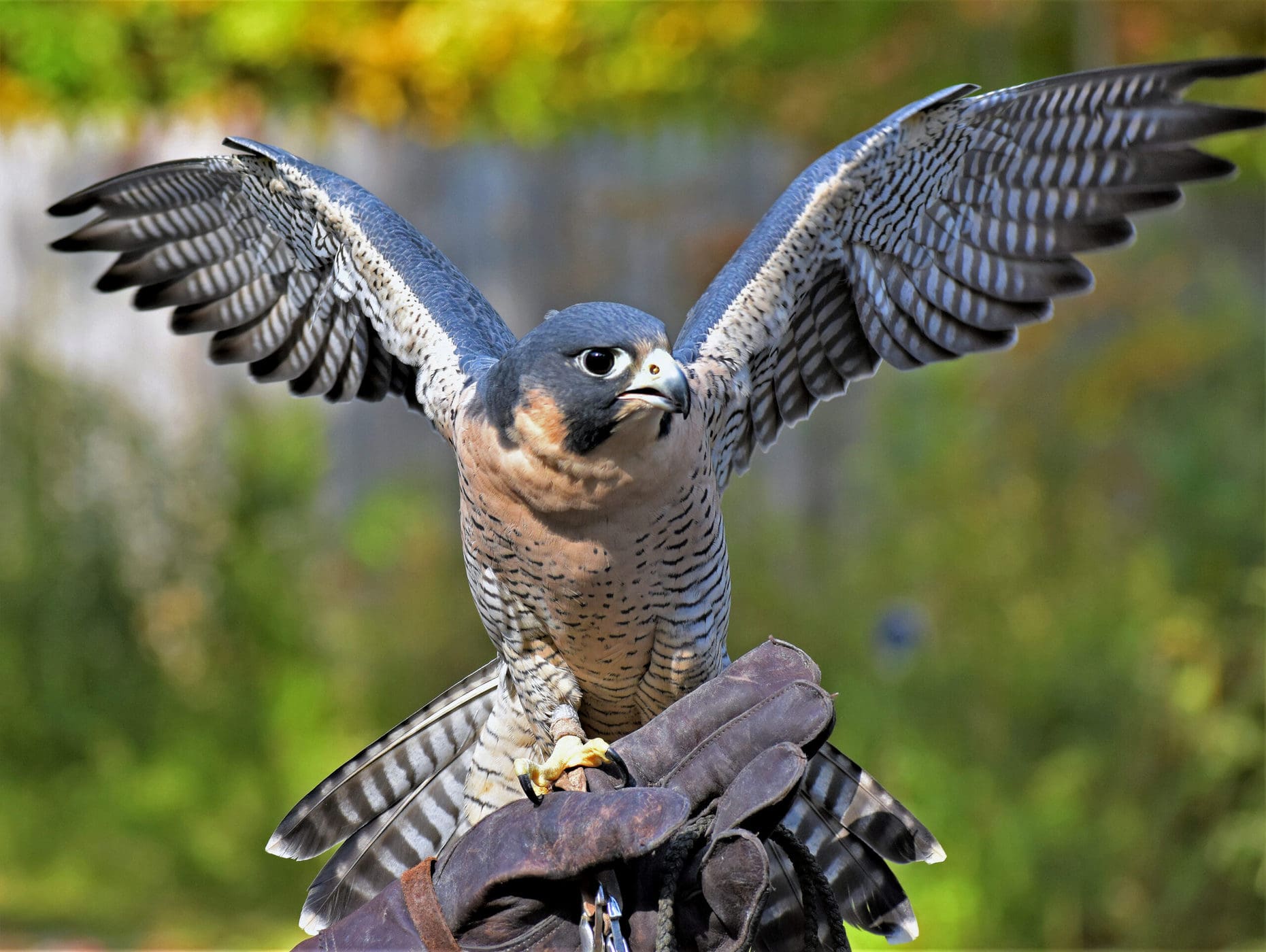 Mardiney named Meng after Professor Heinz Meng, one of the scientists who determined that DDT was the reason many raptors were nearing extinction from the 1950s until it was banned in the early 1970s. "He's a local hero," said Annie. "Hundreds of locals had him as a professor at SUNY New Paltz."
The hard work of a bird rehabber
The job of rehabbing birds requires a staggering amount of determination (not to mention a strong stomach). Mardiney loves her work, but acknowledges that getting the right permits and licenses is a huge hurdle.
Sixteen years ago, she needed to show proof of 100 hours of hands-on work. These days, bird rehabbers need to show proof of 250 hours. "The hardest thing, then and now, is getting and documenting hands-on hours of work with wild birds," she says.
Rehabbers face a lot of disappointing outcomes. Of the 907 native birds that Annie treated in 2020 and 2021, only about 500 were releasable. "That's a big hurdle for a lot of rehabbers no matter what they rehab," Mardiney says. "It's a reason they burn out fast. If you can't deal with death or with humanely euthanizing almost half of the animals you take in, you're going to burn out."
Saving wildlife is a collaborative effort
There are many ways people can help rehabbers, including being aware of their time. Mardiney prefers that people text rather than call her, and send a photo so she can do a visual triage of the bird. But don't wait to reach out, she says — it's important to act quickly.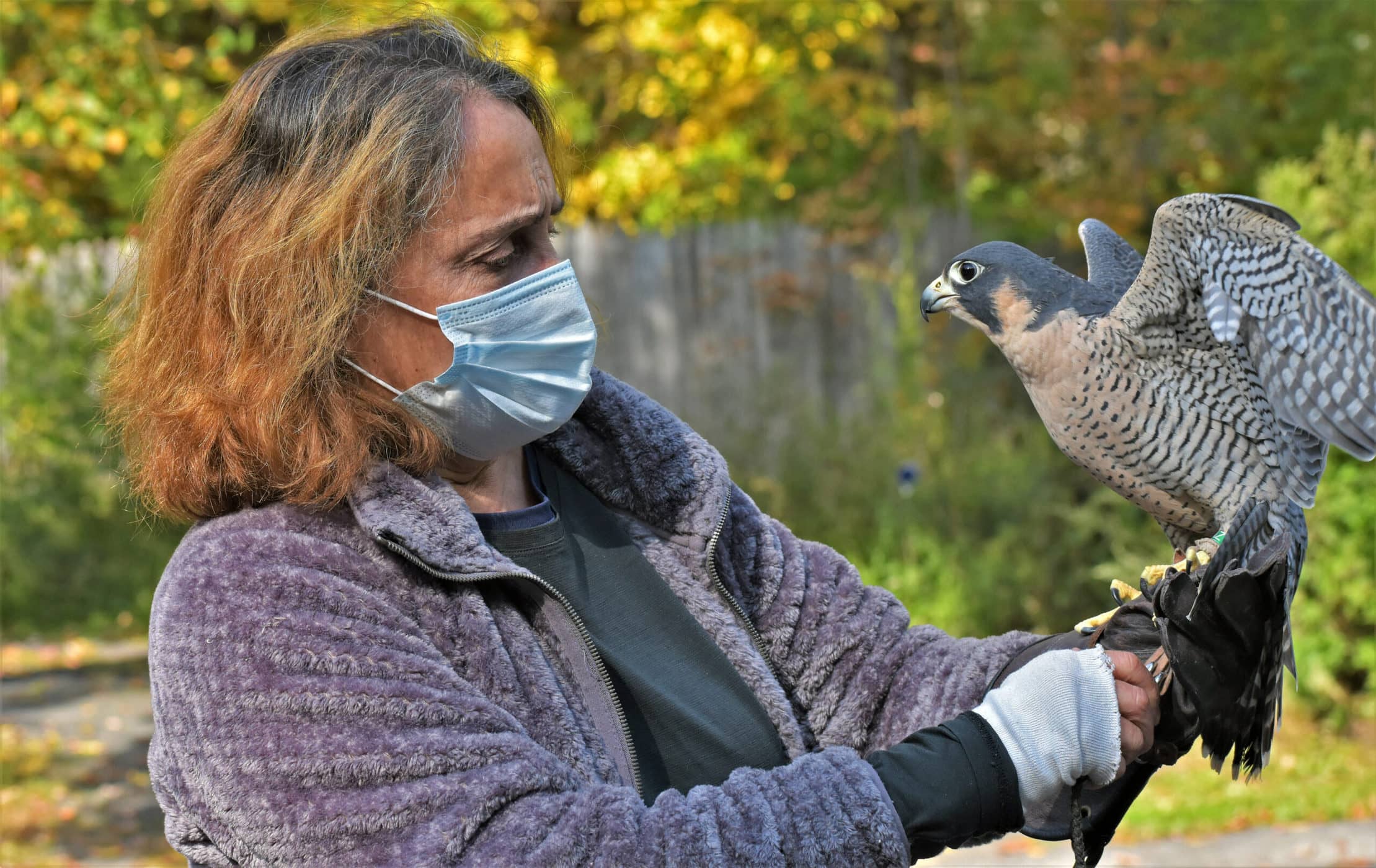 Mark Dedea, caretaker at the Forsyth Nature Center in Kingston and President of the John Burroughs Natural History Society, agrees that timing is critical. Dedea, an exceptionally knowledgeable birder who hosts many events for the local society, emphasizes the importance of making sure the bird needs intervention in the first place. This is particularly true of fledglings.
"Many of the birds that have come to me were [fledglings] that left the nest a bit prematurely and likely just needed to get placed well off the ground into protective vegetation," Dedea says. "Often parent birds are nearby, ready to continue feeding their young a proper diet. If someone does find an injured bird, the best immediate thing to do is get the bird in a cardboard box with some soft material and keep in a quiet place with as little stimulation as possible. Then contact a pro like Annie."
A parting request
Mardiney and Dedea emphasize the importance of keeping cats indoors. "Buy a "catio" or walk your cat on a secure leash outside. Free-roaming and feral cats kill some 2.4 billion birds every year in the U.S.
"The one item I will get on a soapbox about is keeping cats indoors," Dedea says. "Their impact on the neighborhood ecology can be catastrophic. The effect of discarded or abandoned cats that create feral colonies can be even worse in habitats like beaches where there are many ground-nesting species."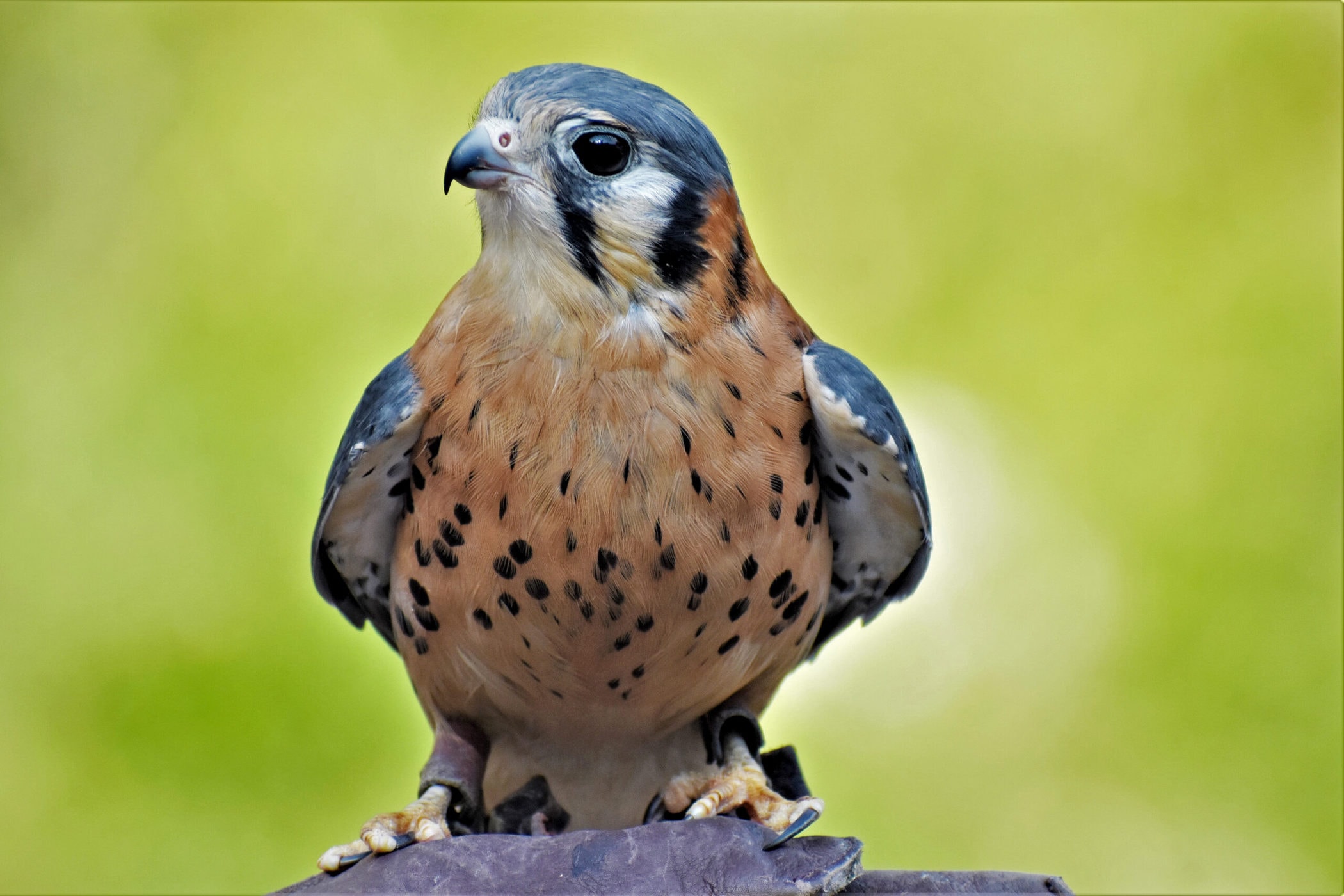 One of the best ways to help independent wildlife rehabbers and conservationists is to know who to call when you find an injured animal. Not all rehabbers are close by, and almost all specialize in specific animals (whether raptors, songbirds, or small mammals). Visit the DEC's website to search for wildlife rehabilitators by county and species or call the DEC's 24/7 number in Albany at 1-844-332-3267.
Start with the DEC's dispatch number in Albany, Mardiney says. "They know how to reach rehabbers, and they also know how to reach environmental conservation officers, who will guard an injured raptor or deliver it to me or another rehabber."
Jacqueline Dooley is a freelance writer located in Eddyville, N.Y. Her essays about grief, nature, birds, and parenting have appeared in the Washington Post, Longreads, Modern Loss, Al Jazeera, and more.