Sometimes we're told change will take decades, even generations. Then world-shaking events like the COVID-19 pandemic show us it really can happen in a hurry. Such is the case with climate change — too often, we've been told that altering our approach to energy, agriculture, and everything else associated with making our world more sustainable will have to be incremental. Suddenly, this year we saw that rapid shifting really is possible when we all feel the global urgency.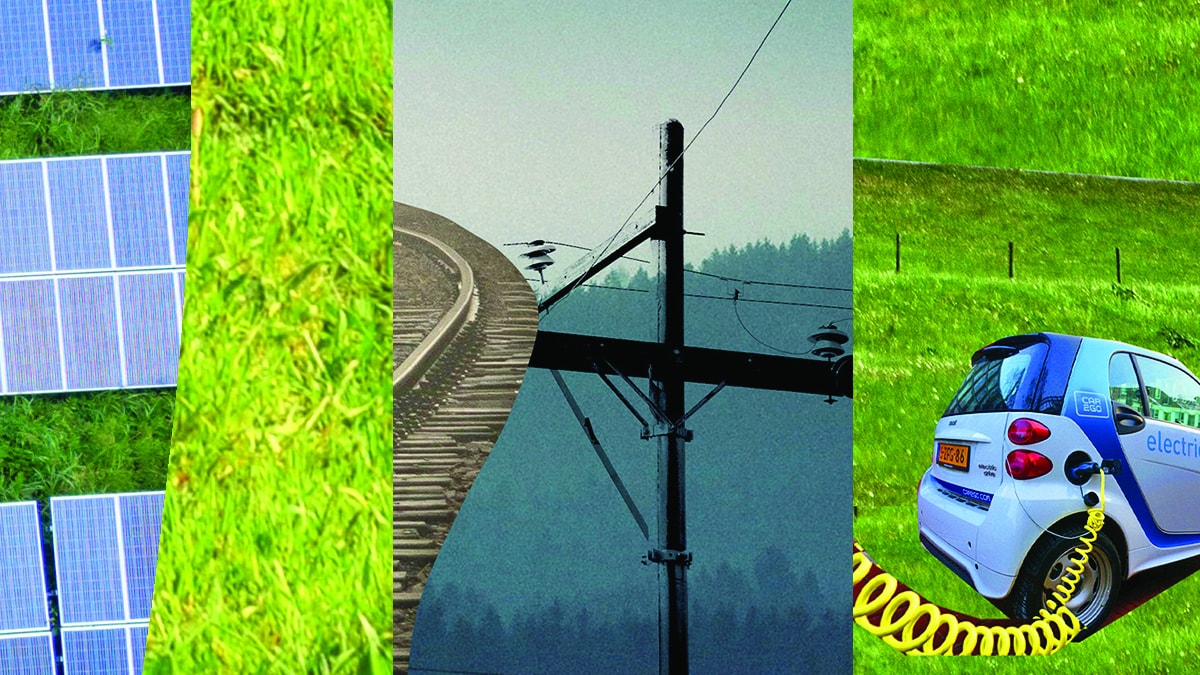 And urgency is exactly what climate change calls for. As 2020 recedes in the rearview — a year that brought us a global health crisis, record wildfires and hurricanes, and a new understanding of the interlinked and systemic inequities in American society — we wanted to ask a diverse group of local environmental advocates what they envision in their areas over the next decade, and just as importantly, how we get there.

www.scenichudson.org sees this region's powerful citizen-activists building community and strengthening resilience in the face of climate change. That's why we teamed up for this feature with The River and Chronogram. Together they too have a history of spotlighting the diverse activists and visionaries who dream of an ever-more-vibrant and inclusive Hudson Valley.

The series is enriched by collages depicting each subject and their vision, illustrated by the artist Johanna Goodman. Read on and dream what really is possible for the Hudson Valley — and within shorter order than we might ever have thought possible.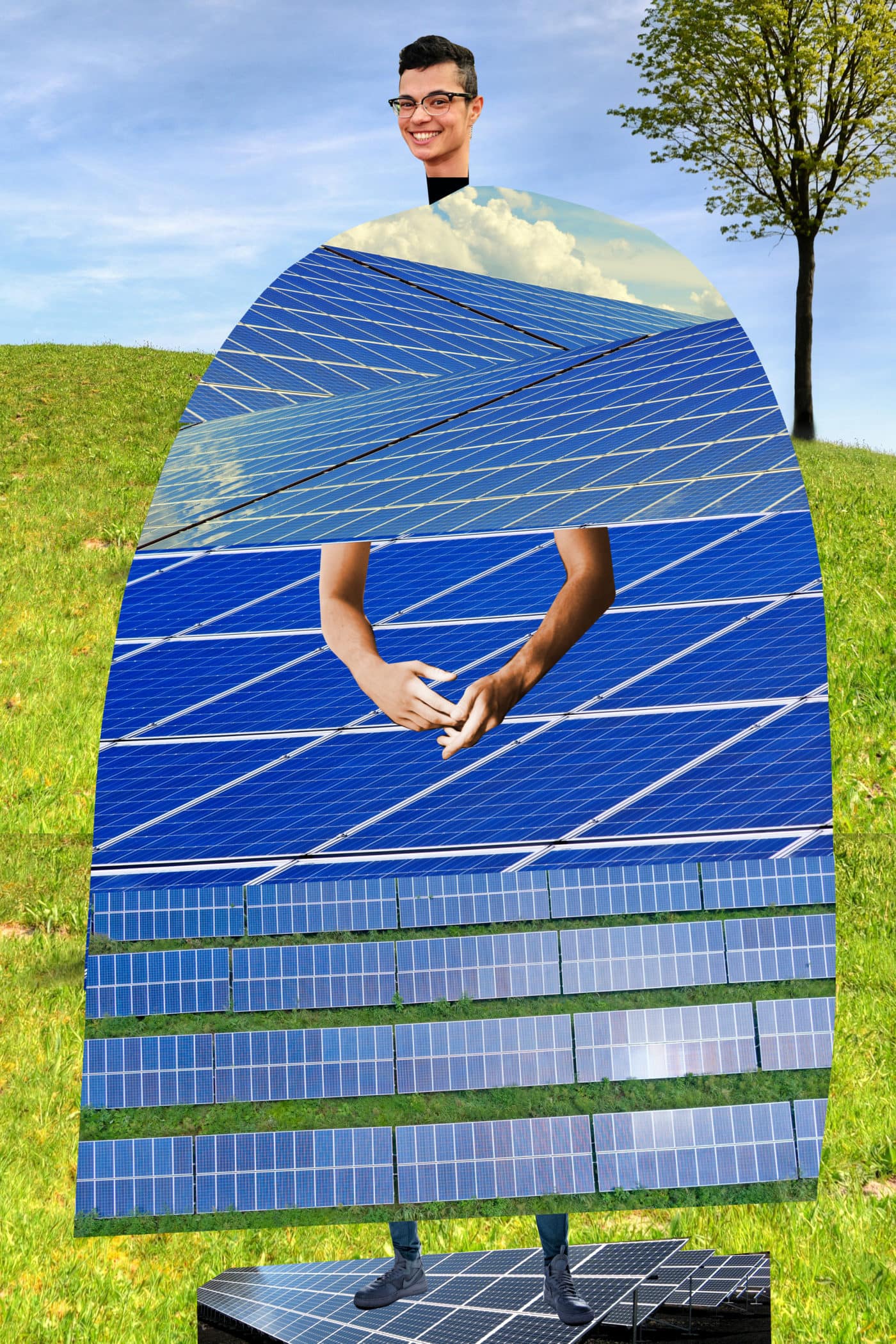 What I envision: Widespread adoption of solar arrays on the roofs of warehouses and commercial plazas — places with huge, flat surfaces that are rarely seen but easily accessible to the electric grid. And solar parking canopies, which shield you and your parked vehicle from the elements while also generating clean energy on already degraded land and reducing the urban heat island effect. First, heated NIMBY attitudes will need to cool down. The same environmentalists advocating for broader adoption of solar are sometimes the first to stand up at a town meeting to oppose putting solar panels anyplace they might see them. Most people don't get to decide whether they live beside energy infrastructure. It's critical to find places that aren't active farmland or forested areas, but I find it hard to take very seriously the complaints of wealthy landowners up in arms about living near a solar array.
How we get there: I think the solar option with the most revolutionary potential right now is community solar. It's a large centralized array of solar panels, in a field or on a big roof, and individuals link their electric bill to a certain number of those panels. Whatever power the panels make gets credited to their bill and goes onto the grid on their behalf. It's a way of having 100% local, renewable energy without installing anything on your house, so it's great for renters or folks in forested areas, and it's usually about 10% cheaper than the default "dirty mix" of gas, nuclear, and hydroelectricity from Central Hudson. The biggest challenge for access is that it sometimes requires a credit check, but other states have already removed that burden, and I'm confident New York will follow suit.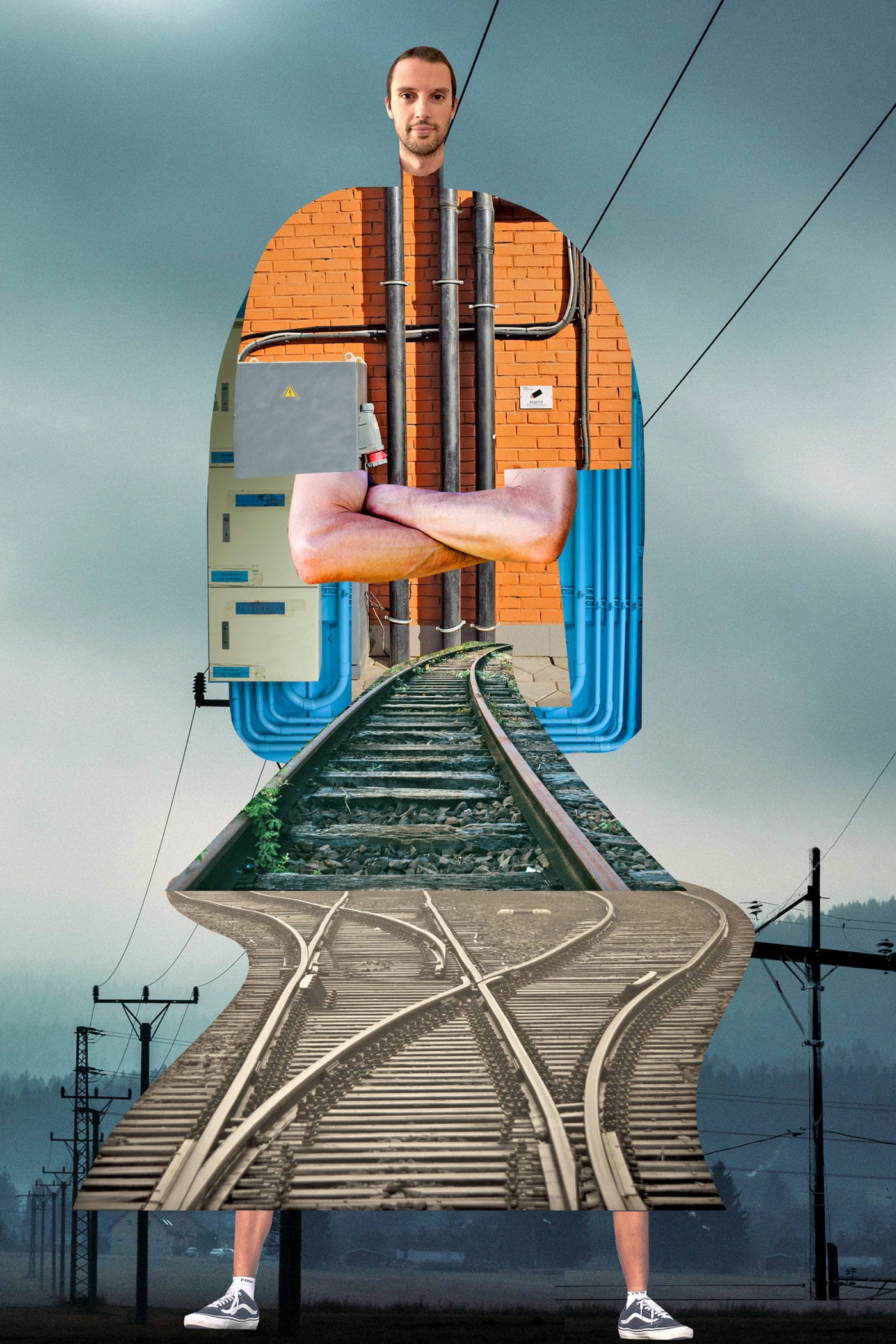 What I envision: We completed a community greenhouse gas emissions inventory this past May with help from the Ecological Citizens Project and ICLEI USA [a nongovernmental organization that promotes sustainability]. This has given us a lot of incredibly detailed and useful information on consumption habits and what the average household's carbon footprint is in Philipstown. It shocked us, because two of the largest sources of emissions were services (health care, education, auto repair) and goods (clothing, furniture, appliances). It made us rethink our approach to developing solutions. I mention all this because for each community, it helps to have a really good perspective on what is actually going on besides our assumptions. We think other communities can do that as well.
How we get there: In the end a lot of it will come down to access to resources. Philipstown has some extra income in terms of a more wealthy tax base, which makes us able to innovate and hire people like me. A lot of communities don't have those kinds of funds. Coupled with the need to reduce emissions, I think there also has to be a serious analysis of which communities can move forward on their own and which communities need more support. Also, you need to find out what their needs are as opposed to assuming what's best for them.
Vic Barrett
Climate activist, Our Children's Trust
What I envision: A cultural shift where people are willing to do what's needed to build a better society. We need more electric car charging ports and more intentionally green infrastructure, not just in New York but in every part of the country. People need to see a transformation happening in front of their eyes. New York can lead on that because of the independence we've always had to make these changes. A lot of the ideas you see in the Green New Deal are being actively talked about in New York. What if New York built a green corps and invested in green infrastructure? What if we created more jobs around offshore wind and all of the other awesome renewable energy sources we could be using? What's really special about the New York area is the level of potential it has.
How we get there: People need to be willing to have an imagination and lean into the creative in all of us. Unfortunately, we're all being held back from imagining a world, or rather a New York, that we want to live in. Imagine the world you want to see around you. One that affirms a culture that cares about the planet and cares about what happens next. To me it's always been about wanting to be as imaginative as possible because that's kind of the fun part: letting your brain run wild with the possibilities. If more people are willing to do that, it'll lead to a culture that's more willing to act.
Published in partnership with The River. This article was also printed in the January issue of Chronogram magazine.
Johanna Goodman is an internationally exhibited artist whose principal medium is collage. Based in New York, she studied at the Parsons School of Design and was awarded the 2017 New York State Council for the Arts fellowship in the Printmaking/Drawing/Book Arts category.