Sometimes we're told change will take decades, even generations. Then world-shaking events like the COVID-19 pandemic show us it really can happen in a hurry. Such is the case with climate change — too often, we've been told that altering our approach to energy, agriculture, and everything else associated with making our world more sustainable will have to be incremental. Suddenly, this year we saw that rapid shifting really is possible when we all feel the global urgency.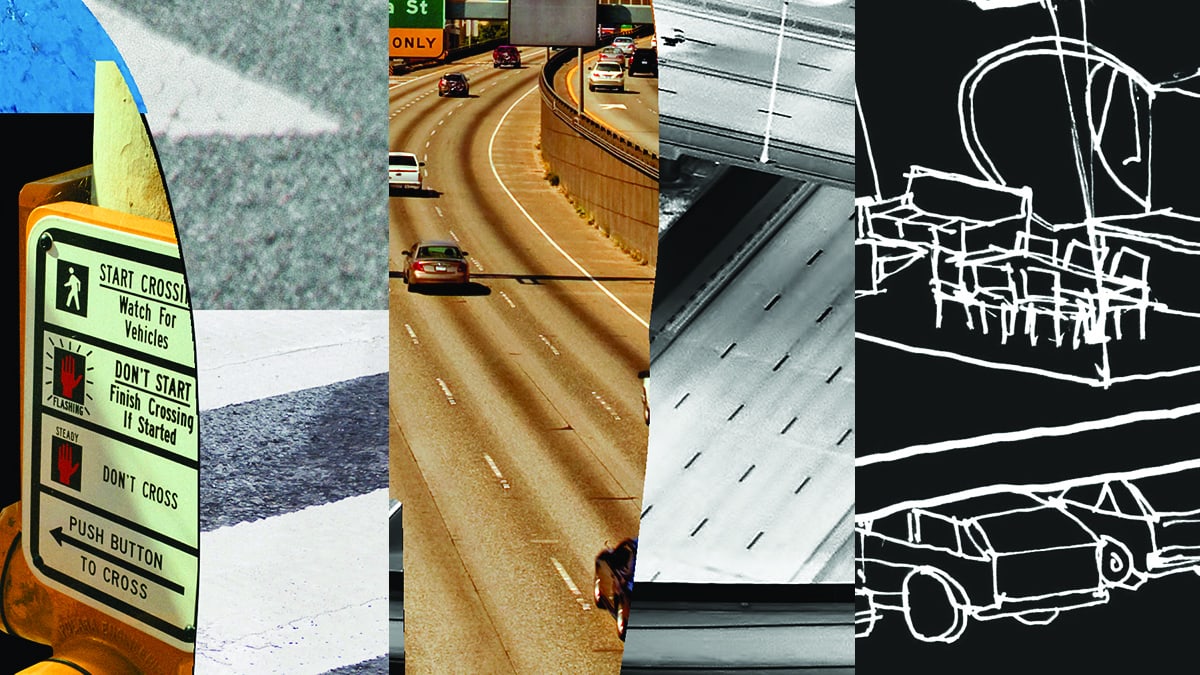 And urgency is exactly what climate change calls for. As 2020 recedes in the rearview — a year that brought us a global health crisis, record wildfires and hurricanes, and a new understanding of the interlinked and systemic inequities in American society—we wanted to ask a diverse group of local environmental advocates what they envision in their areas over the next decade, and just as importantly, how we get there.


Scenic Hudson sees this region's powerful citizen-activists building community and strengthening resilience in the face of climate change. That's why we teamed up for this feature with The River and Chronogram. Together they too have a history of spotlighting the diverse activists and visionaries who dream of an ever-more-vibrant and inclusive Hudson Valley.

The series is enriched by collages depicting each subject and their vision, illustrated by the artist Johanna Goodman. Read on and dream what really is possible for the Hudson Valley — and within shorter order than we might ever have thought possible.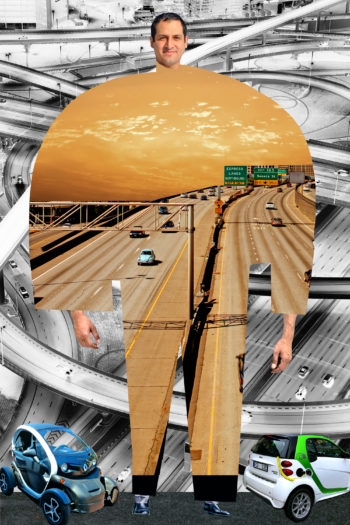 Hugo Jule-Quintanilla
Electric Vehicle Advocate
Contributor, Sustainable Hudson Valley and La Voz Cultura y Noticias Hispanas para el Valley de Hudson
What I envision: It would be great to see a dealer say, "For the first time, our monthly sales of electric vehicles have surpassed those of gas-powered vehicles." It'd be like a dream come true. The conversations we're having need to keep happening every day, every week, until one more person buys another one, and so on. Then the 65,000 registered EVs [on New York's roads now] become 100,000 and 100,000 become 200,000. Breaking 100,000 registered EVs by next year would be a very good sign for early adopters.
How we get there: The magic of networking. I began in EV advocacy in the Hudson Valley in 2016. I was talking to a person and they were still asking, "Where do you put the gas in?" Since people knew I was doing EV advocacy, I would have conversations with people also interested in clean transportation. For example, the former president of the Passive House Alliance Hudson Valley wanted to go electric but wasn't ready at the time. He knew I was always doing something with electric vehicles, so eventually that led to one-on-one conversations where I would answer his questions. That would lead to more people asking important questions: "Where do I plug it in? How many miles can I go? I hear there are rebates, what's that about?" I tell them everything I know; that would lead them to believe in the technology enough that they feel comfortable purchasing or leasing one.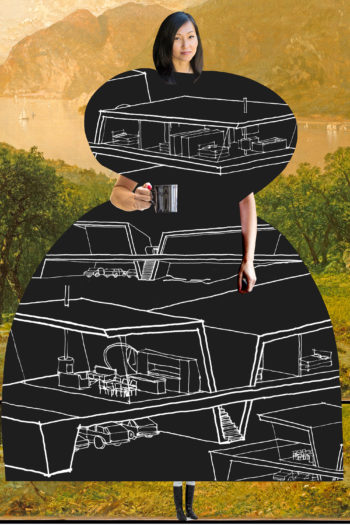 Juhee Lee-Hartford
Founder, River Architects
What I envision: To be able to express our creativity beyond vernacular and "safe" architecture by designing projects that are resilient to climate change, durable, and provide comfort and clean air quality. At River Architects, we do quite a bit of work with the New York State Energy Research and Development Authority, educating the public. For example, we had a winning entry in the Buildings of Excellence competition. The whole purpose of that program was to educate developers on building more sustainable, multifamily housing. One of our many goals is to get on with the Living Building Challenge. I'm aware that people get latched onto names and standards and checklists. I hope we go beyond that, but these standards are very tough. It's a lot of work just meeting Passive House standards. It's grueling to balance aesthetics and performance with building science. To bring all of that into our small boutique firm is a great undertaking, but we're very proud of that.
How we get there: We execute new assignments more efficiently by using past knowledge and experience. We've offered local-resident discounts, volunteered, and donated part of our billable hours to local public and nonprofit organizations despite being limited in how much low-budget and pro-bono work we take on. What's really impressive to me is that builders and developers want to go above code. Right now the New York State energy code is not asking for net-zero performance, but they personally feel motivated to do that because of their concern for the environment. The builders who built our office building with us said once they got a taste of this, they didn't want to go back to conventional construction. There's a deeper meaning in pursuing net-zero healthy buildings.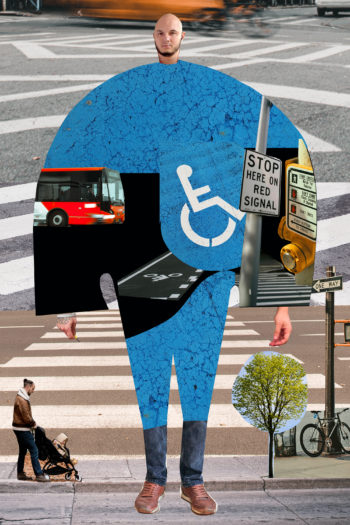 AJ Sumahit
Ambassador and board member, Newburgh Transportation Advisory Committee
What I envision: My hope is to get more work done in the "less desirable" sections of Newburgh that are often overlooked. My vision includes more walkable sidewalks, safer and more clearly marked crosswalks, more colors in our sidewalks — we have the ability to dye and stamp patterns into our paving projects — more trees to provide shade in warmer months, and generally an environment that invites our community to get out and explore. Outside of our city limits, I would like to see a network of buses that could reach destinations where just one bus line can't. I would like to see our people getting to Montgomery reliably [where a lot of warehouse workers are employed], to be able to work and improve their quality of life.
How we get there: By raising awareness and getting people to utilize their voices. Also by coordinating with employers to partner with projects like METS [major employer transportation system], so they see how it benefits them to have more employees able to get to their jobs. One strength of our city is the block layout. Newburgh is very walkable, theoretically. In actuality, a good portion of our sidewalks are in disrepair. Those of us with strollers or wheelchairs have an extremely difficult time navigating. Years ago, there was a program designed to help property owners fund sidewalk repair and add trees. I have raised the option of revisiting this idea now. Repairing our sidewalks not only makes it easier to navigate our city, but also beautifies it.
Published in partnership with The River. This article was also printed in the January issue of Chronogram magazine.
Johanna Goodman is an internationally exhibited artist whose principal medium is collage. Based in New York, she studied at the Parsons School of Design and was awarded the 2017 New York State Council for the Arts fellowship in the Printmaking/Drawing/Book Arts category.