When Harry Lipstein decided to cover the roof of his black-box theater with plants instead of a more typical cover such as black asphalt, he saw it as a way of giving back. Lipstein is the founder and producing art director of the Denizen Theatre in New Paltz. "On the top of that roof," he says, "is a little natural ecosystem that is giving back to the environment, giving back to insects and butterflies — and it's pretty awesome."
Like other striking regional examples such as those at Manitoga, Art Omi, and St. John's Riverside Hospital, the Denizen Theatre is among a number of construction projects around the Hudson Valley that have included plant-based roofs, also called living roofs. The benefits include retaining stormwater, saving energy, improving air quality, reducing noise, supporting biodiversity, and even offering public green space.
Today's green roofs often feature high-quality waterproofing, a root repellent system, drainage system, filter cloth, a lightweight growing medium, and plants. They're typically an institutional-level climate solution rather than an individual one, most often installed on commercial or public buildings rather than private homes. National legislation has proposed putting green roofs on thousands of schools in lower-income neighborhoods, too, so that more children get the benefits of cooling and educational green space.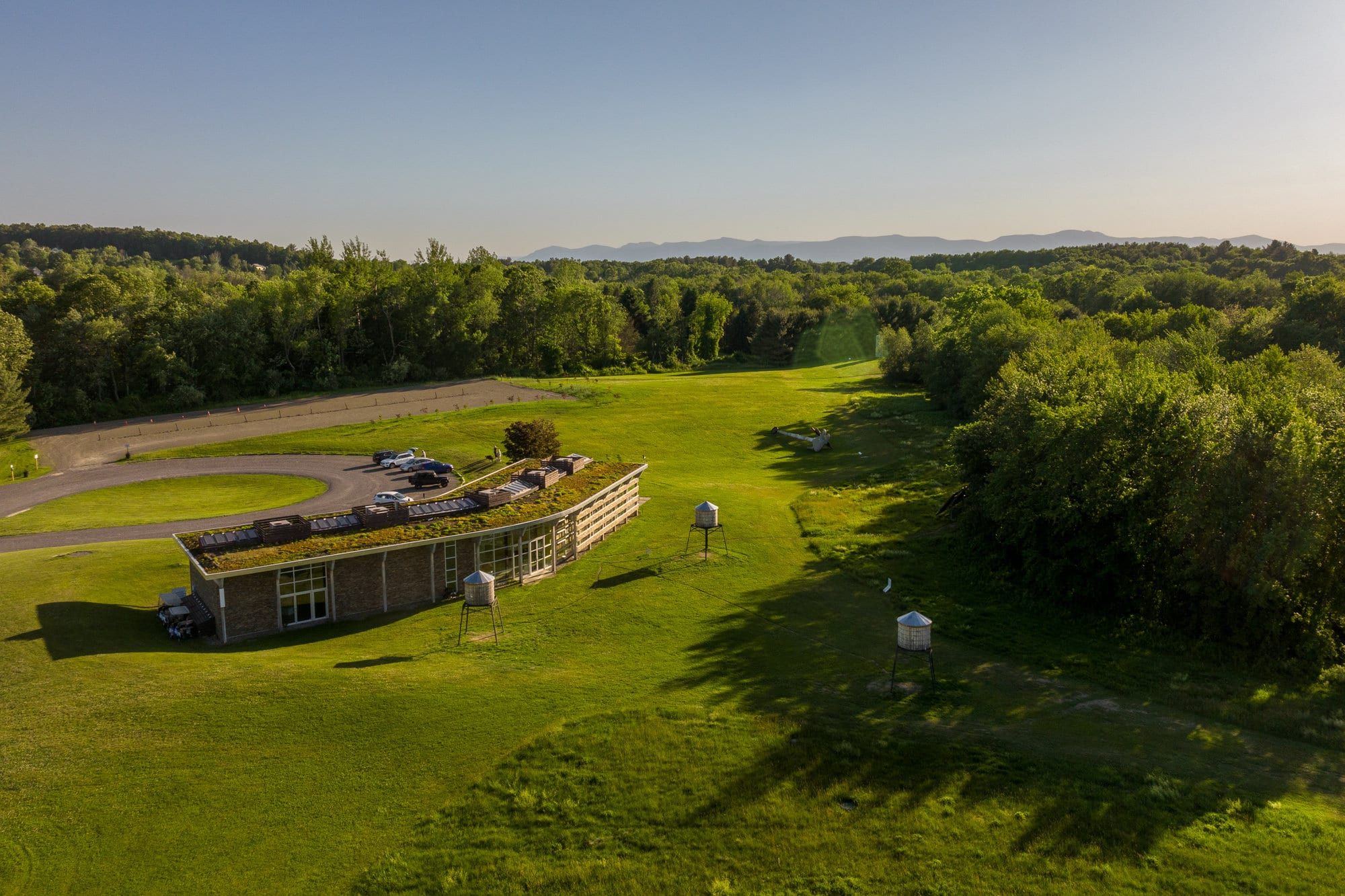 When a company or organization does make the investment, the financial payoff is real. A 2011 study by the General Services Administration found that these types of roofs typically last 40 years, compared to 17 for conventional roofs. And while the initial installation costs are greater than a standard roof, those costs are overtaken by energy, stormwater, and other savings within seven years.
The report estimated that if green roofs replaced conventional roofs on all 54 million square feet of real estate in the nation's capital region, the savings would amount to more than $200 million over 50 years. "These financial benefits will likely increase as installation and maintenance premiums fall, energy costs rise, and stormwater regulations increase," the report found.
The Hudson Valley was exceptionally early to the green roof game when pioneering designer Russel Wright asked his architect to imagine a "flat roof covered in vines" for his home and studio, Manitoga, in Garrison in the mid-20th century. The effect was beautiful and natural — but tough to maintain. So the original green roof was reinstalled in 2010 using modernized methods and grant funding.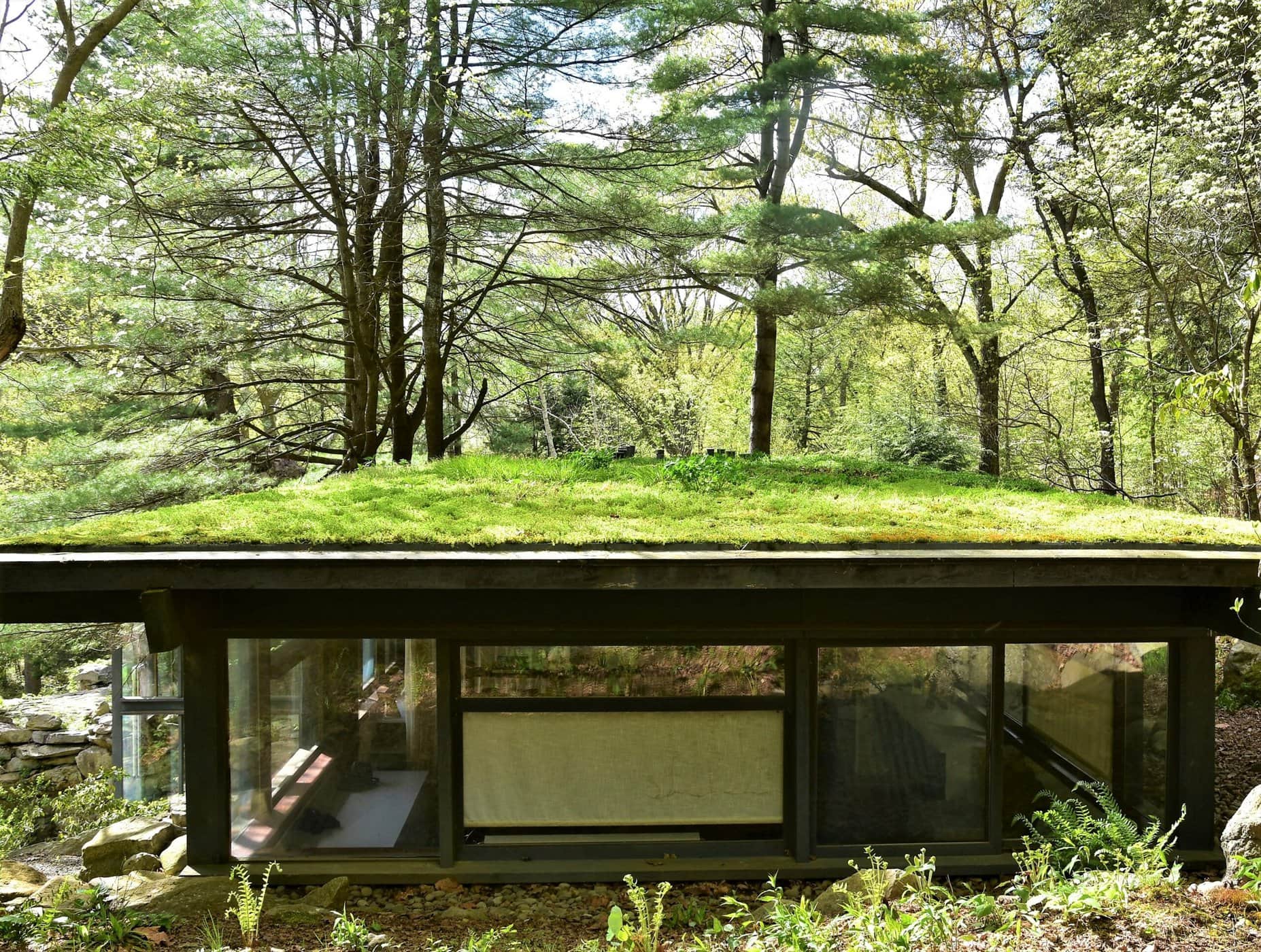 Art Omi, the international art center and sculpture garden in Ghent, installed a 4,700-square-foot green roof on its visitors' center in 2007. It was set at a 1% slope rather than the flat roof Wright had imagined midcentury — keeping water from putting as much pressure on the roof longer-term.
Over the past 15 years, Art Omi's green roof has proven to be "nearly maintenance-free," facilities director Keith Moore says. The one thing the team has to watch for — and weed out — are tree saplings carried by birds that might start to grow on the roof and puncture the rubber underlying the plantings, presenting a leakage risk.
But the payoff to that small effort is huge. "What makes it special is all that it is — it's hard to put into words — but the feeling one experiences being on our roof enjoying its beautiful landscape while also taking in the 360° view of the park is simply magnificent," Moore says.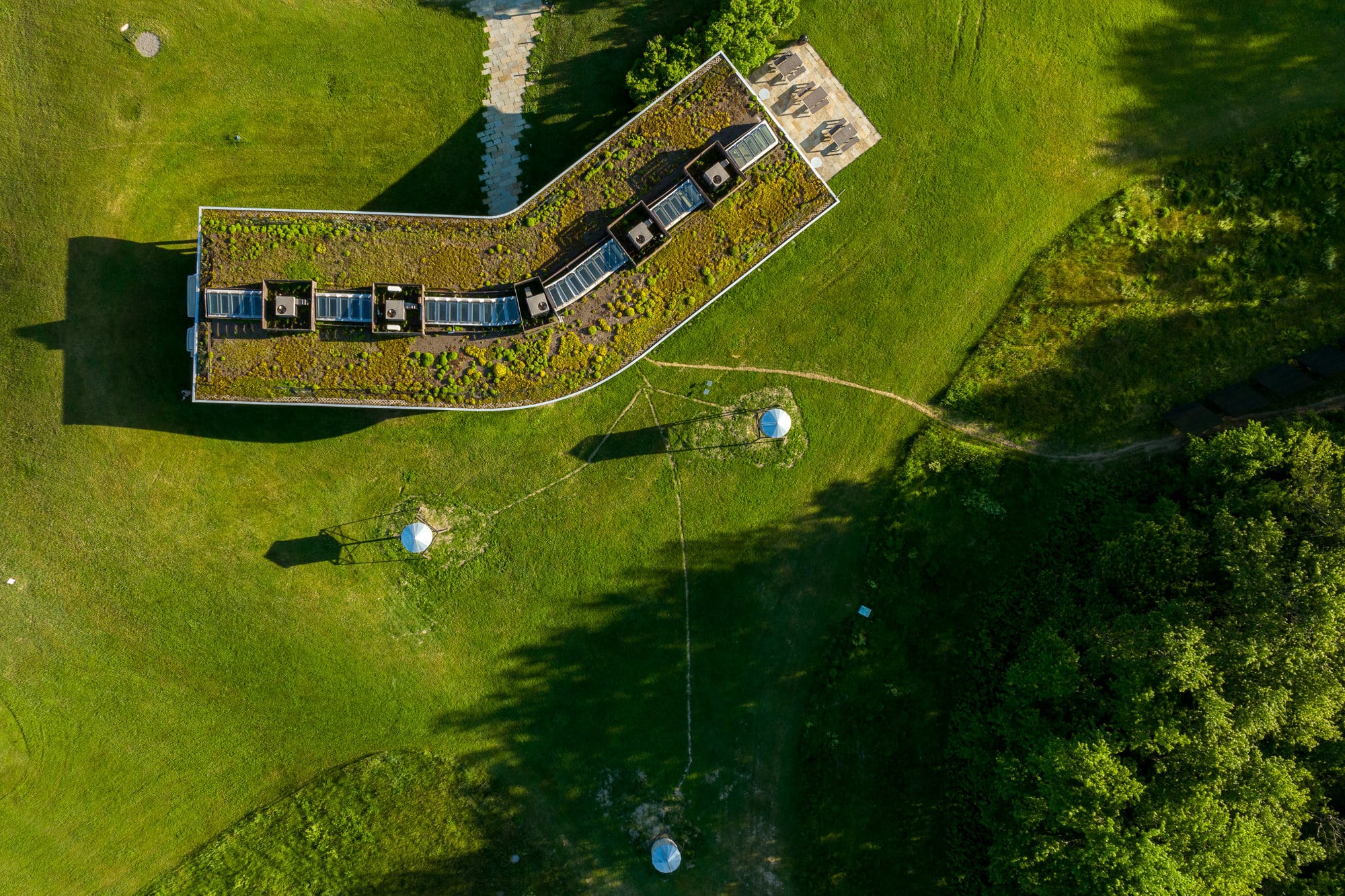 In 2012, Mohonk Preserve's Visitor Center added a green roof in New Paltz. It features permeable pavers to help to control and recycle stormwater, reducing runoff and improving water quality, plus a xeriscaped (or irrigation-free) garden with native plants.
In Rhinebeck, sedum covers the roof of the Omega Center for Sustainable Living, the building that houses the Omega Institute's natural water reclamation system. "It was a chance to demonstrate to people how they can bring nature in as one of the green building tools," says Omega Institute CEO Robert "Skip" Backus.
In the lower Hudson Valley, green roofs have been installed with success at medical facilities like St. John's Riverside Hospital in Yonkers and Jewish Home Lifecare's Sarah Neuman Center in Mamaroneck as well.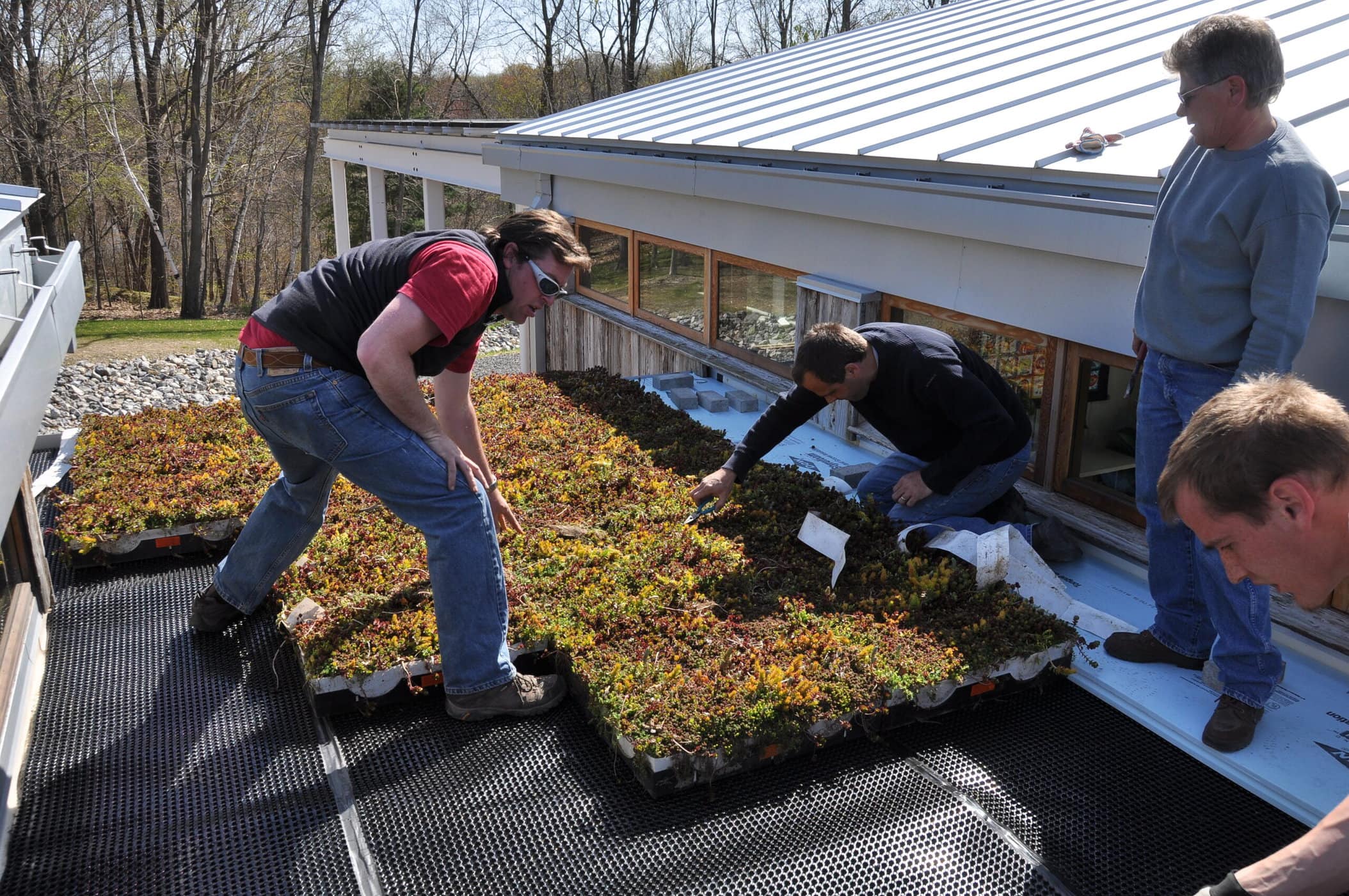 Buildings with green roofs are still comparatively rare, though. While national statistics are not readily available, a 2018 study by the Nature Conservancy found that New York City is home to approximately 730 green roofs. That represented just 60 out of the 40,000 acres of rooftop space available in the city at the time.
Steven Peck, founder and president of the Toronto-based organization Green Roofs for Healthy Cities, estimates that the market for green roofs has been growing at between 5% and 10% per year. "The markets with the [largest] number of green roofs are typically the markets where there is some sort of policy recognition of the public benefits they provide," Peck says.
More than a decade ago, the City of Toronto became the first major city in North America to adopt a mandatory green roof requirement for new buildings. Peck says other major cities that have provided financial incentives and procurement policies include New York City, Portland, Denver, Los Angeles, and Washington, D.C.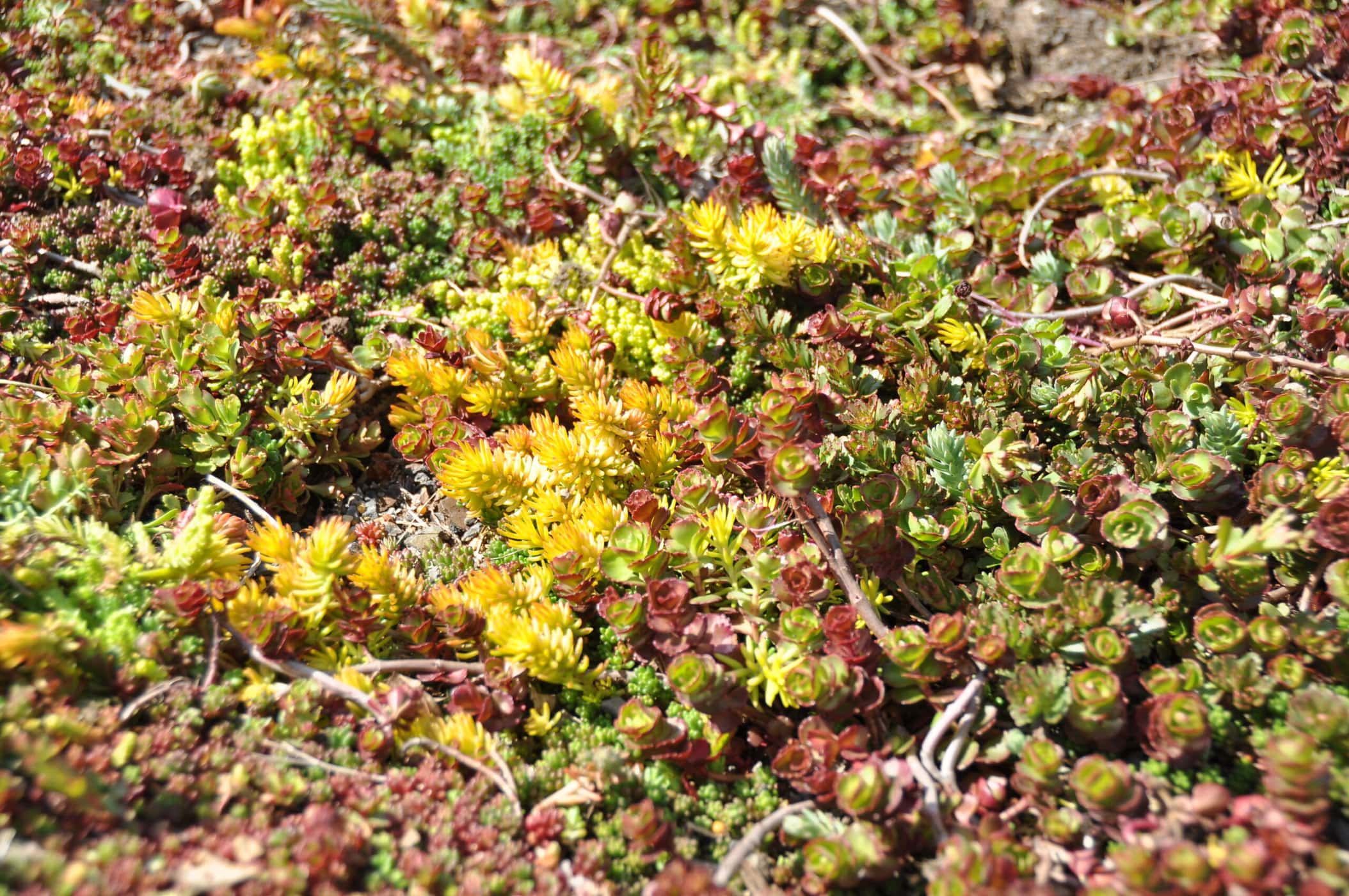 Grassroots efforts have led to policy changes in smaller cities. In Cambridge, Mass., an ad hoc group of moms, meeting at house parties, organized a campaign that resulted in a citywide green roof requirement.
But a bill that would have put green roofs on thousands of schools in lower-income neighborhoods around America and given children the opportunity to have access to green space on their rooftops failed to advance through Congress last year.
The bill, sponsored by U.S. Rep. Nydia Velázquez (D-New York) would have provided grants to public elementary and secondary schools, local educational agencies, and partnerships with nonprofit organizations toward the costs of planning assistance and installation of green roof systems on school buildings.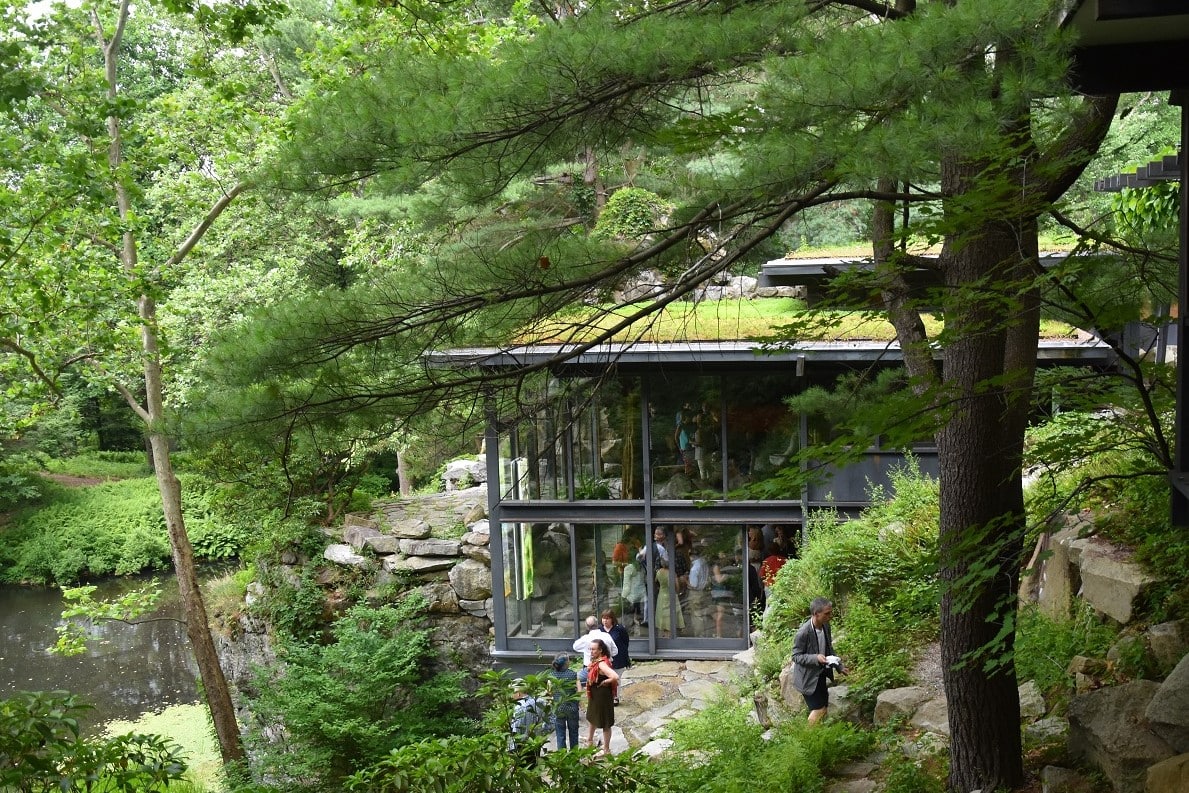 In a statement introducing the bill, Velázquez said it would allow students "to gain firsthand knowledge of sustainable practices and witness the impact green initiatives can have on their community. By giving children experience with environmental and agricultural concepts early on, we open the door for a new generation of mindful, ecologically conscientious adults."
While national incentives haven't been in immediate offing for the U.S., New York State stepped in with the Green Innovation Grant Program, administered by the state Environmental Facilities Corporation. Multiple projects, especially in the lower Hudson Valley, have been funded in part through such grants.
Peck, the Green Roofs for Healthy Cities founder, says that as the impacts of climate change become more severe and less predictable, municipalities may increasingly turn to green roofs as a way to mitigate stormwater overflows and flooding.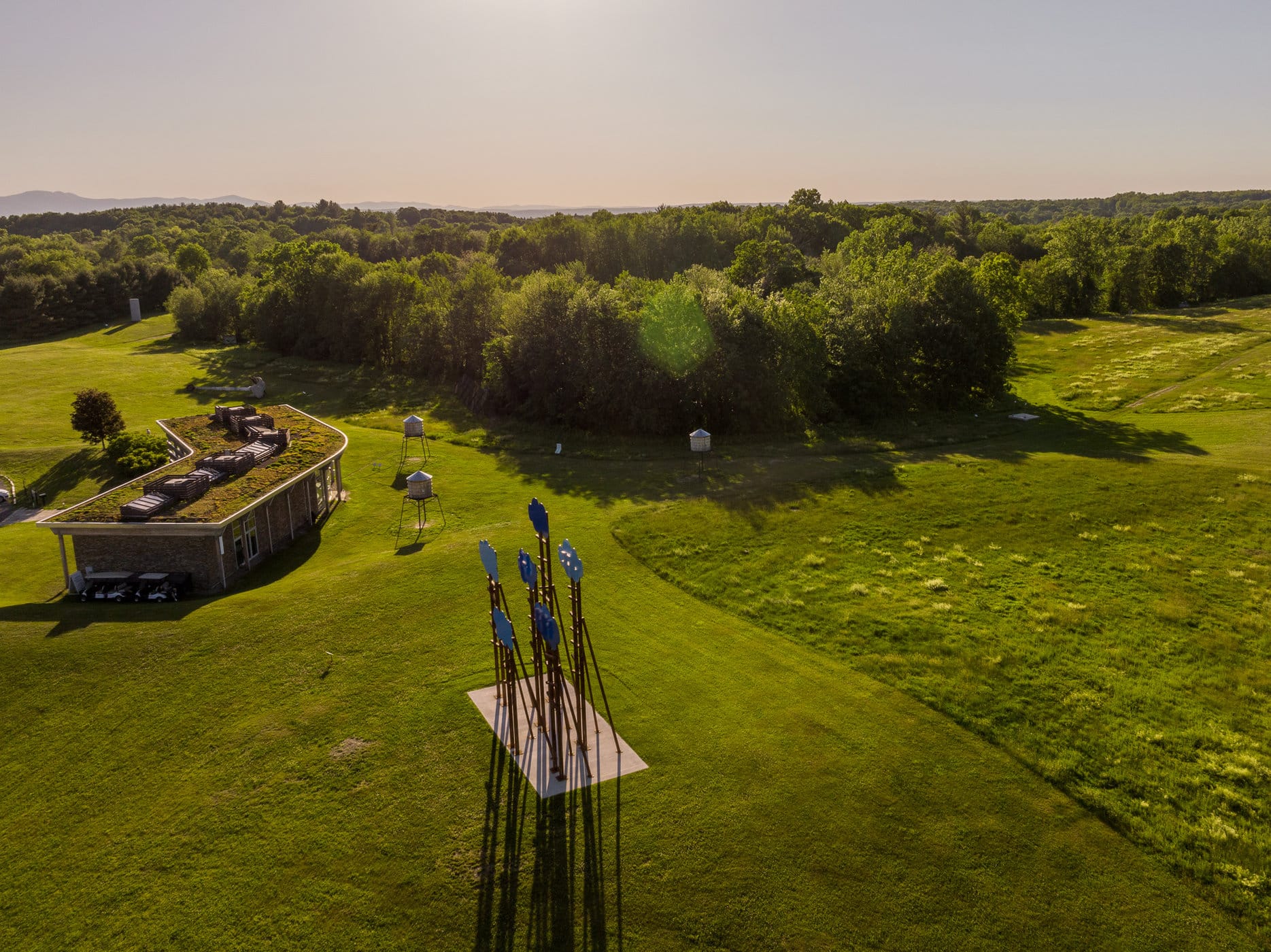 And while the economic impacts of the COVID-19 pandemic may have slowed the growth of the green roof market, Peck believes the social impacts might end up having the reverse effect. "I think COVID has shone the light on the need for more green space in our communities, wherever we can squeeze it," Peck says. "It's a no-brainer. If you have a condo and you put a green roof on it — and in doing so, you meet your stormwater regulations — guess what? It's going to be worth more."
Backus, the Omega CEO, agrees. "It's an opportunity not just for connecting a building to nature or saving on fuel costs," he says. "It's an opportunity to bring people to a green, open, and healthy space and demonstrate the interdependence that exists between all living things."
John Ferro serves as assistant editorial director at the Omega Institute for Holistic Studies in Rhinebeck. Prior to joining Omega, he spent 26 years as an award-winning reporter and senior editor at the Poughkeepsie Journal, most recently covering the environment.