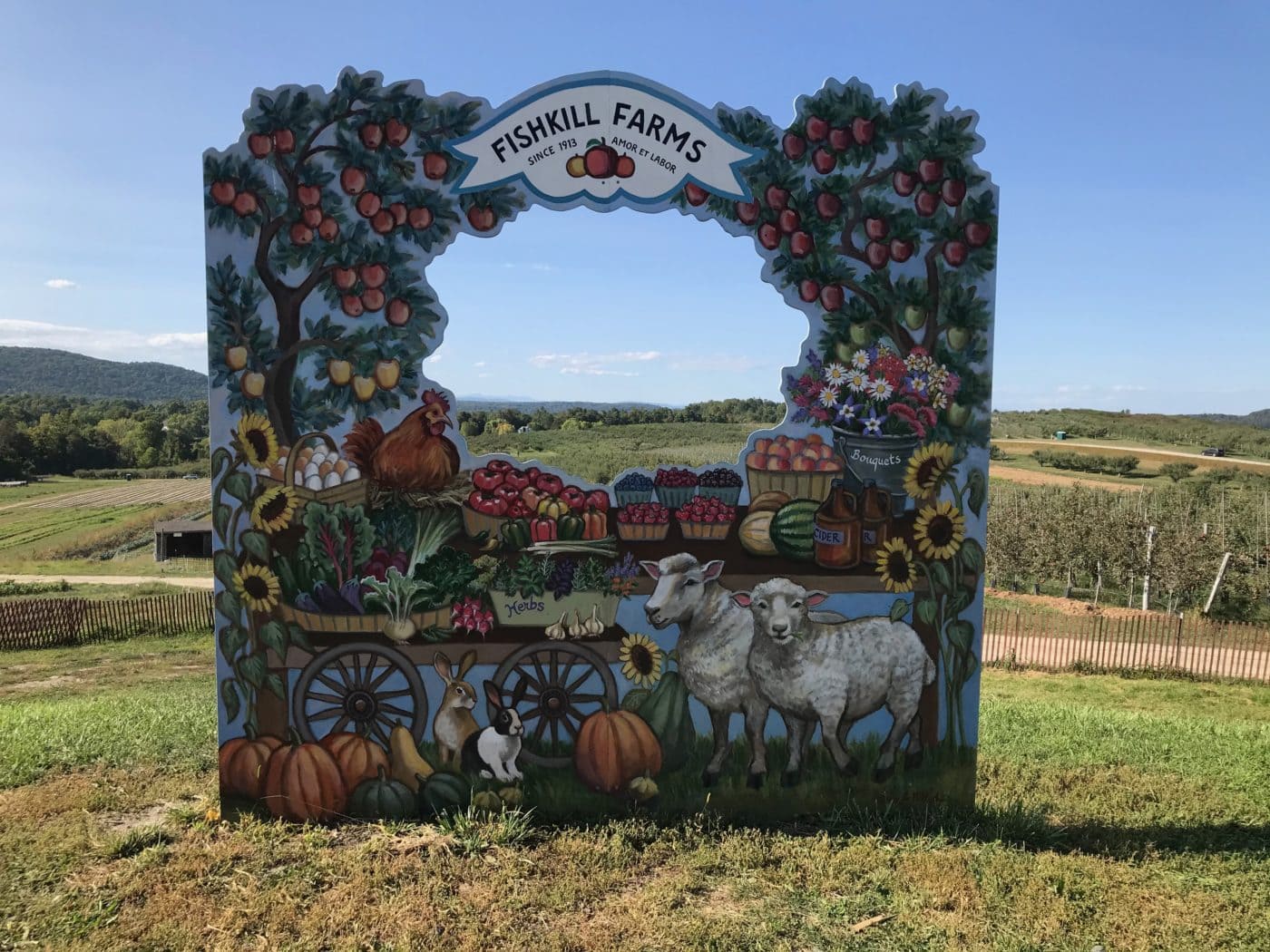 Fall in the Hudson Valley seems like a nothing-can-stop-the-show classic, with apples that ripen and leaves that change come what may. But how about those beloved fall traditions, including taking hayrack rides and downing cider doughnuts — during the pandemic, when so many festivals and popular gatherings have been cancelled, are they still on?
The good news is that fall fun is still available, but with a twist. Some orchards, for instance, now need reservations, and many hayrack rides have become drive-thrus. Here are some of the region's best outdoor seasonal favorites, like pumpkin patches, corn mazes, and cider doughnuts — along with the lowdown on what reservations or other special COVID-19-cautious arrangements are required.
Apple Picking by Appointment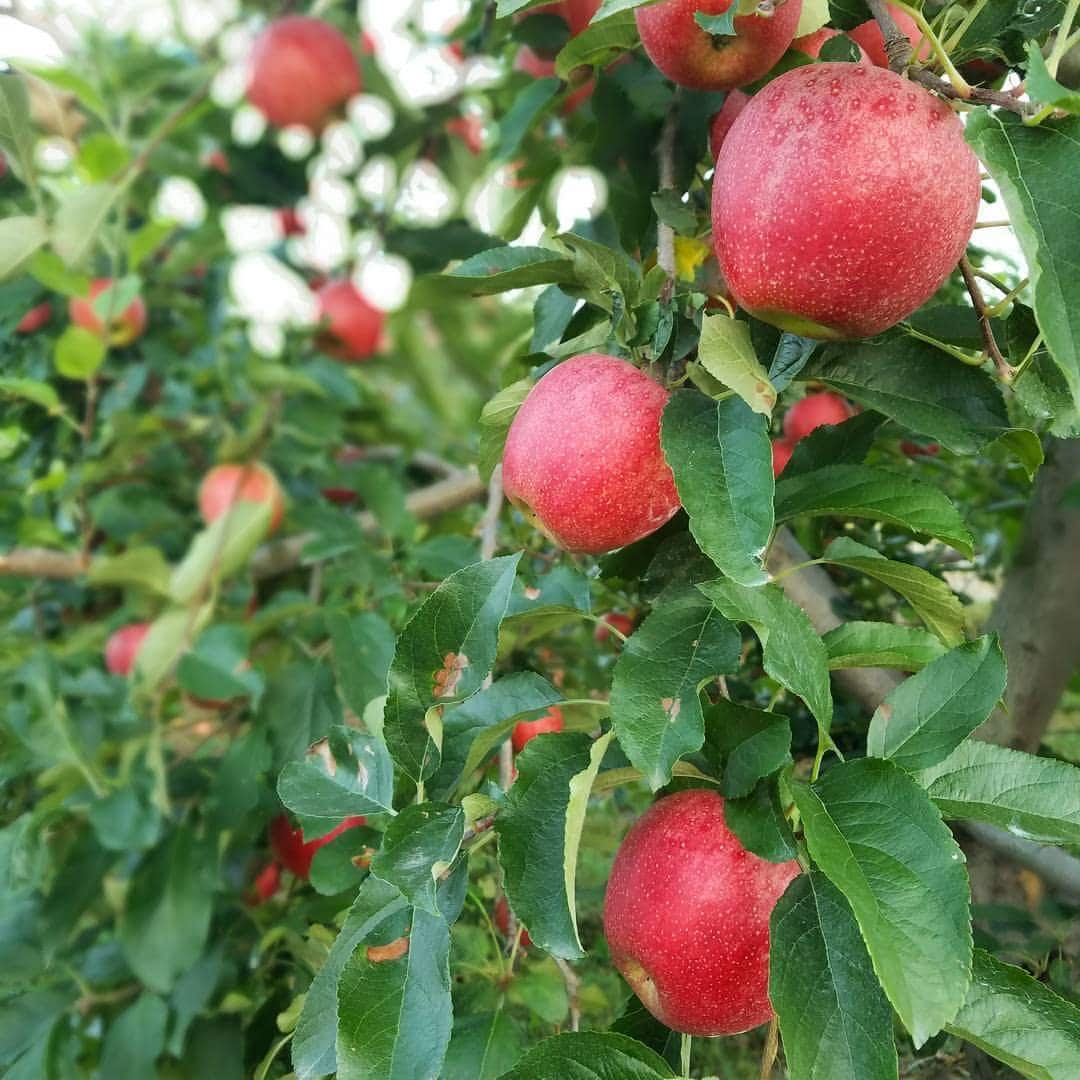 Autumn in New York simply cannot happen without a day spent meandering around the Hudson Valley's stunning apple orchards. The upper Hudson Valley is home to the century-old Indian Ladder Farms, which offers both u-pick apples and, for the adults, a cidery and well-spaced outdoor biergarten. In the Mid-Hudson is Fishkill Farms, normally mobbed on "fall festival" weekends. This year, it's scrapped the face painting and live music, although a fiddler will still roam the grounds for a festive feel without a gathering crowd. Hop online and secure a reservation before visiting to ensure maximum safety precautions. Though its name is coincidental, it's certainly pandemic-appropriate: Masker Orchards features 14 apple varieties on over 200 acres of rolling lower-Hudson Valley land. You can drive around the orchard field and welcomed to bring your own picnic, but all other food services on site will be closed. The expanse of nearly 10,000 trees is spacious enough for a safe weekend activity, with no reservation required.
Pumpkin Patches Take Precautions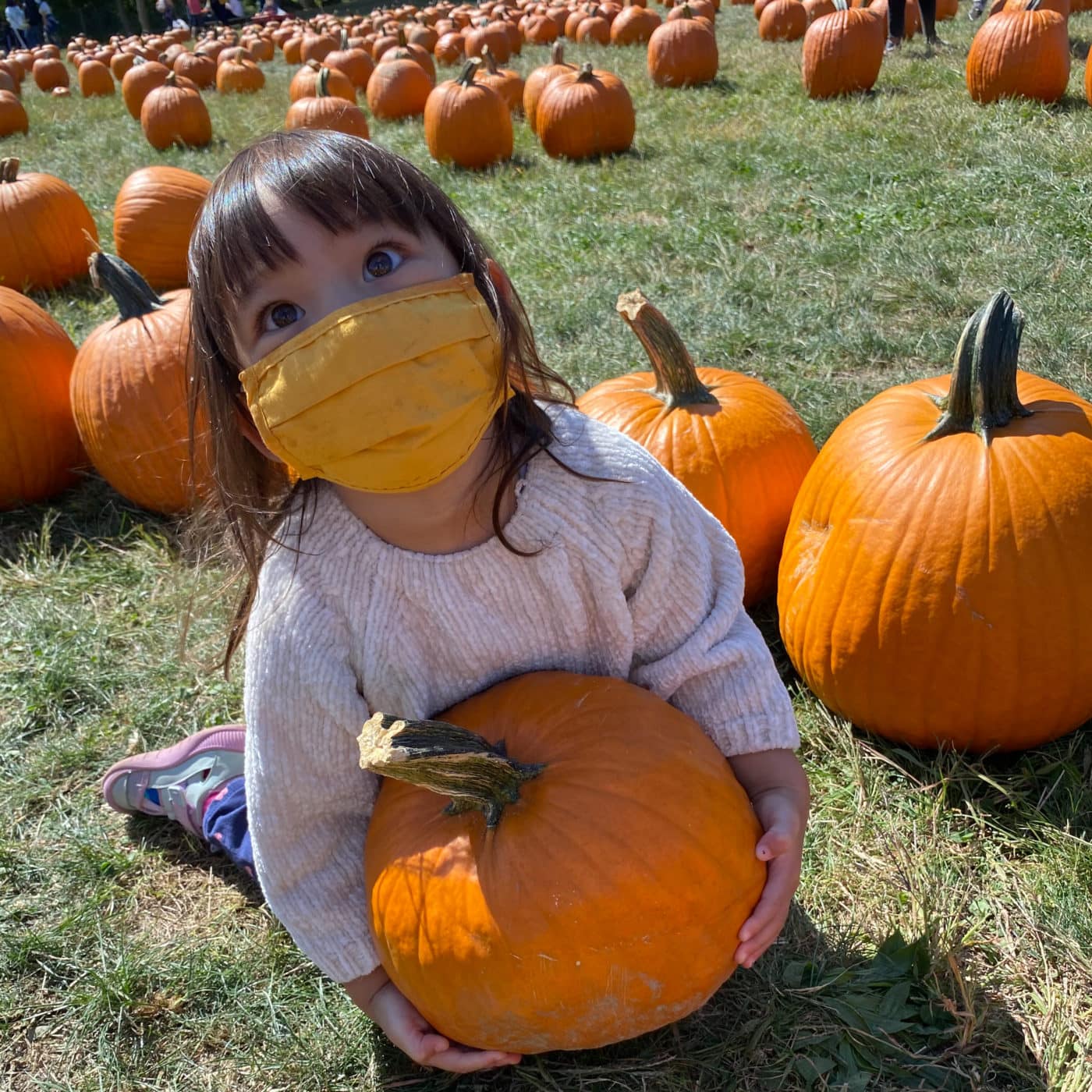 If October were a country, it'd be a shame if pumpkins weren't the emblem on the fictional flag. If you're as obsessed with the month as I am, pumpkin patches are already on your fall festivities. Along the upper Hudson Valley, Greig Farm grows various pick-your-own crops for summer until fall. You can find sugar pumpkins for baking and field pumpkins on picturesque acres of land with apple orchards in the distance. Currently the farm does not require reservations or have limited capacity on its 100 acres. Kelder's Farm in the mid-Hudson grows pumpkins of all shapes and sizes in their wide fields. While a reservation is preferred, walk-ins are also allowed at Kelder's Farm. Towards the lower Hudson Valley, Barton Orchards welcomes all for their pick-your-own experience that includes an apple orchard on their 120-acre land. Make sure to purchase tickets online beforehand as well as arrive around your scheduled check-in time.
Corn Mazes Offer Space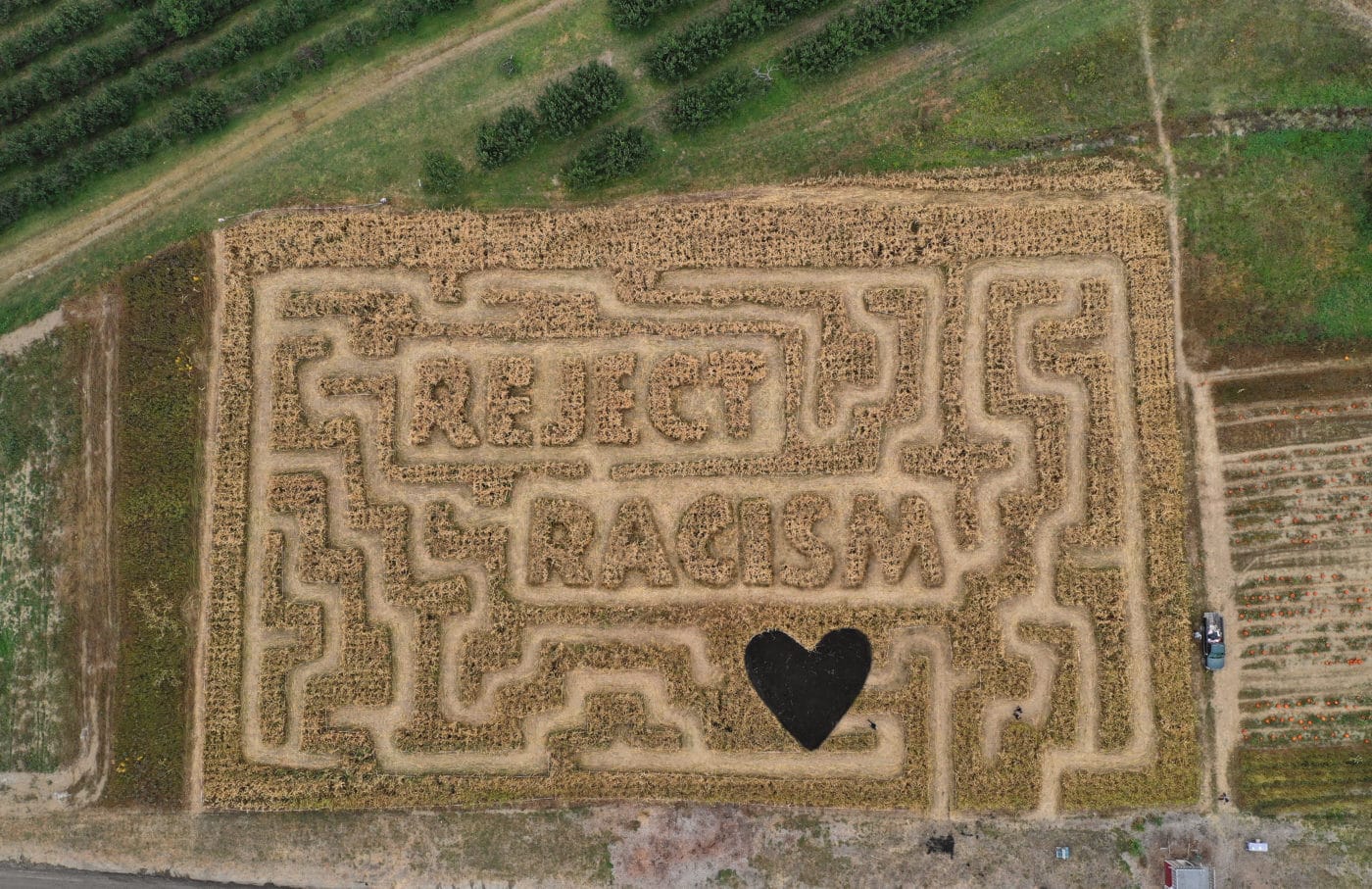 Feel free to antagonize your quarantine group with punny jokes on your socially distanced trip to the cornfields. Cornfield mazes always strike an image of landing UFOs and aliens, most likely inspired by my love for animated movies — but rest assured these mazes are fun for the whole family and do not involve extraterrestrial beings. Windy Hill Orchards in the upper Hudson Valley encourages visits to their walk-in fun corn maze, which you can attend on an apple-picking trip on this kid-focused farm. Kesicke Farm in the mid-Hudson features a petting zoo in addition to their pumpkin patches — visit some goats and then go home and bake a pumpkin pie. The perfect fall weekend! All tickets are available for purchase on-site only. Outhouse Orchards features an elaborate — and well-spaced — corn maze, along with opportunities to pick pumpkins and apples. Reservations can be made here. And Fishkill Farms has debuted a 2020 corn maze that spells out a resonant message that can be seen from above: REJECT RACISM.
Cider Doughnuts to Order Online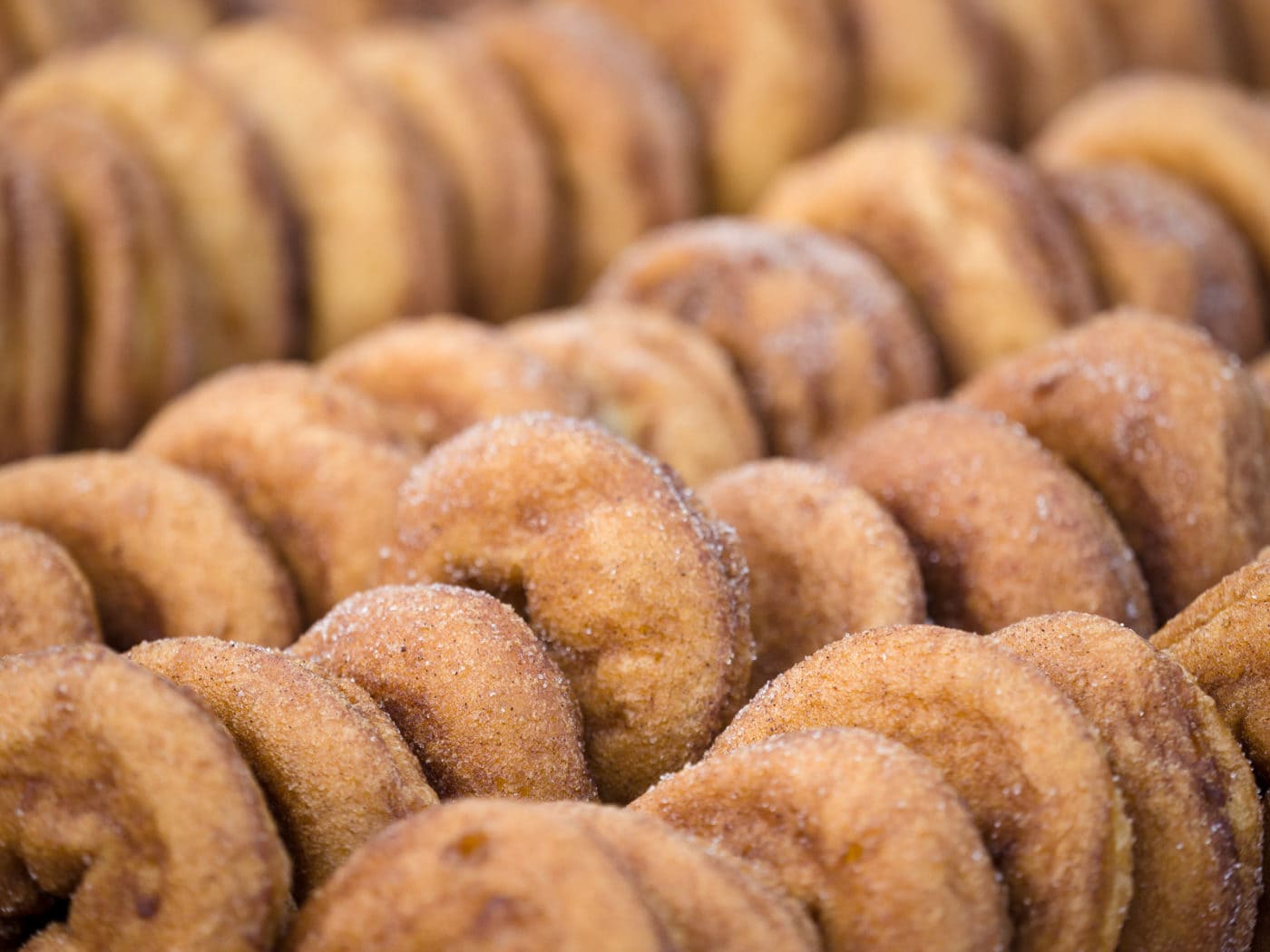 I am not ashamed to admit cider doughnuts are my favorite part about fall. Luckily, the Hudson Valley is home to cider apples and farms with on-site bakeries. Greige Farm in the upper Hudson region has a farm market and kitchen. This year they're hosting a self-timed, run-on-your-own Cider Doughnut 5k Trail Race, in which winners from each age group will win free cider doughnuts for the rest of 2020. If you're simply looking to pick up some pastry, consider ordering online to limit unnecessary contact. Jones Farm in the mid-Hudson is popular for aromatic cider doughnuts, and its entire bakery has curbside pickup if you'd prefer not to enter the market. Curbside is also available at the lower-Hudson's Barton Orchard's, another farm that features a cafe and market of locally grown and produced items.
Haunted Houses Go Drive-Thru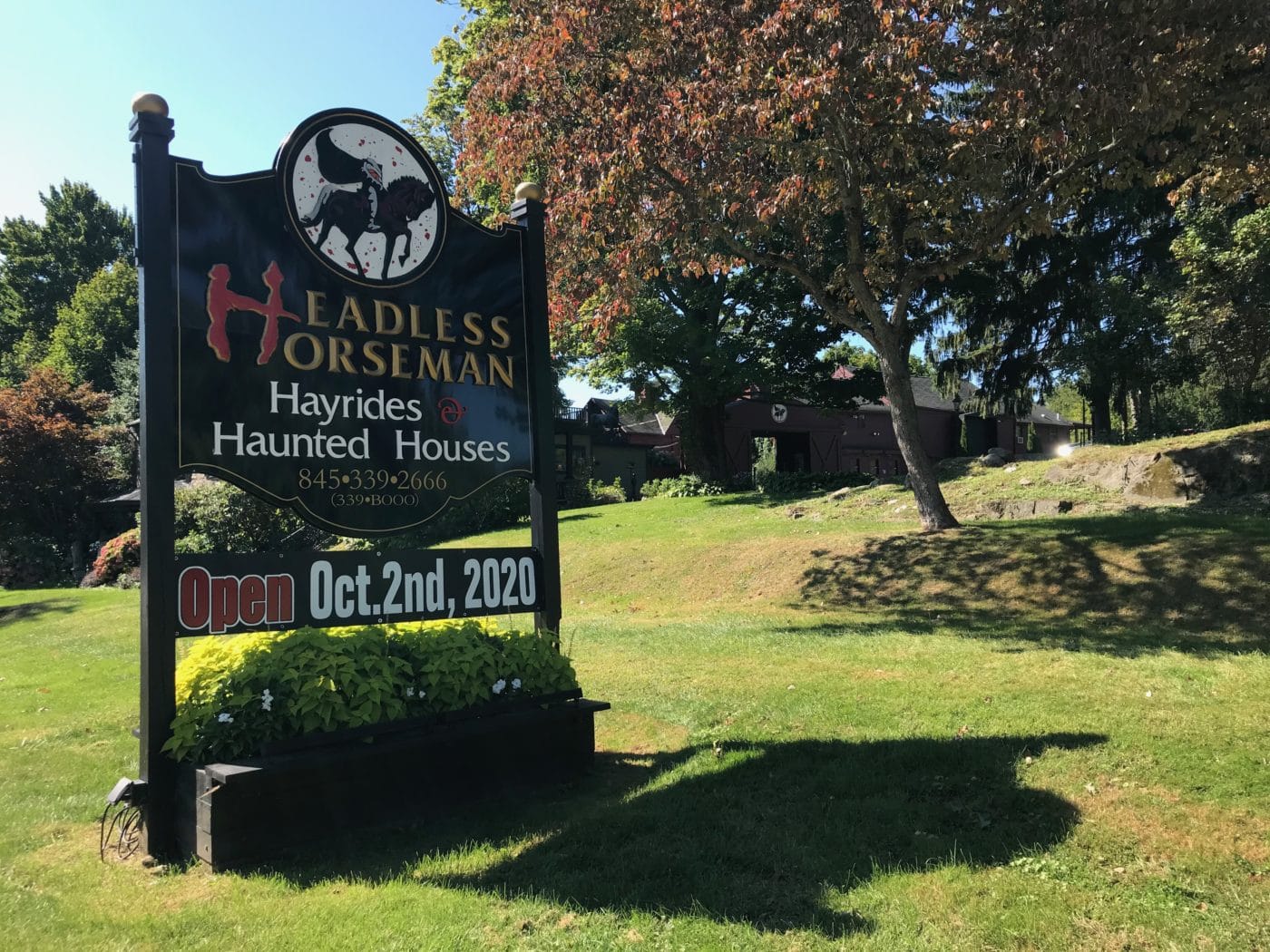 At some point the fall season shifts from an image of fuzzy sweaters and soft candlelight glow to an eerie, creepy Halloween world. Double M Haunted House in the upper Hudson region will open its "Dead End Road Drive-Thru Experience." You can enjoy cider doughnuts and other snacks in the comfort of your car. The Headless Horseman in the mid-Hudson has replaced their usual hayrides for a drive-thru experience that promises a terrifying thrill. Blood Manor, a haunted house just outside of NYC, will allow small groups to enter haunted rooms one at a time. Before entering the attraction, all guests must have their masks on and temperatures checked. Spooky season persists!
Sleepy Hollow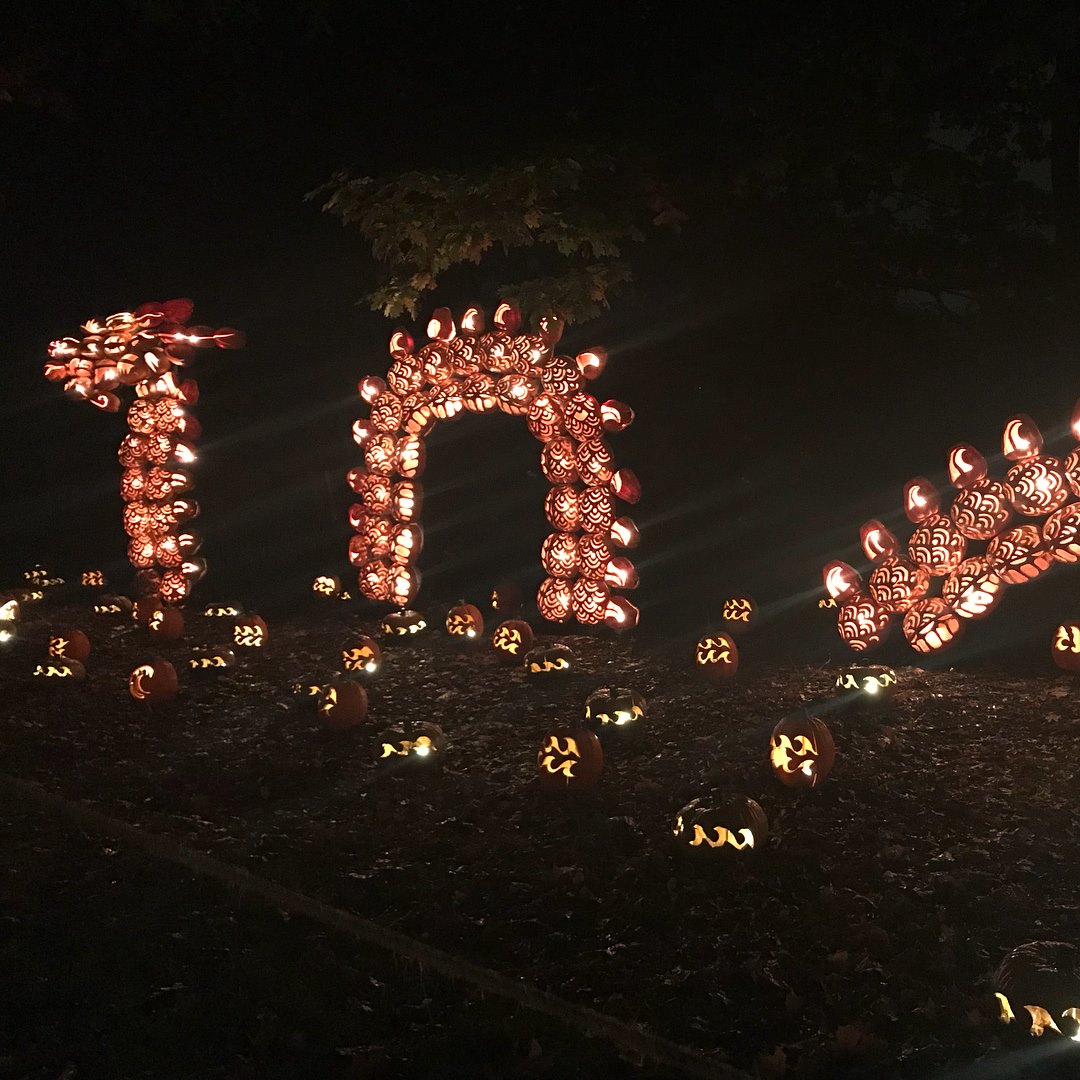 Due to the pandemic, most of the usually crowded Sleepy Hollow events have been canceled, but the Great Jack O'Lantern Blaze lives to see another year. The site will operate with socially distanced rules in place and a reduced capacity of 67 percent. To ensure masks are in place at all times, there will not be food or drinks welcomed or served. No walk-ins are allowed, so make sure you have your tickets purchased online beforehand. See this list here for more information on the remaining events that plan to continue this year.