Feel like you've seen a lot more cyclists cruising around the Hudson Valley lately? It's not just your imagination. Data from the Dutchess County Transportation Council shows a 67 percent increase in average daily bike traffic on the Dutchess and Harlem Valley rail trails. The pandemic has led to a pedaling boom both locally and globally, with people looking to the trusty two-wheeler as a safe, eco-friendly way to commute, exercise and have fun outside.
It's thrown the local cycling scene for a loop, though. Local bike shops have been slammed, leading to stock shortages of all bikes, but especially the more affordable ones. An international bike shortage has made restocking all but impossible this year. And some biking advocates in Kingston say that state police have targeted cyclists of color—an issue that's been documented in Oakland, New Orleans, and Washington, D.C., among other cities.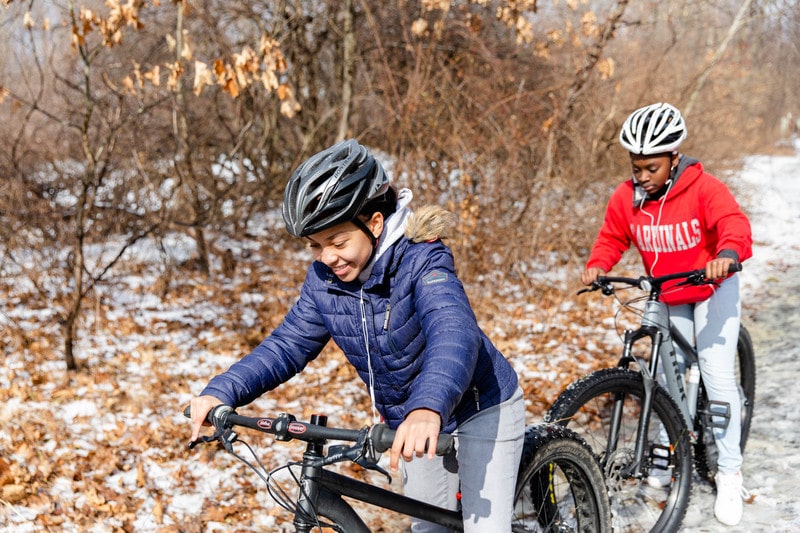 Yet the interest in cycling shows no signs of slowing down. And bike shops, advocacy groups, nonprofit organizations and local governments will play a big role in whether biking is accessible to everyone in the Hudson Valley, not just the region's most privileged residents and visitors.
Here's how the Hudson Valley prepped last fall and winter to make sure cycling is available to all when bike traffic picks back up again in spring.
Getting more bikes on the road
Bike shops didn't want customers to leave empty-handed again this year. Some local shops, like Utility Bicycle Works in Kingston, pre-ordered bikes for the upcoming season, something owner Bryan Richardson said he had never needed to do so early before.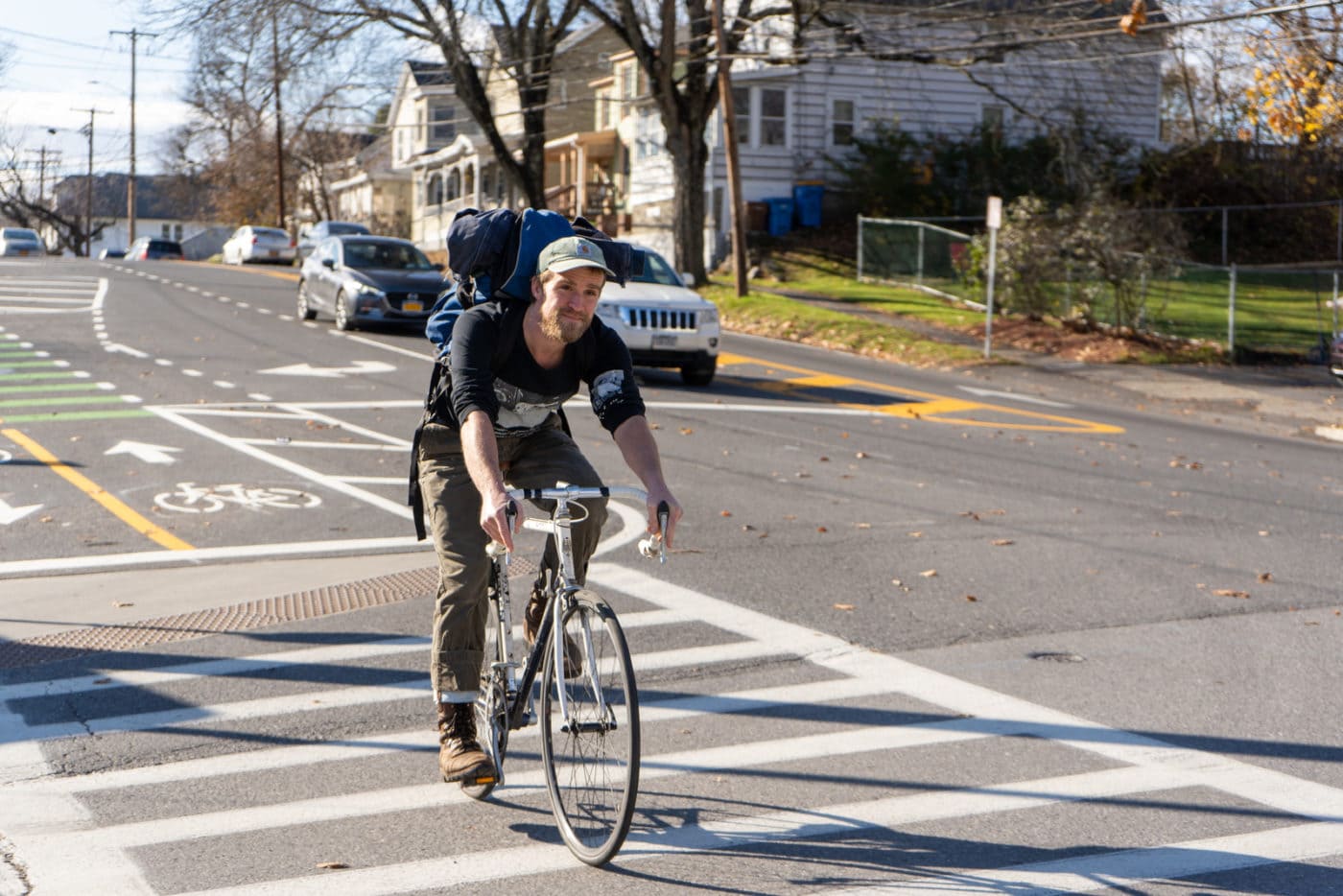 "Usually I have them built over the winter and ready for the first sunshine of spring, but I probably won't have delivery until between March and May," he says.
As people dug old bikes out of their garages and barns, Richardson got creative in dealing with a parts shortage and a five-fold increase in demand for repairs at his shop. Where he once would replace damaged tubes, he's now been patching them and saving new parts for bikes that need them most.
Getting old bikes road-ready is an approach other organizations are using to make cycling accessible, as well. The YMCA of Kingston and Ulster County has run free bike repair clinics and a bike reuse program for essential workers and in-need residents of Ulster County. Over in Newburgh, Jerrod Lang, owner of Blacc Vanilla Café, hosted his second-annual youth bike giveaway in September and has plans to offer bike tune-up vocational training through the Newburgh Enlarged School District.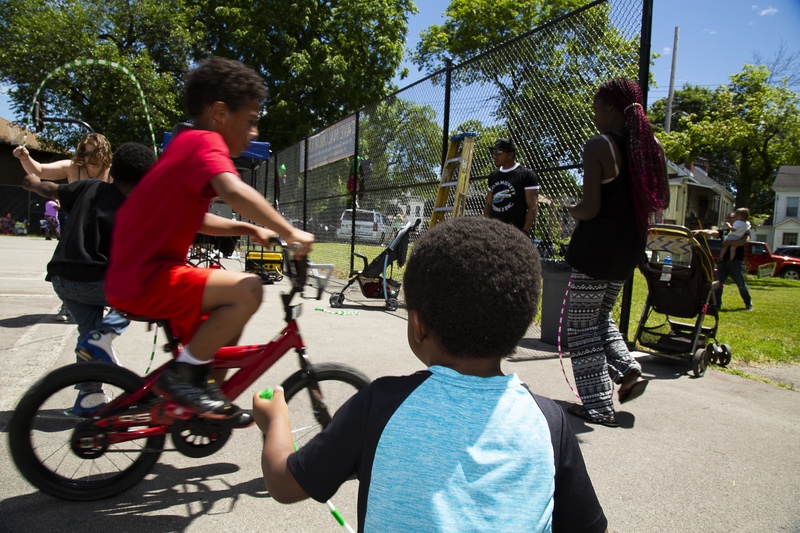 Welcoming and protecting new cyclists
It's not just the bikes that need a little help getting road ready — it's also the new cyclists. People getting on a bike for the first time ever (or in awhile) don't always know the rules of the road or how to wear a helmet properly, says Michael Hays, president of the Rockland Bicycling Club, which saw a 35 percent increase in membership in 2020 over the year before.
"We would like to be able to serve that community [of casual, inexperienced riders] a lot better," he says. "We hope to teach safety and group riding at a real basic level next spring, assuming conditions are at a point where people can do things together in smaller groups."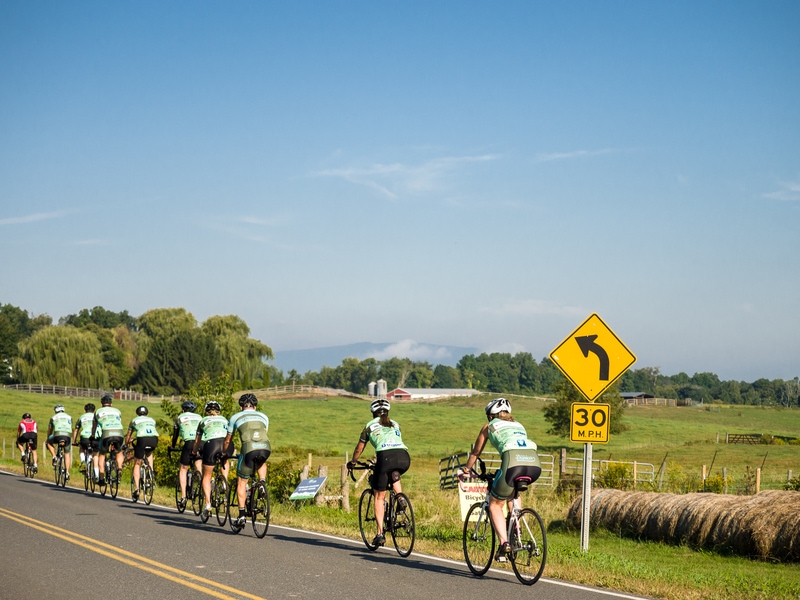 Bike Friendly Kingston has also made efforts to welcome and protect the growing community of cyclists. It's been hosting "slow rides," laid-back community rides open to cyclists of all levels, every Thursday. The group has also teamed up with the local YMCA to give away bells and lights, which New York State requires on bikes. (Scenic Hudson, which was recently named a Bronze-level Bicycle-Friendly Business by the League of American Bicyclists, also contributed to the initiative.) Making sure everyone has a legally compliant bike could help new cyclists, and especially riders of color, avoid getting ticketed by the police.
Reshaping the community around cycling
Streets in the Hudson Valley, like in most parts of the U.S., were designed with cars — not bikes, or even pedestrians — in mind. That's something the Newburgh Transportation Advisory Committee (TAC) has worked on improving, says committee co-chair Naomi Hersson-Ringskog, who's also the founder of the Department of Small Interventions.
The group continued its "Critical Mass" bike rides on the last Friday of every month through fall, even through the pandemic, to encourage safer streets. The TAC also planned to do a bike demonstration and coordinate with the Department of Public Works to figure out places to put bike lanes this spring.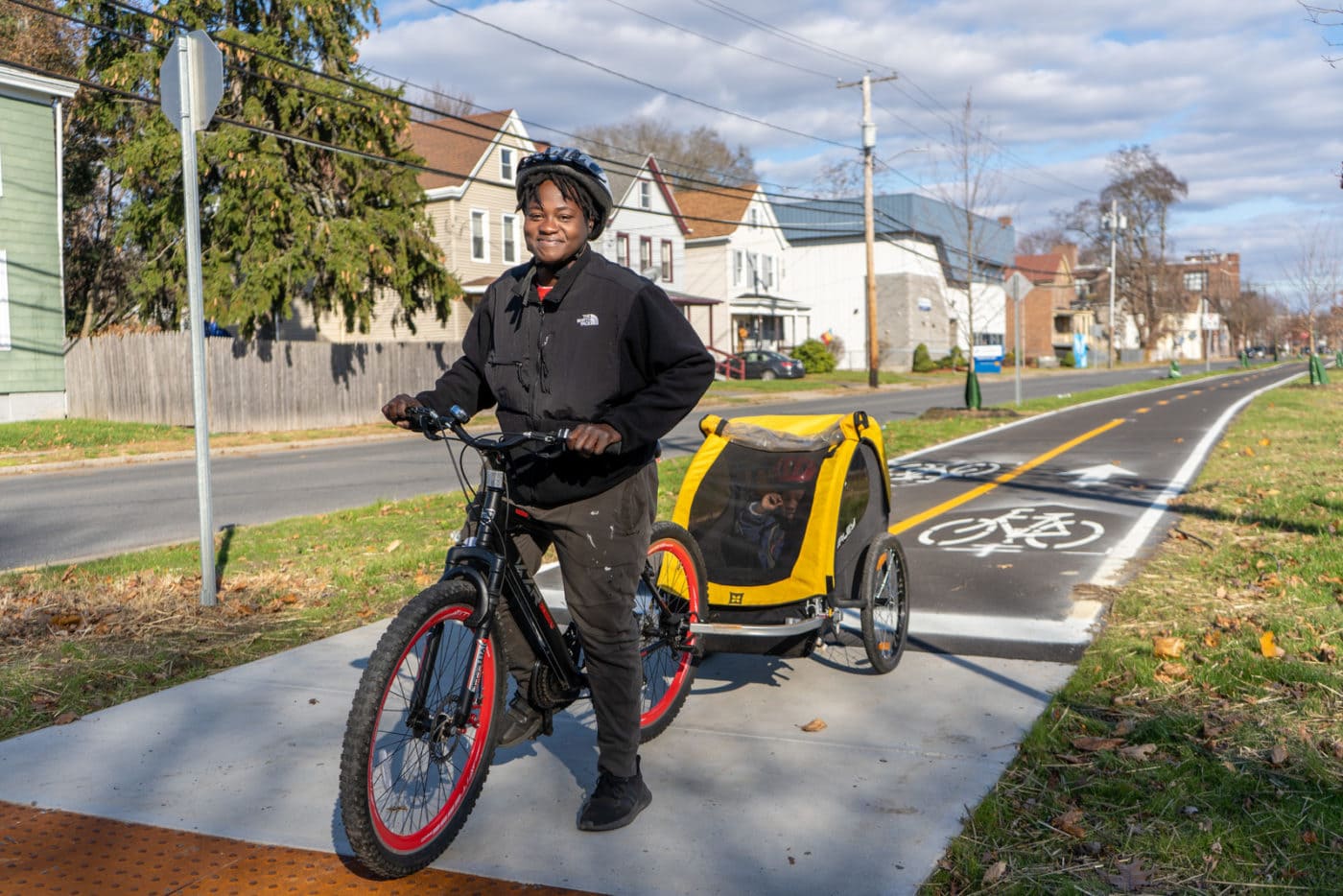 Across the river, the City of Poughkeepsie held a one-day bike lane demonstration project in August. Dutchess County is finishing an extension of the Harlem Valley Rail Trail from Millerton to Columbia County and starting the design process for an urban trail through Poughkeepsie. It also continues to improve its Bicycle Parking app.
Making the Hudson Valley a safe, welcoming and dynamic place for cyclists now and after the pandemic requires a multi-pronged approach. "It's all interrelated," Hersson-Ringskog says. "You need to build momentum from many different projects so that it can be holistic and be inclusive. You have to have youth involved, you have to have repair options, you have to have advocacy."