Some Northeastern farmers have begun carefully shifting back to an age-old land management technique. It's one that relies on a combination long considered taboo in the U.S.: grazing animals and the woods. Silvopasture, or the practice of raising livestock on woodland, is starting to catch on as farmers seek more sustainable options. Done right, experts say, it could be better for the environment and productivity alike.
In 2019, silvopasture accounted for roughly 15 percent of the world's grazing land beyond the U.S. Researchers pegged it as one of the top ways to slash global carbon emissions, thanks to the incorporation and long-term management of trees. It's also just a much more efficient use of land, advocates say. But at the moment, woodlands that encroach on farmland in the U.S. are more often than not neglected or considered no-go zones.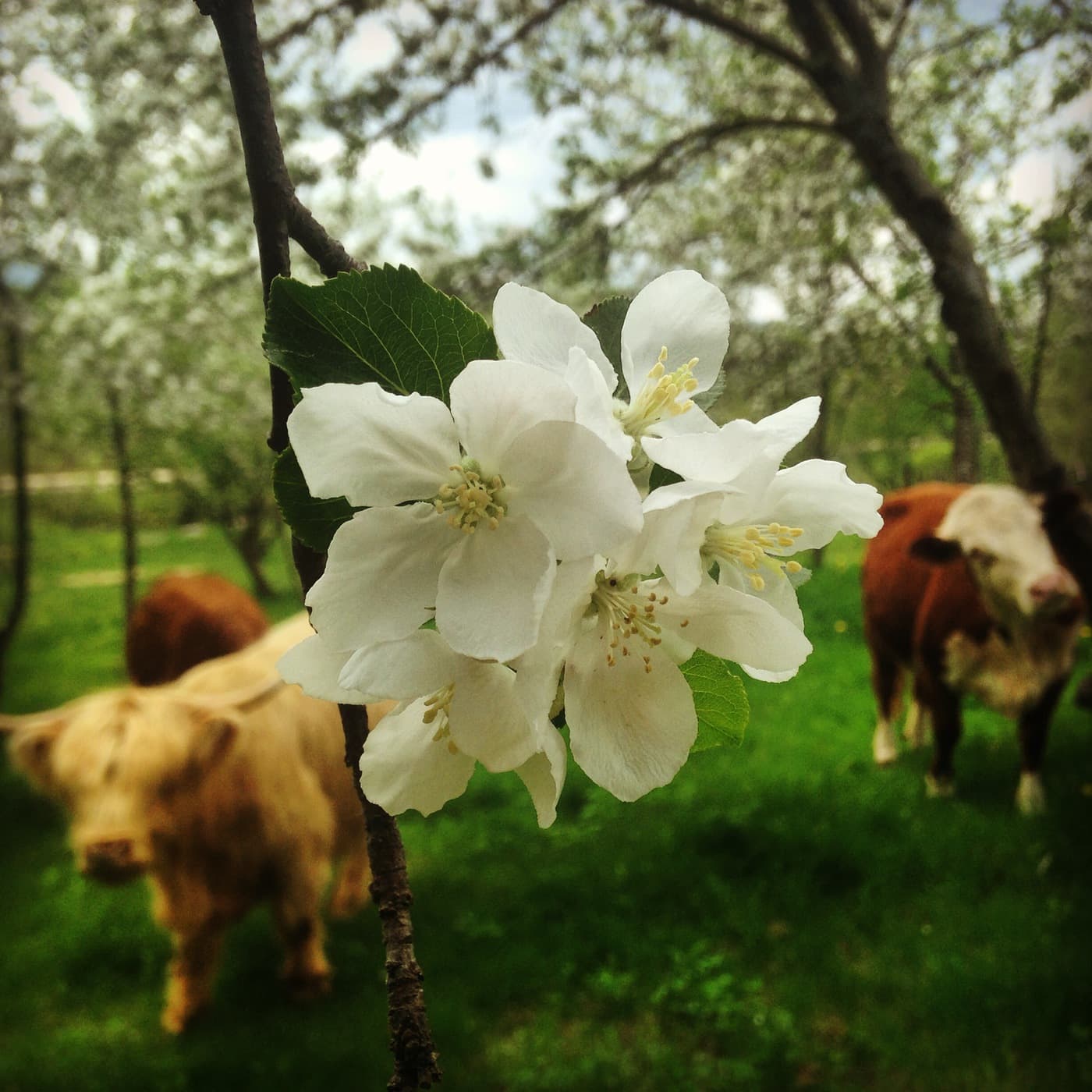 Sustainability-minded farmers are hoping to see that change. The climates along the Eastern Seaboard make states like New York well-suited for this type of farm system, and experts say silvopasture can transform "marginal" woody areas into thriving woodland that exists symbiotically alongside farm animals. This is done either by adding trees to an existing open pasture or by starting with a wooded area and thinning it out.
"[Silvopasture] uses nature as a model to really make sure that we're producing things for the long run," says Gabe Pent, a specialist and researcher with Virginia Tech's agroforestry division. "We're looking at developing interactions between the different components of the system that helped that land be more productive and more healthy."
A farmer might, for example, choose to plant nitrogen fixing trees, which take nitrogen from the atmosphere and turn it into something usable to the surrounding plant life. Black locust trees are a popular choice. "That can provide some benefit," Pent says. "You've got the different types of roots in the morphologies of trees and grasses that exploit nutrients at different levels and in different ways within the soil. And so you might see less erosion or you might see better nutrient utilization because you've got that niche there."
Grazing animals keep the foliage under control, eliminating unwanted vegetation as they feed themselves and move around, trampling the ground. In turn, the trees provide them much-needed shade in the hot summer months and protection during storms. When the land is healthy, the animals are happy. That synergy can have big payoffs.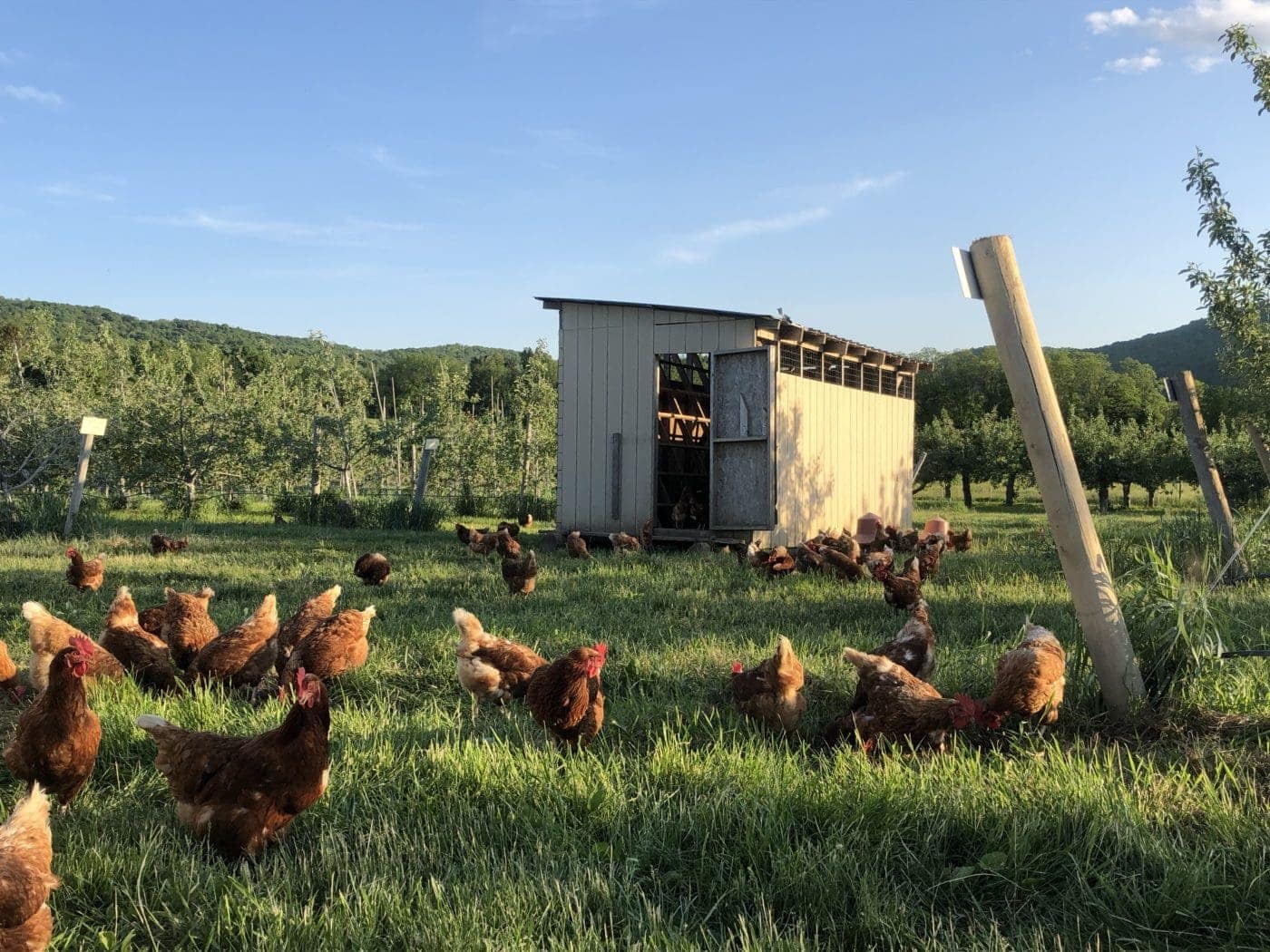 Grass farmers like Dustin and Kassie Gibson, of Gibson Family Farm in Valley Falls, N.Y., have seen this firsthand. The Gibsons shifted toward silvopasture about 5 years ago, Dustin Gibson says, starting off with 10-12 acres of woods that "weren't super eye appealing" and gradually increasing to their current 75 acres. They run hogs, cattle and ewes, and manage an additional 400 acres of non-silvo grassland and cover crops.
While the cows and sheep are daily grazers, moving every day during the grazing season so they consume only the top half of the plant material in a given section, the pigs — which have the potential to be destructive if left unchecked — are reserved for jobs that require a little extra dirty work. When they are used, it's typically "to clean out undergrowth or knock down vegetation," and they're not put back in the same spot twice in one year, according to Gibson.
The results have been great overall, Gibson says, noting that the system has allowed them to build soil health and manage the land without chemicals. "It works really well, doing it that way," he said.
And the numbers seem to back it up. According to a study authored last year by Pent, a successful silvopasture system can boost the productivity of a patch of land by a whopping 42-55%. Even Pent himself was surprised by the findings, he says. He analyzed a trove of existing research on silvopasture to reach this conclusion, finding that such a system can significantly outperform conventional pastures.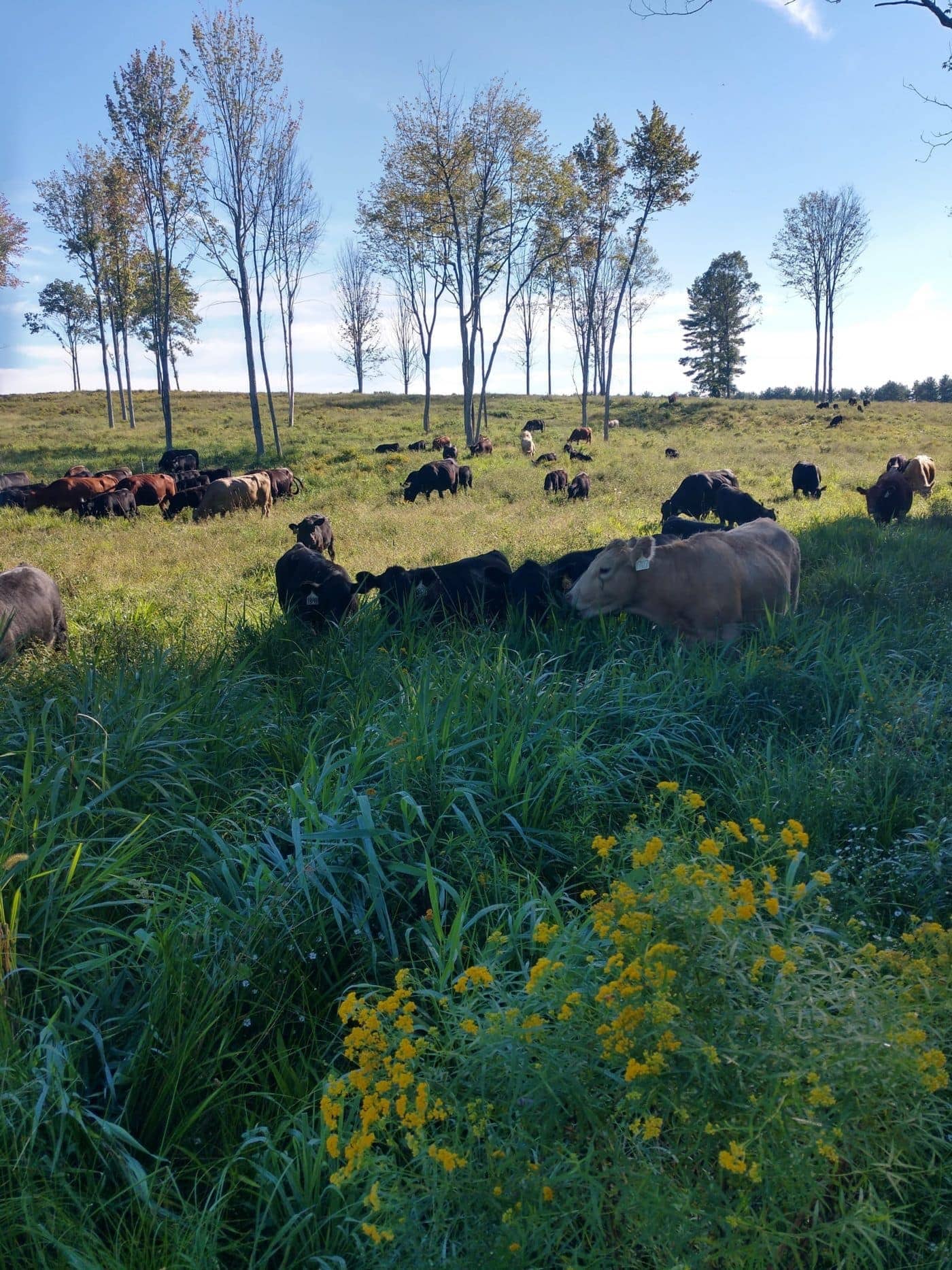 Make no mistake, though: it's no small undertaking. Proper silvopasture balances long periods of grazing with extended periods of recovery, moving the animals constantly to avoid the destruction of any given area, as Brett Chedzoy of Cornell's Cooperative Extension explained during a recent webinar hosted locally by the Columbia Land Conservancy.
Failing to rotate livestock could lead to environmental ruin in the form of overgrazing — something upstate New York has itself experienced in the not-so-distant past. Under what Chedzoy referred to as "your grandfather's woodland grazing," improper management meant "our woods were slowly being grazed to death." As a result, the practice of mixing grazing animals and wooded land has been actively discouraged for the past several decades. Silvopasture, however, aims to stay several steps ahead of the destruction scenario.
Picture it like the spaces on a board game: livestock will graze in a designated spot one day and move onto another on the next, allowing the previous area to recover before it's grazed again. With dozens of grazing paddocks across hundreds of acres and cattle on a daily rotation, Chedzoy said, using his own operation as an example, "it could be 100 days before our animals are grazing in the same spot again."
Finding the sweet spot takes a lot of trial-and-error, and even the best-prepared farmers are sure to experience some setbacks. "The first couple times, we overthinned the woods," Gibson says, and extreme weather events like wind storms that have battered New York in recent months can take out dozens of trees in one sweep. But once that silvopasture does take hold and the land starts to show its abundance, Gibson says, it all feels very worthwhile.
"We're trying to be good stewards of the land," Gibson says. "We're not only trying to make healthy food, but take care of the land, too."
Cheyenne MacDonald is a science and technology journalist based in the Hudson Valley. She leads tech coverage at Screen Rant and runs a science newsletter, the perpetual stew, in her spare time. When she's not writing, you can find her in the woods.