On Sun., Oct. 22, nearly 100 people are expected to parade dressed as witches in Tarrytown for the SUP Witches 2023 event. But this is no walk through the park: They will be floating on paddleboards in the Hudson River.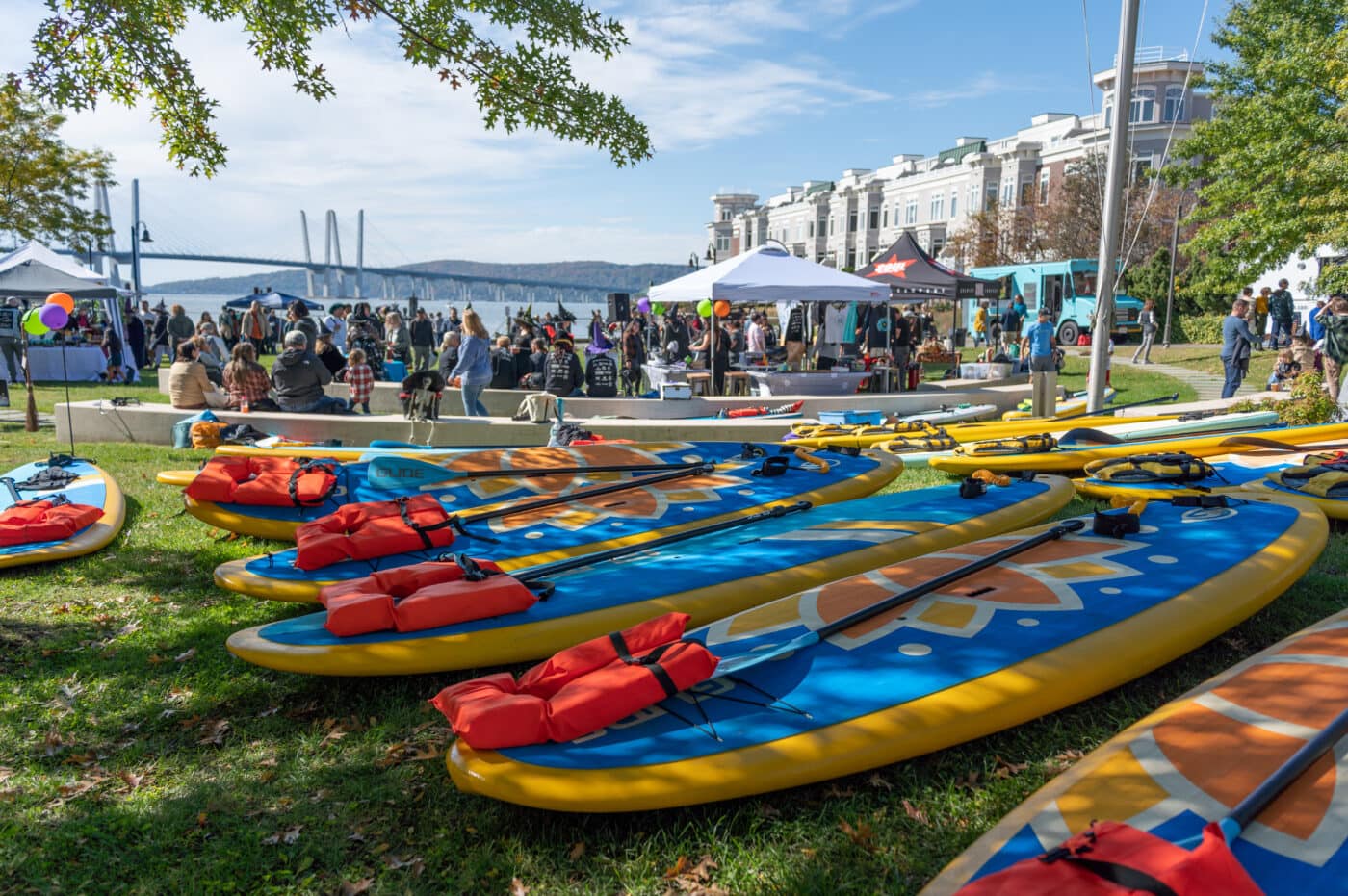 Tarrytown is home to the scary tale of the headless horseman. Local writer Washington Irving wrote the short story it emerged from, The Legend of Sleepy Hollow, in 1820. The action takes place in 1790, and Irving was likely inspired, according to the New- York Historical Society, by the tale of a German mercenary soldier who was fighting for the English in the Revolutionary War and lost his head around Halloween of 1776.
Since then, the villages of Sleepy Hollow and Tarrytown have become famous for their Halloween celebrations. Events include pumpkin-carving, displays of lights and decorations, haunted hay rides through Sleepy Hollow Cemetery, and historians giving tours. "Sleepy Hollow is a Halloween town," says Tara Scheller, who organizes the SUP Witches paddle, the latest annual tradition.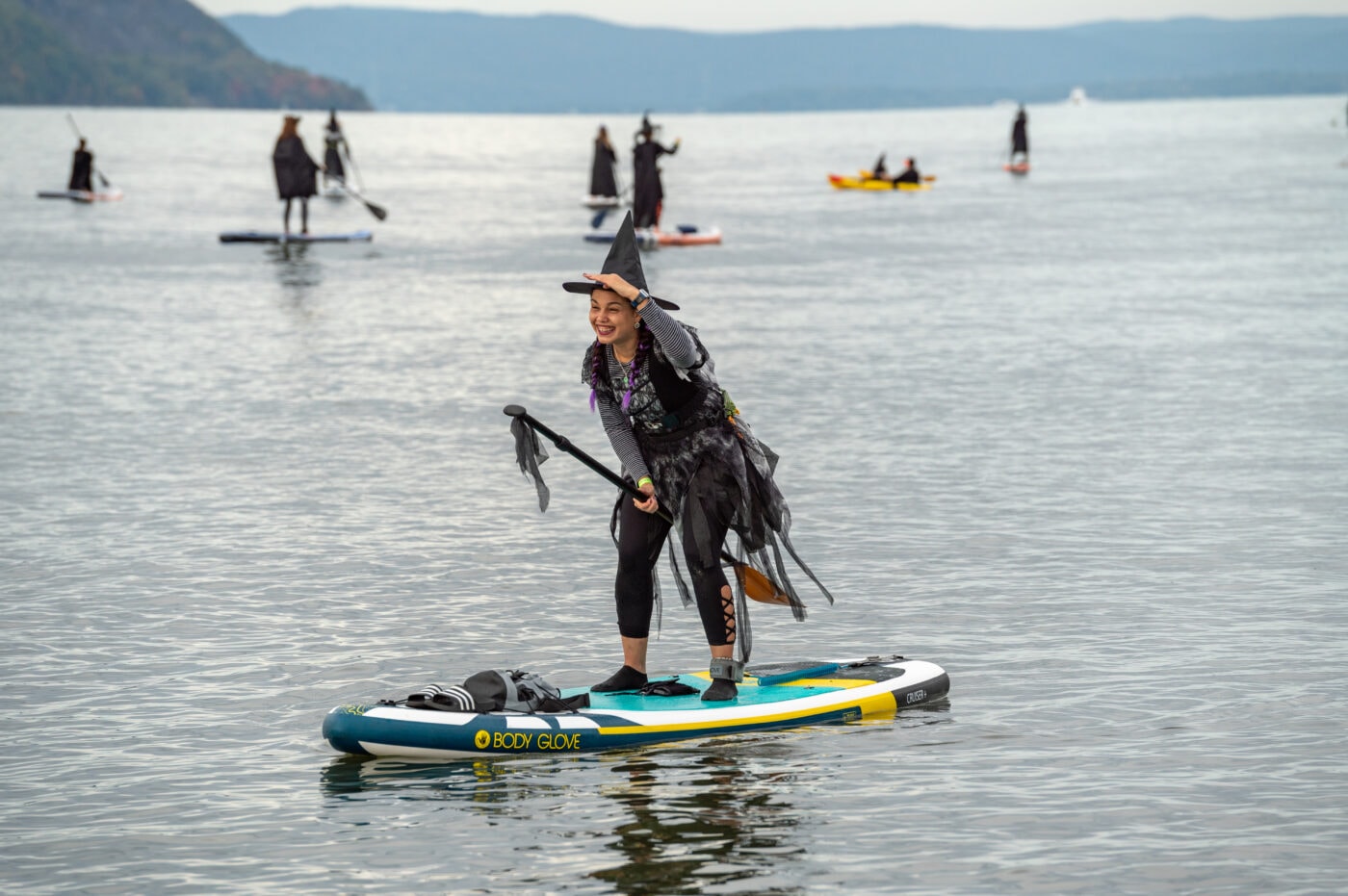 SUP stands for stand-up paddleboarding and refers to a yoga class that takes place in a water body where the instructor and participants do the yoga poses on a paddleboard. The water's constant movement challenges core muscles and body balance, says Scheller, who founded Rivertowns SUP & Yoga Studio. A certified yoga and paddleboard instructor, she says the most important thing for her about SUP yoga is to help her students overcome any fears they might have.
The first local edition of the witches' paddle took place in 2020, with 16 costumed people taking part, says Scheller. A year later, there were more than 50. Last year, 80-plus witches appeared for the celebration, and a similar attendance is expected this year. The most important thing is that the event helps to "build community," adds Scheller. Similar costumed paddles have been cropping up in many cities across the United States.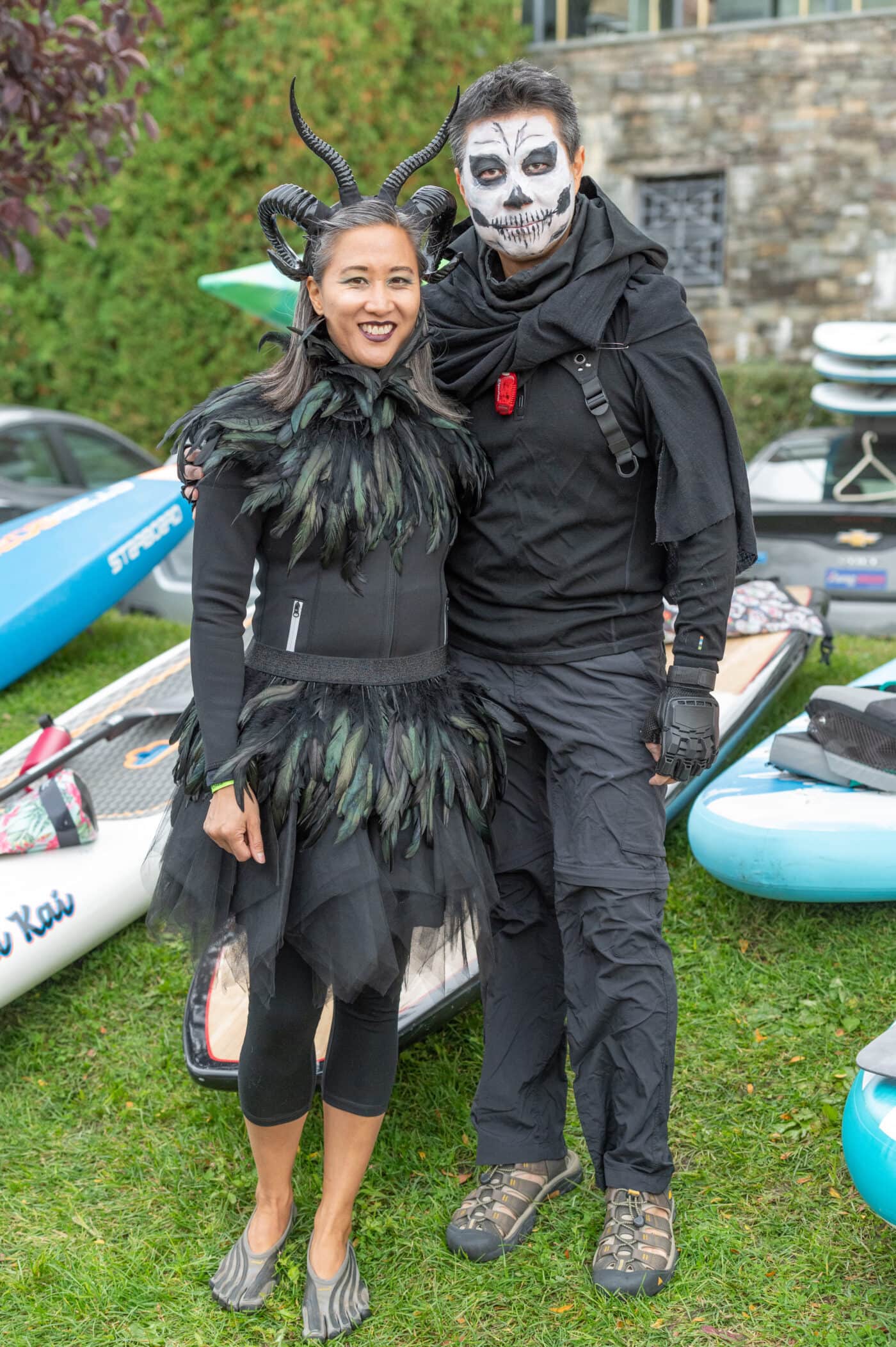 Scheller says that this year, the parade will feel like "more of a festival," with local vendors, food trucks, a beer tent, and live music. Plus Soul Brewing Company of Pleasantville is brewing a special beer for the event, and there will be storytellers recounting the tale of Sleepy Hollow.
Halloween "has many different meanings from an anthropological perspective," says Phillips Stevens Jr., an emeritus anthropology professor at the University at Buffalo. He explains that in the Northern Hemisphere, there have been many celebrations and festivities around the time the Taurus constellation is brightest in the sky. This period for the constellation — also known as Messier 45, the Pleiades, or the Seven Sisters — signaled a time of harvest and plenty, as well as a moment when spirits walk the earth.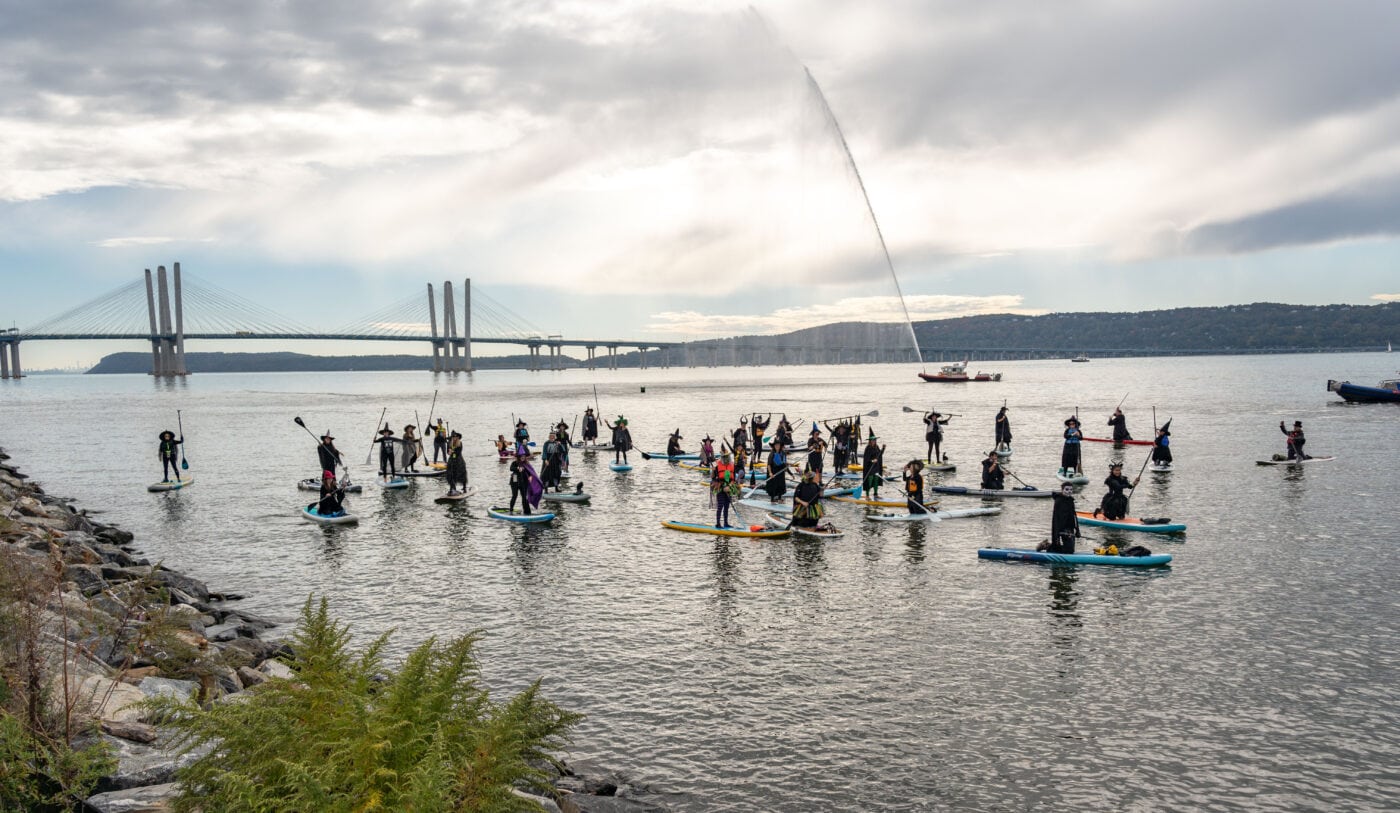 In this country, Halloween combines two older celebrations, Stevens explains. First, there was the ancient Celtic festival of Samhain, when people would light bonfires and wear costumes and "carved large turnips or gourds with fearsome faces and fire candles inside" to keep spirits away. (The latter tradition continued in the Americas with carved pumpkins.) Second, there is All Saints Day or All Hallows Day, celebrated by Catholics on the first of November to honor sacred ancestors.
Still, witches flying or paddling across the Hudson on Halloween is a much more recent development. Worldwide, most cultures have traditions of individuals with supernatural abilities. The idea of a woman dressed in black with a conical hat and a black cat comes from the early 18th century, says Stevens. At that time, they were avoided and represented the worst fears of humanity.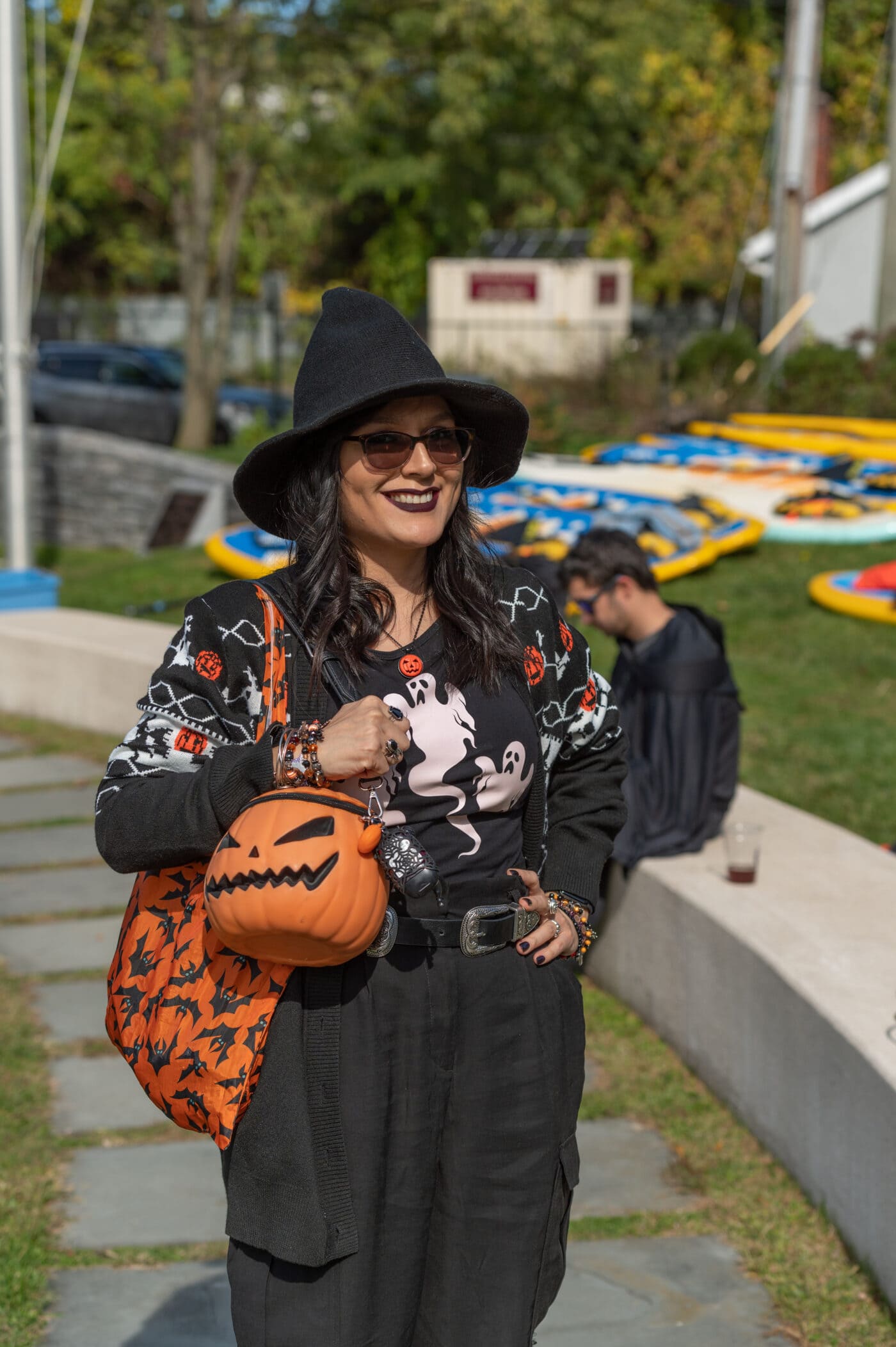 These witches evolved from folklore in the Middle Ages and the brujas of the Spanish Inquisition in the 16th and 17th centuries, when African women were too often demonized with similar accusations. Stevens adds that these witches were "fearsome creatures that combined the worst fears and a few fantasies." He adds that "witch is not a gender-based term." Around the world, both men and women can be witches. However, historically, many more women have been accused of witchcraft, "and that reveals some things about the society," explains the professor.
But how did witches become benign and celebrated in today's popular culture? "We have to consider the role of popular literature in shaping cultural perceptions," says Stevens. For several decades, movies like The Wizard of Oz and television programs like "Bewitched" and "Charmed" changed the idea of witches being "old hags" to "beautiful young women who use their power for good."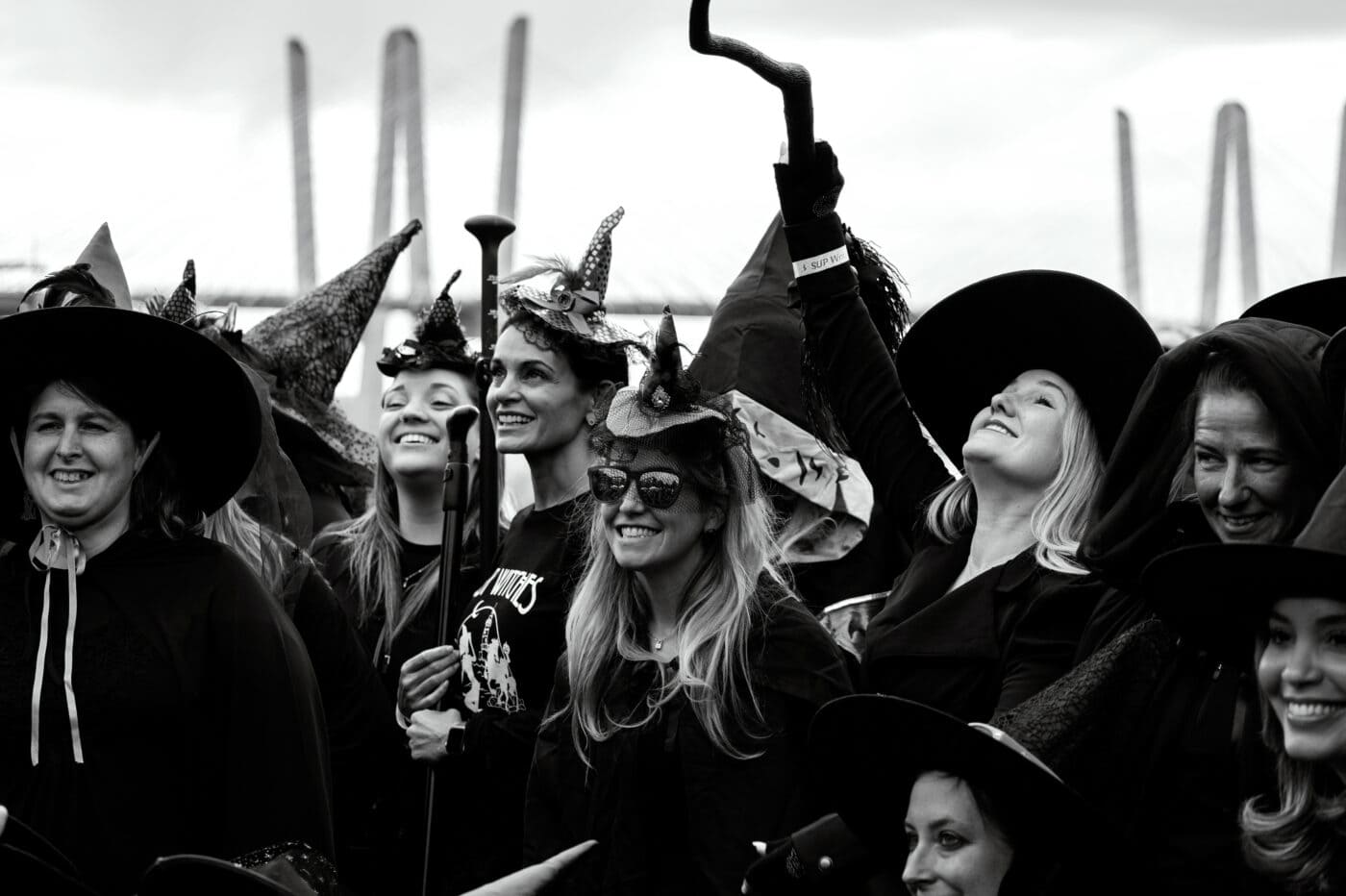 In the United States, he points out, Halloween developed as "a festival for children…a Mardi Gras for kids." It is an opportunity to feast on food like candies that are typically restricted, and to playfully dress up as famous or fictional characters.
Tara Scheller says that "witches float on brooms." In the SUP Witches event, there is a connection by "floating on the water." Halloween offers "an opportunity to dress up and potentially be something you wanna be." The most important aspect of the event and the fall celebration, she adds, is "the fun."
Santiago Florez is a Colombian journalist, educator, illustrator and anthropologist based in New York City. He worked in the education department of the American Museum of Natural History and recently completed a master of arts in bilingual journalism at the Craig Newmark Journalism School. His work has been featured in Audubon, Eos Magazine, El País, and Herchinger Reporter, among others.