Let's face it: most of us cannot live without our cell phones. We easily spend hours staring at the device in our palm, tending to emails, news alerts, and those ever-addicting social media notifications.
Yet more people are making it a priority to unplug from the digital world and go outside whenever possible — and the benefits of this are very clear. Research has shown that spending time in nature boasts many proven benefits, lowering those pesky cortisol levels, improving brain functioning and creativity, and offering a boost of vitamin D, just to name a few!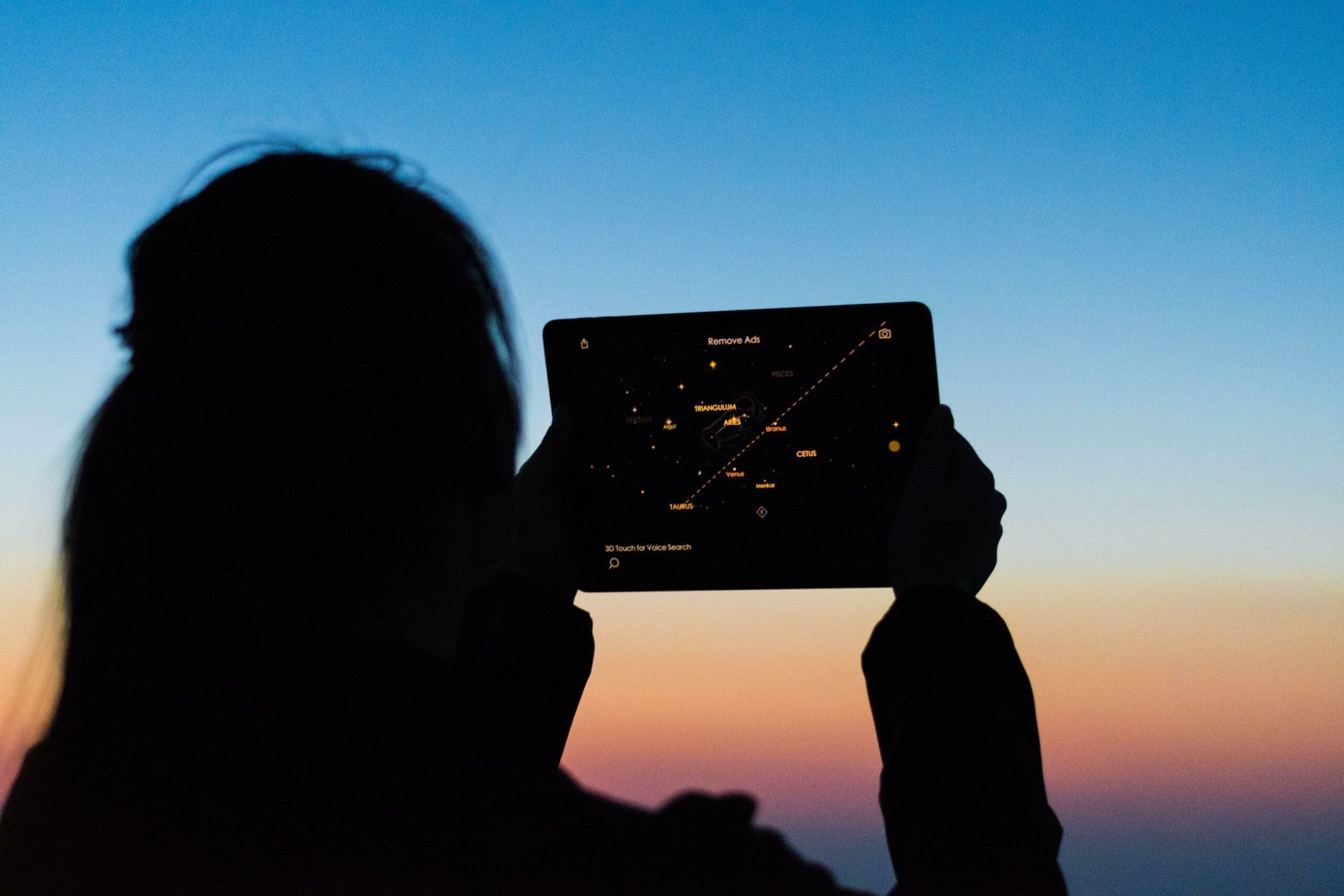 And while our cell phones have the reputation as an optimal distraction from exploring the world around us, there are actually unexpected ways we can use our devices to enhance our experience when we venture outside.
One way is by utilizing specific nature-centric apps that have been developed to inspire and even enhance our connection with the natural world. We've rounded up a list of our favorite apps that are a perfect companion for your next adventure in the Hudson Valley.
For the Bird Watchers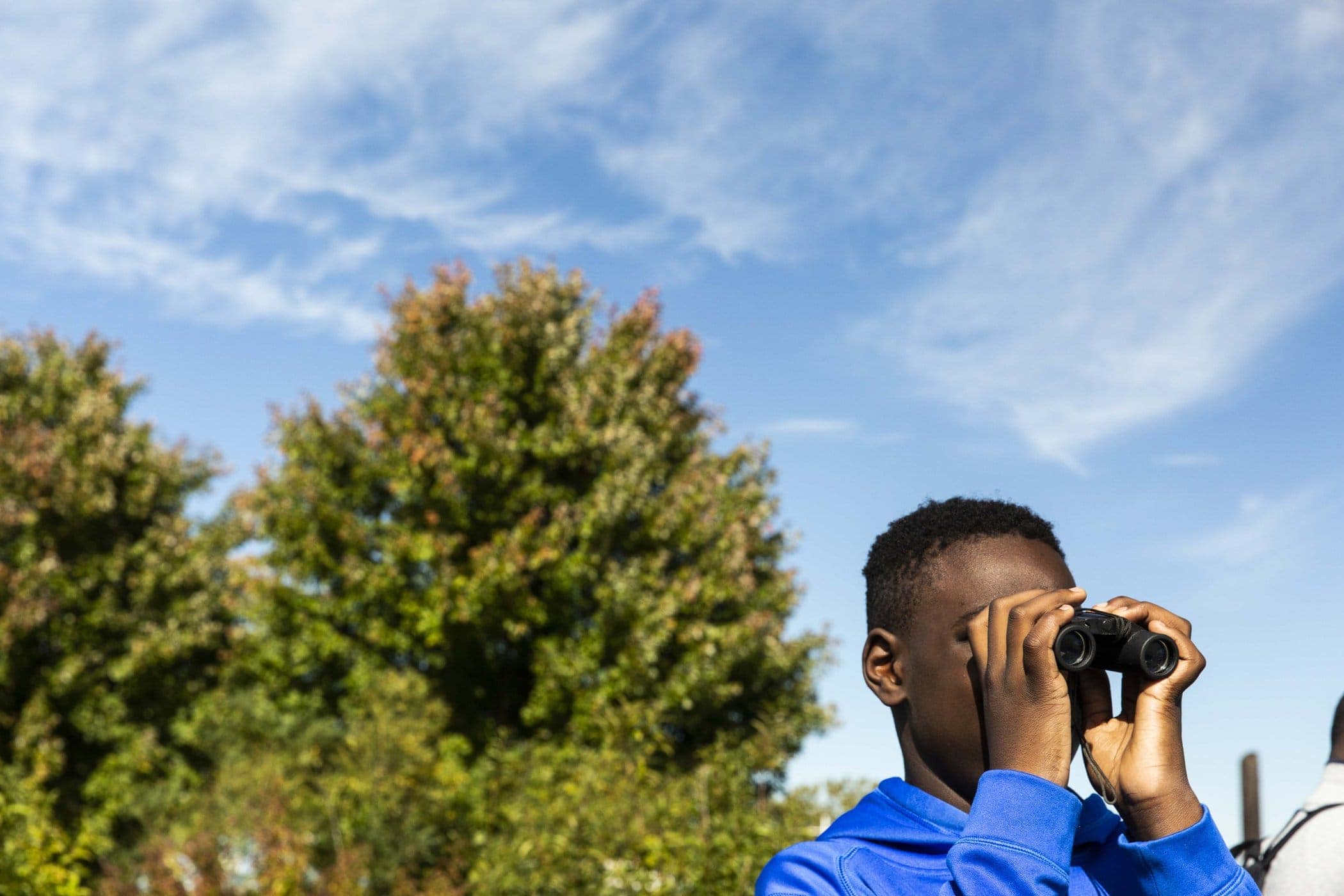 eBird
Perfect for those who are new to bird watching and want a no-fuss way to log their sightings. The app features a massive database of bird species around the world — but don't worry! That impressive list is quickly narrowed down once you set your current location. Use the GPS tracking feature to make a note of the location of your bird sighting and the app will alert you in real-time if that species is a rare find in that area. As you continue birding throughout the seasons, the app will store your notes and birding footprint as you go, so you can look back on your most unique sightings throughout the year. Easy to use and kid-friendly, this app is a perfect accessory to your favorite birding binoculars.
Merlin
This app will take your everyday bird watching to another level. Like eBird, Merlin's interface makes it easy to set your current location on an interactive map and download a complete list of birds in your area, complete with photo identification and a short profile for each species. The best part? Tap the 'sound' button under a bird of your choosing and you'll hear a real-life recording of each bird's unique bird song and call. It even distinguishes between male and female calls. You can also make your own recordings of birds you hear in the great outdoors. The app will listen to your recording and match it to the exact bird in real-time. You may be surprised to see which flying friend is really behind that sunrise twitter coming from the depths of the forest or even in your own backyard!
For the Plant Geeks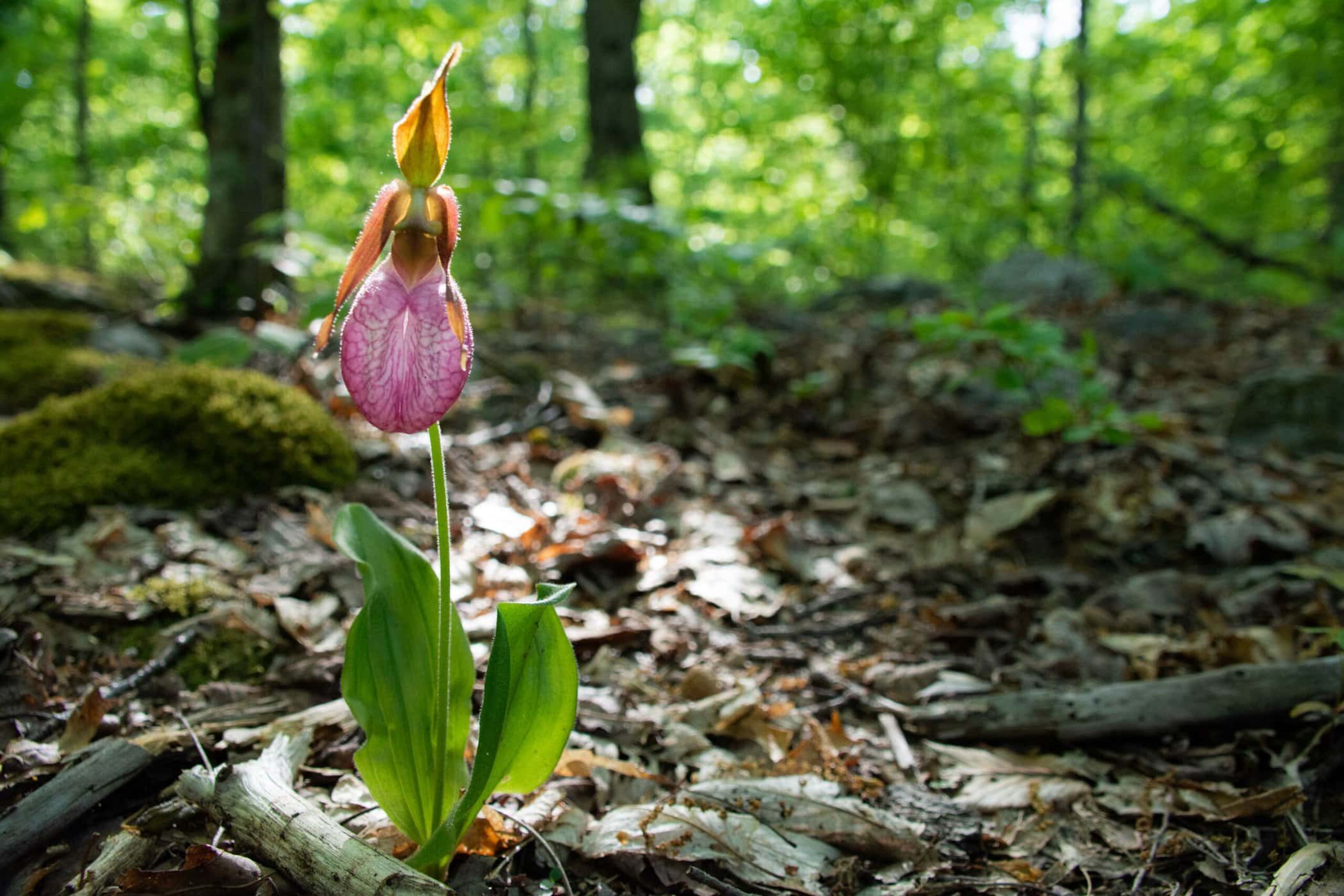 Seek by iNaturalist
Ever wonder what that funky looking fern on a hike is called? Curious what that dazzling new bloom is in your garden? This app is a quick way to get some answers. By enabling this free app's access to your phone camera, you can take a photo of any plant or flower and with one tap to learn its species profile. It will also list other plant species that may grow nearby or tell you if you've found a rare species in that area. Get your kids involved and try out the 'challenge' feature — an interactive scavenger hunt that gives you a category of species (think pollinators or wildflowers) to capture on camera. Compete with friends to see who can be the first to snap photos of the most species. The app automatically logs a history of all your wild finds that make it easy to look back at later. Who knew there were almost 500 types of native plants in the Hudson Valley?
Picture This
This app takes identifying plants one giant step further. Unsure why your garden just isn't flourishing like it used to? This plant-centric app can identify signs of diseased plant roots or pathogen infestations with just a quick snap of a photo and even offers guidance for care. The app will also note if you've taken a photo of an invasive species and will give you a snapshot of their ecological impact in your area. Build a log of your plant findings by storing your photos and save them under the 'My Garden' feature — you'll have a green thumb in no time.
For the Water Lovers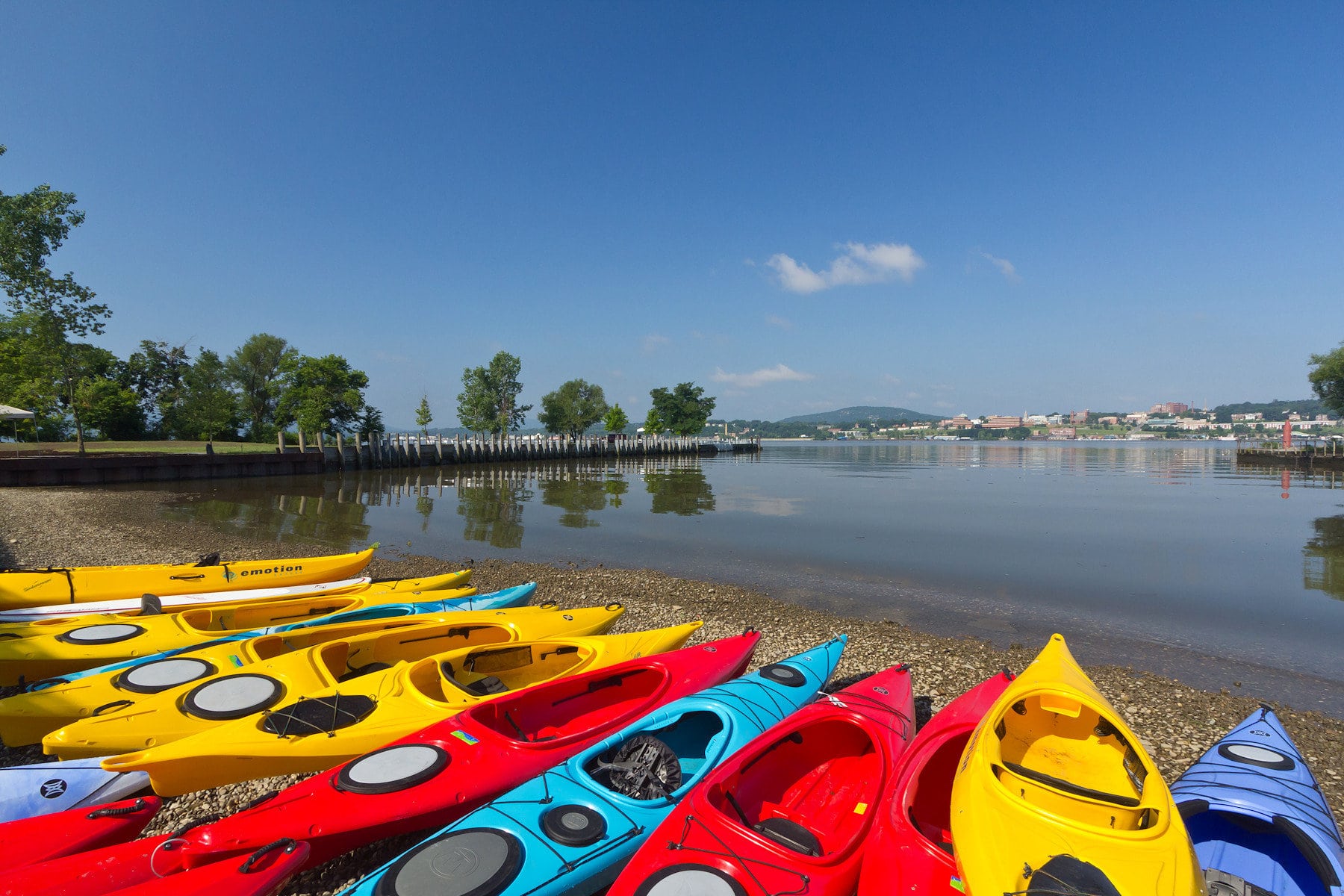 GoPaddling
When you hear the water calling, this app streamlines all the logistics so you can grab your paddle and go. Unsure where you can launch your water vessel? Simply type a city or town into the search bar and watch an interactive map light up with little red dots that indicate the launch points in that area. By tapping on a red dot, the app will also give you a photo and detailed information on that launch point. Details such as free parking, seasonal bathrooms, a permit requirement, or if food is available close by — because what is a day of kayaking without a bagged lunch? Tap the 'directions' button to quickly pull up the launch point location on Google Maps. You can even plan a point-to-point boating trip ahead of time and share with friends who want to meet you in the water. Below the launch point descriptions, you and other users can review their boating experience, give tide reports, and provide seasonal updates to the location. The app is great at updating and adding new launch points and routes, giving you endless possibilities for your next water adventure.
Paddle Logger
If you approach paddle sports with a fitness-forward mentality, you'll want to try this simple-yet-effective free app. Though the free version doesn't offer the extensive features you see in GoPaddling, it's perfect if you want to log your time, distance, and location as you paddle the day away. Tapping the blue 'GO' button starts a timer and a GPS tracker that maps your route as you paddle. Once you complete your trip, you can make notes, add photos of the trip, and even select the type of watercraft you used on the journey. The app will keep those entries alive in a log book, so you can reference your data for future trips — and you can try to beat your last time.
For the Hikers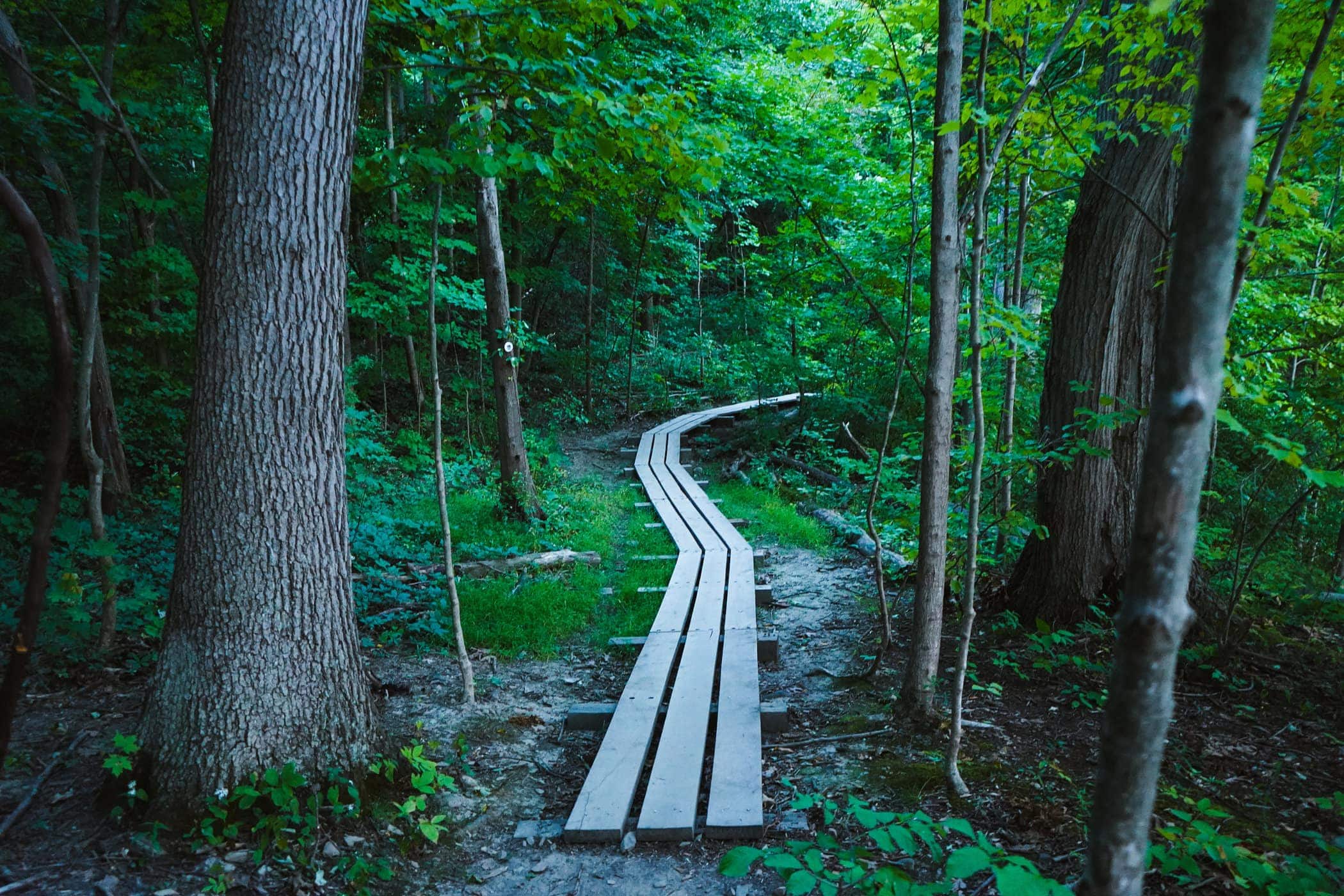 AllTrails
Even the most experienced hikers can get lost or, sometimes worse, miss out on hidden gems like waterfalls, hidden viewpoints, and swimming holes along a trail. This popular app has your back. The trail-finder allows you to search for trails in your area and customize your search with filter options like level of difficulty, trail length, trail features, and elevation — it even filters for treks that are dog friendly! Review trails you've done on their community board, where you'll find other users' experiences, photos, and GPS tracking maps. Use the convenient in-app pedometer to track how far and high you've hiked. Best of all, the GPS tracker still operates without cell phone service, so you won't worry about getting lost on the trail.
Hiking Project
Prefer more of a no-frills hiking app? This free one is your best bet. Right away, the app will pinpoint your current location on a GPS tracking map. Use your finger to move around the map and you'll find ready-to-tap markers for trails nearby, accompanied by a high-resolution photo of the trailhead or viewpoint. You'll be prepared for any unexpected elevation changes by choosing to view a topographical map for your selected trail and you can download any trail map before you start your adventure. Hiking Project also has a killer GPS accuracy and will ensure you're staying on trail, without stealing your attention away from the natural beauty around you.
For the Stargazers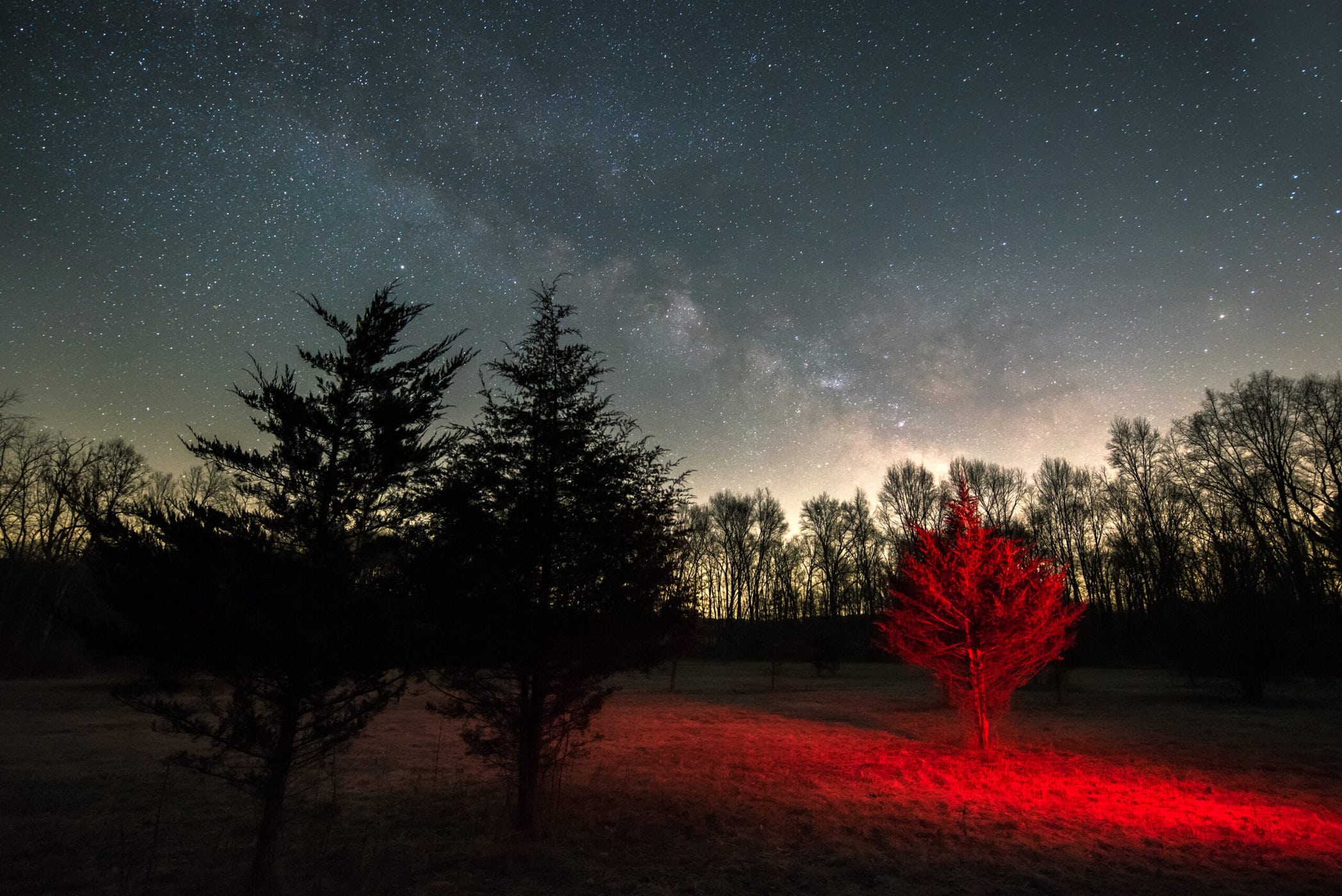 Star Walk 2
Looking up at the sky on a clear night is a magical experience in itself, but this app brings you even closer to the 100 billion stars, colorful planets, and 80-plus constellations that swirl in the mysterious depths overhead. Though the app is completely free, it does not skimp on the interstellar features: Upon entering your location, the app quickly provides an accurate high-def map of the exact night sky you're staring at overhead. Hold your phone up to the sky and the app will superimpose a smattering of graphics that name constellations, stars, and even nearby planets above you. Want to get the facts? Just tap on one of these night sky features and the app will route you directly to its' Wikipedia page and photo for more information. If seeing the interstellar future sparks your interest, you can customize your night sky to show planet movement paths, upcoming meteor showers in your area, and times of dawn and dusk in the coming days. Feel free to stargaze on the go — as you move your phone through the night sky, the app reconfigures and repopulates the features in that area, so you'll never run out of galactic eye candy.
SkyView Lite
Perfect for a first-time stargazer or if a random sighting piques your curiosity. Using your phone's camera, snap a photo of the night sky and tap a specific feature to identify. Although it doesn't provide extensive information on the star or constellation of your choosing, SkyView Lite identifies it instantly and will also throw in some names of surrounding features like additional constellations and stars for you to scroll through. You can adjust the camera filters to hide or add an overlay of constellation artwork, allowing you to really zero-in on a specific section of the sky that you want to know more about. The in-app quiz feature is a great way to test your night sky knowledge and with so much sky to explore, you might want to get the kids involved for an interstellar scavenger hunt.
Nature is always calling in the Hudson Valley, so get out there and plug in!
Kat Merry holds a master's degree in science and spends weekends exploring new hiking trails in the Hudson Valley with her dog and husband. Based in Beacon, she writes for local news publications such as the Highlands Current and MainStreetBeacon.com.