Enjoying outdoor exercise helps boost our immune system and relieve stress, which has never been more important. But while a walk in the woods may keep you healthy on one hand, it also makes you a prime candidate for contracting Lyme disease.
Tick-borne illnesses have doubled since 2004, and New York ranks second only to Pennsylvania in the number of cases, with the lion's share occurring in the Hudson Valley. Fortunately, Millbrook's Cary Institute of Ecosystem Studies is at the forefront of efforts to halt this scourge.
In 2016, the institute partnered with Bard College, the U.S. Centers for Disease Control and Prevention, NYS Department of Health, and Dutchess County Department of Behavioral and Community Health to kick off the Tick Project. Headed by Cary disease ecologist Richard Ostfeld and Bard biologist Felicia Keesing, the five-year study will determine if a neighborhood-based method of tick prevention can prove effective and safe — for people, pets and the environment.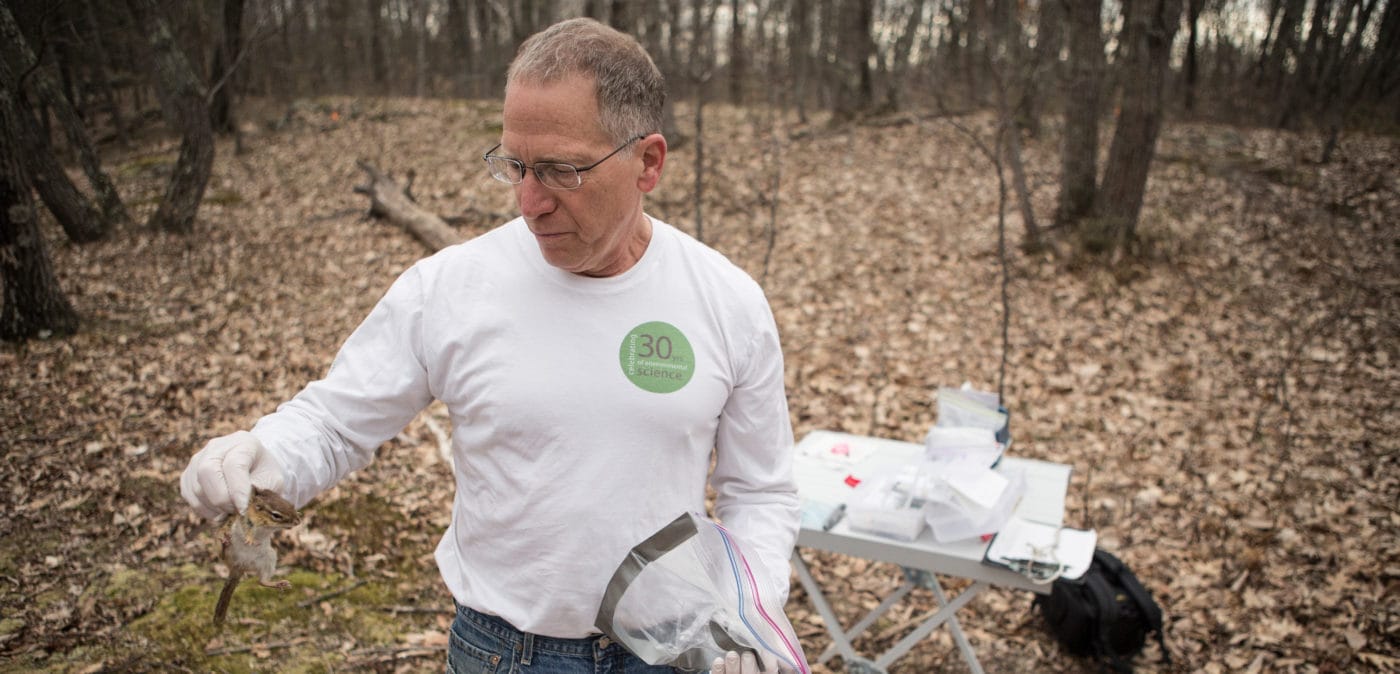 Ongoing in 24 Dutchess County neighborhoods, the study focuses on testing the effectiveness of two pesticide-free methods to reduce tick populations. One, the Tick Control System, consists of a small box that attracts mice and chipmunks, both primarily responsible for infecting ticks with Lyme bacteria. Rodents entering the box receive a low dose of the same chemical in your dog or cat's tick-killing collar. In the second method, a naturally occurring fungus that kills ticks is applied to vegetation. The two methods are being tested separately and in tandem.
To date, researchers have completed more than 24,000 surveys in the neighborhoods. At the end of 2020, the partners began analyzing and synthesizing these and all remaining results. Eventually, the partners hope to recommend strategies for municipalities, community groups, and others to take a bite out of Lyme disease.
In the meantime, enjoy this compelling video presentation by Dr. Ostfeld that contains info about the Tick Project and Lyme disease in general.