Generous forests and elegant mountains might command your attention when you're enjoying the Hudson Valley outdoors. But if you shift your gaze downward, you might discover a miniature version of the trees above in the patchwork of mosses below.
Botanically speaking, mosses are known as bryophytes, and they are among the most ancient forms of terrestrial life. This group also includes the lobe-shaped liverworts and pointy-shaped hornworts, which don't have distinct leaves and stems like moss. These small plants rely on their leaves and lobes to pull in water and nutrients directly from the environment, as they lack the root and vascular systems of trees and larger plants.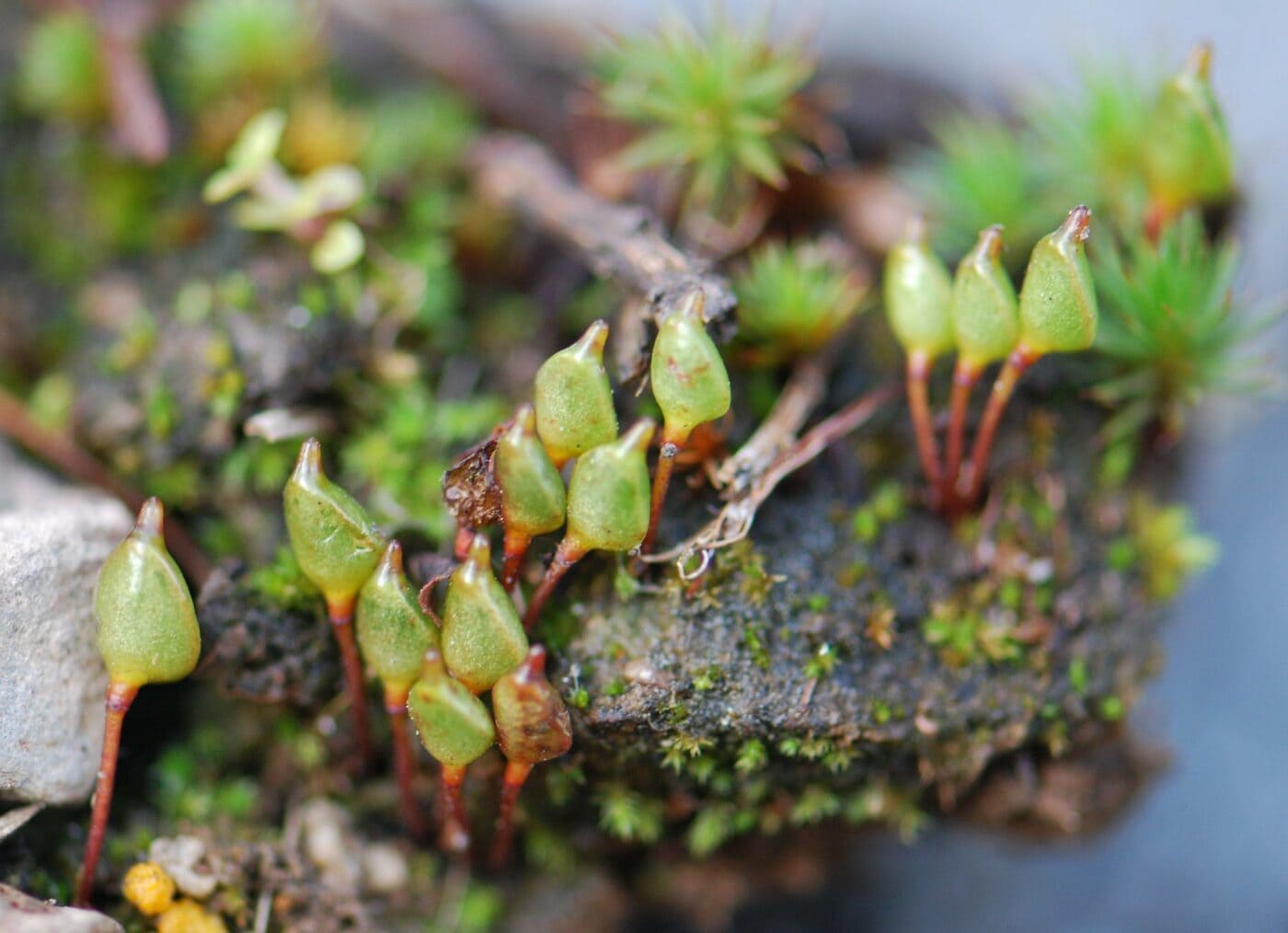 As the weather cools and seasons change, bryophytes can continue growing year-round by harvesting any sunlight that filters through fallen leaves and snow. Evergreen and ever-present, they mingle with fungi and lichens along the forest floor and tree trunks where they often go unnoticed. "We walk on them, we look at them, we might comment on some form of a moss or a lichen, but we really don't pay much attention to them," says Paul Huth, research director emeritus at the Hudson Valley's Mohonk Preserve, where he has worked for about 50 years.
But for those whose attention is drawn to nature's subtle beauty, places like the Mohonk Preserve can be rewarding. Huth notes that a 2016 survey of the preserve's northern Shawangunk Mountains counted 177 species of mosses along with 36 liverworts and 70 lichens, just in that area. "So, you're looking at really a considerable diversity of plant life growing out of our visibility," he says.
This kind of bryophyte biodiversity isn't uncommon in New York. About 500 different species of mosses were catalogued throughout the state in a survey carried out back in 1980. "New York is so rich because of southern things reaching Long Island and northern things in the Adirondacks," says bryologist and Putnam County resident Bill Buck. "Without spending lots of time counting species by species, I suspect the Hudson Valley has about 275-300 species of mosses," he adds.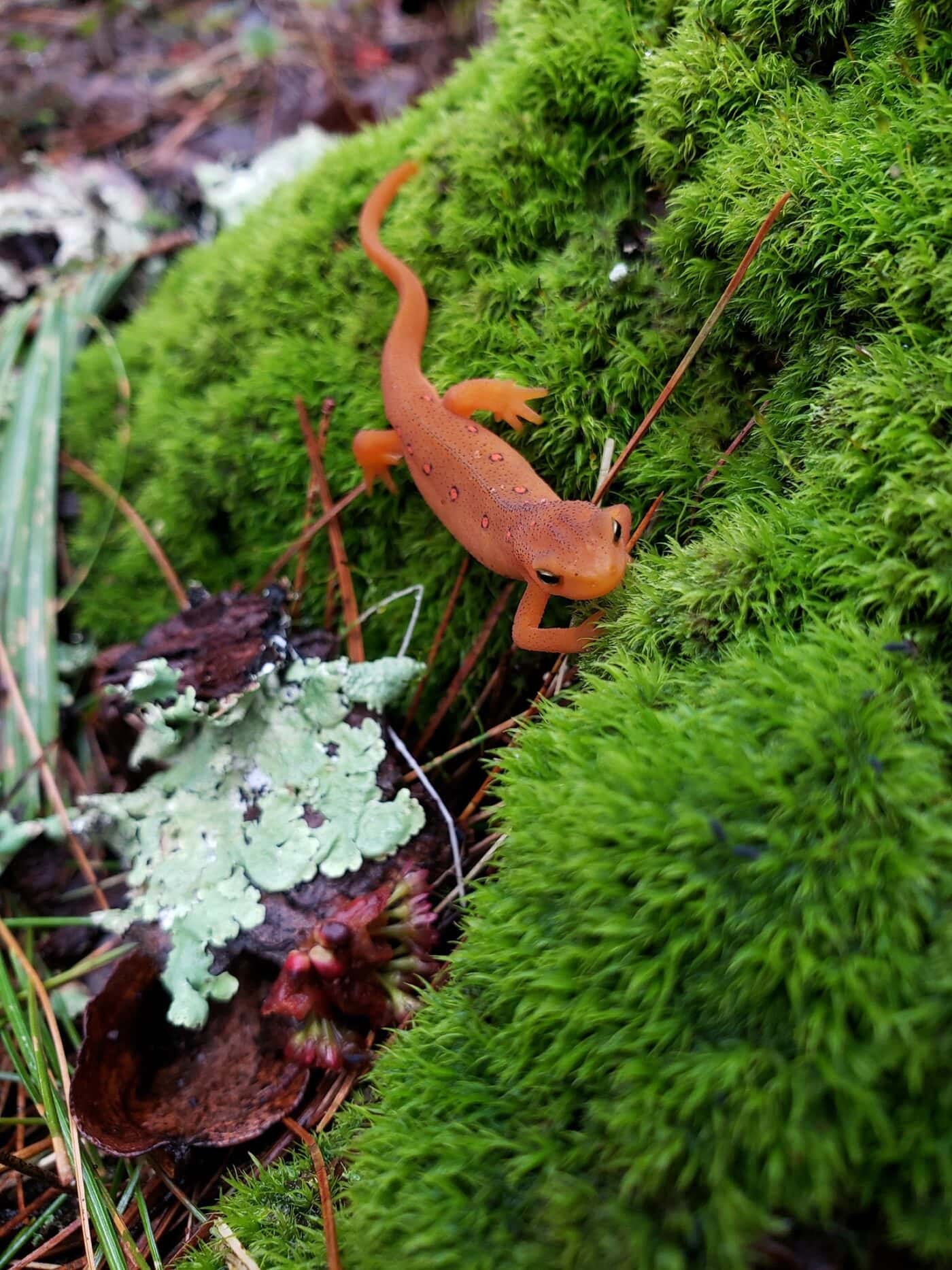 Now retired, Buck serves as senior curator emeritus of bryophytes at the New York Botanical Garden, where he has worked for more than 40 years. He also remains active in the local bryology community and has seen many amateurs and hobbyists take an interest. "Most amateurs come to the field after tiring of flowering plants and want a new challenge," he says.
Buck says a big part of that challenge is distinguishing one kind of moss from another. "Mosses are not an easy group to learn," he says. "Of course, there are a few common, easily identified mosses, but most are more difficult."
Some common and recognizable mosses in the Hudson Valley could include the delicate fern moss that really does resemble a tiny fern, varieties of haircap moss that look like baby pine trees, or the well-named pincushion moss. Among the less common but recognizable varieties are the unusual Buxbaumia species, which can be easily mistaken for a mushroom.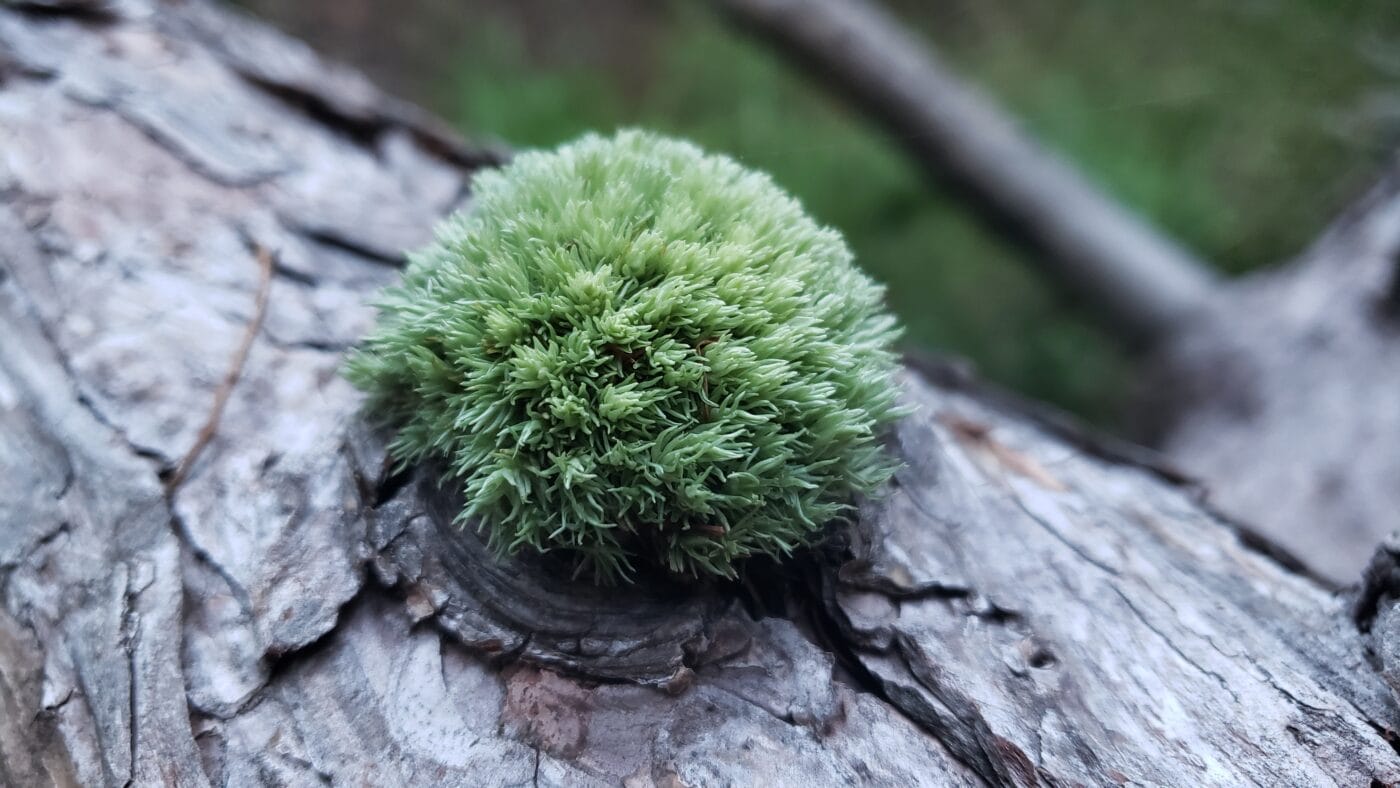 Hudson Valley residents who are up to the challenge of getting to know these and many other types of mosses may not need to travel far to find helpful communities and resources.
Each year since 1976, bryologists in the Northeast gather in search of moss in what is known as the LeRoy Andrews Foray. Amateurs are always encouraged to join, and Buck says this can be a great way for newbies to gain some valuable mentorship in the way of mosses. "Attending something like the Andrews Foray puts one in contact with people with the same interests, most of whom are glad to help out a newcomer to the field," he says.
Also, the Northern Forest Atlas, based in Lake Placid, N.Y., has the online Moss Lessons guide and a Mosses of the Northern Forest digital atlas that are both available for free download on their site. The atlas includes more than 1,600 high-resolution images, along with diagrams and notes for 305 moss species. Truly a passion project, the atlas was meticulously compiled by naturalists Sue Alix Williams and Jerry Jenkins over a period of 12 years.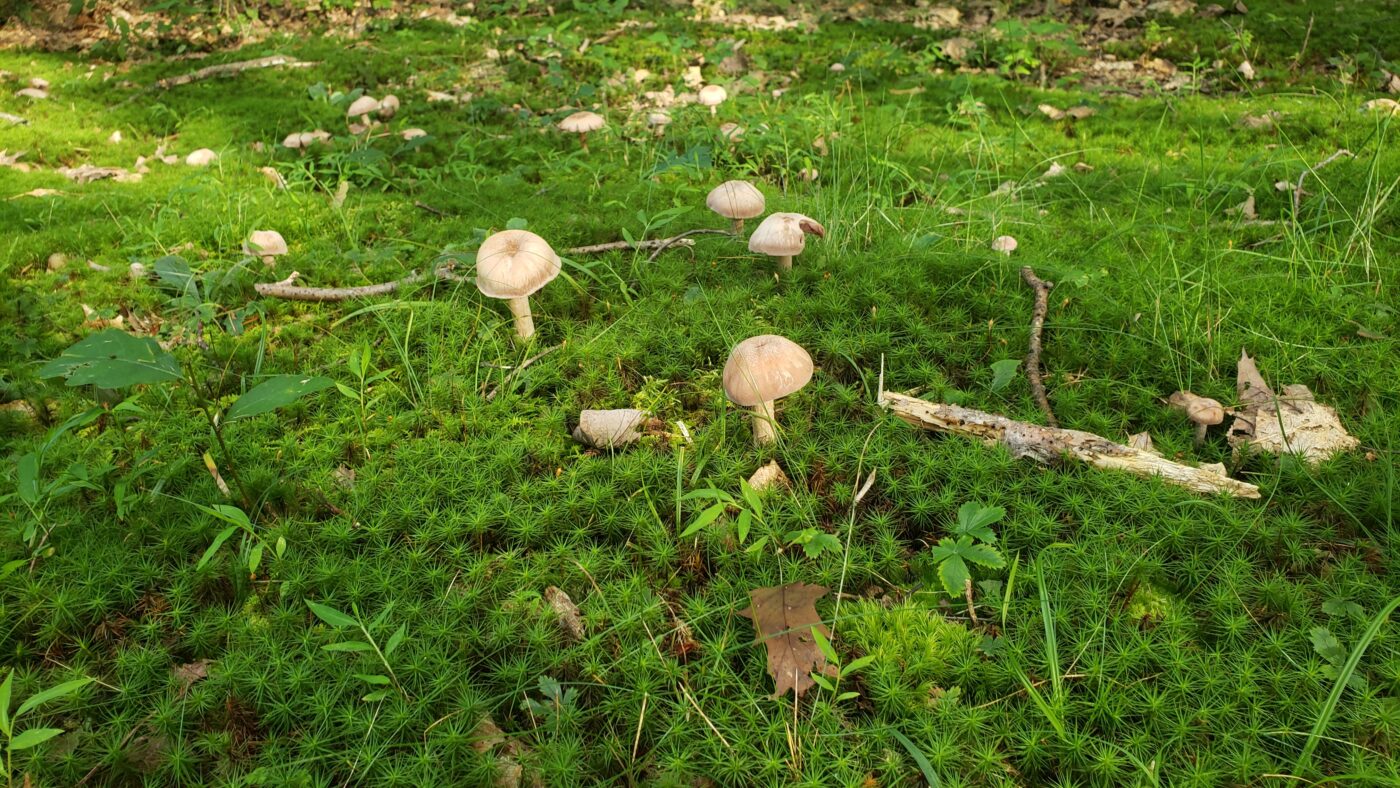 Each year, Williams and Jenkins also lead field courses on the topic of mosses at sites in New York and the Northeast. Participants are taught the Williams-Jenkins method for identifying mosses, which starts by focusing on the form of the moss and the habitat where it grows.
But in many cases, identifying a moss requires a closer look at the leaves and stems. A compound microscope is generally the instrument of choice for bryologists like Buck, but also helpful are handheld magnifying lenses, or even a smartphone camera — especially if equipped with an inexpensive macro lens attachment.
As the mossy world is magnified, viewers may also encounter other inhabitants of this ecosystem. Mites, tardigrades, rotifers, nematode worms, and protozoa are some of the microscopic animals that inhabit mosses in ways that mirror the four-legged creatures of the forests that are more familiar to us. Like the moss, many of these creatures can lie dormant in the absence of water, ready to spring back to life when the dry spell is over.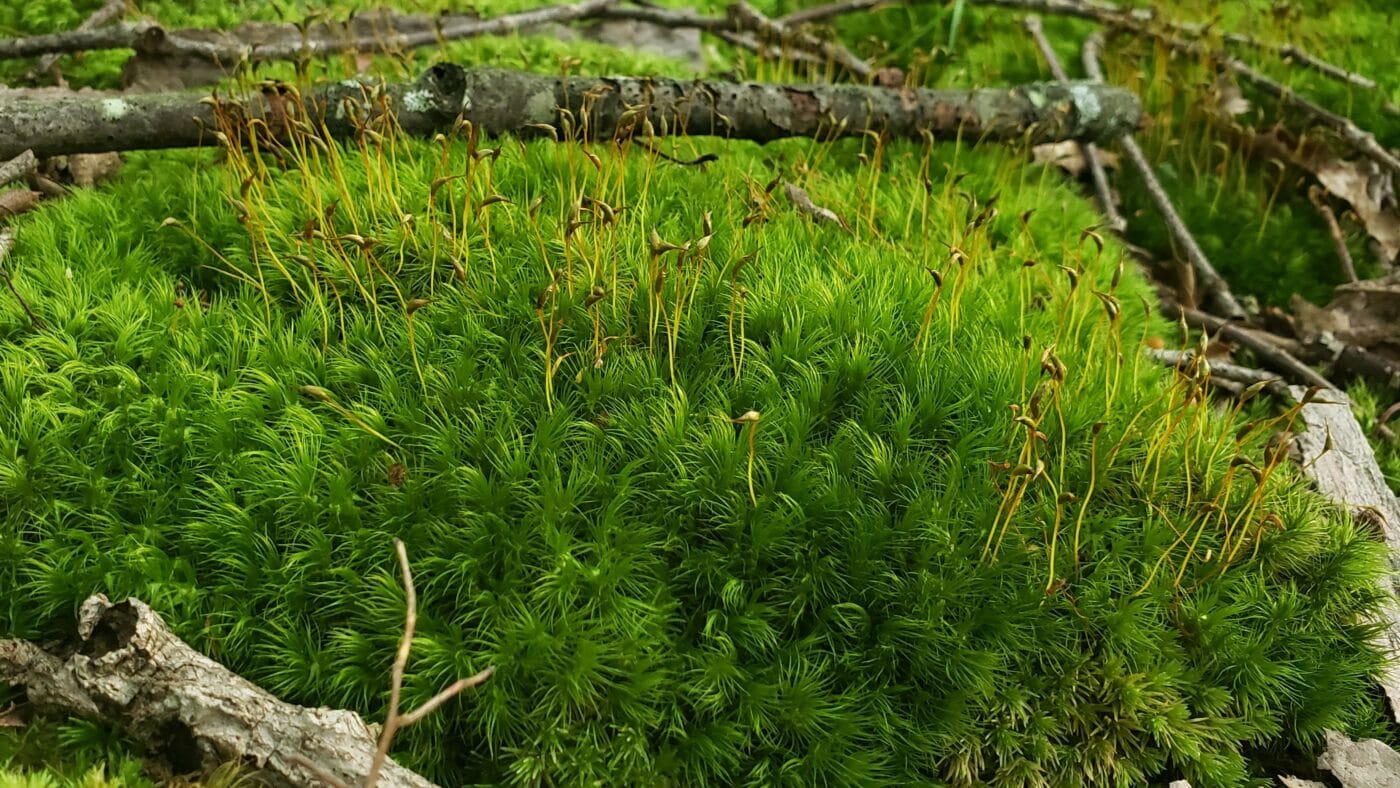 In her award-winning book Gathering Moss: A Natural and Cultural History of Mosses, SUNY-ESF plant ecologist Robin Wall Kimmerer wrote about this parallel between the "moss microcosm" and the forest. "While the height of the moss mat is approximately three thousand times smaller than that of the rain forest, they nonetheless exhibit the same kind of structure, the same kind of function," she wrote. "Like those in the rain forest, the animals of the moss forest are interconnected in complex food webs: herbivores, carnivores, and predators." Mosses and lichens are critical components of the ecosystem, helping to transfer nutrients from rotting logs and solid rocks up the food web.
This expanded perspective can add mystery and beauty to nearly every step of your journey along the Hudson Valley's trails as they wind along the interface of these two forests: the one above and the tiny one below.
Robert Lawrence lives in Montgomery, N.Y., where he works as a science writer and enjoys visiting the many parks of the Hudson Valley with his wife and little boy. He is originally from drier climates and holds a Ph.D. in biochemistry from Arizona State University.