Amos Kim's family jokes that he has a "heavy hand" when it comes to working the family farm. They purchased their 41 acres in Cambridge, Washington County, in 2012 to grow Korean heirloom ingredients, like specialty strains of zucchini, green peppers, ginseng, cucumbers and garlic, for their own consumption. But Amos, according to his daughter Jinah, couldn't keep the operation at scale.
"He does it by the hundreds," says Jinah of her father sowing seeds. "We ended up producing so much each year — had so many vegetables and the land was so fertile — that we found it really hard to preserve everything and actually use it, even if we distributed it to members of our family."
Turning lemons into lemonade — or, perhaps more appropriately, overkill into kimchi — the Kims started exploring how to share their bounty with others, joining a small but vital constellation of Asian American farms and markets serving the Hudson Valley. These farmers and proprietors are now not only introducing their neighbors to new flavors, but demanding dignity for their communities, too.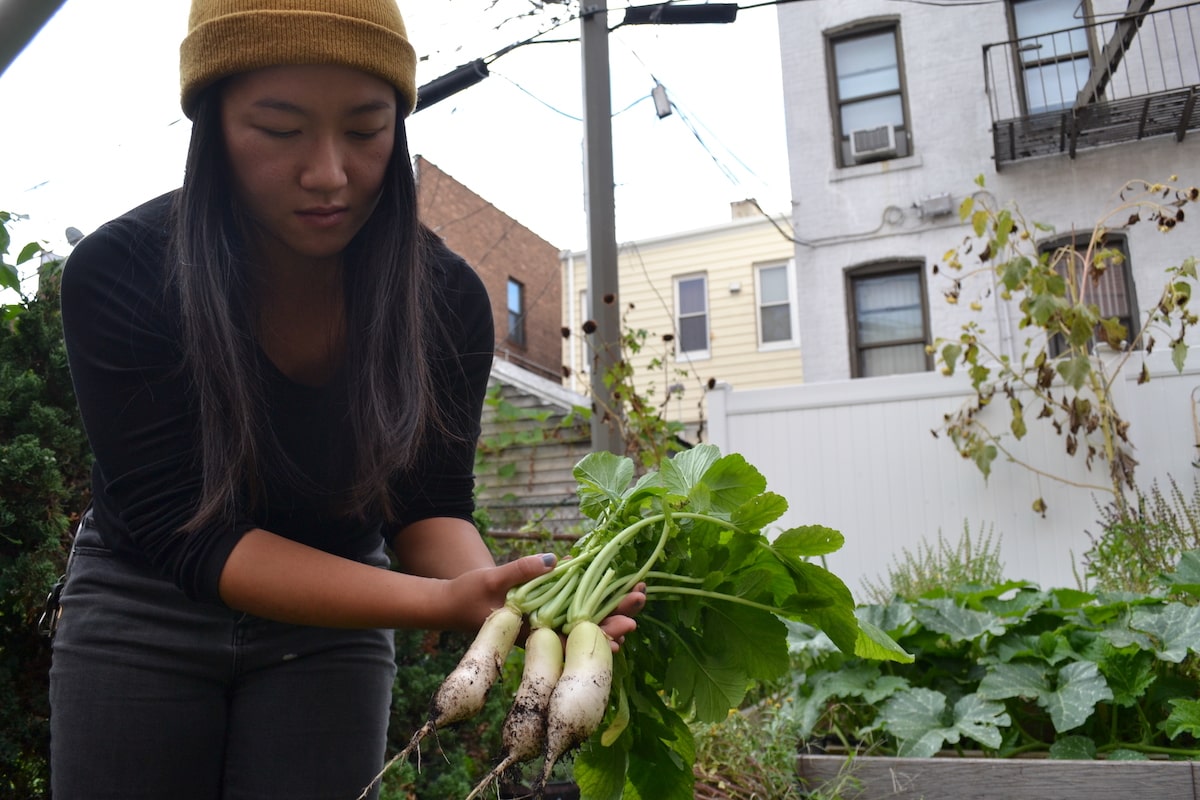 Choy Division, a one-woman operation growing produce like gai lan, daikon radish and bitter melon in Chester, and Gopal Farm, which offers an Indian Farm CSA near New Paltz, are among the region's numerous other standout offerings from the Asian continent, Indian subcontinent and wider Pacific. "You would probably have to go all the way out to New Jersey or areas of New York City to find these vegetables," says Jinah of the range.
While access to culturally significant, though locally rare, foods is a strong motivation for Asian American farmers like Amos, the "how" is as important as the "what." Farms like the Kims' grow specialty produce via a combination of conventional and traditional methods. The Kims, for example, embrace common organic standards, rejecting artificial fertilizers and pesticides, but also incorporate traditional Korean farming techniques, such as hand-cleaning and sun-drying produce for preservation in clay earthenware.
Despite such time-consuming work, Amos' heavy hand ensured the Kims would have to share the fruits of their labor. And so, in 2016, Sunhee's Farm and Kitchen was born. The 50-seat Korean restaurant in downtown Troy now utilizes most of the farm's produce for traditional dishes likes bibimbap (mixed vegetables, plus egg, beef, and/or tofu, over rice), bulgogi (marinated beef and vegetables), and, of course, kimchi (spiced, fermented cabbage). The Kims are also planning on making their first foray into introducing customers to Korean produce more directly at the Troy Farmers Market later in May.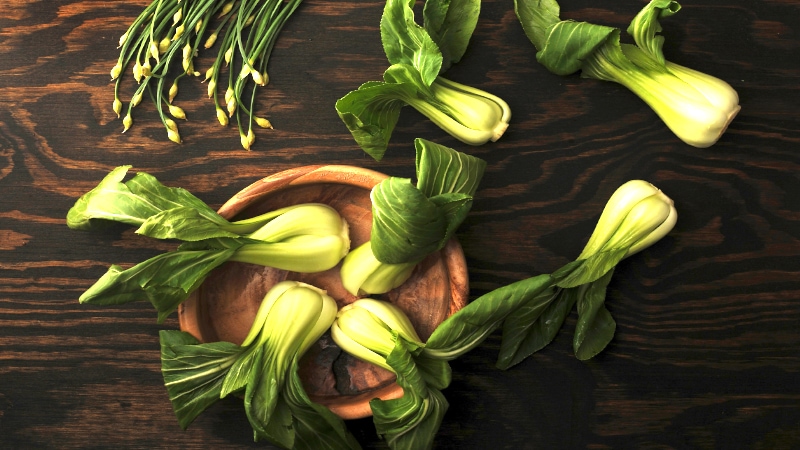 On the other side of the equation — that is, distribution, rather than production — Asian Americans are also sharing their rich cultural cornucopia. Just last year, Christina Mauricio and their partner Eva Tringali opened Harana Market, a showcase for Filipino cuisine and Asian groceries more generally, in Woodstock, Ulster County. The market offers a rotating menu of homestyle Filipino food, such as lumpiang shanghai (pork and beef spring rolls), pancit canton (stir-fried noodles and vegetables), and bistek tagalog (marinated steak over rice), while its shelves are packed with pan-Asian favorites, like ramen, curry, and tofu. Mauricio, who is of Filipino descent, and Tringali try to source their wares locally, but acknowledge the difficulty of doing so year round.
"Our meat is sourced as much as possible from New York State — currently everything but the hanger steak," Mauricio says. "Much of the produce we use in our food is not yet in season in New York, but when we reach harvest season we plan to work with Transgenerational Farm [in Accord] and Star Route Farm [in Charlotteville] for as much of our produce as we can, for both use in our kitchen as well as for sale in our market." They go on to name-check other New York products they offer: Garam Goddess Indian Hot Sauce, Djablo Filipino Hot Sauce, Mama Lam's Malaysian Hot Sauce, Eastbranch Farms Kimchi, Alleyway Ice Cream, Ithaca Soy Tofu, Soy Boy Tofu and Tempeh, Nguyen Coffee, and Caveglow Studio Candles.
Due to the wave of anti-Asian violence sweeping across the country, Asian American outposts in the Hudson Valley like Harana Market and Sunhee's Farm and Kitchen have found themselves doing double-duty: sharing their cultures and defending their communities. For Tringali and Mauricio, who are partners in both business and life, the nationwide struggle for social justice was the climate in which Harana Market blossomed.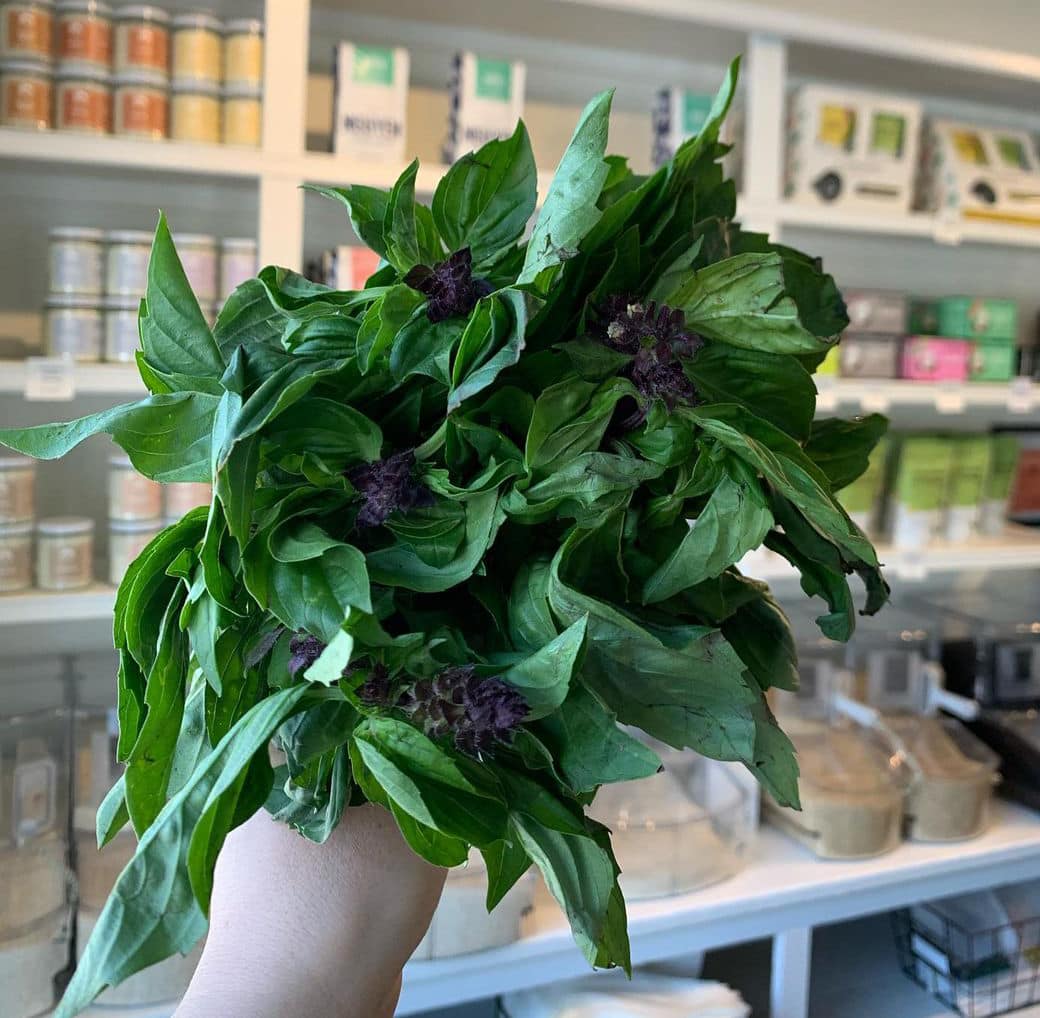 "Harana Market was born in an especially divisive time, summer of 2020, and we see it as a community tool to both educate and bring people together," says Tringali. "We are creating the world we want to live in: supporting as many brown and Black, trans- and non-binary-owned businesses along the way."
Similarly, Jinah acknowledges the potential for food to help close what may otherwise appear to be unbridgeable gaps between cultures. But, at the same time, she also expresses her exasperation with having to do the work of placating others, who should be content with simply letting Asian Americans farm their farms, run their restaurants and live their lives.
"After being in this industry for five years now, I don't think there's anything left for us to prove," she says. "I don't think I have to show someone that I belong."
Arvind Dilawar is an independent journalist based in the Hudson Valley. His articles, interviews, and essays on turning pollution into paint, protests against pipelines, and more have appeared in Newsweek, The Guardian, Vice, and beyond.