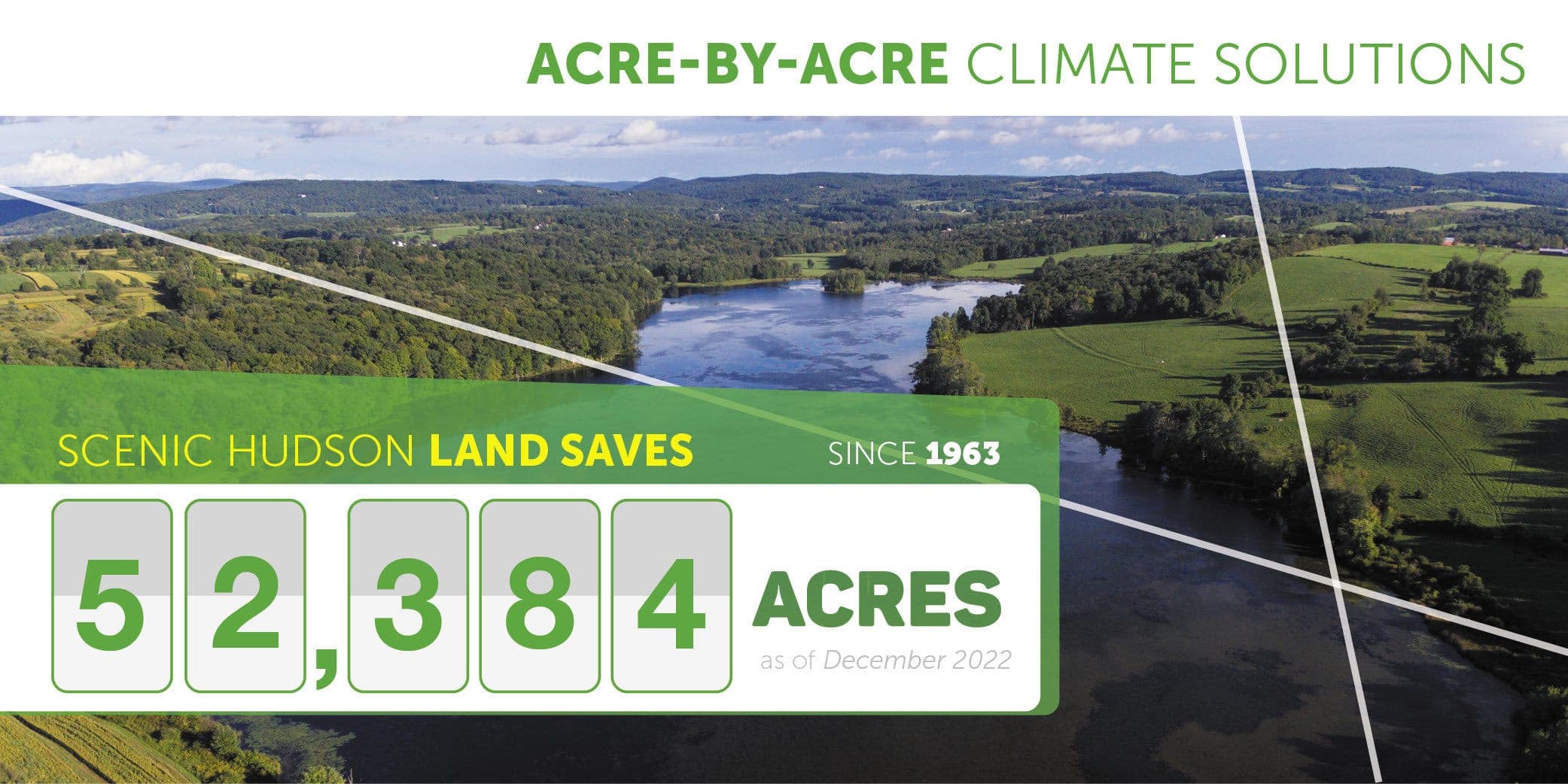 Thanks to the conservation vision of generous landowner Gayle Bontecou and her late husband Jesse, 1,250 spectacular acres of woods, wetlands, and farmland in the Dutchess County towns of Washington and Stanford have been permanently protected. The property was donated to the Dutchess Land Conservancy and a conservation easement on it donated to Scenic Hudson.
The new Jesse and Gayle Bontecou Wildlife Conservation Preserve once was part of the historic Rally Farms. Established by former New York State Senator Frederic Bontecou in 1926, it produced national champion Angus cattle and thoroughbred horses.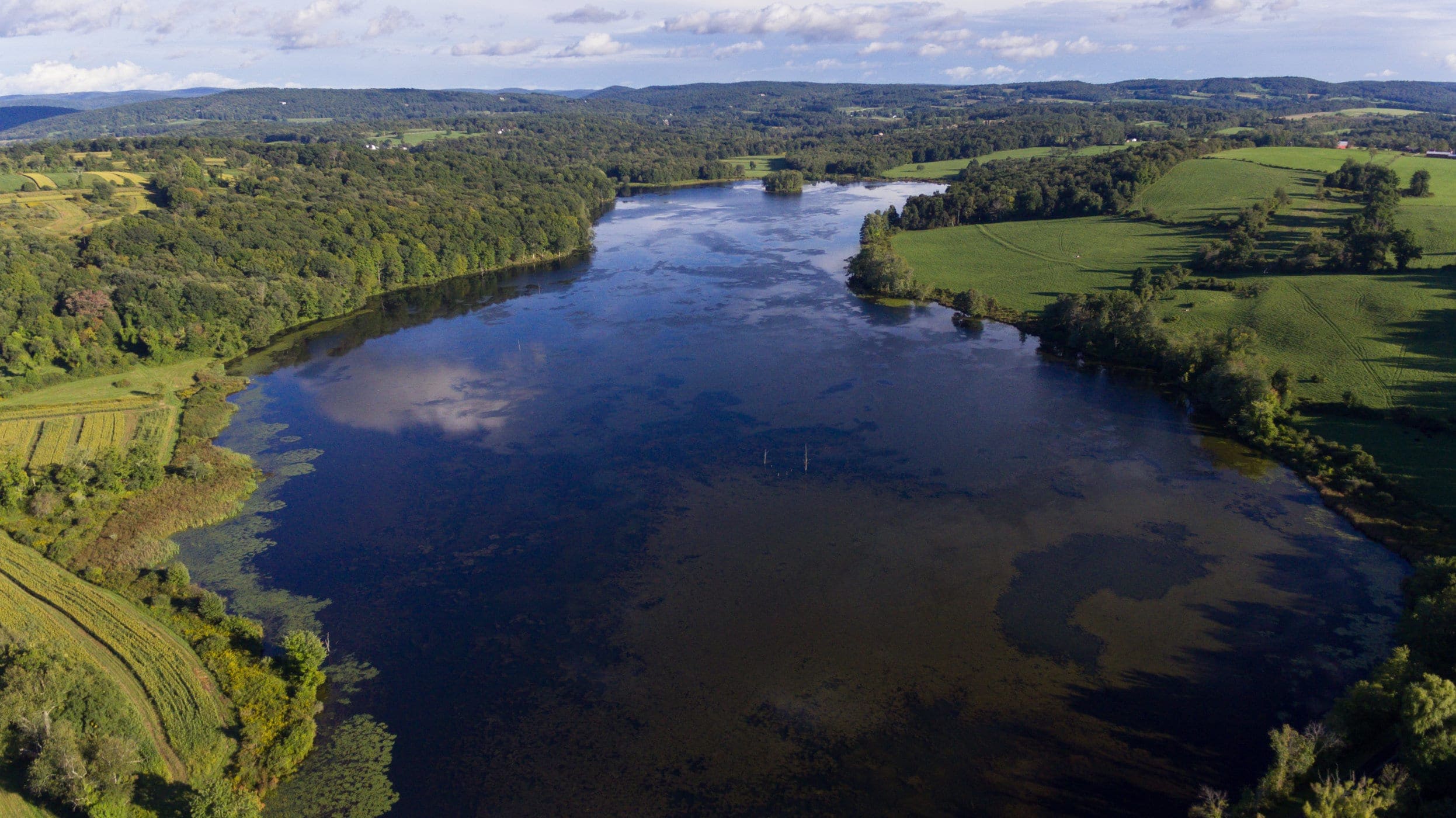 Here are three reasons why this land save makes a difference:
It helps keep water clean. The preserve contains the entirety of Bontecou Lake, one of Dutchess County's largest lakes; the headwaters of the East Branch of Wappinger Creek, a Hudson River tributary; as well as tributaries to Wassaic Creek, a popular trout fishing stream.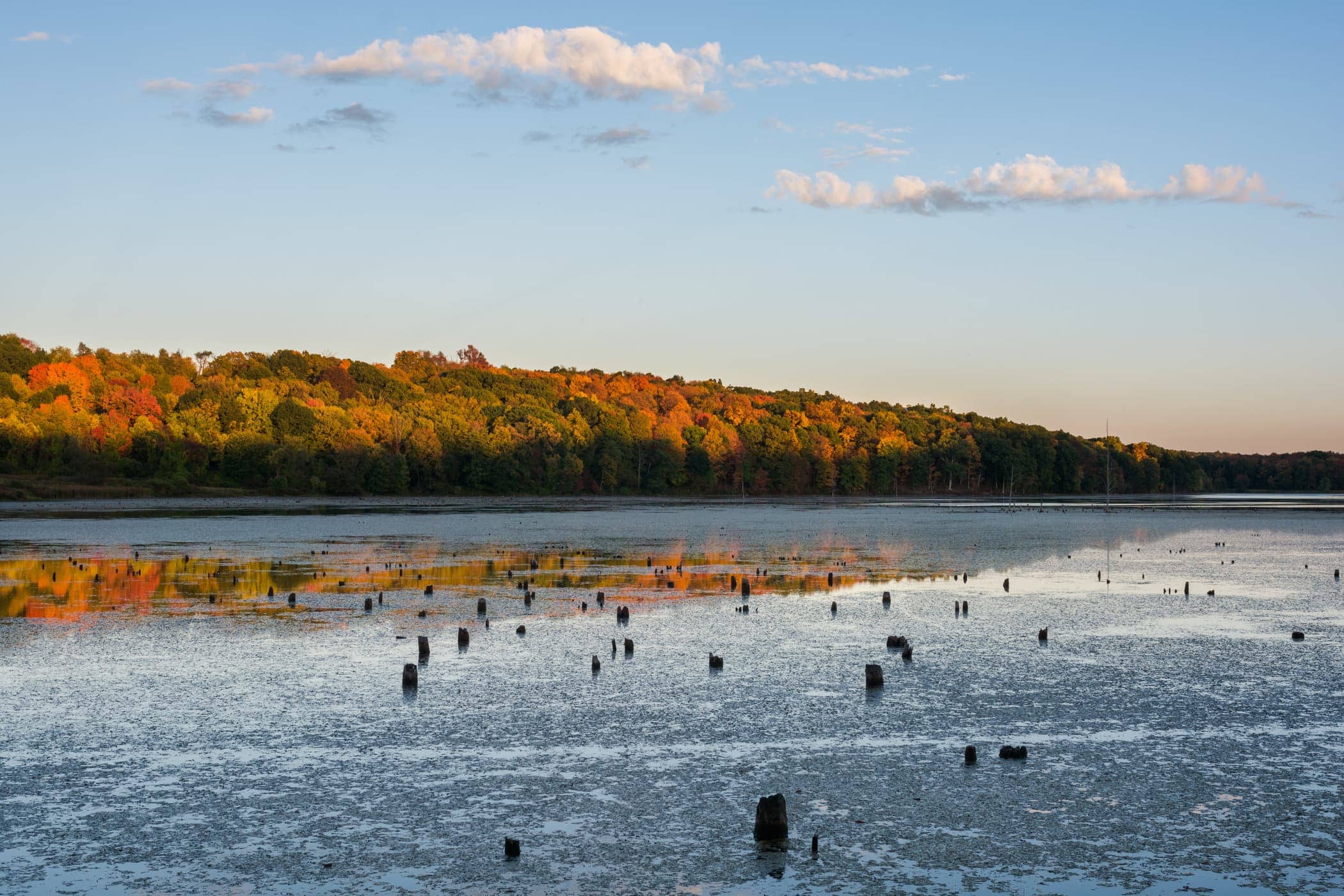 It provides irreplaceable habitat. It's an important stopover site for migratory waterfowl and a prime nesting area for bald eagles, great blue herons, osprey, Canadian geese, mallards, and wood ducks. The preserve's fields and forests provide a home for many other bird species, including Eastern bluebirds. In addition, the property adds to a 12,000-acre assemblage of conserved lands, increasing its potential for sustaining biodiversity.
It supports the region's agricultural economy. The land contains hundreds of acres of productive soils that will continue being leased to local farmers.