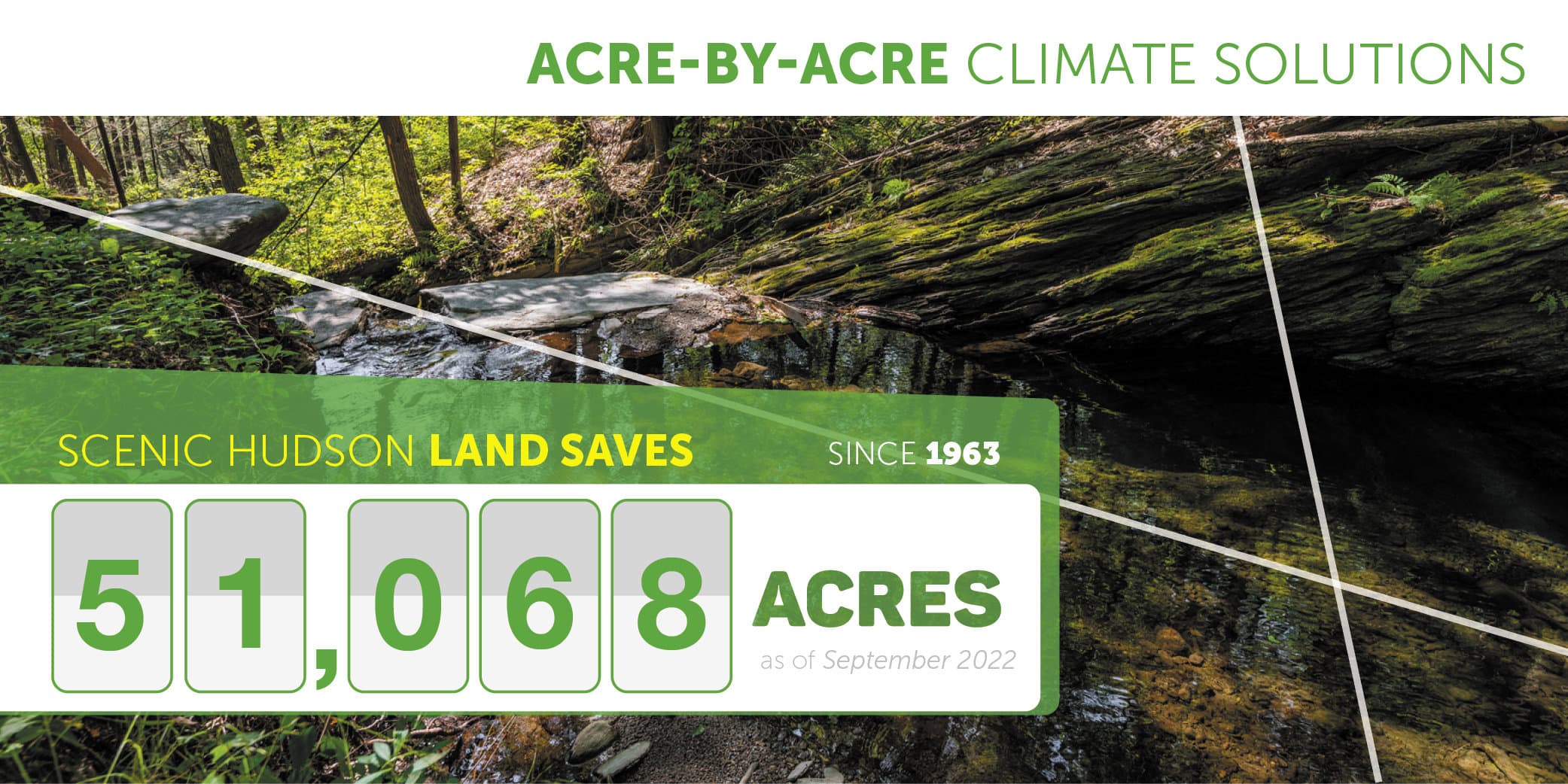 Visiting Dover Stone Church is one of the most fascinating outdoor adventures in the Hudson Valley. Seeing the potential to create public access to more of the extraordinary natural and geological features around it, Scenic Hudson partnered with the Dutchess Land Conservancy, Dutchess County, and the Town of Dover to protect roughly 160 adjacent acres — known as Seven Wells — on the slope of West Mountain.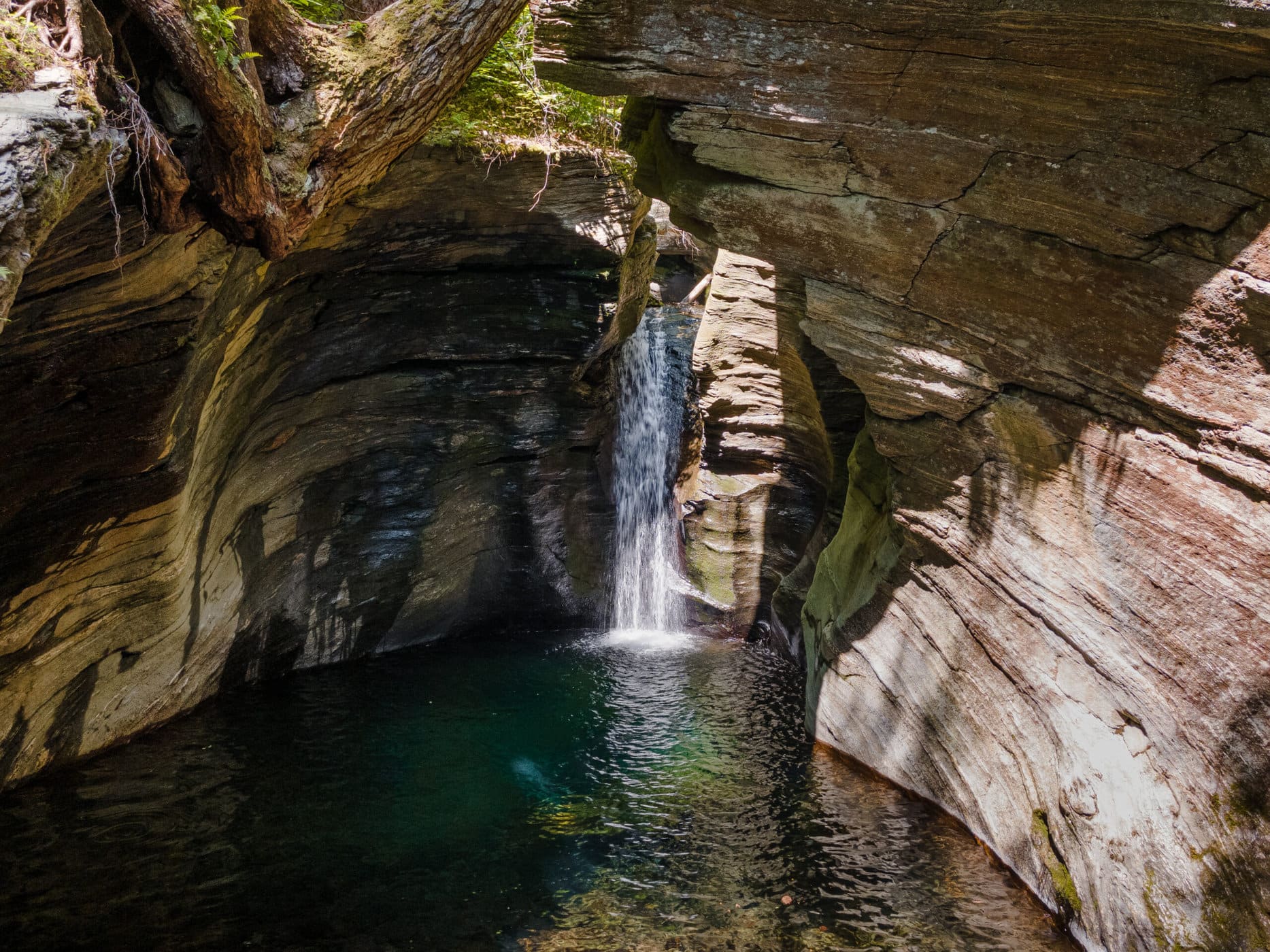 Here are three reasons why this land save makes a difference:
It supports critters and climate solutions: Owing to the landscape's topography — a steep, narrow, and rocky ravine flanking a stream — it has an unusually cool, moist microclimate that sustains a number of rare plants and animals. The acquisition also adds to an assemblage of conserved lands designated by The Nature Conservancy as a Resiliency Corridor, critical for allowing the movement of species because of predicted climate impacts.

It keeps water clean. Wells Brook, which flows through the ravine, is within the watershed of the Tenmile and Housatonic rivers. The stream has received the highest water quality rating from the state Department of Environmental Conservation, and in the past has been used as a water supply by the Village of Dover Plains.

It could eventually become a new outdoor destination. The flow of the brook, which cascades down the mountain in a series of waterfalls, has worn deep pools into the bedrock — leading to the site's name and its enticing potential for adding to the enjoyment of visitors to Dover Stone Church. It also affords excellent views of the Harlem Valley and Great Thicket National Wildlife Refuge.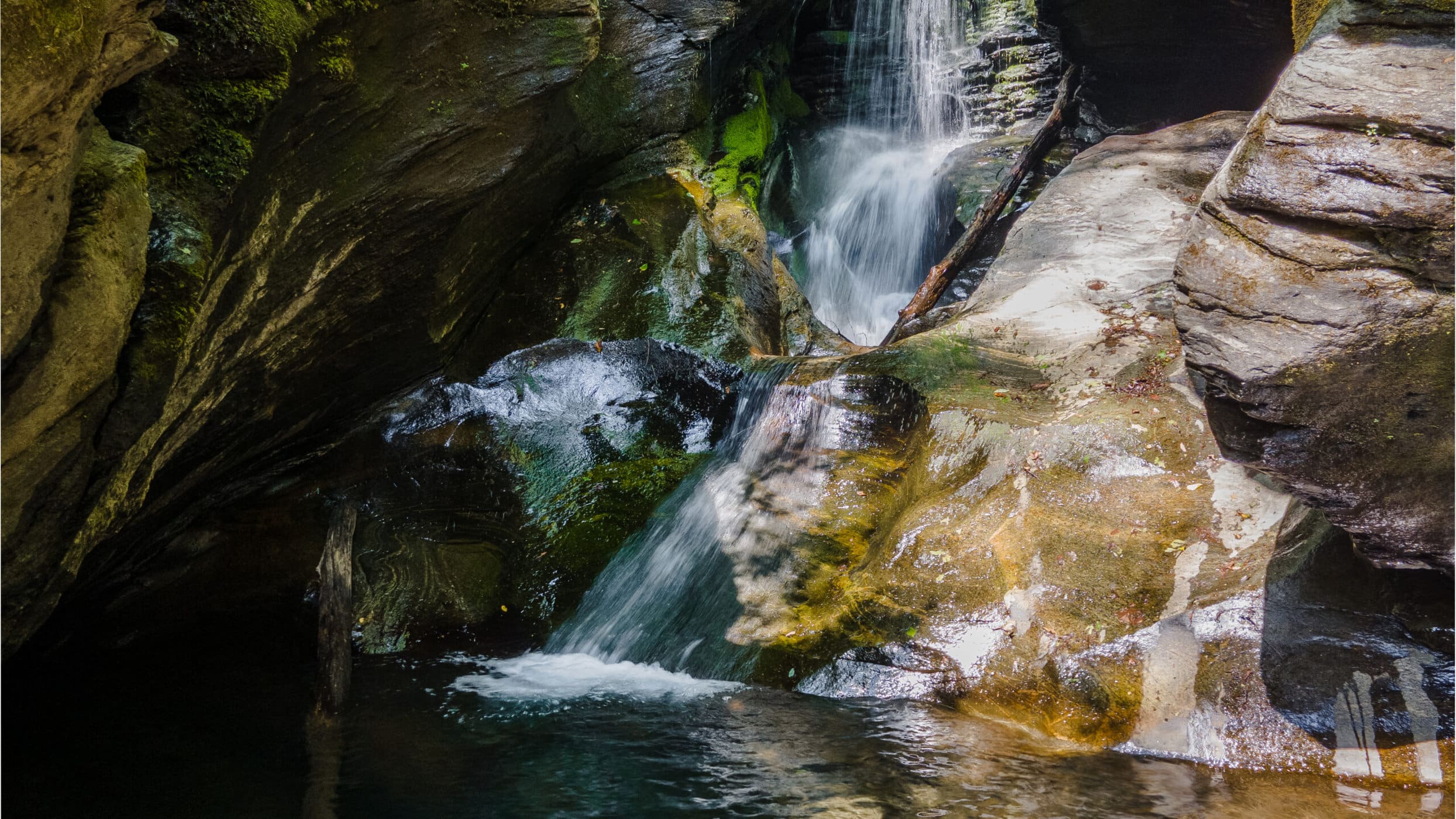 Funding for the acquisition of this land came from Scenic Hudson's Lila Acheson and DeWitt Wallace Hudson Valley Land Preservation Endowment, Dutchess County's Partnership for Manageable Growth Program, the Walbridge Fund, and the Dutchess Land Conservancy.