A special antenna extends off the top of Jeff Anzevino's roof in Highland, N.Y. Its crafty wire picks up signals from vessels going up and down the Hudson, beaming them to a satellite that feeds them back into various apps.
Anzevino checks his favorite app, Marine Traffic, before the sun cracks the horizon. Then he calls on a little junior-high math. If a certain vessel is coming from the Bear Mountain Bridge at 10 knots, it'll reach him in about three hours, plus or minus tide effects. He figures those in, sets an alarm, grabs a camera, and hops on his boat. Sometimes he shoots photos from a distance; other times he might come as close as 50 feet if he can radio a willing captain.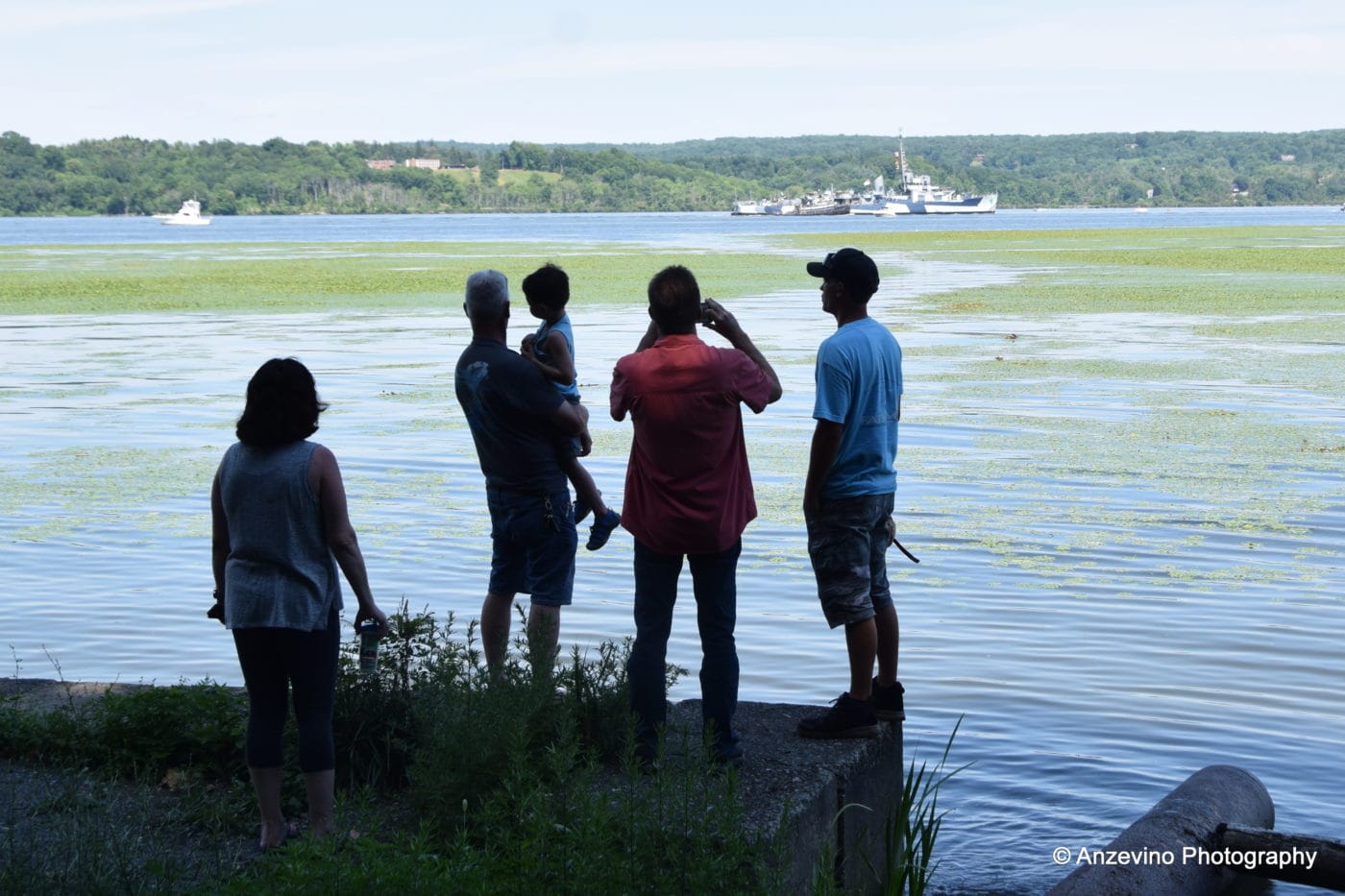 That's how people like Anzevino go tugspotting. By afternoon, he'll be long since at work as Scenic Hudson's Director of Land Use Advocacy. But on many dawns, Anzevino is an avid boat watcher and photographer. Frigid, pitch-dark mornings don't stop him — he'll tugspot from a bridge rather than his boat — and he exhilarates in watching the mighty little vessels punch through ice.
Anzevino takes it to a new level, but he's not the only one watching boat traffic. If trainspotting covers observing all things rail, tugspotting encompasses everything on the water.
Locally, for instance, a World War II destroyer escort named the USS Slater has made a few trips down from its floating-museum home in Albany to Staten Island for repairs, most recently on July 5, 2020. Thousands of people have lined riverfront parks, bridges, and roads to watch.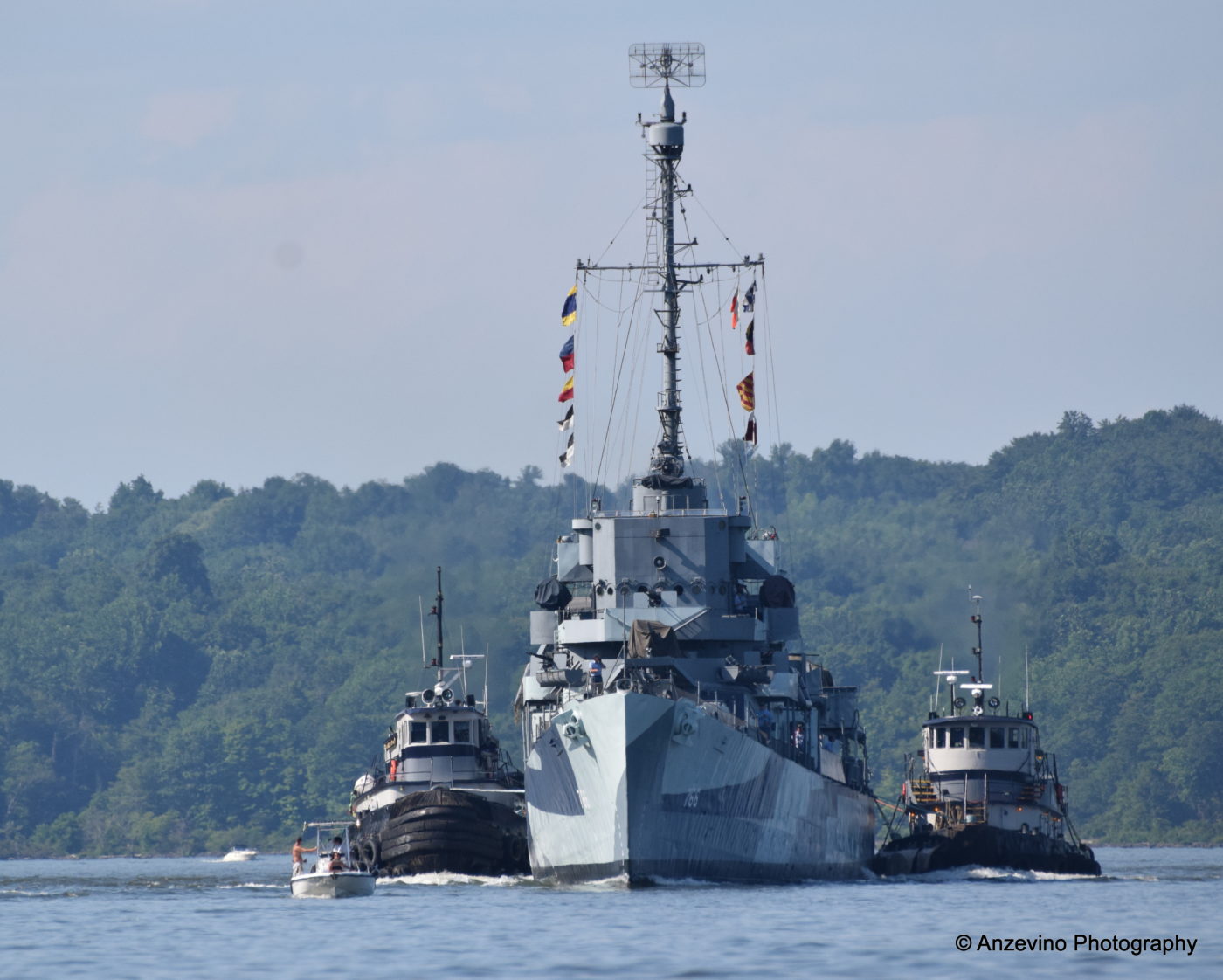 Tugspotters like Anzevino are impressed but not surprised by the level of public interest. "The river used to be something we turned our backs on," he says. "Now we embrace the river as our front door to the world. The people who go down to the river to these parks to see these passing vessels are a testimony to that."
The use of the Hudson for river transport of course dates back to the First People of the Hudson, the Lenape (or Munsee) and Mohican tribes, whose canoes went up and down what the Mohicans called the Mahicannituck—the "river that flows both ways."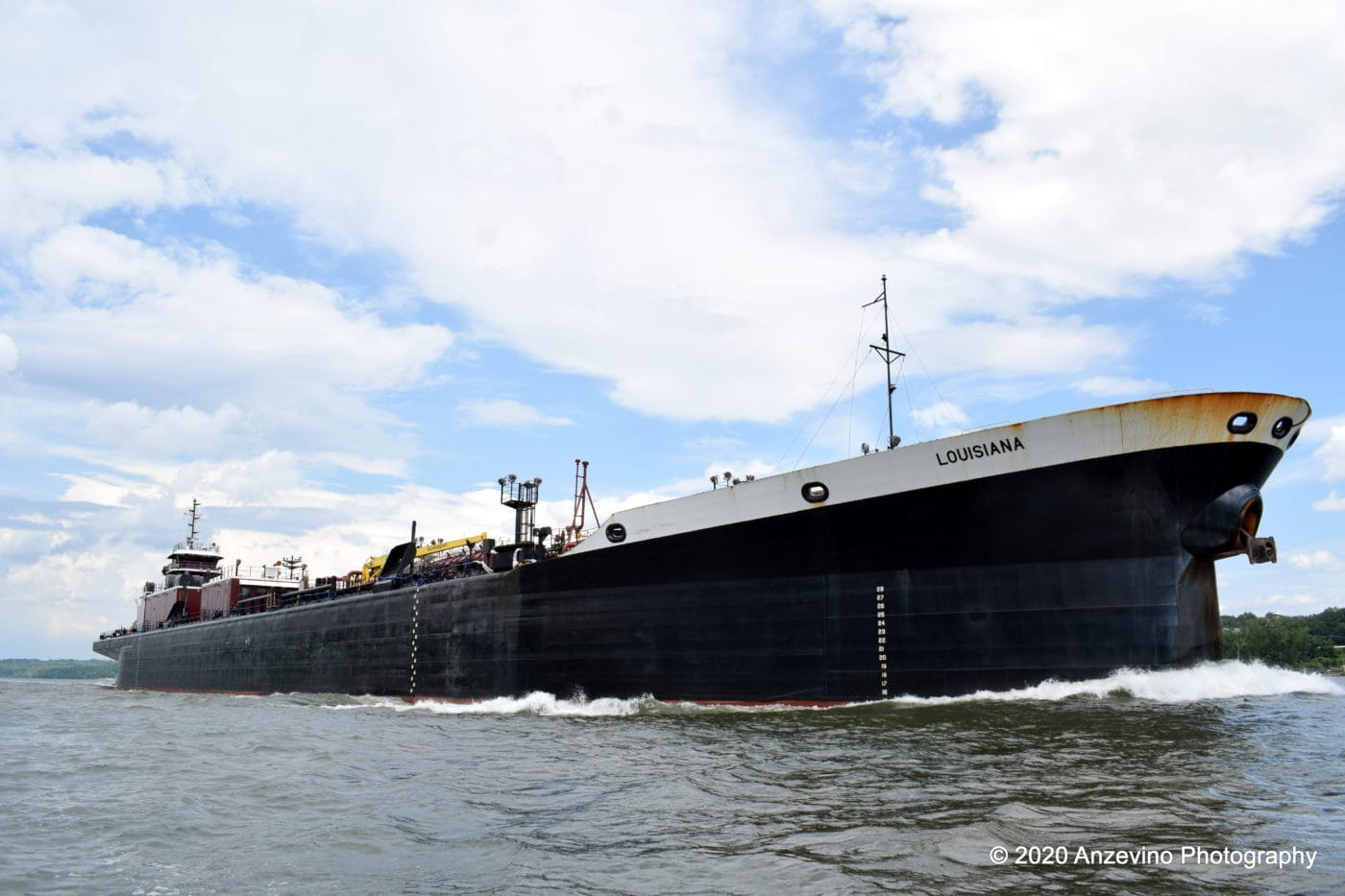 Anzevino's own interest goes back to his childhood in New Jersey, sailing the Hudson with his family and reading kids' books about tugs. To this day, he's still compelled by "the different shapes, sizes, what they're carrying, where they've been, where they're going. There's a certain mystery about them," he says. "They seem small, but if you had X-ray eyes and could look into the tugboat, what's under the water is all engine. They are mighty and powerful."
The kind of vessel traffic aided by tugboat ebbs and flows, but Anzevino sees river traffic as an important part of the region's economy.
"We don't know what the future holds," Anzevino says. "But we want a strong economy in New York State, highly skilled manufacturing jobs, and we want things shipped by water rather than by truck. It's much more economical to ship by water."
In fact, while not a tugboat, the first zero-emissions cargo sailboat of the modern era, the Apollonia, is starting to transport local goods up and down the Hudson.
River-watchers who want to get deeper into tugspotting can download an app like Marine Traffic, Ship Finder, or VesseLink (password required), which use the Automatic Identification System signal tracking to show what boats are where and when. Detailed background on various tugs can be found at the history-exchange site Tugboat Information. And Anzevino posts his latest photos on the Facebook page Tugspotting on the Hudson.