When the husband-and-wife team of Jenny Elliott and Luke Franco started their farm in 2011, the organic food movement was just blossoming. They grew veggies. But within a few years they found a niche in flowers — just as the level of awareness about consuming local began to shift.
People started thinking beyond produce to meat, then to drinks (cheers, New York cider and microbrews!). A consciousness about buying local blooms was next.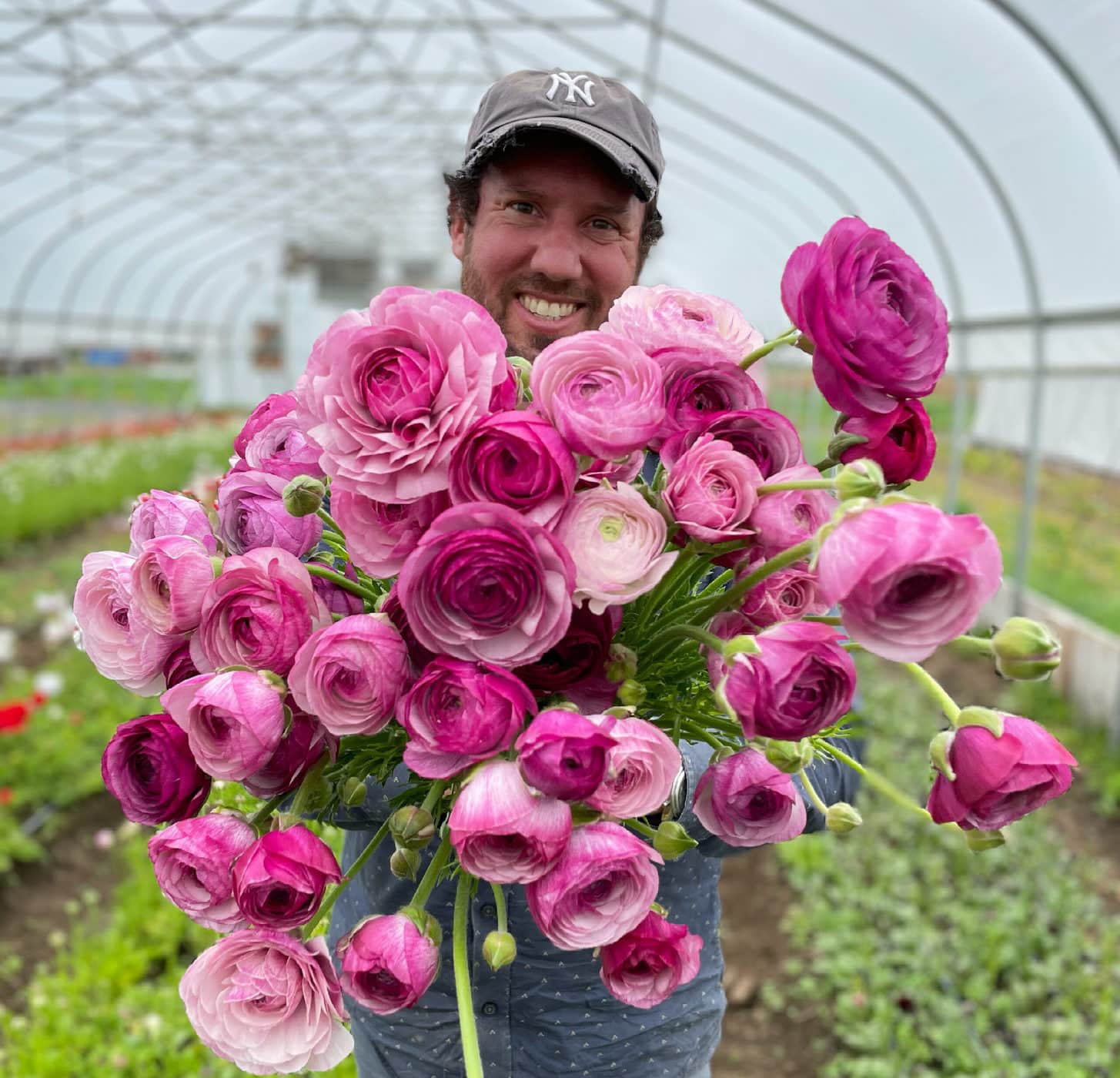 "A lot of people were becoming more aware of farmers, spraying, shipping," Franco says. "It made sense to people because they were consuming vegetables, but they hadn't made the leap to what was in the center of the table. I do think that people are becoming conscious of where their floral materials are coming from."
At the start of the COVID-19 pandemic, some people suggested they shift from flowers to growing food, victory-garden-style. But the Tiny Hearts farmers had planted months in advance.
Luckily, the flowers wound up profoundly helping people. "We can't rotate on a dime like that," Franco says. "The thing I was surprised about was the number of people who came to us to say these flowers bring us so much joy when there's so much darkness right now. It was really spreading happiness at a gloomy time. That hit home with me about the need."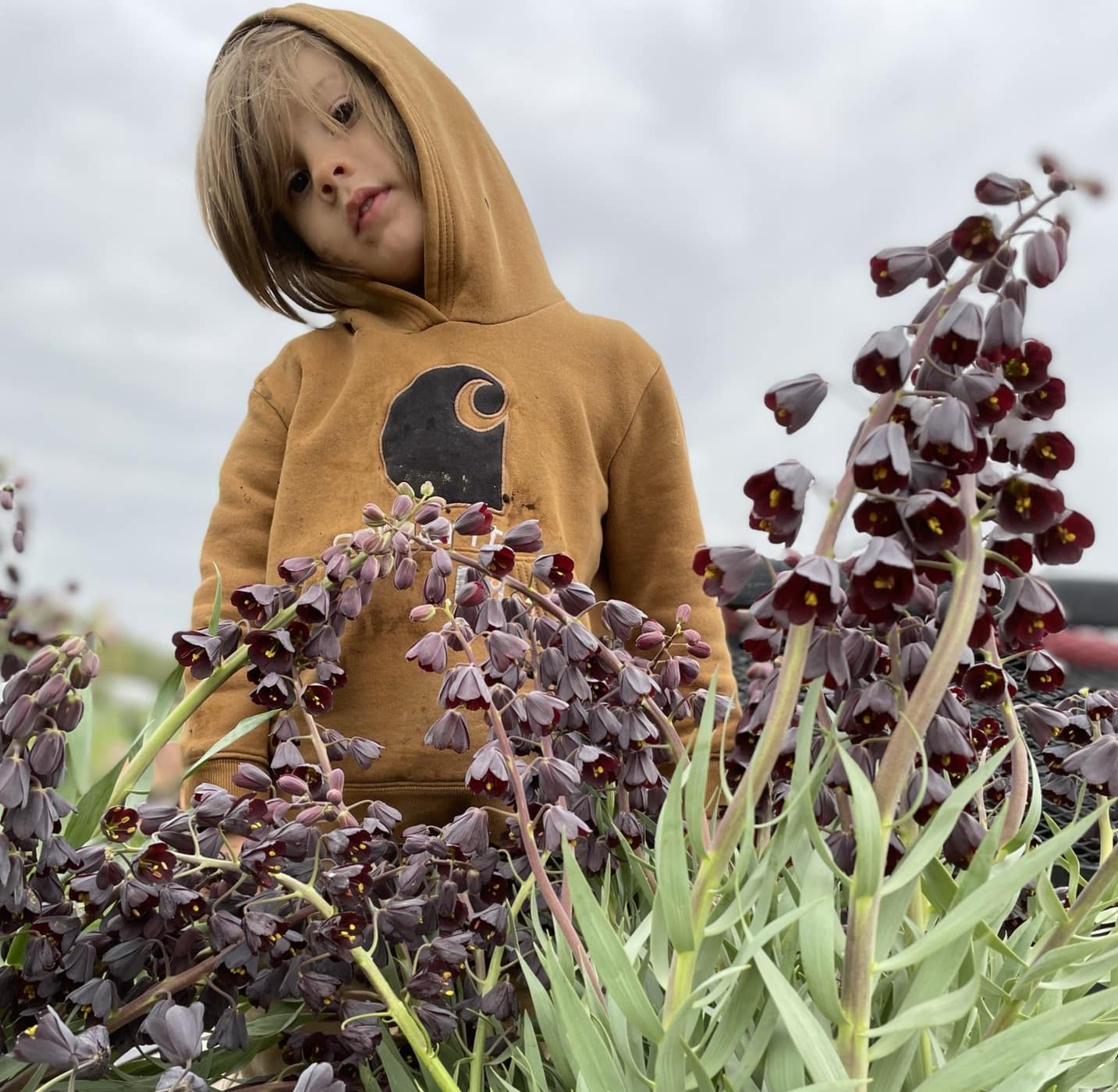 Plus, pollinator-friendly blooms are on the rise, and an important part of buying locally. Wired to seek natural beauty, humans would do better to find blooms in their area than shipped from other continents. "It's all part of the same goal to develop a local agriculture," Franco says. "The word agriculture has to do with people and community, the culture, of growing and providing for people. Flowers are part of the agricultural community along with everything else that's grown locally."
Here are four options for connecting more deeply with local flower-farmers through CSAs, classes, festivals, u-pick options, and even scavenger hunts — methods that go well beyond buying the occasional bouquet (and can be more fun, too!).
Kelder's Farm, Kerhonkson

Kerhonkson's family-friendly Kelder's Farm (which was conserved by Scenic Hudson) offers a u-pick flower garden that is generally available from June through October (depending on the growing season). Kelder's also has a huge field of sunflowers, which visitors love to get lost in, and hosts an annual sunflower extravaganza, which usually happens in August.
Tiny Hearts Farm, Copake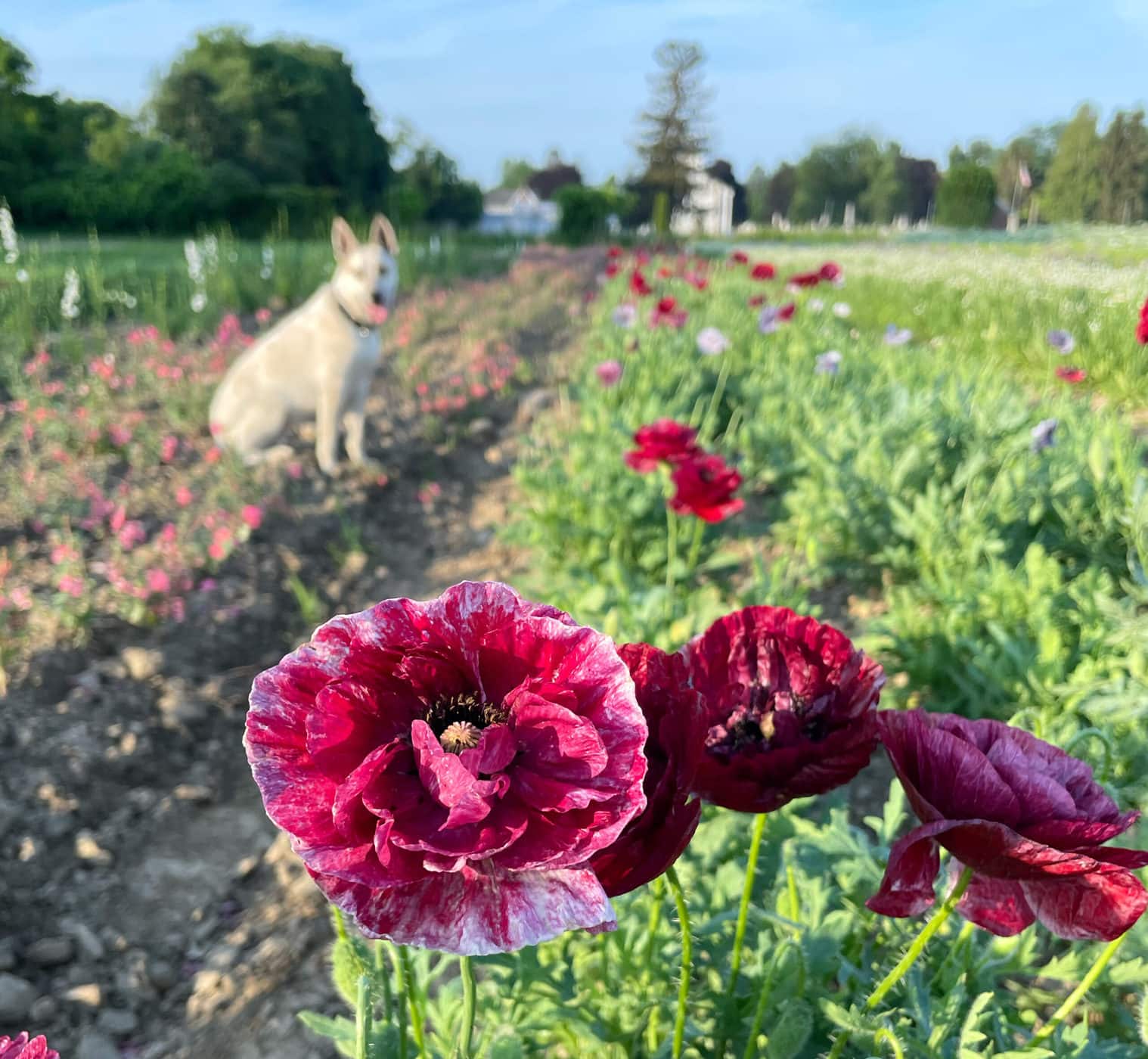 After trying a traditional weekly CSA share, Tiny Hearts Farm shifted this year to a flexible share. The 10-week share allows people to skip one week and double up the next. They can also adjust to work around their vacations, parties, or other needs. The new CSA has been so successful, it's now sold out. Luckily, the farm's Hillsdale shop is still open for spontaneous buys, plus seasonal classes in flower arranging, gardening, and growing — including on topics like digging dahlias for next year.
Diana Mae Flowers, Beacon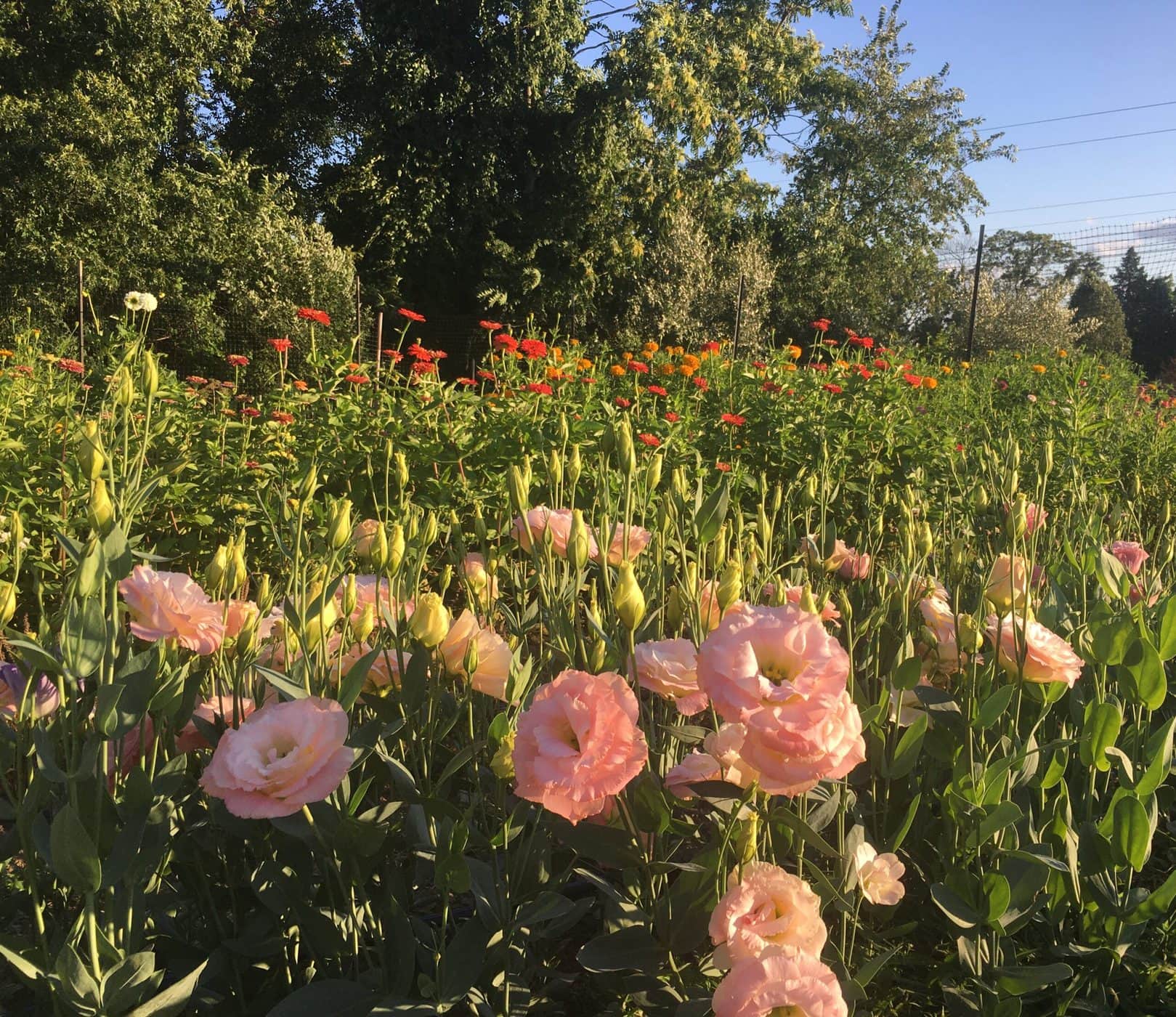 From Diana Cowdery, a farmer in Wappingers Falls who blends her artistic background with experience as a garden educator, Diana Mae Flowers offers a flower CSA for convenient weekly pickup at the Beacon Farmers' Market. With a ½ acre of land she acknowledges was native to the Wappinger, Lenape, and Mohican peoples, Cowdery practices no-till farming to attract pollinators, encourage soil health and biodiversity, and ensure the health of a diverse array of annuals and perennials. All the farm's blooms are grown from seed, without chemical pesticides or fertilizers.
Brittany Hollow Farm, Rhinebeck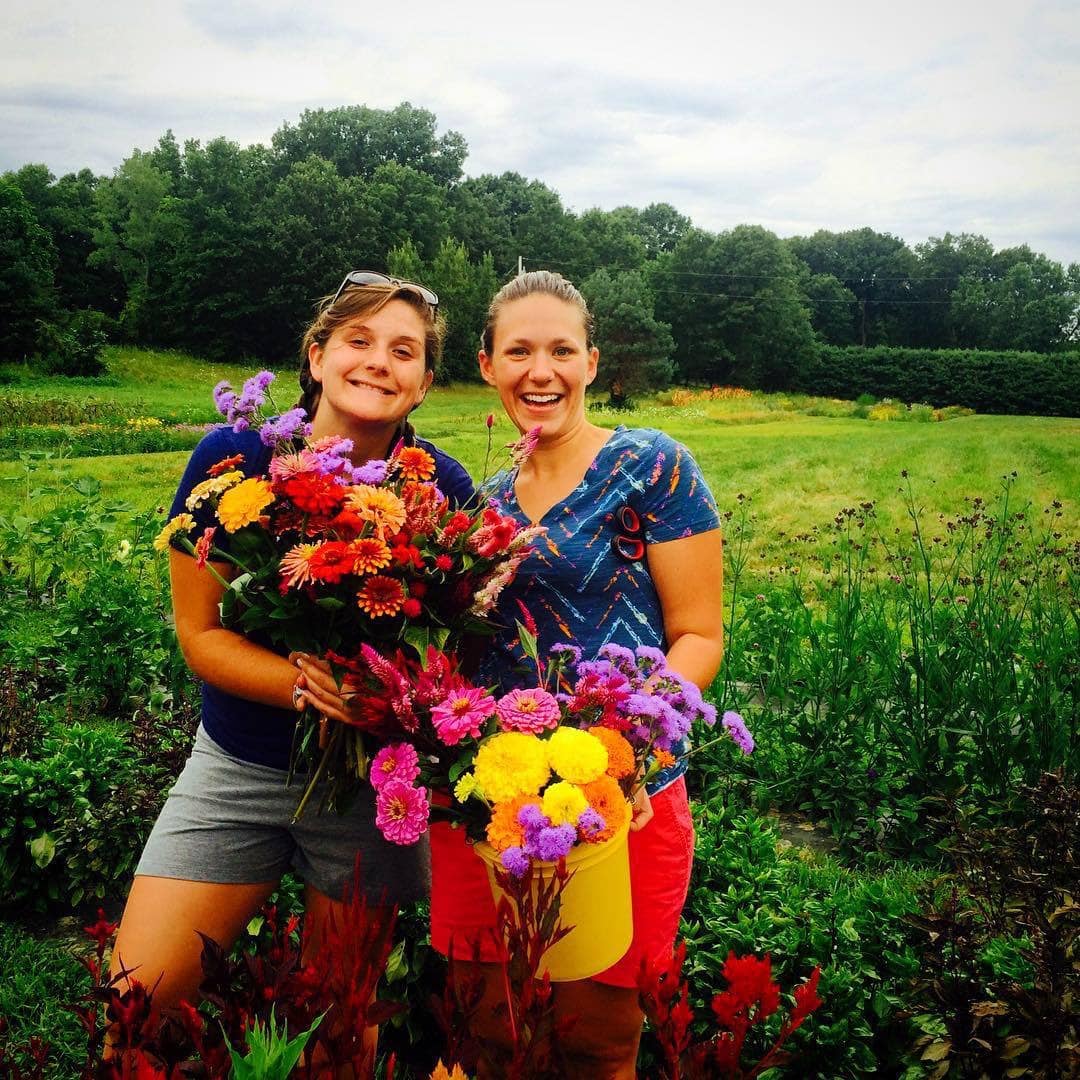 Brittany Hollow Farm grows more than 30 varieties of flowers, including zinnias, celosias, snapdragons, marigolds, and sunflowers. Fill a signature yellow bucket for $20 ($15 when you bring it back) from among its 5 acres of fields. Alternatively, call ahead for a pre-picked bucket, or on weekends, a Mason-jar bouquet. Brittany Hollow has also been known to host child-friendly activities like flower scavenger hunts. If you need a rest after all that fun, it's got a gazebo and chairs for relaxing.