Scattered along the shores of the Hudson River, it's not hard to find red "rocks" — or the remnants of bricks. Sometimes you'll even find one intact enough to still display the name of the factory where it was made. These bricks are the lingering traces of a once-flourishing brick making industry in the Hudson Valley.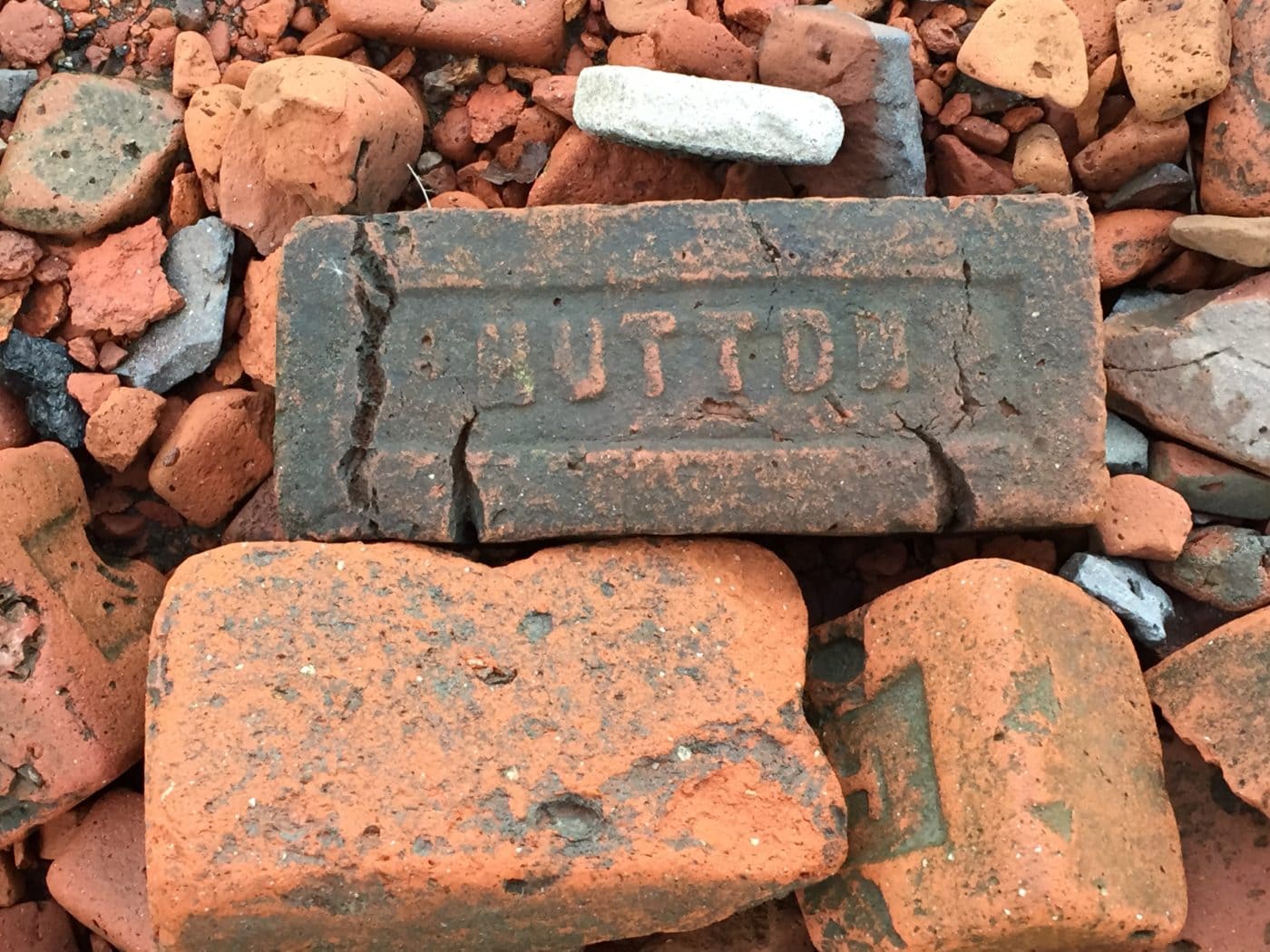 What made the region a nexus for brickmaking? An abundance of clay, deposited at the bottom of glacial lakes at the end of the last Ice Age, about 12,000 years ago. Some of these deposits were up to 100 feet deep.
At the industry's height, brickworks were located in more than 2 dozen riverfront communities. By the end of the 19th century, there were over 130 different operations that employed around 10,000 workers, primarily immigrants.
Two prime reasons for this industry's success: 1) A construction boom in Manhattan that led to a 20-fold increase in the number of buildings between 1790 and 1910, and 2) new building codes there in the mid-19th century that required masonry construction (to prevent devastating fires like those that occurred in the 1830s and '40s).
Historians have made a rough estimate that it took somewhere between 28-56 BILLION bricks — about 100 million tons — to meet construction needs in Manhattan alone.
By the late 19th century, Hudson Valley brickyards were supplying NYC with up to 1 billion bricks a year. A real breakthrough in production occurred in 1852, when Rockland County's Richard VerValen invented a machine for molding bricks.
Haverstraw, in Rockland County, was the brick-making capital of the region — and America. Brickworks there remained in operation from the 1700s to the 1940s. Between the Civil War and the 1920s, they produced at least 350 million bricks a year.
The lower quality of clay in the valley led local brickyards to specialize in producing molded "common" bricks, used for inner walls, as opposed to "face" bricks that adorn building exteriors.
The emergence of steel and concrete combined with competition from cheaper European bricks doomed the region's brickmaking operations.
In 2001, the last Hudson Valley brick manufacturer — the Powell and Minnock Brick Company in Coeymans, Albany County — closed up shop.
Today, the valley's only intact brickmaking buildings remain at the Hutton Brickyards in Kingston, in operation from 1865-1980. Now it's a popular event space.