In the decades since New York City's Stonewall Riots brought greater visibility to the U.S. movement for gay rights in 1969, the Hudson Valley's LGBTQ community has often been at the forefront. Inspiring leaders, activists, and creatives here have opened new paths for others. From landmark music to gay marriage, from congressional representation to prom royalty, here are some historic moments and singular achievements worth celebrating.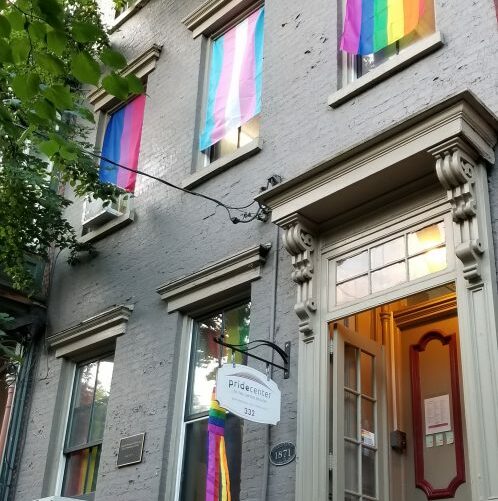 ALBANY PRIDE CENTER OPENS DOORS
Official services and support for members of the LGBTQ community came earlier to the Hudson Valley than nearly anywhere else in the United States. In 1970 — a year after the Stonewall Riots in New York City — the Pride Center of the Capital Region opened in Albany. Serving 10 counties in the upper Hudson Valley, it calls itself the oldest continuously operating LGBTQ community center in the country. In addition to meeting health and human services needs, the center organizes one of the largest pride celebrations in the state, Albany's annual Capital Pride, which draws an average of 30,000 people across 10 days of events.
ALIX DOBKIN SETS NEW STANDARDS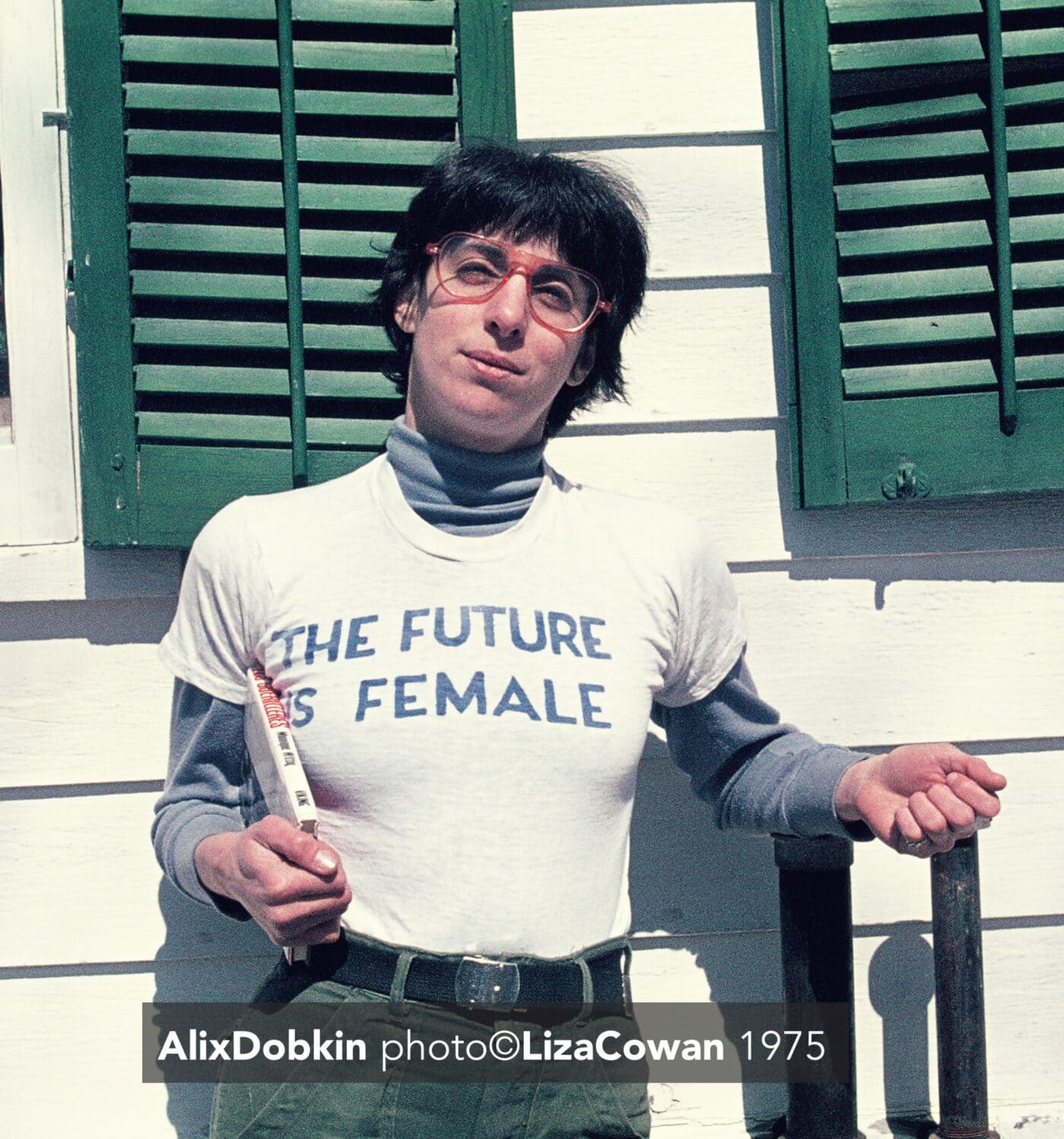 In 1973, folk singer, songwriter and lesbian feminist Alix Dobkin, a longtime resident of Woodstock, co-produced and performed on Lavender Jane Loves Women, the first album by, for and about lesbians. Dubbed a "womyn's music legend" by Spin magazine and "a troublemaker" by the FBI, Dobkin performed occasionally and co-directed the advocacy group Old Lesbians Organizing for Change until her death last month, at age 80. "I knew my coming out would be important and significant," she once said. "It was a message. It was going to let lesbians all over the world know they are not alone."
RENEE RICHARDS WINS BIG
In addition to being a pioneering eye surgeon, Westchester transgender ophthalmologist Renee Richards will always be remembered for winning a 1977 court decision that allowed her to play professional tennis as a woman. That same year, she reached the doubles final in the U.S. Open. When asked about challenges she faced in her transition, she said, "We did what was called 'woodworking': we merged into the woodwork. It was more like going into the witness protection program."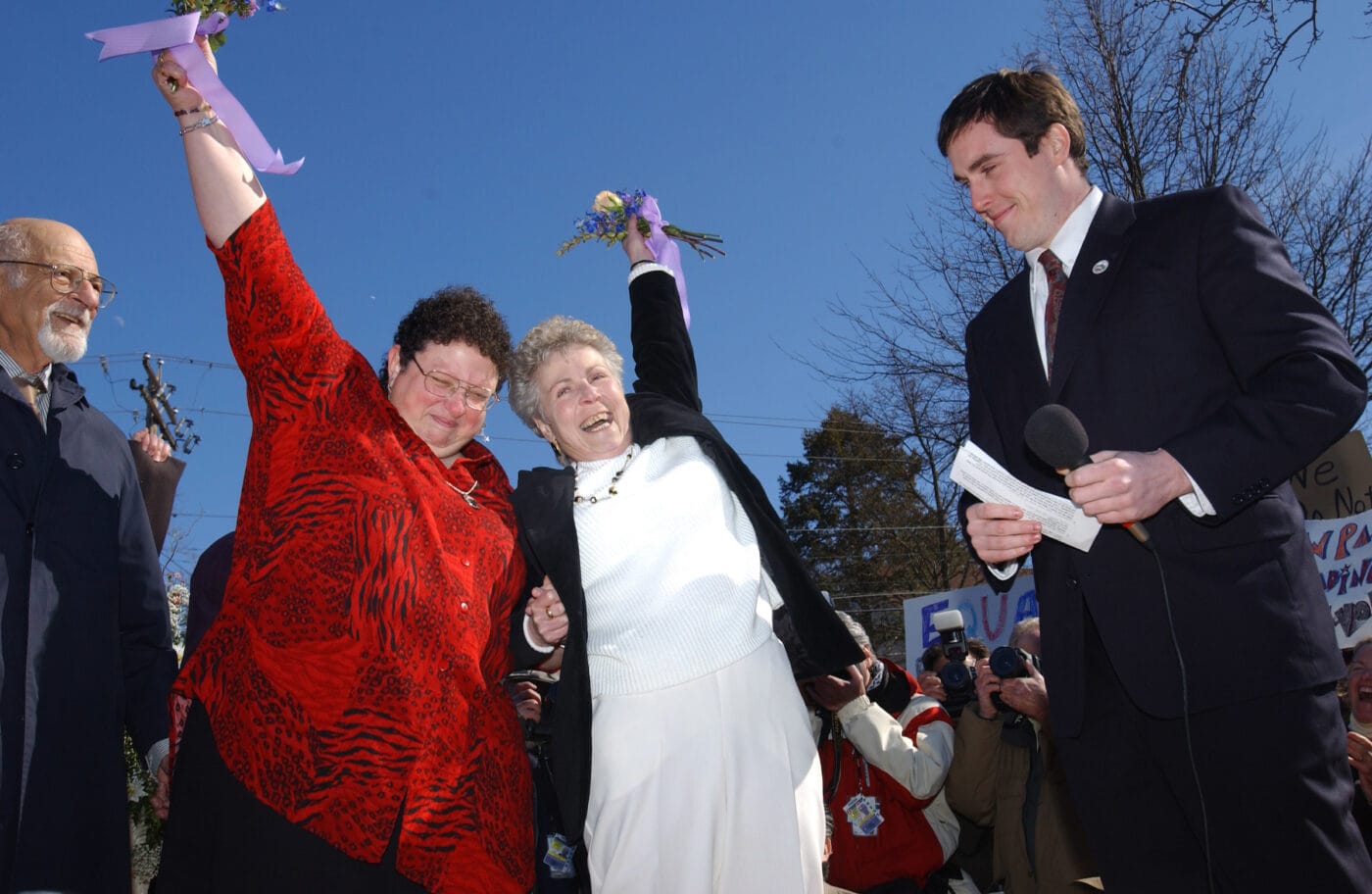 NEW PALTZ CELEBRATES MARRIAGES
New Paltz became the epicenter of the gay marriage movement on February 27, 2004, when then-Mayor Jason West conducted nuptials for nearly two dozen same-sex couples — the first of their kind in New York and among the first in the nation. A few days later, West was charged with 19 misdemeanor counts of "solemnizing marriages without a license." (The charges were dropped in 2005.) Reminiscing later about the event, which drew more than 100 enthusiastic onlookers, West called it "one of the best days of my life."
CHARLIE FERRUSI AND TIMOTHY HOWARD GO ROYAL
In 2010 Hudson High School made history when two senior friends, Charlie Ferrusi and Timothy Howard, were named Prom King and Queen — thought to be the first openly gay pair elected by their peers to receive this honor. "The principal and I are in full support of the outcome of the prom vote," said district superintendent John Howe. "The students had a great time, and they selected the prom king and queen they wanted. We are a diverse student body, and we celebrate our diversity."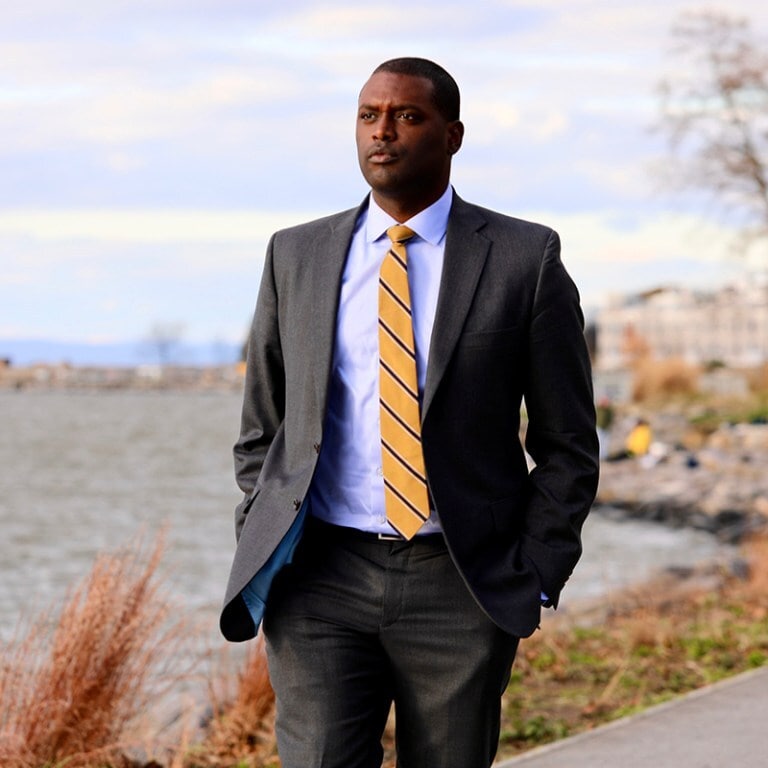 MONDAIRE JONES TAKES OFFICE
Last year, Mondaire Jones became one of the two first openly gay Black men elected to the U.S. House of Representatives, eight years after Rep. Sean Patrick Maloney became the first openly gay Congressman. Jones now serves the 17th Congressional District, which includes Rockland County and portions of Westchester. Before running, Jones said he had never imagined seeking elected office "because it would mean that I had to be my authentic self. Not only had I not yet come to terms with that aspect of myself, but I certainly doubted that other people would be accepting of it."