Tyler Borchert's Teardrop has been getting lots of press and social media attention. That's not surprising — it's a fascinating, even thought-provoking piece. But those interested in seeing it for themselves should visit ASAP because it could be gone in a flash.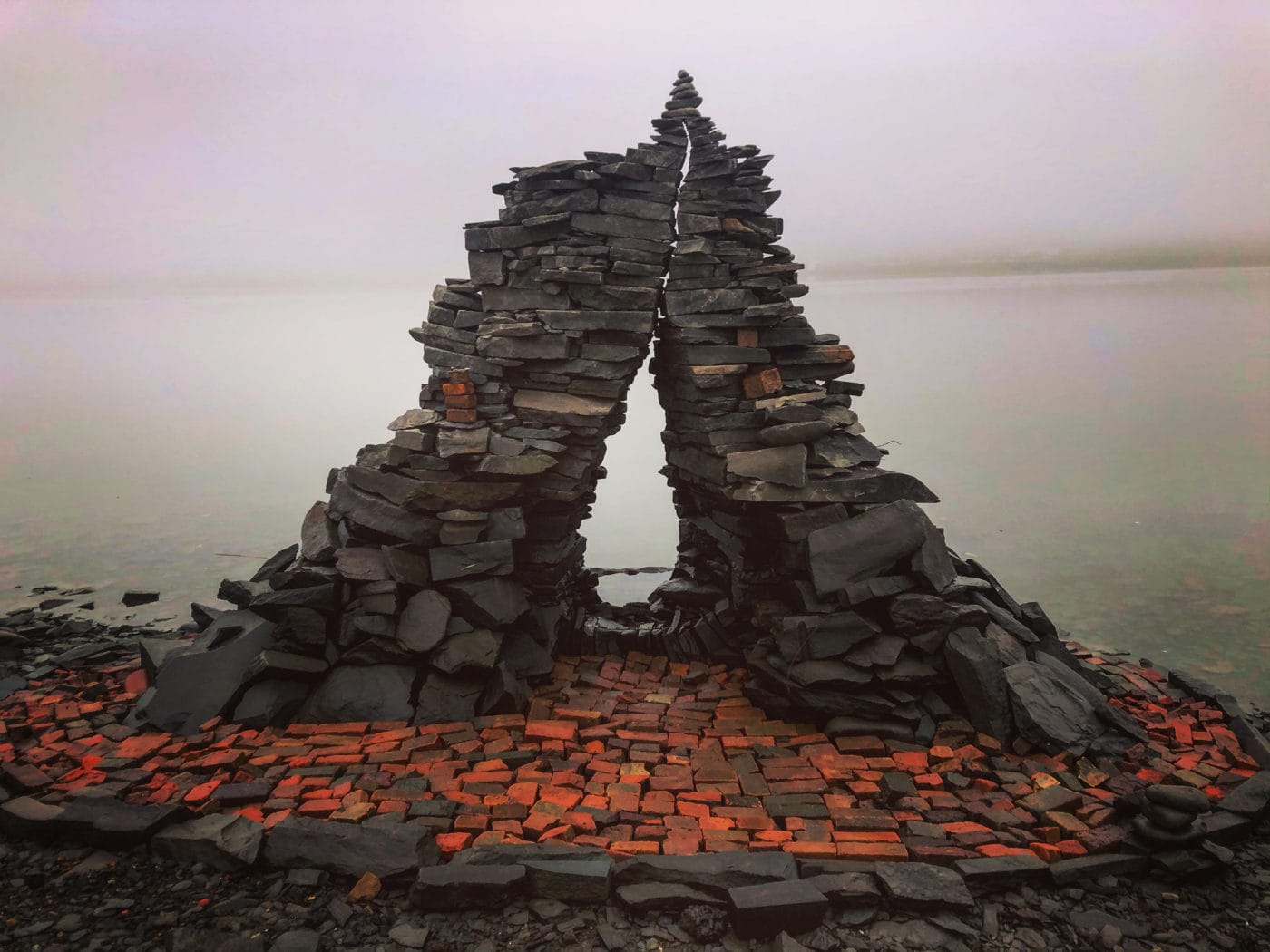 That's part of the allure of Borchert's work, which sits in Kingston's Rotary Park, sometimes on the shore, sometimes in the Hudson River. It will remain on display as long as the elements — tides, ice floes, flooding — decide not to wreck it.
Constructed of bluestone that Borchert gathered along the park's shoreline, Teardrop features two columns, each rising more than 10 feet, which lean precariously against one another, touching only at their apex. The tear-shaped aperture between the columns provides a window for observing the river. At some point, the Kingston-based artist fully expects the work to "fall back down." In the meantime, he's photographing and recording its lifespan for posterity — follow him @stonestyling on Instagram.
Borchert says he built Teardrop in December 2019 as an attraction for "people who love nature and want to get out even when it's cold." Those who prefer to stay indoors this time of year can still explore his artistry by visiting Northern Dutchess Hospital in Rhinebeck. It has two of Borchert's works, also built of found materials, on permanent view.