Farmer and food justice advocate Karen Washington — one of the grassroots environmental leaders honored in our People Who Make a Difference poster project — was the special guest at the inaugural event of our Envision Virtual Summer Series. She provided inspiring and thought-provoking answers to questions from students attending Newburgh Free Academy P-Tech and youth involved in the Kingston YMCA Farm Project. Topics ranged from her experiences as a Black farmer to advice for young activists.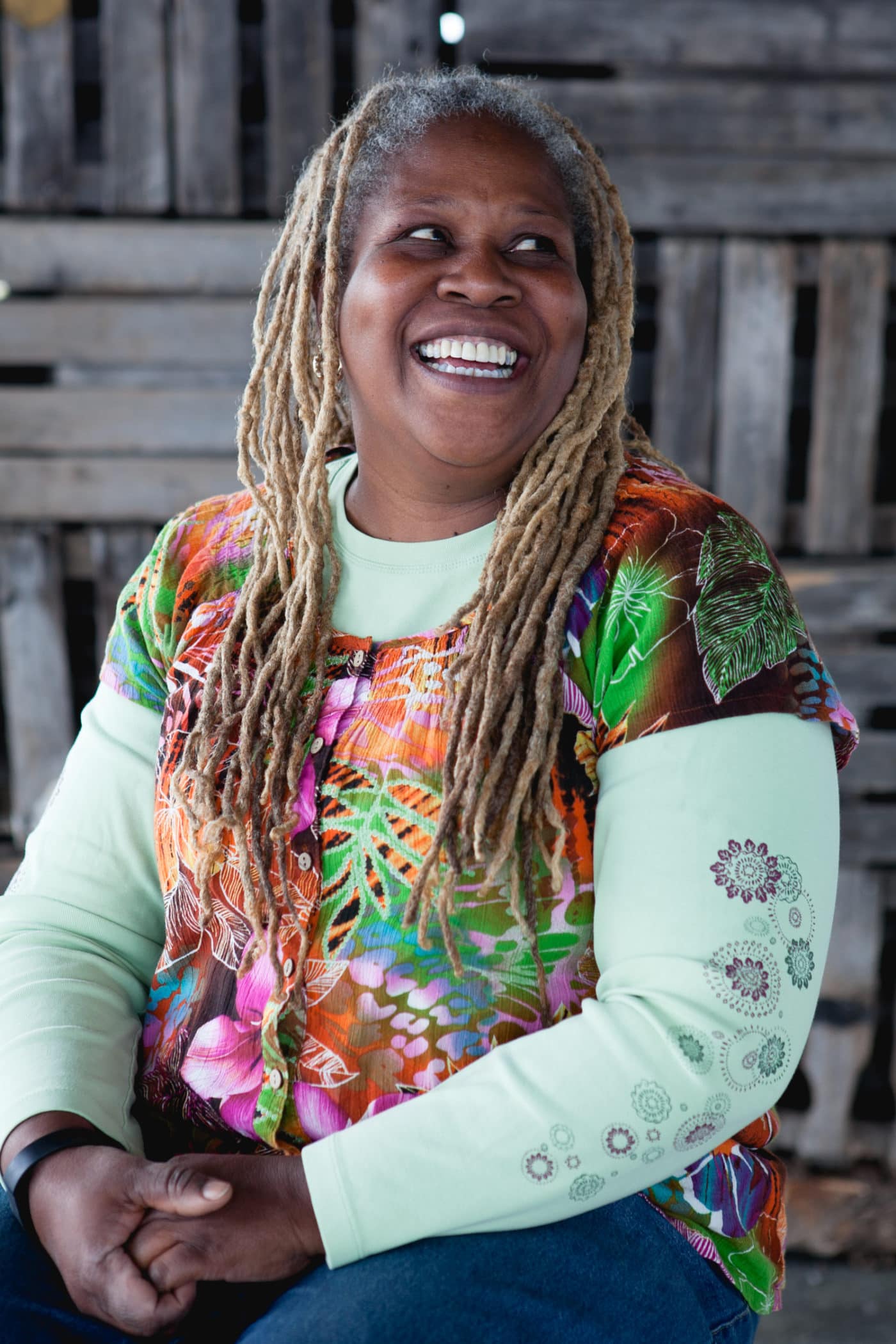 On her start as an activist:
It was back in 1998, after getting my hands involved in community gardening, when Mayor Giuliani wanted to auction off 100 community gardens. It was devastating because prior to that many community gardens took over empty lots that the city could not maintain. We felt it was a rite of passage to take care of those gardens, to make sure we could grow food for our communities. So when Mayor Giuliani went behind our back in the middle of the night to try to auction off 100 gardens there were two things we could do: either be silent or fight back. And that's when I found my voice.
Hurdles faced by Black farmers:
For Black people, the difficulty is access to land, access to capital and access to opportunities. There are so many grants out there, but you need a college degree or Ph.D. to go through them. When we talk about racial equity, when we talk about what has happened to us, again there are always obstacles in our way to trying to be the best we can. I tell people, if you want to help Black or Brown people, give us three things: give us opportunity; give us land; give us capital or resources. You give us those three things and people you once thought were powerless become powerful.
Hopes for farming and food justice in a post-COVID world:
The pandemic has been an equalizer. It has hit Black, white, poor, rich, in between. You see so many people for the first time going to food pantries and soup kitchens and food lines, where before you would mostly see people from low-income neighborhoods and neighborhoods of color. So right then and there, people understand the importance of food.
What I want people to understand after this pandemic is who is growing the food — and are farmers and farm workers being treated humanely? Are we being paid a fair amount of money for the food we grow? That people understand how critical farming is — because at the end of the day you can't eat a car, you can't eat gold, you can't eat diamonds, you can eat that iPhone. I hope people really participate in rising up farmers and farm workers — the people who are in the trenches growing food so you can eat healthy.
Advice for young activists:
For years, what stagnated a movement is silence and complacency. You get rubbed up and everybody wants to holler, and then all of a sudden there's silence, complacency sets in and everything goes back to the status quo. You are in a moment of time for change. You cannot allow to have that knee on our necks. No more. You have to be proactive constantly when you see injustice. You must shout it out. When you see things that are wrong, be brave enough to say it's wrong.
This is your moment, this COVID and racial injustice you see before your eyes, when youth has to say, "As an elder your burden has been long and heavy. Give us this burden, give us this torch, so we may carry on the legacy of so many people before you who have been fighting for justice." This is your moment to carry that torch, but the difference this time is that you are not going to back down. You are not going to be silent and complacent. You now have a voice, a voice for change.
Advice for Black women:
I learned long ago that I stand on the shoulders of greatness, that I come from kings and queens, and I learned to appreciate the color of my skin. And now, as a farmer, when I'm out there in the fields, I look at the hue of my skin and say it's the color of the soil — and for me, that offers a sense of belonging. For all Black women, I want you to understand your history, your legacy, how you come from royalty, and to shine that beacon for all the world to see and be proud of who you are.
Watch the full interview: