People might be forgiven for thinking that the dredging of Hudson River PCB toxins completed by General Electric in 2016 marked the end of America's largest federal Superfund project. In actuality, the project is entering a critical second phase that will determine how — and more important, how quickly — the river's restoration as an environmental, economic, and recreational asset will occur.
The dredging, which began in 2009, was meant to remove "hotspots" of PCB-contaminated sediments downstream from GE's now-shuttered manufacturing plants in Hudson Falls and Fort Edward. Between 1947 and 1977, the company polluted the river with millions of pounds of these chemicals, used as an electronic insulator and considered by the National Academy of Sciences to "pose the largest potential carcinogenic risk of any environmental contaminant for which measurements exist."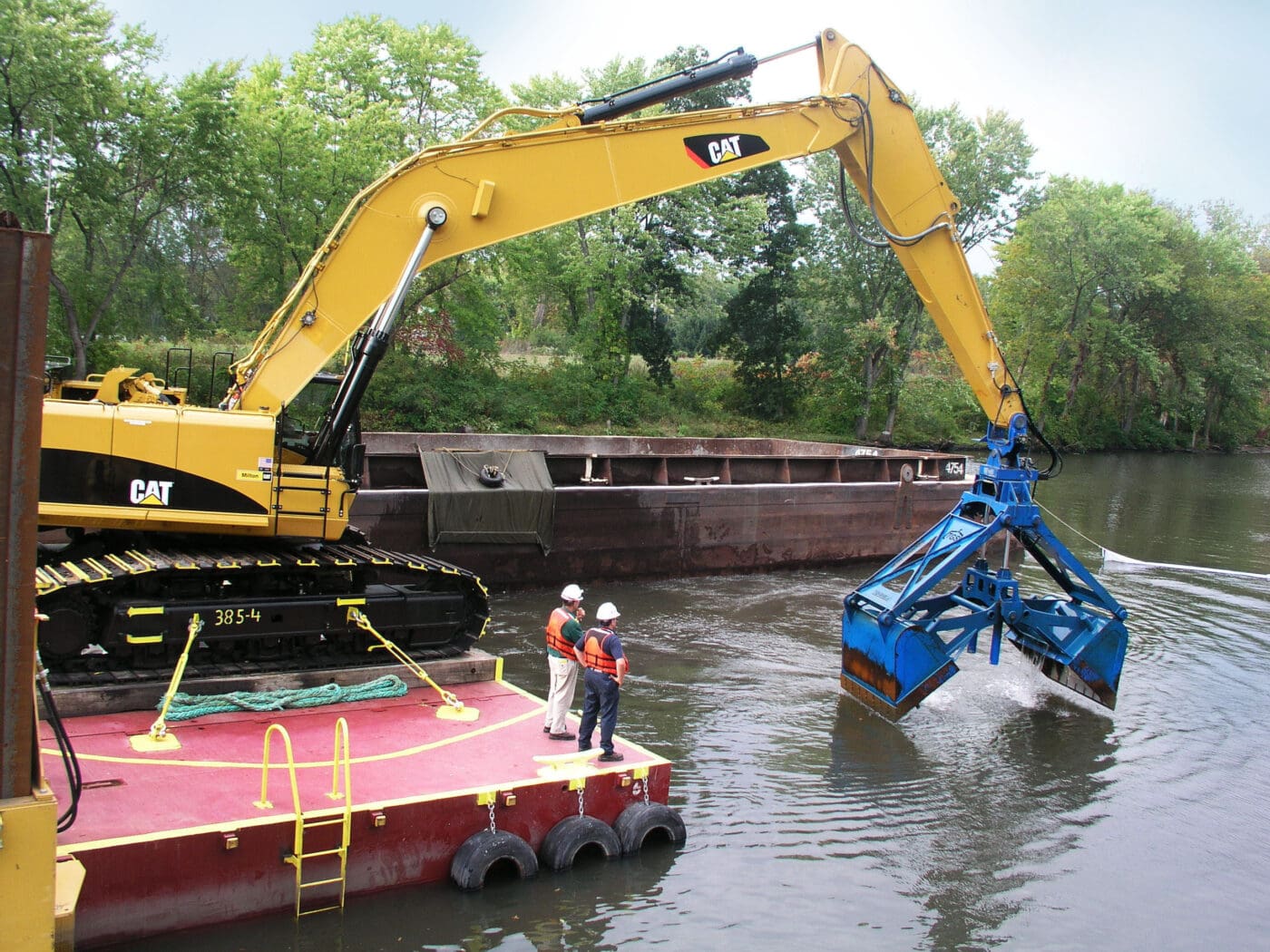 Data collected by New York's Department of Environmental Conservation (DEC) indicate the cleanup was inadequate. Without additional action, PCBs will continue threatening the health of people and wildlife along the entire 197-mile length of the Superfund site — all the way to New York Harbor — for 50 years or more.
That's what makes this project's next phase, known as the Natural Resource Damage Assessment (NRDA), all the more important. It will determine the dollar amount that General Electric will pay to make the Hudson healthy again. "The NRDA should be adequate to restore the river to the way it was before GE's PCB pollution," explains Scenic Hudson Director of Environmental Advocacy and Legal Affairs Hayley Carlock. "It also should provide compensation for decades of missed economic opportunities."
Here's how the NRDA works: The Hudson's Natural Resource Trustees — representatives from the National Oceanic and Atmospheric Administration, U.S. Fish and Wildlife Service, and DEC — will prepare a damage assessment and restoration plan. Once finalized, they likely will negotiate with GE over the amount the company will pay to carry out the plan. (Nearly all NRDA claims are resolved through settlement to avoid the delay and cost of litigation.)
Groundbreaking study estimates cost of damage
How much should the bill be? A groundbreaking report from a highly regarded team of outside experts commissioned by Scenic Hudson estimates the damage caused to the river by GE's pollution at $11.4 billion. At the same time, the report concludes that the tab for cleaning up remaining contamination in the upper Hudson that continues posing a significant threat to wildlife, fish — and ultimately people — all along the Superfund site is $10.7 billion. In other words, GE could be liable for as much as $22 billion in total damages.
"This figure is considered conservative, as the study could not quantify other losses, such as injuries to fish and invertebrates and to activities such as swimming, waterskiing, and recreational boating," notes Carlock.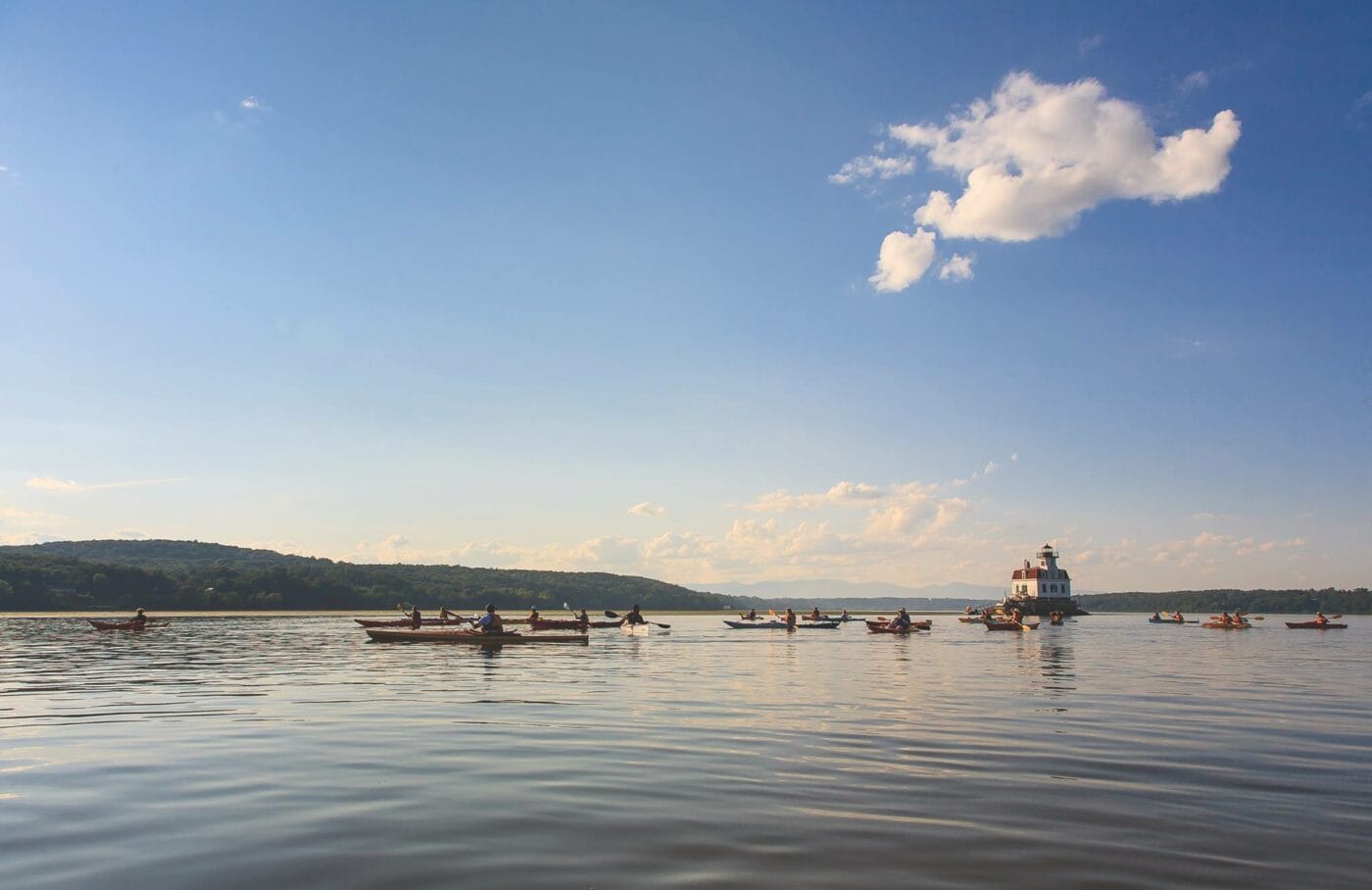 The study — the first ever commissioned by a third party to assess natural resource damages — was authored by a team of experts, each with more than 30 years of experience evaluating NRDAs. (One of them actually drafted the procedure used by NRD trustees to determine damages.) To reach their conclusion, they evaluated available data, studied existing Hudson River Natural Resource Trustee reports, and conducted a literature review. They applied generally established quantification methodologies to estimate the potential magnitude of damages.
To provide a benchmark for their estimate, they also sought comparisons with other NRDAs. While it was challenging to find another PCB site as expansive and/or contaminated as the Hudson, the $9.2-billion NRD settlement for compensatory damages following the 2010 Deepwater Horizon spill in the Gulf of Mexico covered a comparable area in square miles. "While that was an oil spill and not PCB contamination, the NRD process used was nearly identical to the one that will be used for the Hudson River," says Carlock.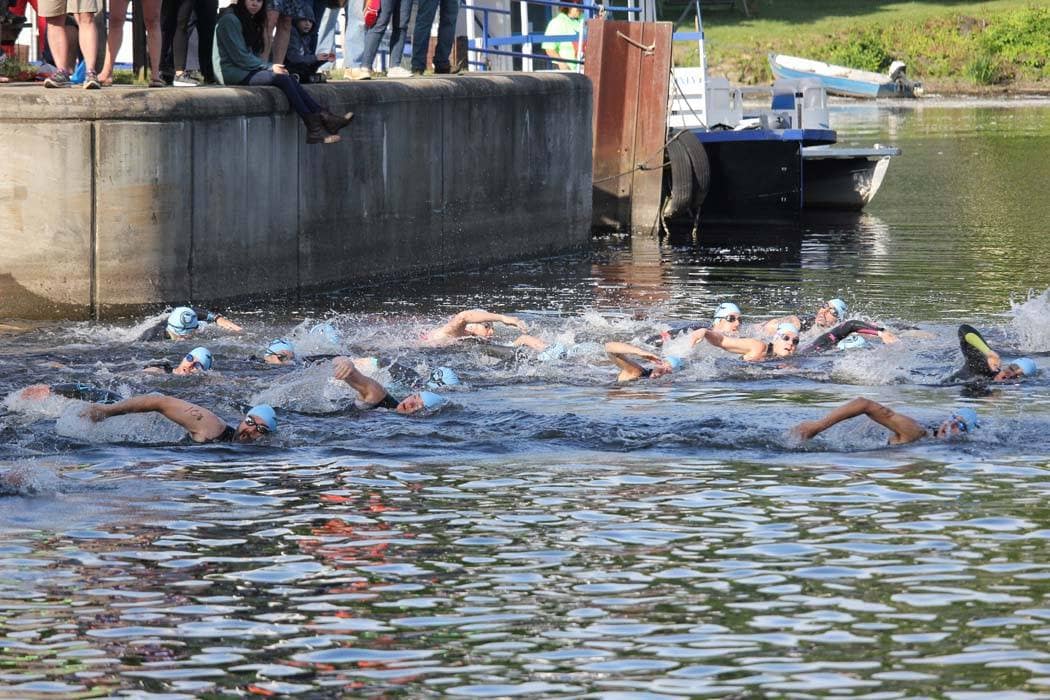 Though the Deepwater Horizon spill was expansive and devastating, several factors argue in favor of a much larger NRD for the Hudson, says Carlock. "PCBs are far more toxic, and they persist in sediment for decades, compared to crude oil, which degrades relatively quickly. At the same time, the oil spilled into the Gulf of Mexico was cleaned up in a matter of months, while the Hudson River has been contaminated with PCBs for more than seven decades."
Without robust NRD, threats will persist for decades
Bottom line, the damages are not just multitudes greater but still happening. All organisms coming into contact with the Hudson, or just breathing its vapors in the case of people, remain at risk. Wildlife essential for sustaining a healthy ecosystem — including fish, birds, mammals, insects, turtles and frogs, and earthworms — experience higher PCB levels that impact the health of individual creatures and contribute to lower reproductive rates.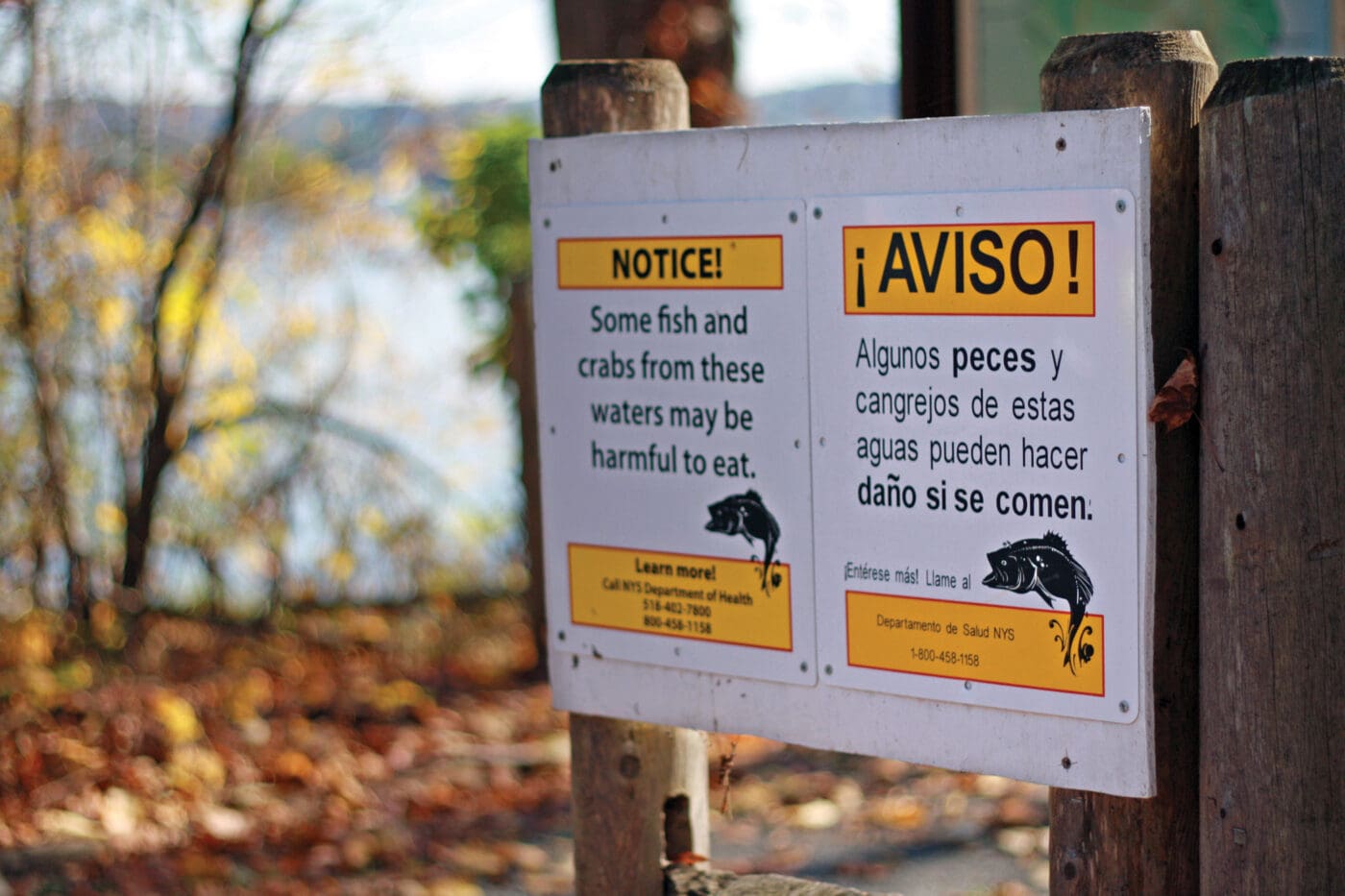 Since PCBs become more concentrated and harmful as they move up the food chain (a process known as biomagnification), people are most vulnerable — not only to increased incidences of cancer but cardiovascular and liver disease and diabetes. Women exposed to PCBs are likelier to give birth to infants of low birth weight, who in turn suffer more from reduced IQs and behavioral problems.
Economically, PCBs in the Hudson continue burdening taxpayers in riverfront communities and stifling growth. PCB contamination — 75% of it attributable to GE — makes it much costlier to dredge New York Harbor, the nation's second largest port. And contamination in the Champlain Canal forces the state to disregard its constitutional duty to dredge the waterway, preventing deep-draft ships from using this once-busy (and shorter) transportation route between New York and Canada.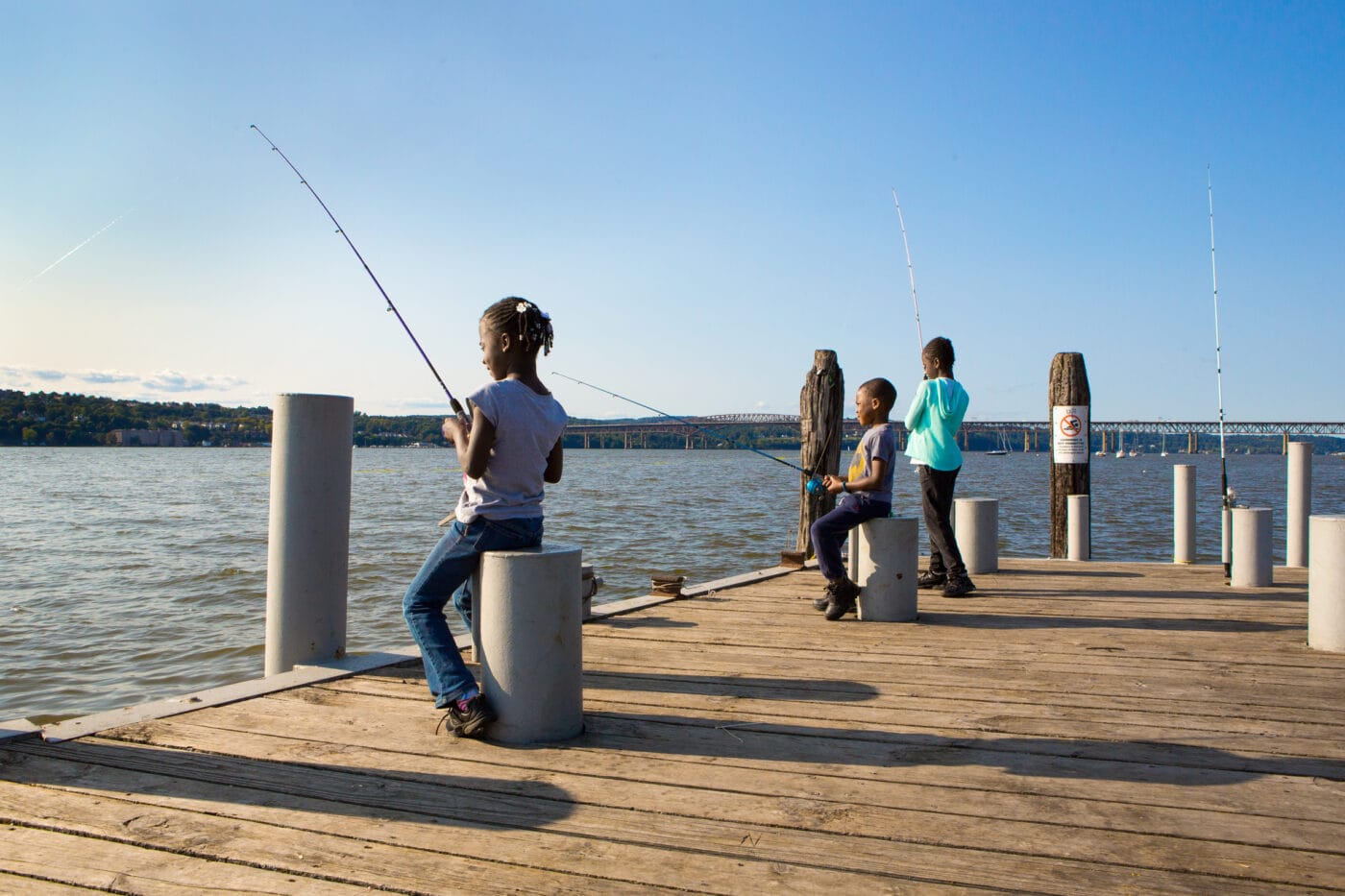 The toxins led to the shutdown of a commercial fishing industry that generated $40 million annually, and they force communities depending on the river for drinking water to spend $10 million a year to make it safe for consumption. They have caused developers to put off ambitious plans for waterfront development, make it too expensive for marinas to dredge, and inhibit fun. Currently, river-based events held in contaminated stretches of the upper Hudson must have portable showers on hand, so children can wash off immediately after leaving the water.
Last but not least, the Hudson's PCB contamination is a textbook example of environmental injustice. Fish surveys conducted by Scenic Hudson and others indicate that low-income anglers in the lower Hudson who are Black, Indigenous, or People of Color are most likely to consume fish in levels exceeding state Department of Health advisories. Latino anglers reported the highest rate of consumption, followed by Blacks. In addition, many immigrant populations catch and consume fish that have not been investigated for PCB contamination levels. As it stands, PCB levels in Hudson River fish populations are 10 or more times higher than the U.S. Food and Drug Administration's standards for safe consumption.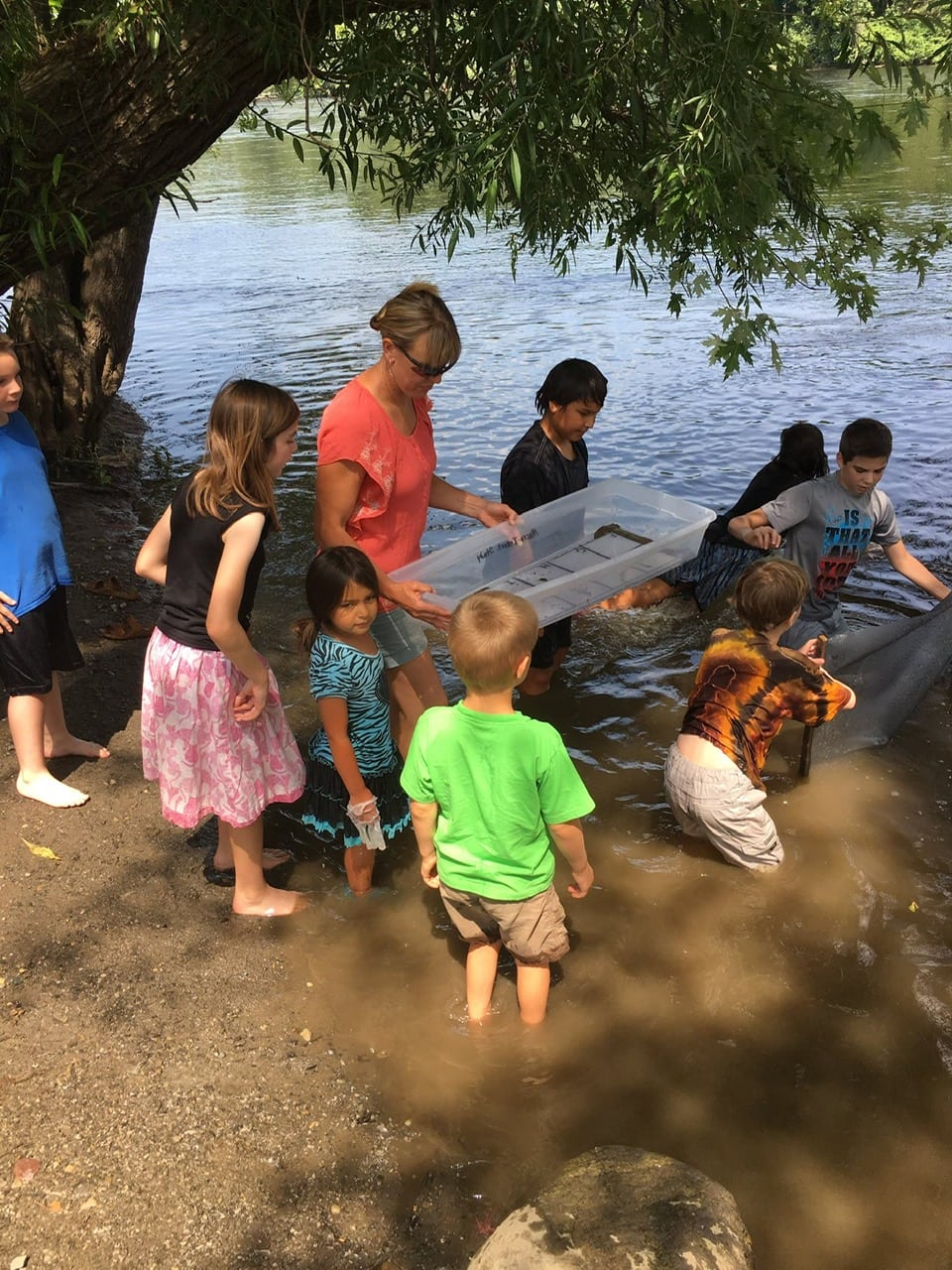 Addressing all of these, paving the way for the restoration mandated by federal Superfund law, depends on such a sizeable investment, says Carlock. "The Hudson's cleanup is far from complete. Along with remaining contamination in the upper Hudson, nothing at all has been done to address the significant pollution in the lower Hudson. These toxins must be removed, and doing so will require funding in the ballpark recommended by this study. Only then can we start contemplating the river's healthy future and a return to enjoying it the way we've been denied for far too long.
"We hope this analysis will lead the trustees to pursue a robust NRD claim for the Hudson."
Reed Sparling is a staff writer and historian at Scenic Hudson. He is the former editor of Hudson Valley Magazine, and currently co-edits the Hudson River Valley Review, a scholarly journal published by the Hudson River Valley Institute at Marist College.