At age 14, Virginia Rose fell off a horse and injured her spinal cord. She's used a wheelchair ever since. Rose discovered birding nearly two decades ago and has made it her mission to introduce people with mobility challenges to birding. She recently took her advocacy to the next level by founding Birdability, a practical, crowdsourced website dedicated to making birding accessible to people with disabilities and other health concerns.
"My goal from the beginning was very simple," Rose says. "I wanted to introduce people with mobility challenges to birding. In the last year, this goal has morphed considerably because so many people wanted on board. It's become much more than just a website for people with mobility challenges. It's for people with hearing and vision disabilities, people with autism, and people with other health concerns. It's a huge collective."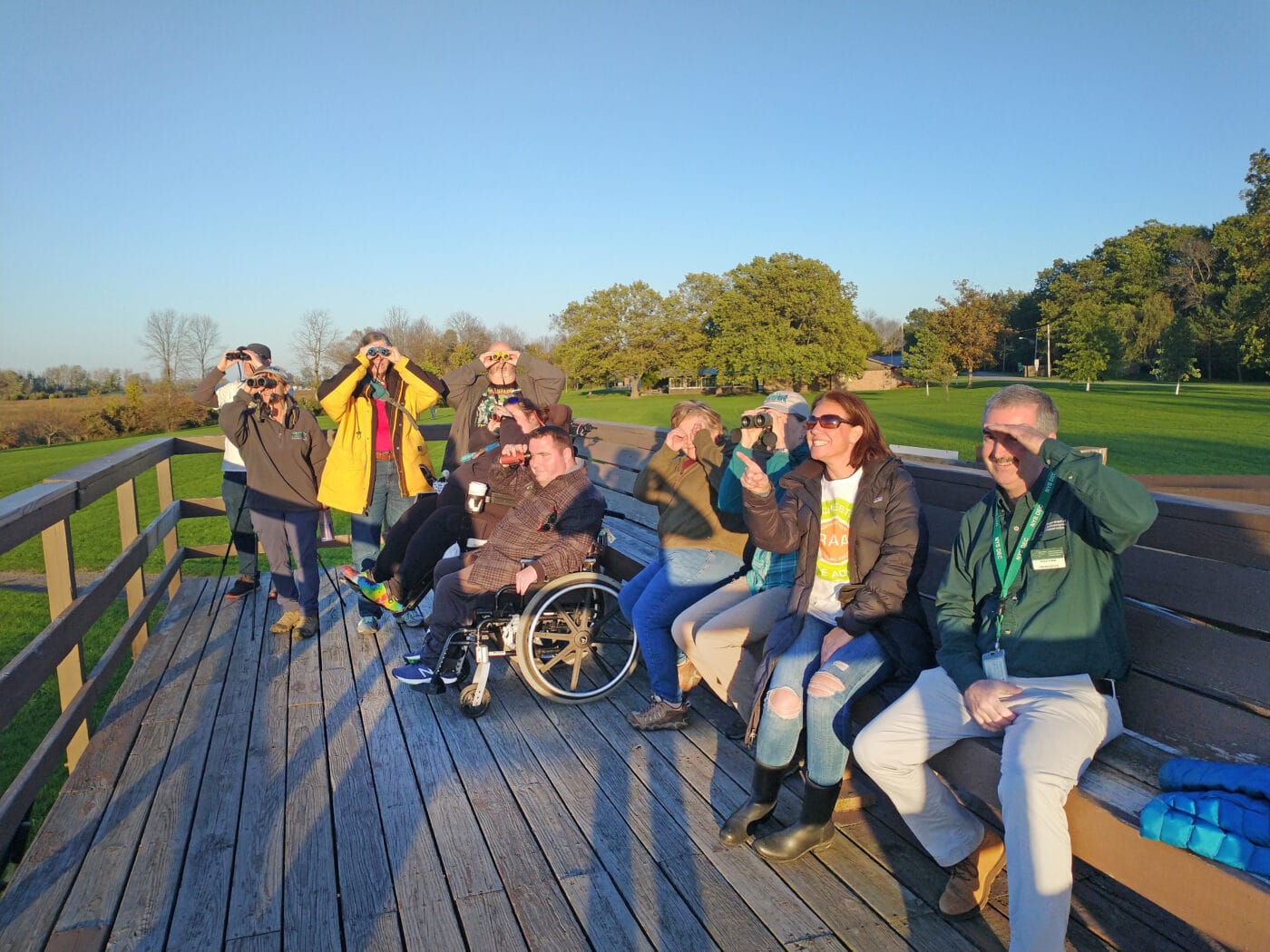 Equality, diversity, and inclusivity in birding
About five or six years ago, Rose began wondering why she never saw people with access challenges out birding. The nature-watching hobby has brought her so much joy that she wanted to share this experience with other people who might not be birding due to mobility issues or other health challenges. "What I experienced with birding was just a great new lease on life," Rose says. "It was huge for me. I always say that birding brought me to my best self and the greatest happiness I'd had."
After many years of a birding in and around her home in Austin, Texas, Rose had acquired a list of all the accessible parks in town. She posted them to the local county Audubon's website (at the society's suggestion) for people looking for accessible birding locations.
Then, in 2018, the National Audubon Society called Rose and asked her to be their spokesperson for birding equality, diversity, and inclusivity. She began leading accessible birding walks for the organization. "When I lead bird walks for people who have mobility challenges, there is such relief on their faces when I wheel up to lead the walk," Rose says. "The pressure is off to be this highly functioning wheelchair user assuming so much responsibility to keep up and not impose on a trip or interfere with the other people's experience."
Launching Birdability
Rose officially launched Birdability in 2018 with the goal of showing others with mobility challenges what birding could offer them. It contains comprehensive guidance and information aimed at making birding more accessible both from the individual birder's perspective and for organizations who want to be more inclusive and adaptive for birders with mobility and other health issues.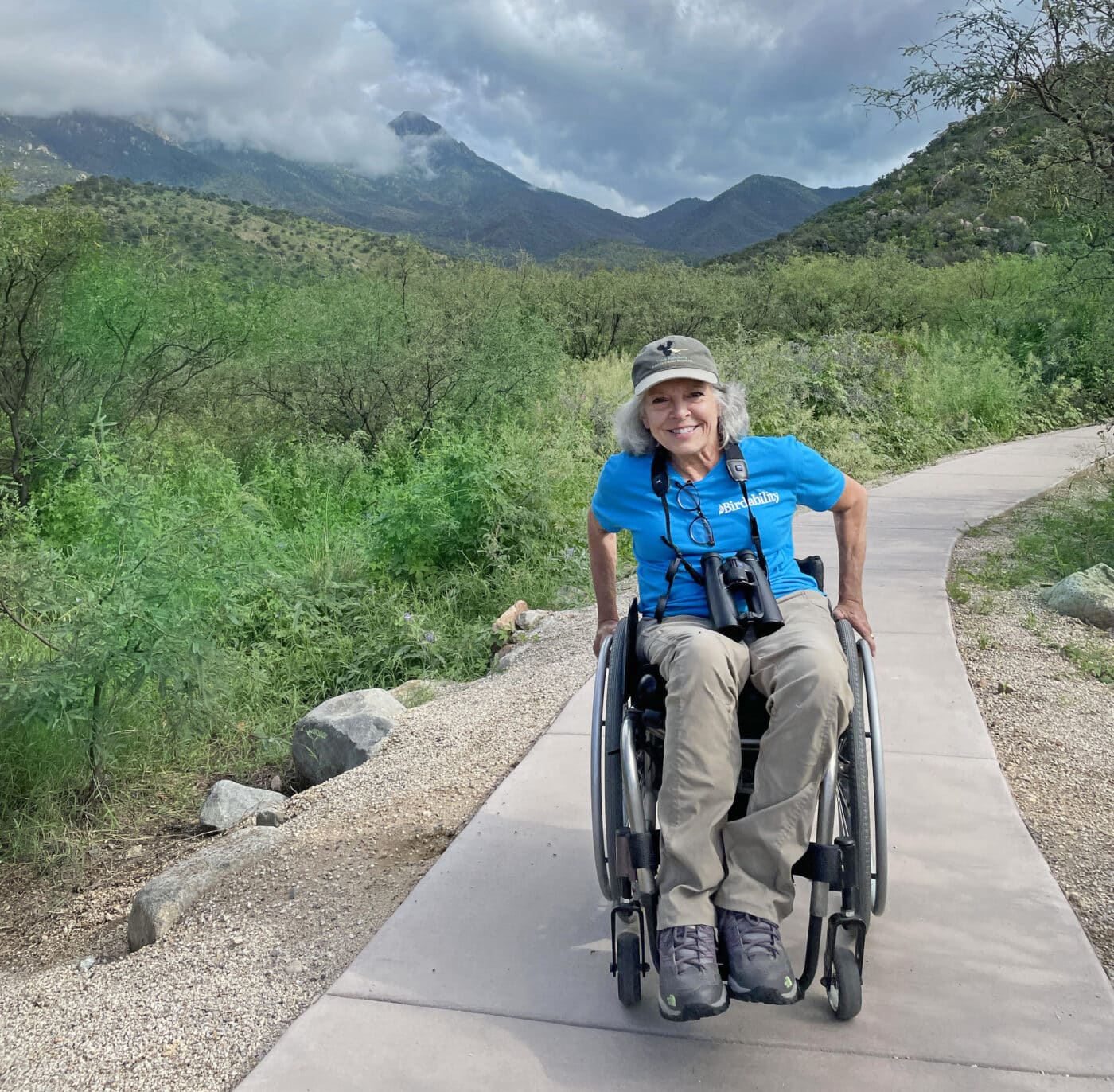 The website links to a Birdability Map, housed on the National Audubon Society's website and created in partnership with Birdability. The map features more than 800 sites around the globe, including Japan and New Delhi.
The organization has 40 volunteers across the U.S. and in four countries, more than 7,000 followers across their social media platforms, and 12,000 website visits per month. In October, more than 50 accessible outings were held by bird clubs, Audubon chapters, nature centers, and other groups across the US to help celebrate Birdability Week.
Reaching the right audience
Rose pointed out that it doesn't matter how accessible a birding site is if you haven't reached your audience, so one of the very first things she posted to Birdability were the steps she took in Austin to make finding this audience happen.
"My first thought was, start with Audubon chapters and try to find people like me who have access challenges," explained Rose. "Then the second step is to identify accessible parks in your location. The third step is find people with access challenges."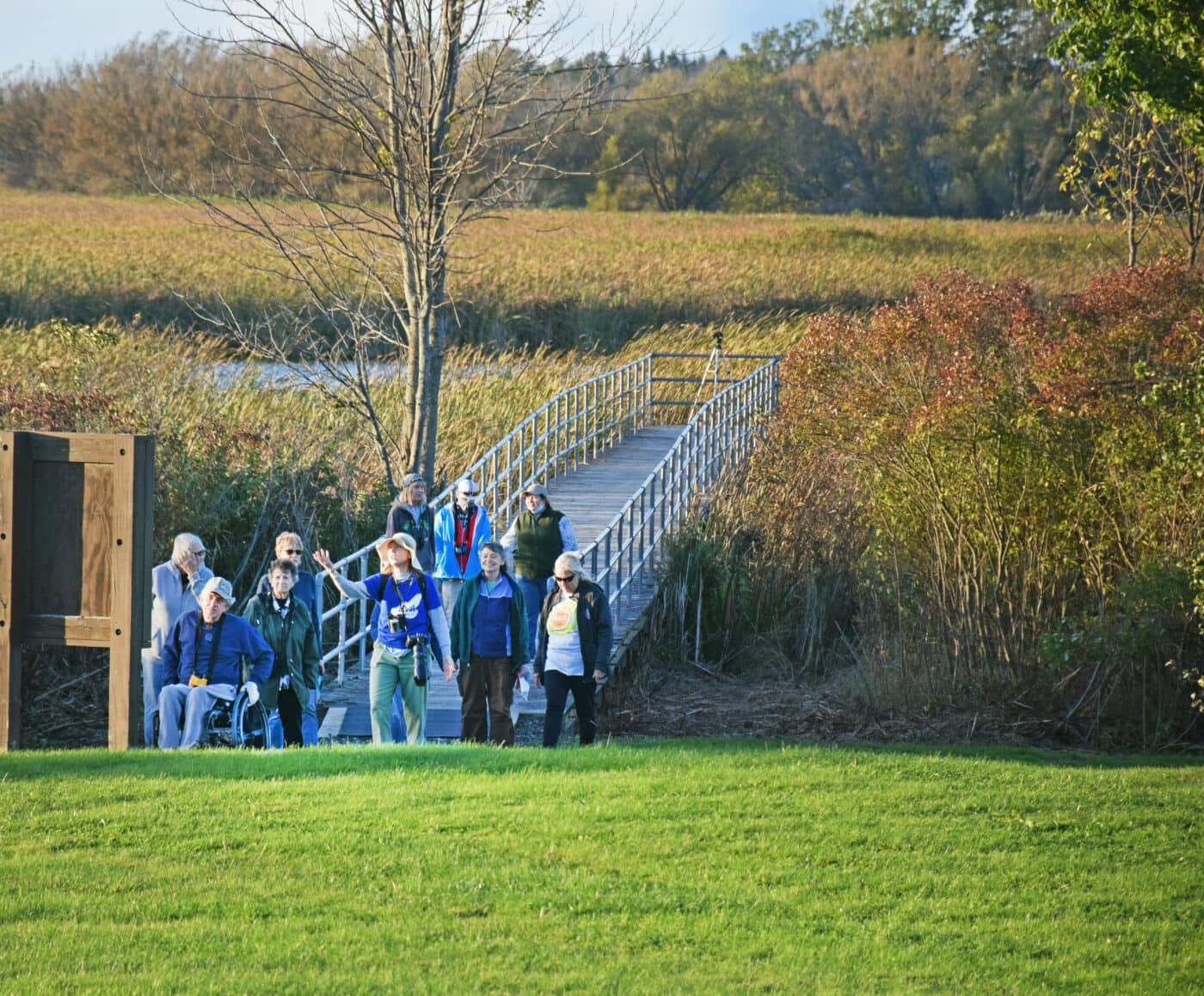 Rose brainstormed a list of where she might find people with access challenges, starting with support groups in her local town like The Spinal Cord Injury Support group. She also reached out to stroke, amputee, and MS groups where she attended meetings and pitched Birdability. Wherever she went, she picked up one or two interested people. She then added Birdability walks to Travis Audubon's calendar.
"My goal with Birdability was to first identify all the accessible parks in the country and then identify a large accessibly challenged audience. That's when, organically, things will start to change."
Accessible birding in the Hudson Valley
Local birders like Julie Aitchison of Somers (Westchester County) hope platforms like Birdability expand, easing the level of research she has to undertake before trying a new site. Aitchison heard about the site about a year ago via an email from National Audubon. "I looked at what they showed as accessible trails, and there weren't very many in my area in Somers," said Aitchison.
In the 1990s, Aitchison was diagnosed with psoriatic arthritis, a chronic inflammatory disease of the joints, tendons, and ligaments. Ultimately, the disease progressed to her spinal cord, requiring her to use a walker and wheelchair to help with mobility.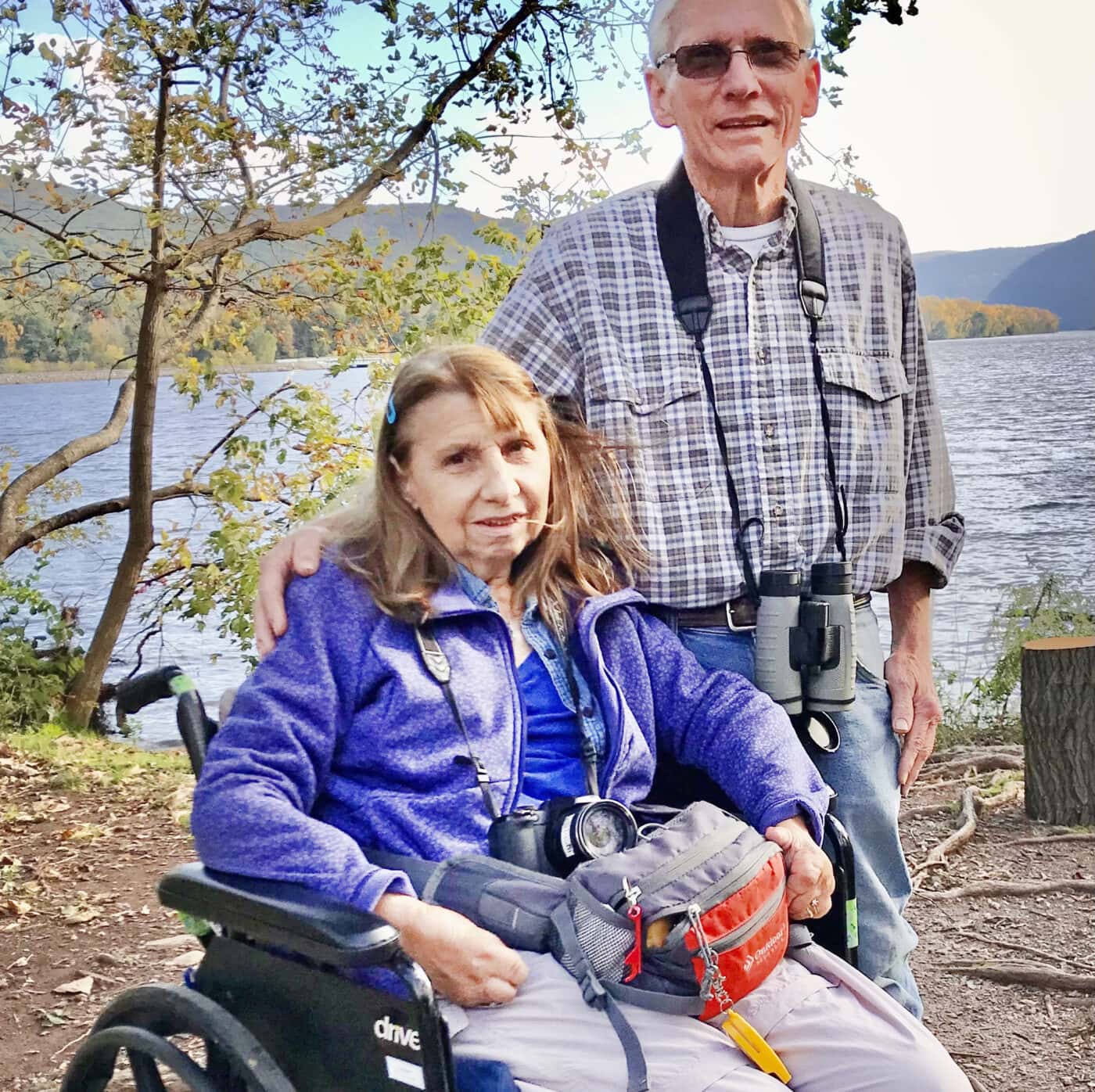 Through 2018, Aitchison would often watch spring migration from her parents' home in Florida, where the landscape tends to be flat and many places are built with limited mobility in mind. "That's the first place the birds stop after they go over the Gulf of Mexico," she says. "It's fantastic down there."
Then the COVID-19 pandemic struck. Since there weren't many local sites listed on Birdability, Aitchison began searching for wheelchair-accessible birding sites on her own around Westchester, Putnam, and Dutchess counties.
When scoping out wheelchair accessible birding locations, Aitchison says she first looks at whether the parking is on level ground — grass and dirt work better than gravel, since she needs to be able to immediately grab her walker and then pivot to the wheelchair.
Aitchison has often reached out to the curator, director, or land steward of a given park via phone or email to get more information about accessibility — but she acknowledges that has taken a lot of time and research. She hopes platforms like Birdability can soon open new ideas for accessible trails and nature sites in New York State up to others: "We've gone to so many new places by doing this, and we've lived in the county all our lives."