A Community Earth Day get-together was a fitting way to celebrate the opening of Sojourner Truth State Park, located on land where nature is healing itself with a little TLC from New York State Parks, the Palisades Interstate Park Commission, and Scenic Hudson.
The public certainly agreed — more than 500 people turned out on April 23 to be among the first to enjoy the magnificent sights and peaceful sounds in this first state park in the City of Kingston and Town of Ulster.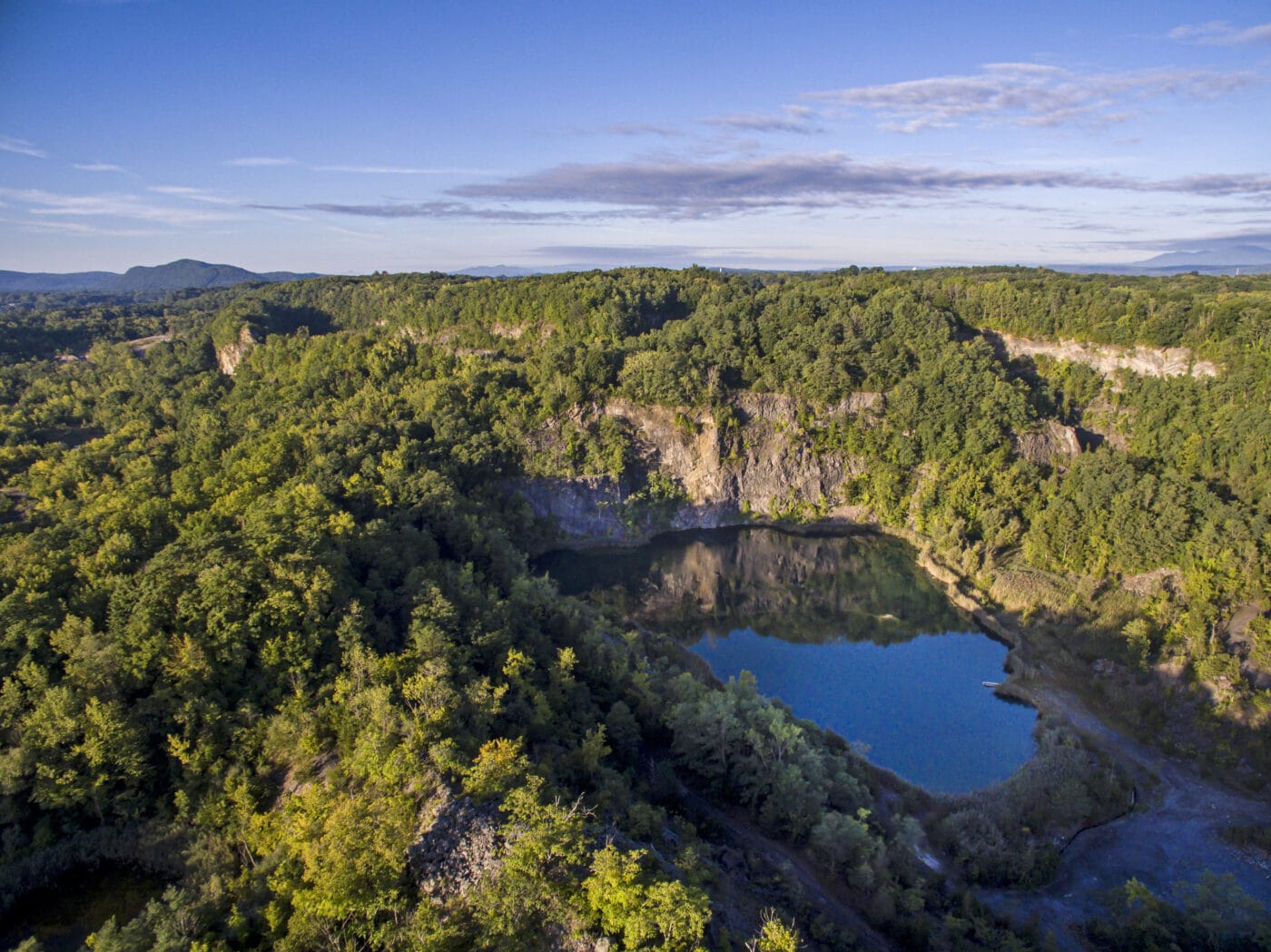 The park represents an extraordinary turnaround for this 500-acre landscape. Once inhabited by people associated with the Lenape nation and in the 18th century a commons area for the shared benefit of Kingston residents, the site had been used for industrial purposes — its clay extracted for bricks and limestone mined for cement — for the last 150-plus years. Now, thanks to the collaboration between the state and Scenic Hudson (which protected the land in 2019), its diverse habitats are undergoing restoration and new trails allow everyone to connect with sweeping Hudson River views and striking geological features, some akin to canyons found in the Southwest.
Those who attended the ribbon cutting, guided hike, live music, and family-friendly activities at the event certainly enjoyed the day, and many expressed enthusiasm about returning to their new "hometown" park. In addition to providing local residents with close-to-home opportunities for recreation and observing nature (like the bald eagle that flew overhead during the event's formal program), the park's unique landscape and industrial history promise to attract visitors who will boost the tourism economies of surrounding communities.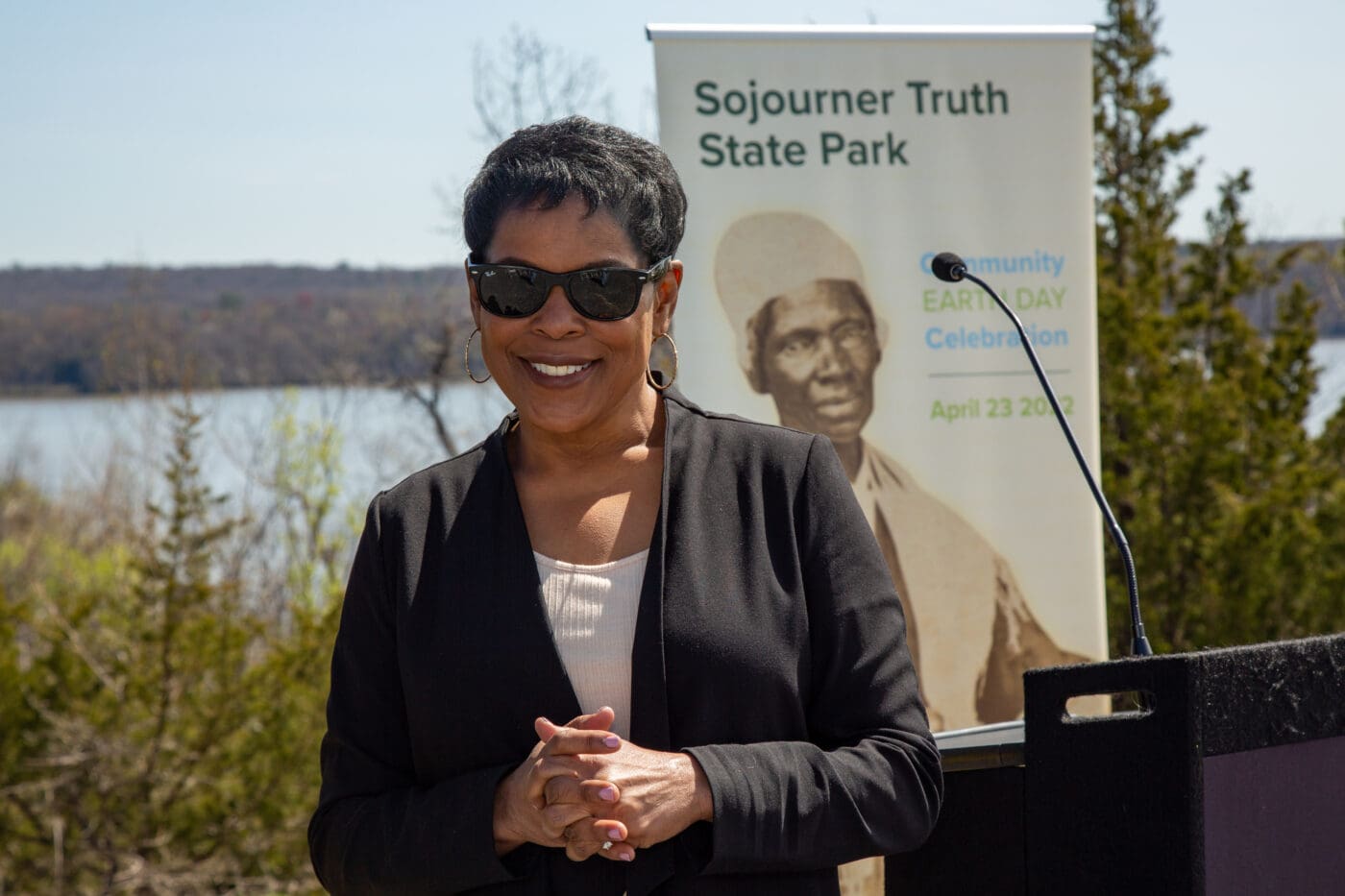 As part of the formal program, President Ned Sullivan, noting the original dual intentions of Earth Day, urged listeners to commit to continue healing the land and expressing mutual respect for all. His words were driven home by keynote speaker Barbara Allen, the sixth great-granddaughter of Sojourner Truth, the Ulster County native who walked away from enslavement and spent the remainder of her life championing equal rights. "She may have left, but her spirit is always here," Allen said. "I can feel her here."
Scenic Hudson will maintain Sojourner Truth State Park and has committed resources for the next phase of its development, which will provide exciting features on the riverfront. The park is open free of charge daily from dawn to dusk.
Reed Sparling is a staff writer and historian at Scenic Hudson. He is the former editor of Hudson Valley Magazine, and currently co-edits the Hudson River Valley Review, a scholarly journal published by the Hudson River Valley Institute at Marist College.